About Anubit Coin
Anubit Coin is a payment utility token that leverages the power of the Binance Smart Chain to offer fast, secure, and low-cost transactions to anyone, anywhere in the world. Your comprehensive payment ecosystem, advanced DeFi tools, and commitment to driving mainstream adoption make Anubit the perfect choice for everyday transactions. Your unique AI-assisted management system supports price stabilization and protects against pump and dumps, ensuring that the value of Anubit remains stable and reliable.
With a 100 million capped supply that can only be increased through buys, not sells, and a smart contract that incorporates some of the most complex and sought-after functions ever conceived, Anubit is an AI-controlled minting token like no other. Hundreds of merchants, including multiple chains, have already agreed to accept Anubit as payment, and with its innovative features and community-focused approach, they are well-positioned to capture a significant share of the global mobile banking and online payment markets.
Anubit Coin Point Table
| Coin Basic | Information |
| --- | --- |
| Coin Name | Anubit Coin |
| Short Name | ANB |
| Circulating Supply | 1,558,510 ANB |
| Max Supply | 100,000,000 |
| Source Code | Click Here To View Source Code |
| Explorers | Click Here To View Explorers |
| Twitter Page | Click Here To Visit Twitter Group |
| Whitepaper | Click Here To View |
| Support | 24/7 |
| Official Project Website | Click Here To Visit Project Website |
The Problem
Inflation: Traditional fiat currencies are prone to inflation, which means that their purchasing power can decline over time.
No significant interest on savings accounts: One of the problems with traditional banking is that it often does not offer significant interest on savings accounts, making it difficult for people to grow their wealth over time.
High transaction fees: Traditional financial institutions often charge high fees for transactions, which can be particularly burdensome for people who need to send or receive small amounts of money.
Limited accessibility: In many parts of the world, traditional financial systems are not well developed or are difficult to access.
Security: Traditional financial systems are vulnerable to fraud, identity theft, and other types of financial crimes.
The Solution
Anubit is a payment utility token that aims to solve many of the problems associated with traditional fiat currencies. One of the main ways that Anubit solves the problem of inflation is by being an AIcontrolled minting token. This means that the circulating supply of Anubit can only be increased through buys, not sells, which helps to keep the value of Anubit stable over time. In addition, Anubit has an in-house DeFi tool called AI-Assisted Management (dubbed LOLA) which supports price stabilization and helps to protect against pump and dumps.
Market Opportunity
Anubit's Fast, secure and low-cost global payment network will enable users to make real-time payments with minimal fees, while its DeFi-centric apps and software will promote mainstream adoption of its payment solutions. The market for digital transactions is growing rapidly, with the total transaction value in the Digital Payments segment projected to reach $9.68tn in 2023.
Tokenomics
Every buy and sell will trigger the contract to perform a series of smart procedures. There is a 0% fee on every buy and 1% on every sell. 15% of this fee is distributed among the holders, this is called reflection. Additional funds are distributed for development of the Anubit project, partnerships, making the world a better place through charitable initiatives.
Why Choose Anubit Coin?
Sending and receiving payments
One of the main benefits of Anubit is its ability to facilitate fast and cheap transactions. This makes it an ideal tool for sending and receiving payments from anyone, anywhere in the world. Whether you are sending money to a friend or family member, or making a payment for goods or services, Anubit can help you complete the transaction quickly and at a low cost.
Purchasing goods and services
Another use case for Anubit is as a form of payment for goods and services. Many merchants and businesses around the world accept Anubit as payment, which means that you can use it to make purchases online or instore. This can be particularly useful for people who do not have access to traditional financial services, or who want to avoid high transaction fees.
Savings and investment
In addition to its use as a payment tool, Anubit can also be used as a store of value. Its fixed or limited supply, combined with its price stabilization features, make it an attractive option for people looking to save or invest for the long term. This could be particularly useful for people who are looking for an alternative to traditional fiat currencies or precious metals.
Remittances
Anubit can also be used to send money back to your home country, making it a convenient and affordable way to support your loved ones. This can be especially useful for people living abroad, who may want to send money back to their family or friends without incurring high fees.
Where Can You Buy Anubit Coin?
Tokens Can Be Purchased On Most Exchanges. One Choice To Trade Is On PancakeSwap (V2), As It Has The Highest ANB/WBNB. e Trading Volume, $8,947 As Of February 2021. Next is OKEx, With A Trading Volume Of $6,180,82. Other option To Trade Include ANB/WBNB And Huobi Global. Of Course, It Is Important To Note That Investing In Cryptocurrency Comes With A Risk, Just Like Any Other Investment Opportunity.
Market Screenshot

Anubit Coin Supported Wallet
Several Browser And Mobile App Based Wallets Support Anubit Coin. Here Is Example Of Wallet Which Anubit Coin – Trust Wallet For Hardware Ledger Nano.
Team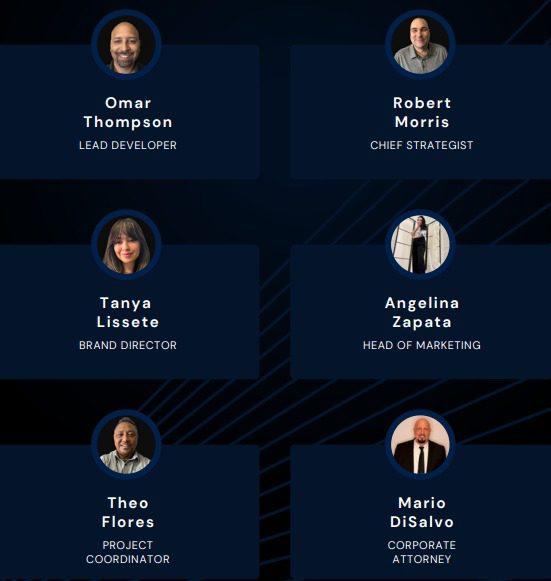 Roadmap

FAQ Of Anubit Coin
Where I Can Find Anubit Coin Whitepaper?
You Can Find Anubit Coin Whitepaper By Clicking Here.
Where I Can Buy/Sell Balancer Token?
You Can Buy or Sell Balancer Token On Some Popular Exchange For Example – PancakeSwap (V2), P2B.
What is Circulating Supply Of Balancer Token?
Circulating Supply Of Balancer Token Is 1,558,510 ANB.