AscendEX is a cryptocurrency exchange platform that offers trading of a wide range of digital assets, including Bitcoin, Ethereum, and other altcoins. It was formerly known as BitMax and has its headquarters in Singapore. AscendEX provides a secure and user-friendly platform for users to trade and store their cryptocurrencies, offering a variety of trading tools and features such as spot trading, margin trading, and futures trading.
Decentralized Exchanges (DEXs) ( Best Alternative To AscendEX )
Decentralized exchanges (DEXs) are alternative trading platforms to centralized exchanges like AscendEX. They operate on a decentralized network, meaning they do not rely on a central authority to control or manage the exchange of assets. Instead, they use smart contract technology to facilitate trades directly between users, making them more secure and transparent. Some popular decentralized exchanges include Uniswap, SushiSwap, and Curve.
Below We Include Some popular DEXs Alternative To AscendEX Exchange
1- ApolloX DEX Exchange ( AscendEX Alternatives Without Verification )
ApolloX is the biggest decentralized crypto derivatives exchange on BNB Chain. Launched in 2021, ApolloX offers stable trading infrastructure, deep liquidity and market depth for perpetual futures trading. It provides the infrastructure to broker partners – who can earn commission on transaction fees – under its B2B trading solution ApolloX DEX Engine. In 2022, the exchange announced its transition to ApolloX DAO, expanding its decentralization efforts.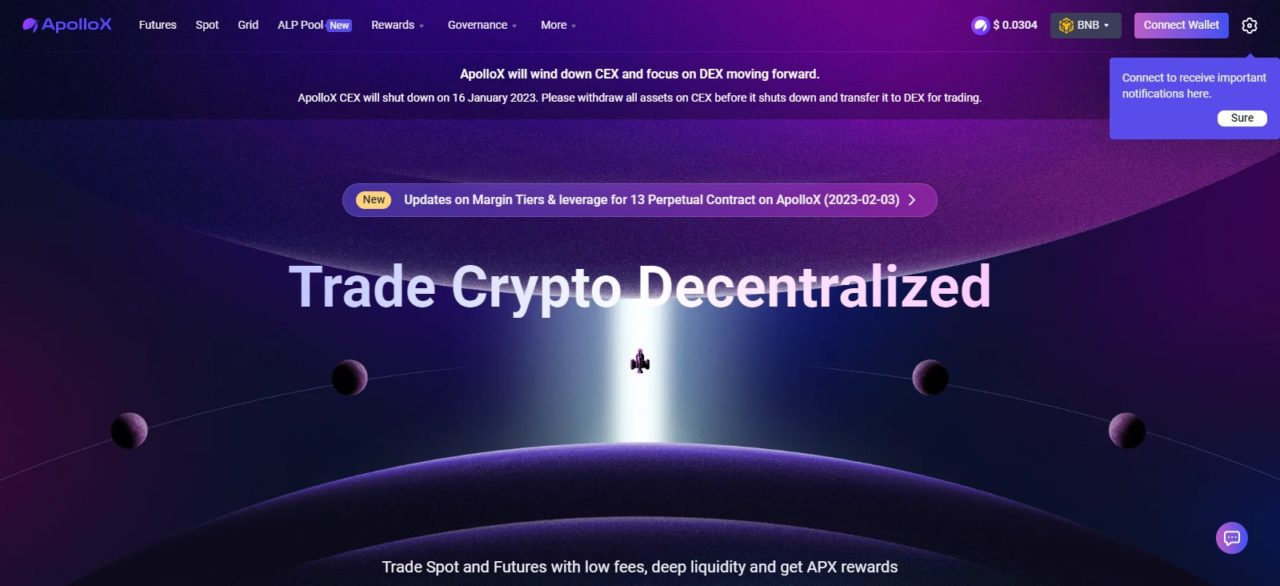 The exchange accumulated an aggregate trading volume of over $160 billion as of June 2022. Besides ApolloX Classic Mode, its original order book perpetual trading model for USDT contracts, it offers ApolloX Lite Mode, a simpler trading mode offering BUSD contracts (ALP-PERP). In Lite Mode, the counterparty of ALP-PERP contracts is the ALP liquidity pool. The ALP liquidity pool is made up of a basket of assets and staking ALP earns users staking yield. ApolloX's native token is APX, a utility and governance token.
Under ApolloX DEX Engine, broker partners make use of customizable branded trading interfaces to provide a native DEX experience. The exchange provides a high-capacity matching engine and robust security infrastructure with powerful API support and liquidity sharing. Potential exchange partners include wallets, exchanges, asset management platforms, swap platforms, trading bot platforms, social trading platforms, media and institutions.
Perpetual Protocol Exchange
Perpetual Protocol is a decentralized exchange (DEX) for trading perpetual futures — V1 was initially launched on Ethereum scaling solution xDai, while V2 launched on Ethereum layer-2 (L2) scaling solution Optimism. The exchange also plans to add other EVM-compatible blockchains in the near future. Users can trade a variety of assets with leverage up to 10X and go long or short on them. With the non-custodial nature of the exchange, traders retain possession of their assets and can execute trades directly from their wallets.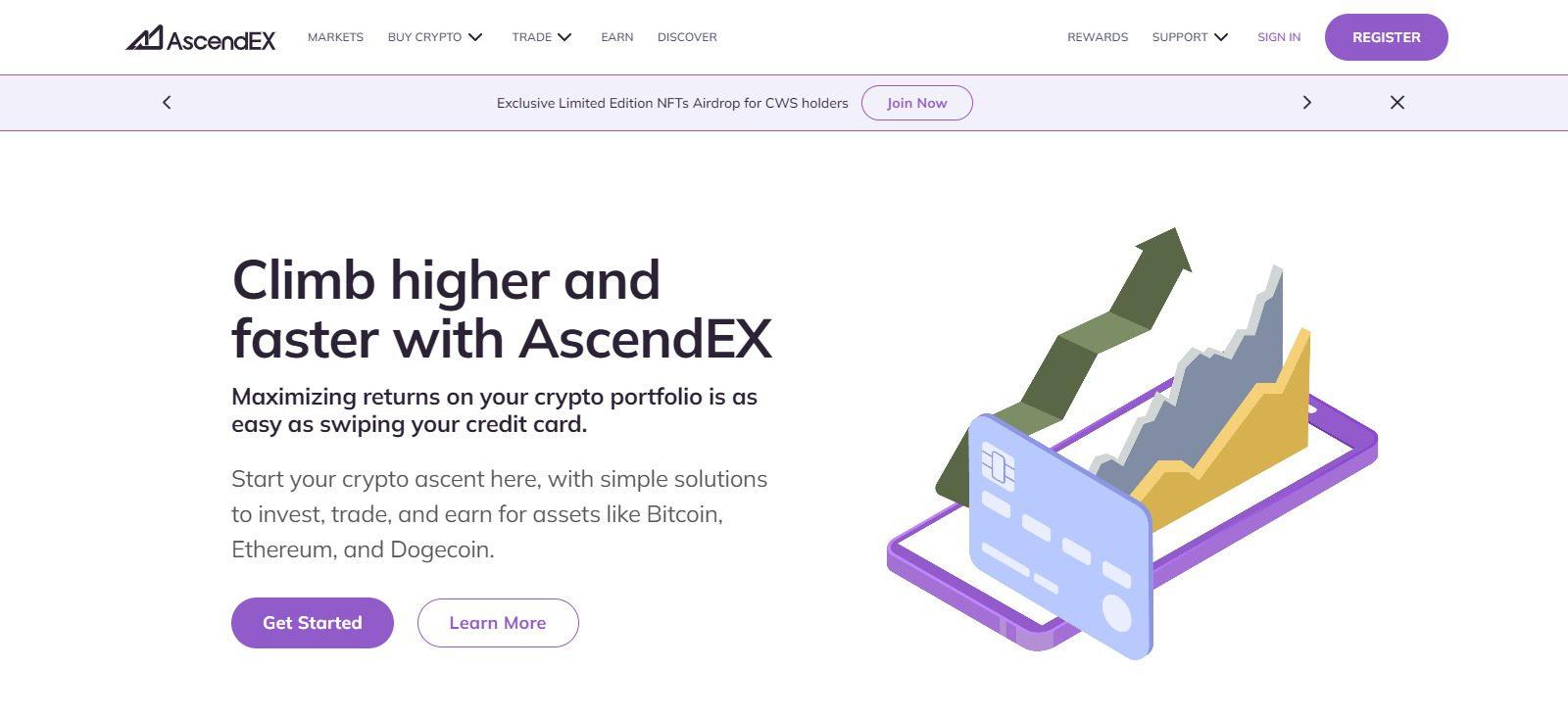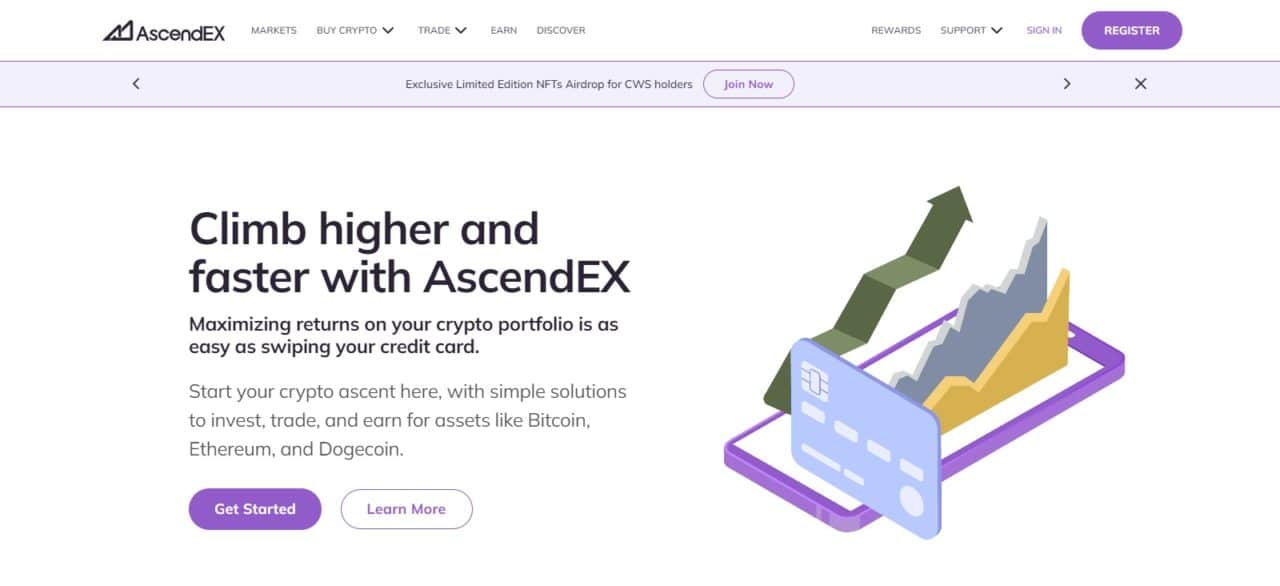 The vAMM (virtual automated market maker) provides on-chain liquidity by offering predictable pricing through a constant product curve. The vAMM is designed to be market-neutral and fully collateralized. V2 integrates with Uniswap V3 to allow liquidity providers to choose where along the price curve to provide liquidity.
The exchange's goal is to become the most secure, most accessible and most decentralized derivatives trading platform and embrace the ethos of "DeFi money legos." To achieve this goal, it has already launched staking pools, expanded to several blockchains, and introduced limit orders and stop-loss orders. It further plans to introduce leveraged tokens and launch dynamic liquidity pools for more efficient trade execution.
WOOFi Exchange
WOOFi is a decentralized exchange featuring CeFi level price execution, lowest swap fee, one-click cross-chain swaps and liquidity provision with single-sided staking. It consists of three key modules.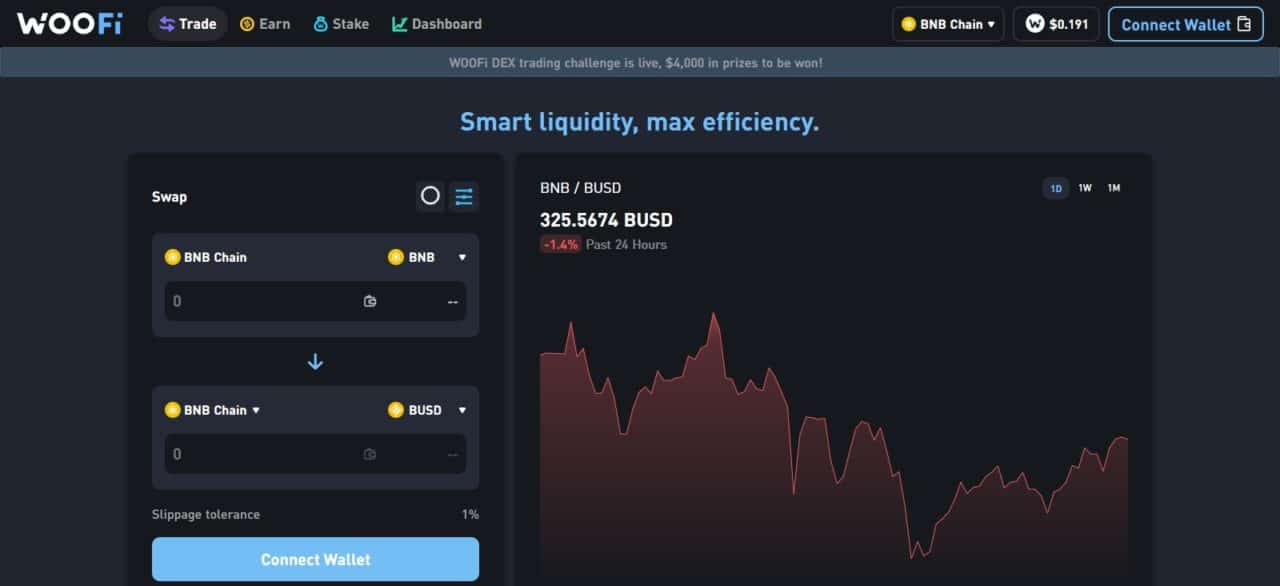 A multi-chain decentralized exchange with the highest capital efficiency in DeFi, providing users with high-quality trade execution and the lowest swap fees. The sPMM liquidity pool provides interfaces for other DeFi applications, such as aggregators, to plug in and get cheap liquidity.
Best Centralized Exchange Of AscendEX Alternative
1-One of the best alternatives to AscendEX is TruBit Pro Exchange
Launched in August, 2020, Mexo rebranded to TruBit Pro, starting October 3rd, 2022. For the roads ahead, the teams at Mexo have thought long about how we can extend our gratitude to users. They concluded that it is staying "true" to earn the "trust" from you that brought us thus far.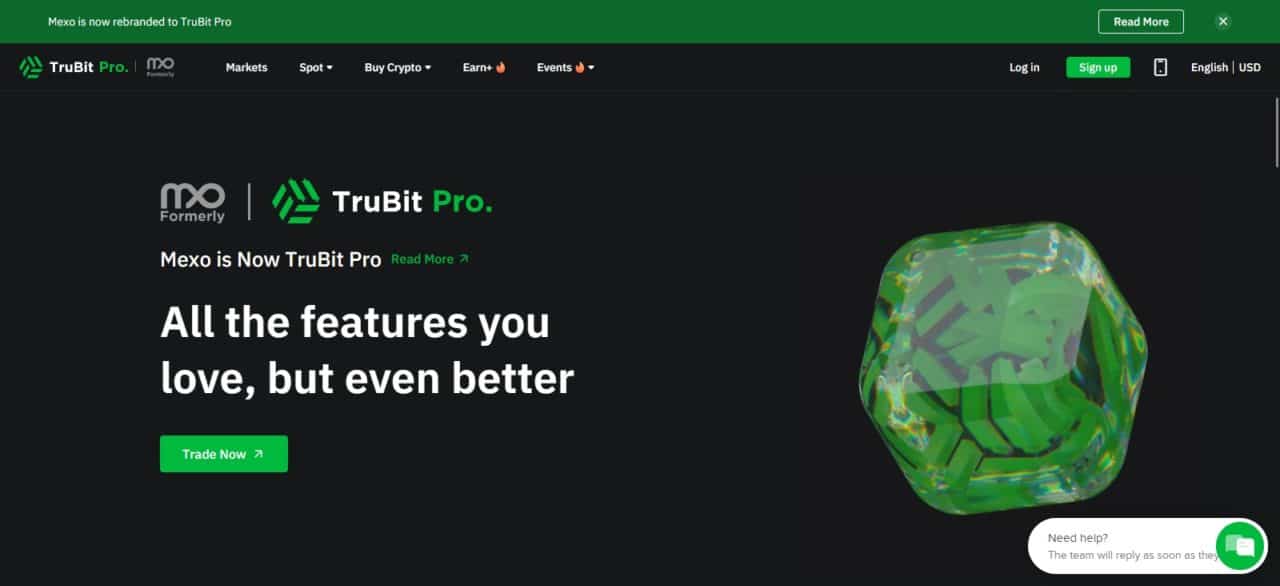 TruBit expresses its passion for the crypto world. Tru stands for Truth and Trust, Bit comes from Bitcoin! Whether you are an individual or an institution, we aim to better serve you as we will continue to carry the mission and vision of building a comprehensive crypto ecosystem to fit all your needs!
TruBit Pro Exchange provides Crypto to Crypto Exchange, Perpetual Contract trading, Grid Trading, P2P marketplace, Fiat on/off ramp, Launchpad, Earn+ product etc.
2- Another popular alternative to AscendEX is Azbit
Lauched on 28 December 2019 and advised by Bitcoin.com founder Roger Ver, Azbit is a cryptocurrency exchange that offers spot crypto trading and crypt wallets. Azbit also provides Staking, Savings and Initial Exchange Offerings (IEO).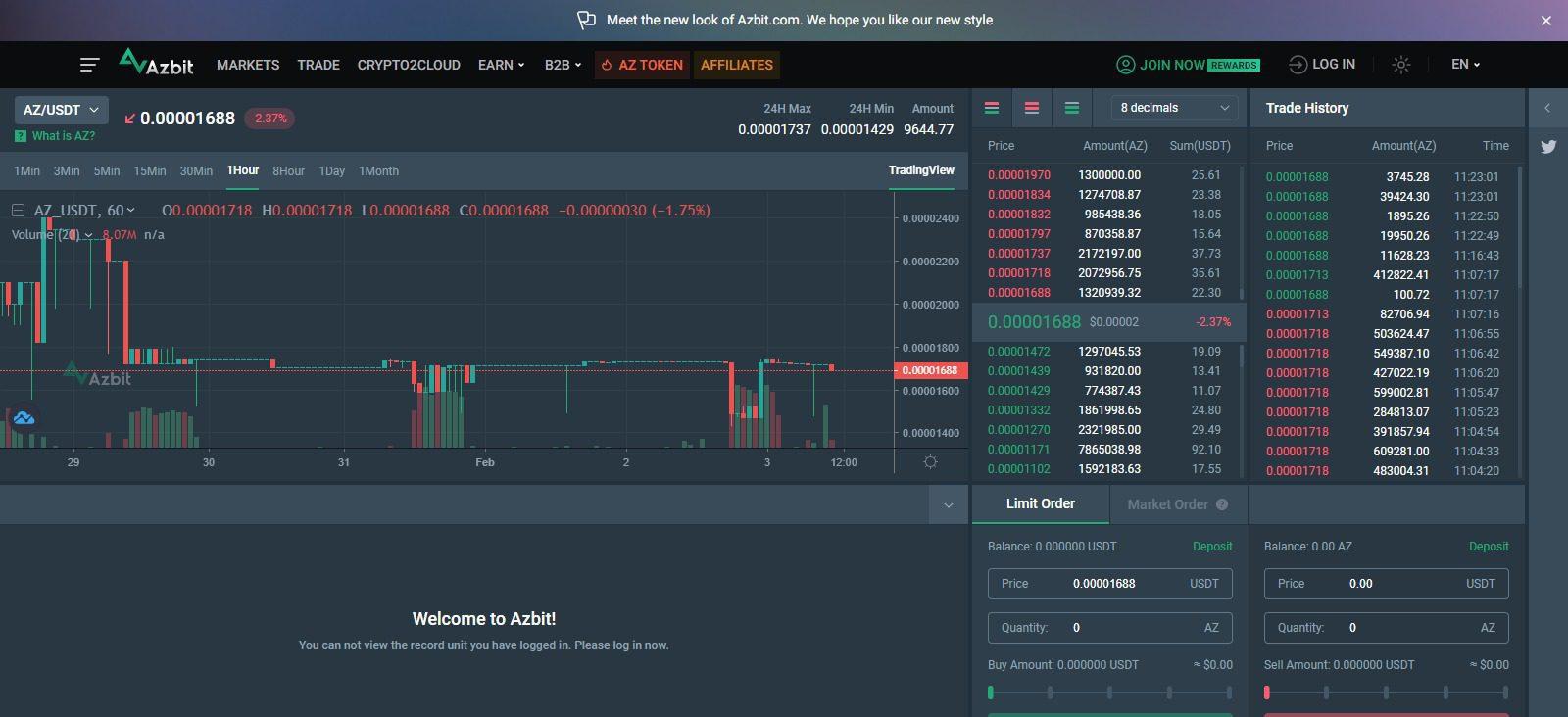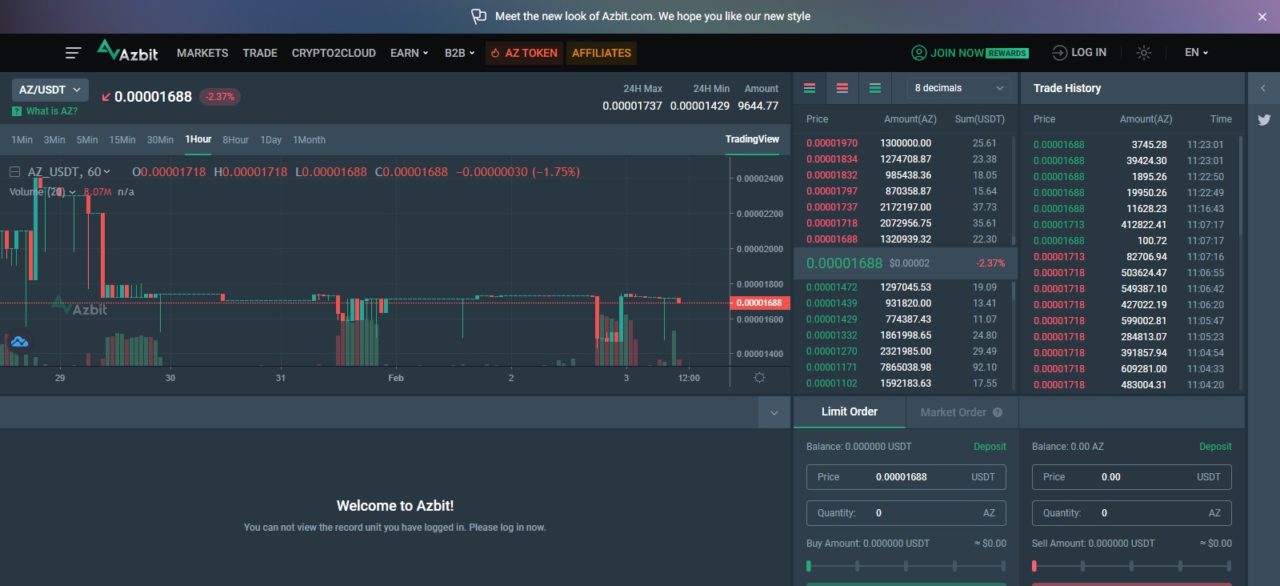 The exchange is in business for more than 3 years. During that time, over 400 cryptocurrency projects were successfully listed on the platform. Azbit's plan is to build a bridge between the world of traditional finance and the world of cryptocurrencies.
Bullish Exchange
Launched in November 2021, Bullish's blockchain-based cryptocurrency trading platform has been designed as a regulated, externally verifiable exchange, operating a high performance central-limit-order-book matching engine combined with DeFi-derived Liquidity Pools to enable automated market-making capabilities and yield earning opportunities.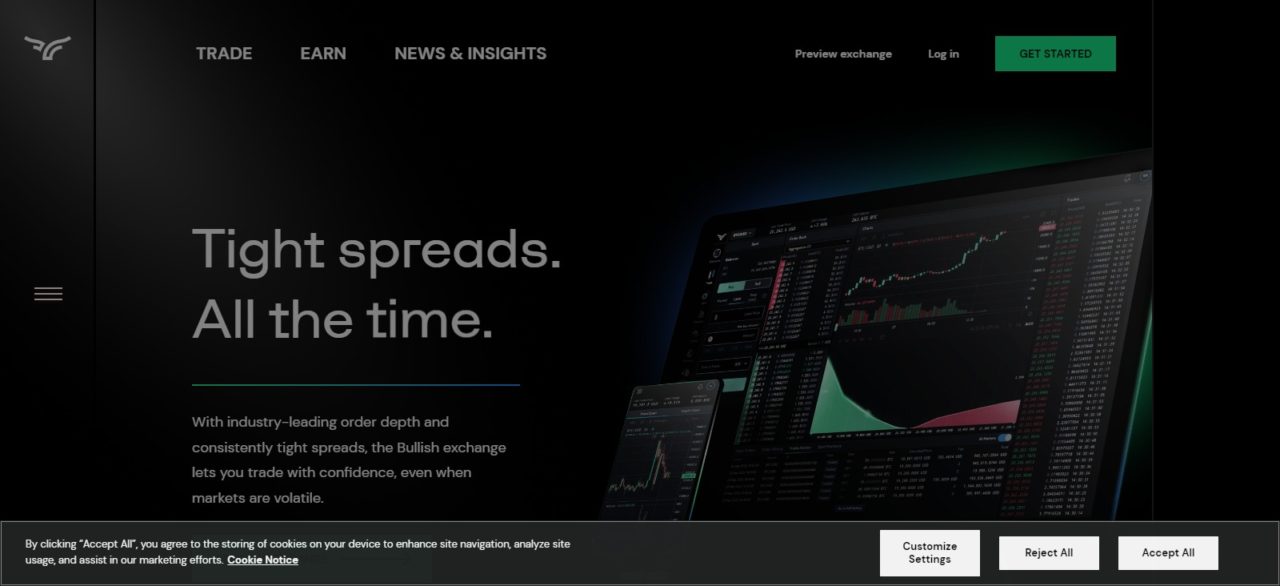 An evolution from the traditional exchange, the Bullish Order Book pairs the high-performance of a traditional Central Limit Order Book (CLOB) with Automated Market Making (AMM) — a protocol that uses a mathematical algorithm to facilitate prices in a transparent, market-neutral, and deterministic manner.
The Bullish Order Book is underpinned by customizable automated market making instructions (AMM instructions) for each trading pair and is intended to reward asset holders whilst providing liquidity to the asset pairs the exchange offers for trading. AMM instructions offers clients the ability to trade and earn income at scale across highly variable market conditions.
WhiteBIT Exchange
Launched in Nov 2018, WhiteBIT is a European centralized exchange that offers crypto-to-crypto and crypto-to-fiat transactions with 0.098% trading fees.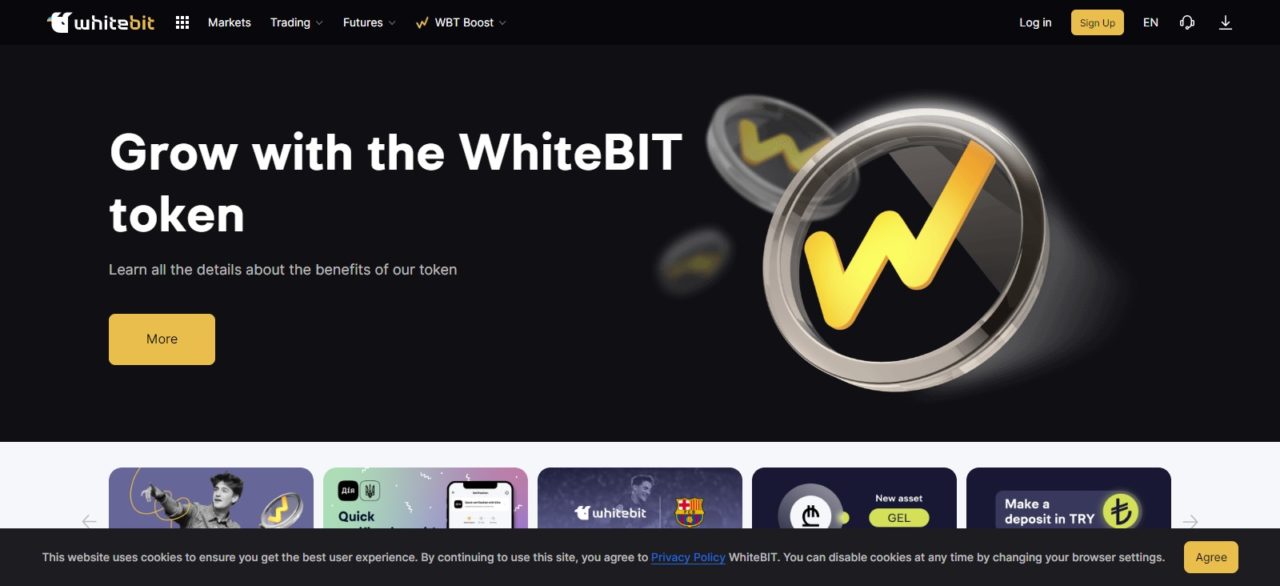 With European Exchange and Custody licenses, WhiteBIT meets KYC and AML requirements claims to have 3 500,000+ users from the EU, South America, and Asia registered on the platform.
WhiteBIT offers instant transactions with P2P codes, possibility of staking, private and public API & a number of trading tools: limit, market, stop limit and stop market orders. Quick deposits and withdrawals are carried out with InstantSend by Dash.
Dex-Trade Exchange
Dex-Trade is a centralized cryptocurrency exchange founded in 2017 and registered in Belize. This is a modern space for safe and comfortable trading with minimal commissions. Dex-Trade is a universal exchange for both beginners and professional traders. The minimum spread and high liquidity in order books allow you to trade efficiently with orders of any volume.
Along with global opportunities, the exchange also provides a demo trading mode for risk-free testing of your trading strategies. The dedicated support team is online 24/7 to assist you with any questions.
If you are looking for listing and promotion options with Dex-Trade please visit Listing page and a personal manager will help you to utilize our proven tools and intelligent market-making system to engage with the vast exchange community in the best possible way.
About Crypto Exchange
A cryptocurrency exchange, or simply "exchange," is a platform that allows you to buy, sell, and trade cryptocurrencies, such as Bitcoin or Ethereum. The exchange acts as an intermediary, matching buyers and sellers and facilitating the transactions. Some exchanges allow users to trade using fiat currency, while others only accept cryptocurrency deposits. The exchanges typically charge a fee for each transaction, which can vary depending on the platform.
Why AscendEX Popular
AscendEX is a popular digital asset exchange platform known for its user-friendly interface, wide range of trading pairs, and strong security measures. Additionally, the platform offers a number of attractive features such as high liquidity, fast and efficient trading, and competitive trading fees, which have helped to establish its reputation as a reliable and trustworthy exchange for both retail and institutional investors.
AscendEX is a digital asset exchange platform that has become popular among traders and investors for several reasons:
User-friendly interface: AscendEX has a clean and easy-to-use interface that makes it accessible to both new and experienced traders. The platform is designed to be user-friendly and intuitive, allowing users to quickly and easily navigate and find the information they need.
Wide range of trading pairs: AscendEX offers a wide range of trading pairs, including cryptocurrencies, stablecoins, and other digital assets, which gives traders more options and flexibility in their trading.
Strong security measures: The platform employs robust security measures to protect users' assets and personal information, including two-factor authentication, SSL encryption, and secure storage of funds in cold wallets.
High liquidity: AscendEX has high liquidity, which allows traders to quickly execute trades and access their assets. This is particularly important for traders who want to take advantage of price movements in the market.
Fast and efficient trading: The platform's infrastructure is designed for fast and efficient trading, with a high-performance matching engine and low latency. This helps to reduce slippage and minimize the impact of market volatility on trades.
Competitive trading fees: AscendEX offers competitive trading fees, which makes it an attractive option for traders who are looking to minimize their trading costs.
Why AscendEX Not Good Choice For Some Users
While AscendEX is a popular and well-regarded digital asset exchange platform, it may not be the best choice for all users. Some of the reasons why some users might choose to use another platform instead include:
Limited geographic availability: AscendEX may not be available in all countries, which can limit access for some users.
Limited payment options: The platform may not offer a wide range of payment options, which can be an issue for users who prefer to use alternative methods of funding their account.
Limited customer support: Some users may find the customer support offered by AscendEX to be limited, which can be an issue if they need help with a specific issue or problem.
Lack of advanced trading features: While AscendEX has a user-friendly interface, it may not offer all of the advanced trading features that more experienced traders are looking for.
Reputation and security concerns: While AscendEX has a strong reputation for security, some users may have concerns about the safety of their assets on the platform, especially in light of recent security breaches and hacking incidents in the cryptocurrency space.
These factors may make AscendEX less attractive to some users, and they may choose to use a different platform that better meets their needs and preferences. However, these limitations will vary depending on the individual user, and it is important to carefully consider your own needs and priorities when choosing a digital asset exchange platform
How to Choose best crypto exchange?
Choosing the right crypto exchange can be a daunting task, as there are many options to choose from and each has its own set of pros and cons. Here are a few things to consider when choosing a crypto exchange:
Security: The security of your assets should be a top priority when choosing an exchange. Look for an exchange that has a history of good security practices and has never been hacked.
Jurisdiction and regulations: Some exchanges are not available in certain countries due to regulatory restrictions. Make sure the exchange you choose is available in your country and complies with the local laws and regulations.
Fees: Compare the trading fees of different exchanges to see which one offers the lowest fees. Also, consider the deposit and withdrawal fees as well.
Payment methods: Some exchanges only accept cryptocurrencies for deposit and withdrawal, while others also accept bank transfers, credit cards, and other methods. Make sure the exchange you choose offers a payment method that is convenient for you.
Coin offerings: Not all exchanges offer the same coins and tokens. Make sure the exchange you choose offers the coins you want to trade.
Trading volume: Exchanges with high trading volume typically have more liquidity, which means it's easier to buy and sell coins without affecting the market price.
User-friendly interface: Look for an exchange that has a user-friendly interface and offers helpful features such as charting tools and order book.
Customer support: Good customer support is important in case you have any issues or questions. Look for an exchange that offers multiple ways to contact customer support, such as email and live chat.
Reputation: Look for an exchange that has a good reputation in the community, and has been around for a while.
Remember to do your own research, read reviews and check the reputation of the exchange before making any decision.
Ascende Conclusion
In conclusion, Ascendex is a cryptocurrency exchange that offers users the ability to buy, sell, and trade cryptocurrencies. Like any exchange, there may be both positive and negative aspects to using Ascendex, and the decision of whether it is a good choice for a particular user will depend on their individual needs and preferences. Factors to consider may include the available selection of cryptocurrencies, trading fees, user interface, and security measures. It is important for users to do their own research and carefully consider their options before choosing an exchange.