Best Uber Alternatives: The emergence of Uber revolutionized the transportation industry by introducing a convenient and innovative ride-hailing service. However, various circumstances, preferences, and market dynamics have led to the rise of alternatives to Uber.
These alternatives offer unique features, diverse services, and sometimes a different business model. As users seek options that align with their specific needs, the best Uber alternatives aim to provide reliable, cost-effective, and efficient transportation solutions. Whether prioritizing affordability, safety, or additional services, these alternatives cater to a diverse range of preferences and contribute to the evolving landscape of modern urban mobility.
The dominance of Uber and the need for alternatives
The dominance of Uber in the ride-hailing industry is undeniable, with a global presence that has reshaped urban transportation. However, as the market leader, Uber's dominance has raised concerns related to pricing, competition, and user privacy. Users, both riders and drivers, have expressed dissatisfaction with certain policies and practices.
This has led to a growing need for alternatives that can offer users more choices, improved services, and competitive pricing. While Uber has set the standard for ride-hailing, the emergence of alternative platforms provides consumers with options that align more closely with their preferences, whether it's a focus on affordability, safety features, or a commitment to driver welfare. The quest for alternatives stems from the desire for a diverse and user-centric ride-hailing ecosystem.
Brief overview of the ride-hailing industry
The ride-hailing industry has revolutionized urban transportation by introducing convenient and on-demand services through the use of mobile applications. Born out of technological advancements, this sector connects riders with drivers in real-time, offering a more flexible and personalized alternative to traditional taxis. Key players such as Uber and Lyft have emerged as industry giants, leveraging innovative business models that prioritize user experience and efficiency.
The industry's success is attributed to its seamless integration of technology, user-friendly apps, and the ability to optimize routes, reducing wait times for riders. However, the landscape is dynamic, witnessing the rise of various regional and niche players that cater to specific market needs. The evolution of electric and autonomous vehicles further promises to shape the future of the ride-hailing sector, ensuring it remains at the forefront of modern urban mobility solutions.
Here is The List Of 20 Best Uber Alternatives in 2024
Lyft (Best Uber Alternatives)
Ola
Didi Chuxing
Grab (Best Uber Alternatives)
Bolt
Zoomy
Curb
Gett (Best Uber Alternatives)
Juno
Via
Easy Taxi
Cabify (Best Uber Alternatives)
Gojek
99
Yandex.Taxi
Careem (Best Uber Alternatives)
BlaBlaCar
Beat
Kakao T
Free Now (Best Uber Alternatives)
20 Best Uber Alternatives in 2024
1. Lyft (Best Uber Alternatives)
Lyft, a prominent ride-hailing service founded in 2012, has quickly become a household name within the transportation industry. Over time, Lyft has emerged as a formidable competitor to both traditional taxi services and Uber. Lyft operates across numerous cities throughout the US and internationally, and provides safe, affordable rides via its user-friendly mobile app.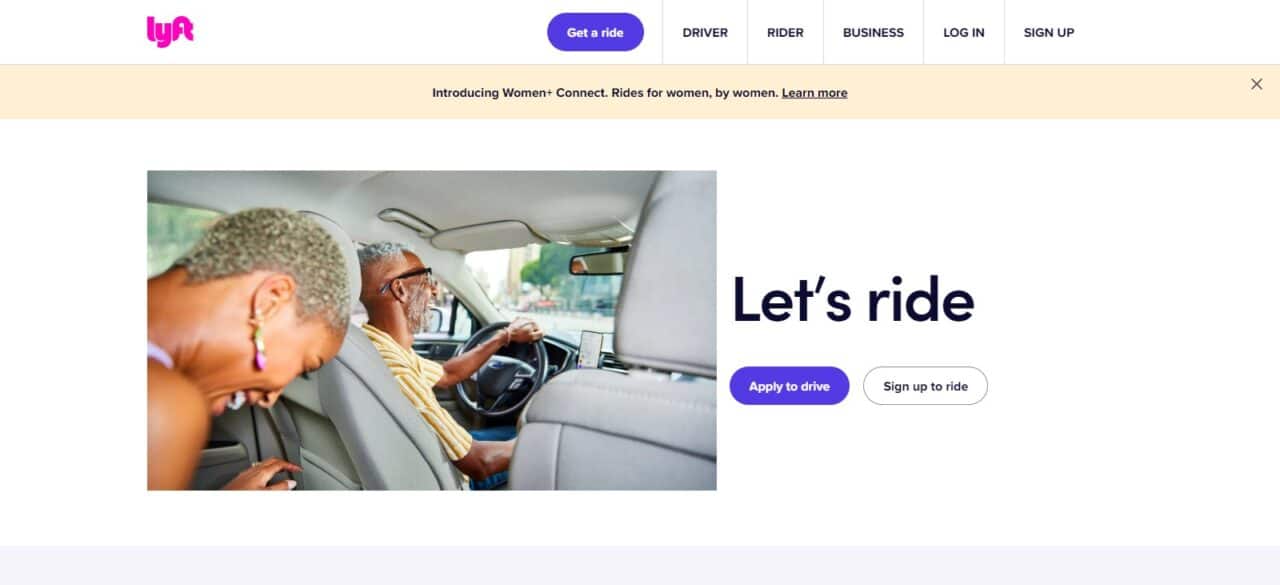 Lyft is well known for its iconic pink mustache logo and dedication to providing a welcoming community-driven experience, enabling passengers to request rides directly through its app and pay seamlessly via credit or debit card payment. Lyft provides additional services like carpooling and scooter rental to meet their commitment to sustainable transportation options. Their safety measures, competitive pricing and innovative nature continue to set themselves apart as leaders among modern ride-sharing services.
2. Ola
Ola has rapidly established itself as India's go-to ride-hailing service since 2010, revolutionizing how urban residents commute. Their user-friendly mobile app provides access to various ride options tailored specifically for diverse preferences and budgets. Ola's fleet includes economical options like Ola Micro, premium services such as Ola Prime and cost-effective shared rides through Ola Share.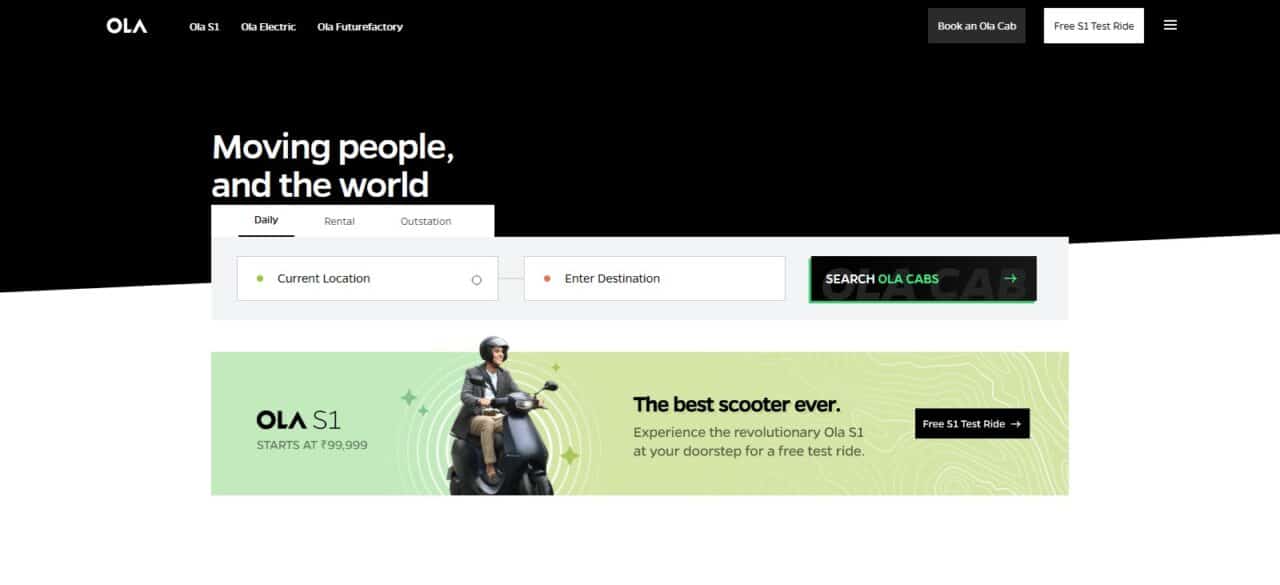 Ola is well known for their commitment to technological innovation and seamless user experiences; thus leading them to become widely popular. Ola has expanded beyond India, entering international markets as an industry-leader in ride-hailing. By emphasizing reliability, affordability, and sustainability in their operations, Ola continues to shape the future of transportation.
3. Didi Chuxing
Didi Chuxing is a world-renowned Chinese ride-hailing service and has quickly become a market leader. Didi was established in 2012, and has quickly expanded its services into multiple mobility options – private car-hailing, taxi services, bike-sharing and even autonomous driving are just some of the services they provide. Their platform boasts a vast user base across China – with millions of commuters choosing Didi as their go-to solution every day.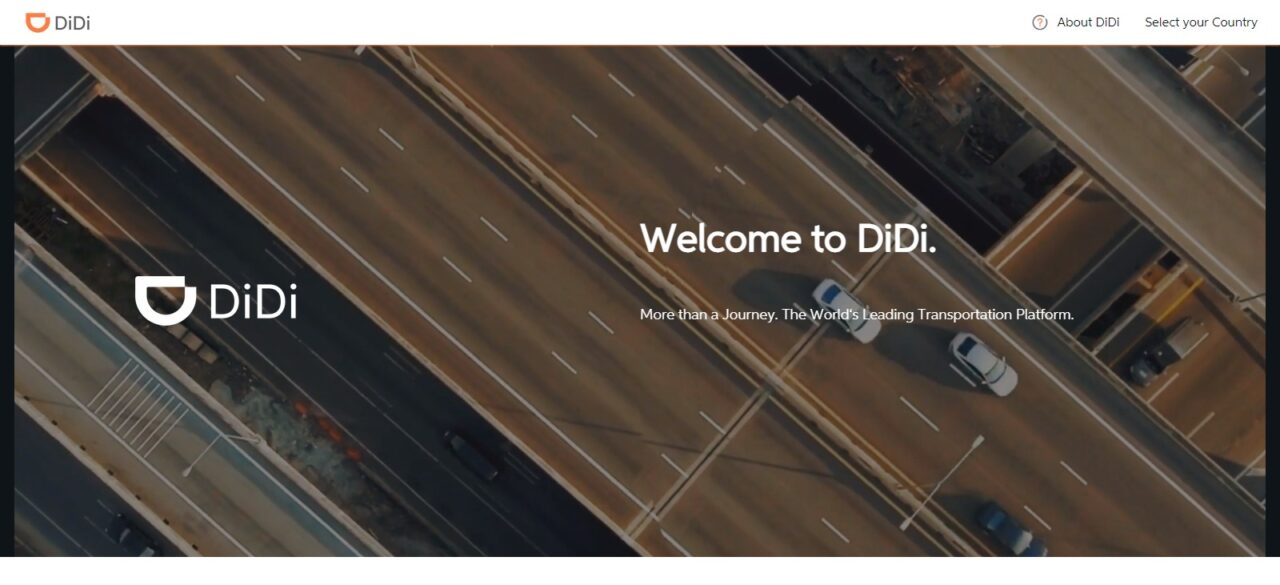 Didi Chuxing has long been known for its commitment to safety, efficiency and innovation as key ingredients of its success. Additionally, significant investments were made in research and development with AI solutions at its center of consideration as a goal of leading this field forward. Through constant adaptation to evolving market demands, Didi remains an integral player within global ride-hailing landscape.
4. Grab (Best Uber Alternatives)
Grab is a ride-hailing giant in Southeast Asia that has revolutionized how people navigate urban environments across the region. Grab was founded in Malaysia in 2012, quickly expanding to become an all-inclusive platform offering ride-hailing, food delivery, package delivery and financial services. User-friendly app and commitment to safety have made the platform the go-to choice of millions of users across countries such as Malaysia, Singapore, Indonesia and Thailand.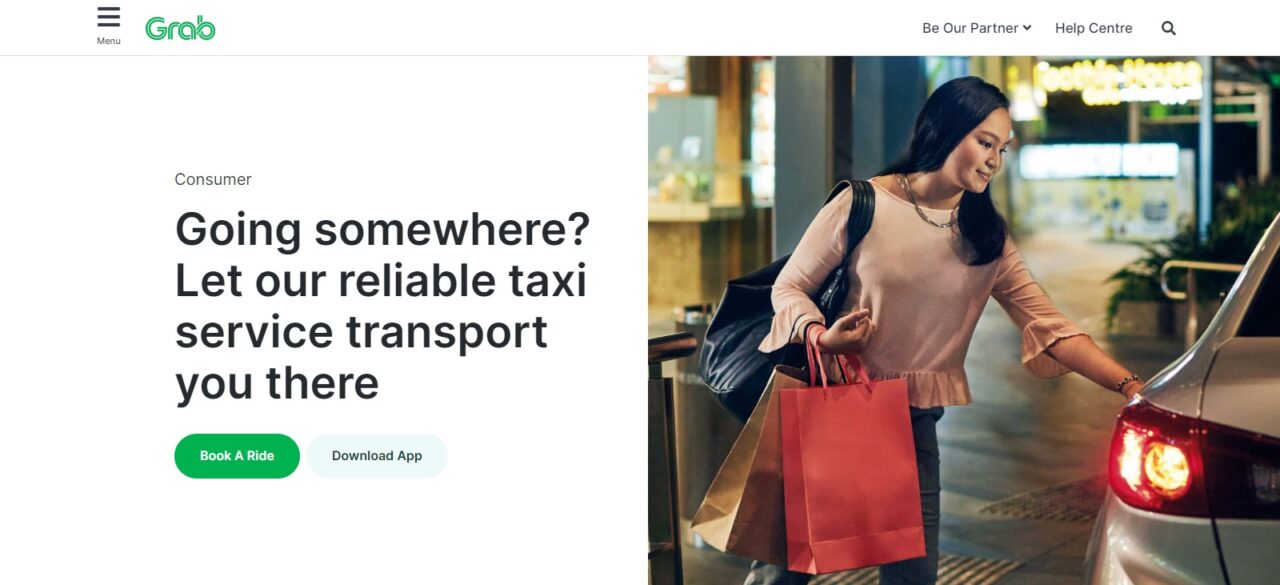 Grab is known for its commitment to innovation through initiatives like electric vehicle fleets and partnerships with local governments to address transportation challenges. Offering a diverse selection of services across Southeast Asia markets, Grab has solidified itself as a top player in ride-hailing.
5. Bolt
Bolt, an innovative ride-hailing service launched in Estonia in 2013 has quickly grown as an industry alternative. Bolt is an international ridesharing service operating across Europe, Africa and the Caribbean that stands out for providing cost-effective yet efficient rides for users. Fair pricing, prompt response times and an intuitive app have contributed to Uber's immense popularity among riders looking for reliable transportation options.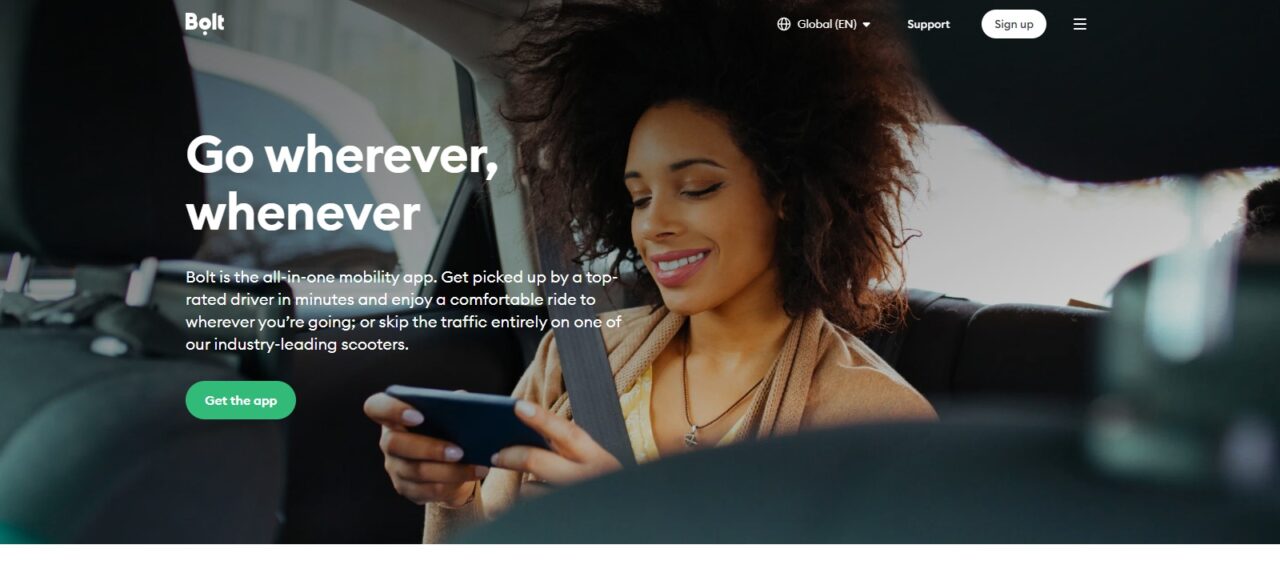 Bolt's commitment to driver welfare, with reduced commission rates and numerous support initiatives for its driver community has enabled it to form positive bonds within its ride-hailing sector. By expanding globally and becoming one of the standout ride-hailing services available for commuters worldwide, Bolt is positioning itself as an efficient yet cost-effective ride service solution.
6. Zoomy
Zoomy, an on-demand ride-hailing service established in New Zealand in 2012, has quickly established itself as a key player in the transportation industry. Through reliable and efficient connectivity services for riders to licensed taxi drivers, Zoomy has established itself as an indispensable service provider.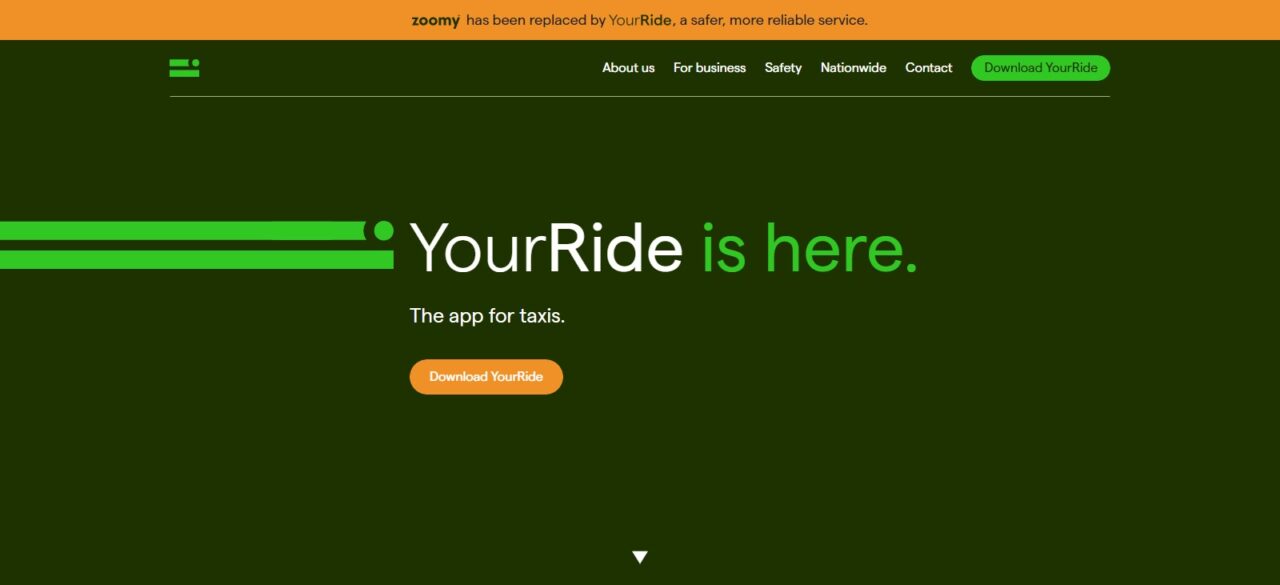 Zoomy provides users with an easy and user-friendly mobile app to seamlessly book rides, track drivers in real-time and enjoy a safe and pleasant travel experience. Transparency, competitive pricing and an exhaustive screening process for drivers have contributed to its immense popularity among users. Zoomy stands out as a notable and reliable ride-hailing option in New Zealand transportation landscape thanks to its commitment to creating trustful relationships between riders and drivers, along with expansion into new markets.
7. Curb
Curb is an innovative ride-hailing service that connects users with licensed taxi drivers. Curb was developed to revolutionize the traditional taxi experience and provides users with an efficient mobile app to book rides, estimate fares and track their taxi in real time. Curb is distinguished by its commitment to providing riders with traditional taxi service convenience combined with technological sophistication of app-based platforms.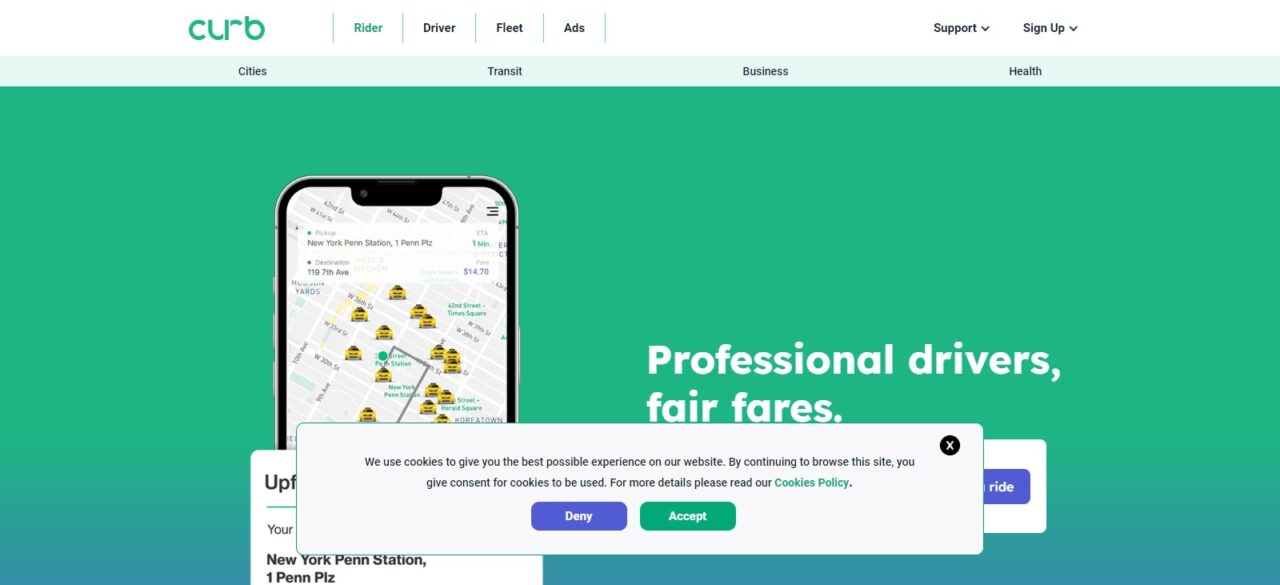 Curb partners with licensed taxi fleets to give users access to experienced drivers who meet local regulations. This unique approach establishes Curb as a trusted and regulated option in the ride-hailing industry, appealing to users who seek an ideal balance between traditional taxis and modern technology.
8. Gett (Best Uber Alternatives)
Gett, a leader in the ride-hailing industry, offers users an effortless and reliable transportation experience. Established to transform how people move throughout cities, Gett has quickly become one of the go-to choices for people seeking efficient yet cost-effective rides. The platform stands out with an easy mobile app that enables users to book rides, select vehicle options and enjoy transparent pricing.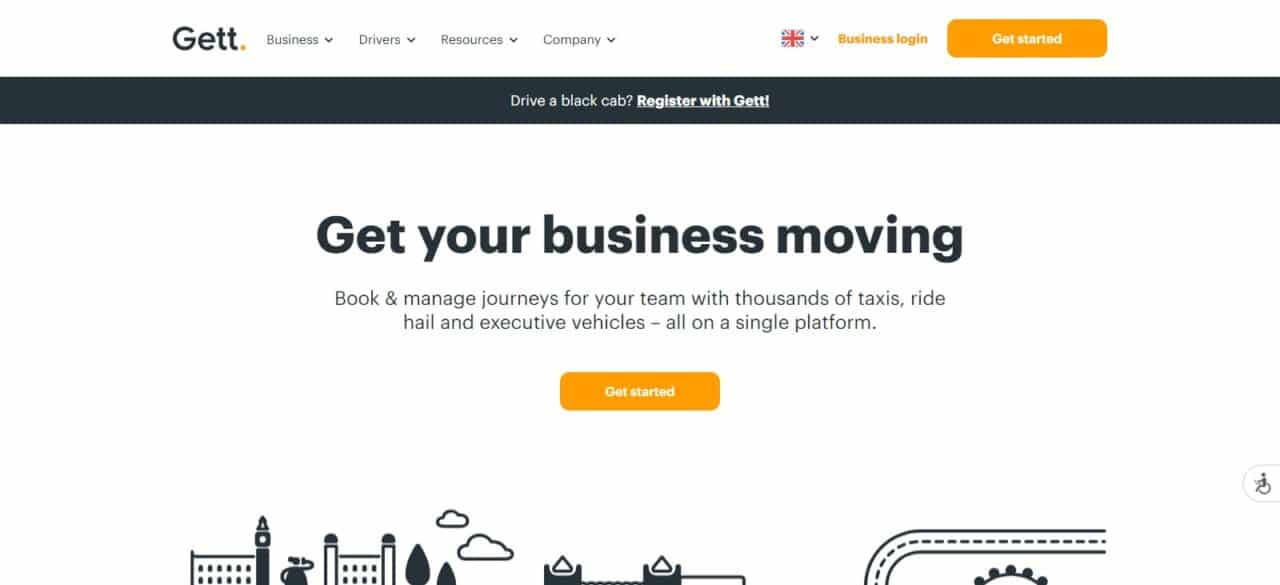 Gett stands out among its competition with its corporate solutions, providing businesses with an easy and streamlined way to manage employee transportation needs. Committed to safety, reliability and innovation, Gett has established itself in the highly-competitive ride-hailing market by satisfying varying user needs and preferences.
9. Juno
Juno was an innovative ride-hailing service which focused on increasing driver and rider satisfaction by offering more equitable platforms for both parties involved. Unfortunately, Juno ceased operations in November 2019, signaling its final departure from the ride-sharing industry.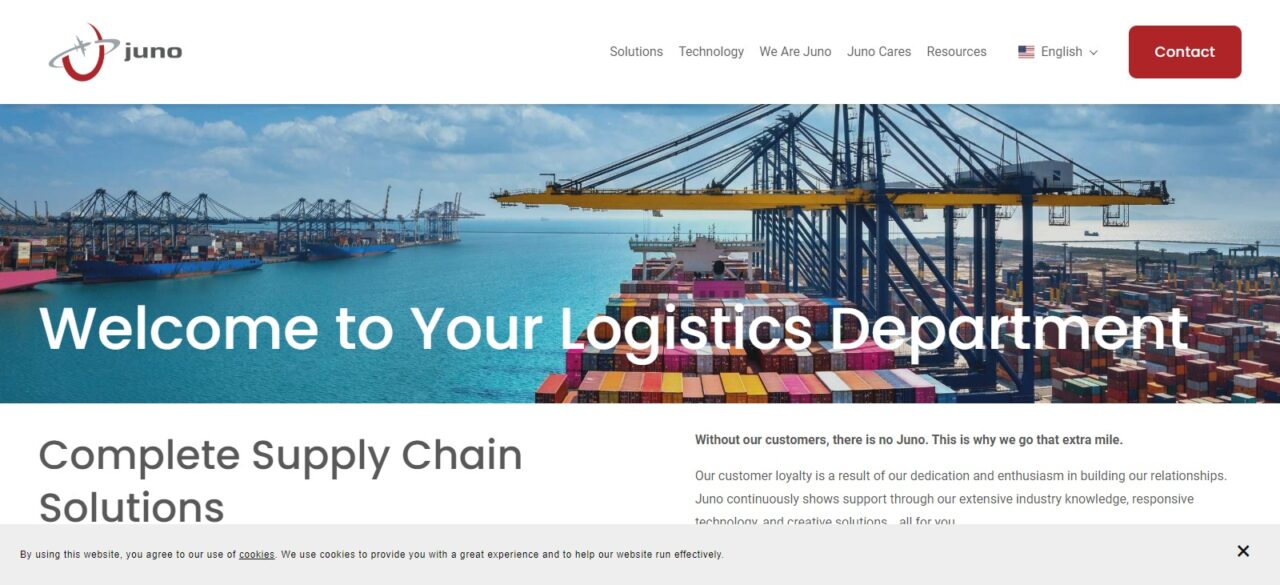 Juno made headlines during its active period for its commitment to treating drivers fairly, offering equity ownership within the company as part of an incentive plan that stood out in an industry often criticized for mistreating drivers. Juno sought to foster an inclusive experience for drivers and riders, prioritizing ethical business practices while building community. While no longer operational, its groundbreaking service left its mark on the industry – shaping discussions on driver treatment in gig economy businesses.
10. Via
Via stands out in the ride-hailing industry by providing shared rides and on-demand transportation solutions that are both cost-effective and streamlined. Via was launched globally in 2012, quickly expanding to numerous cities around the globe through smart urban mobility solutions. Their shared ride platform focuses on offering sustainable and cost-effective ways of getting around, thus decreasing traffic congestion and environmental impact.
Via's advanced algorithms optimize routes to ensure passengers heading in the same direction can share rides seamlessly and affordably. Committed to accessibility and affordability, Via contributes towards modernizing urban transport by offering an accessible alternative that meets changing city needs.
11. Easy Taxi
Easy Taxi was founded in 2011 as a ride-hailing service that has gained immense popularity for its ease of use and accessibility. Easy Taxi was first established in Brazil and has now expanded across multiple countries, providing passengers with an efficient means to book taxis via mobile phone app. The platform connects users with licensed taxi drivers who guarantee safe and reliable transport service for passengers.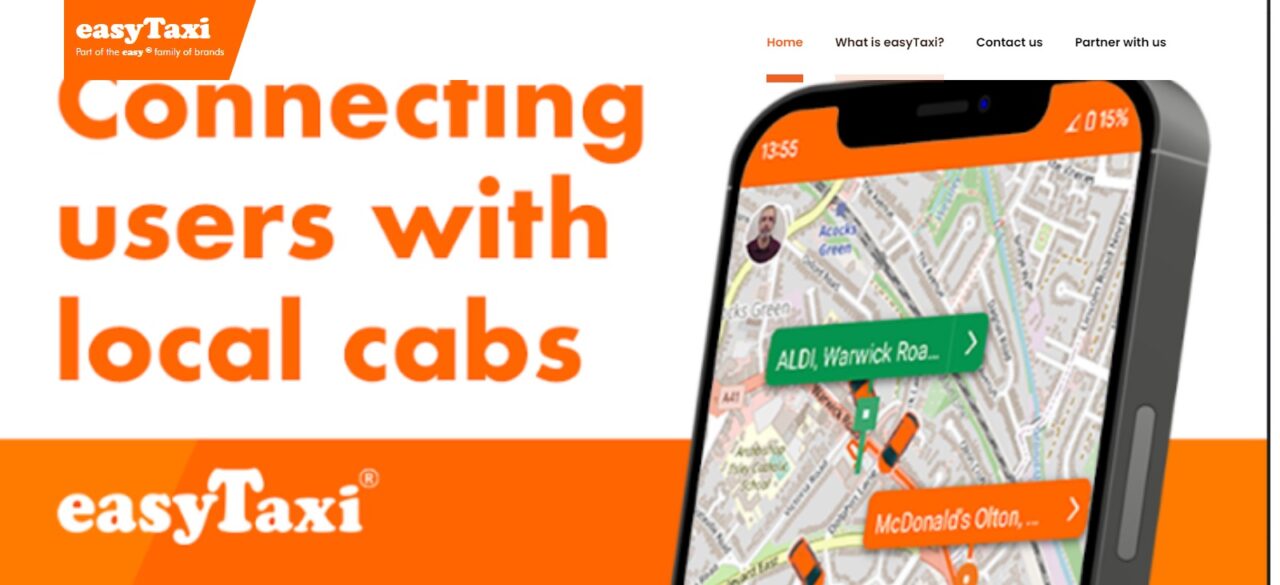 Easy Taxi offers features like real-time tracking, cashless payments and driver ratings that enhance urban commuting convenience. Easy Taxi has long been one of the leading ride-hailing platforms, catering to changing consumer needs and technological innovations to provide users with convenient transportation services in multiple cities worldwide.
12. Cabify (Best Uber Alternatives)
Cabify was launched in Spain in 2011 and since has expanded across Latin America, Europe, and other regions. Cabify provides passengers with reliable, high-quality transportation via its user-friendly mobile app, connecting them with licensed professional drivers.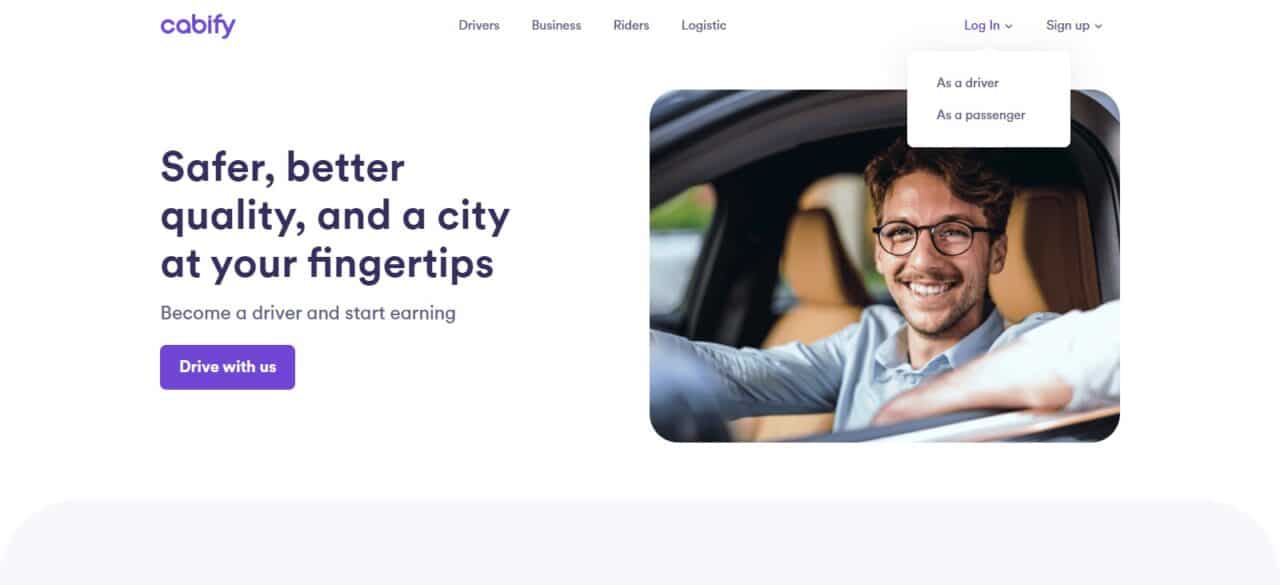 Cabify provides various vehicle options, from standard cars to executive vehicles, tailored to meet each passenger's preferences and needs. Their commitment to safety can be seen through features like real-time tracking, secure payment options and driver identity verification. Cabify also emphasizes sustainability by offering electric and hybrid vehicles in its fleet, making it a popular choice among those searching for eco-friendly urban transportation alternatives across multiple cities worldwide.
13. Gojek
Since 2010, Gojek has grown into an on-demand platform that extends far beyond ride hailing. Gojek initially became popular for its motorcycle taxi services; since then it has expanded into providing food delivery, package shipping and various on-demand services.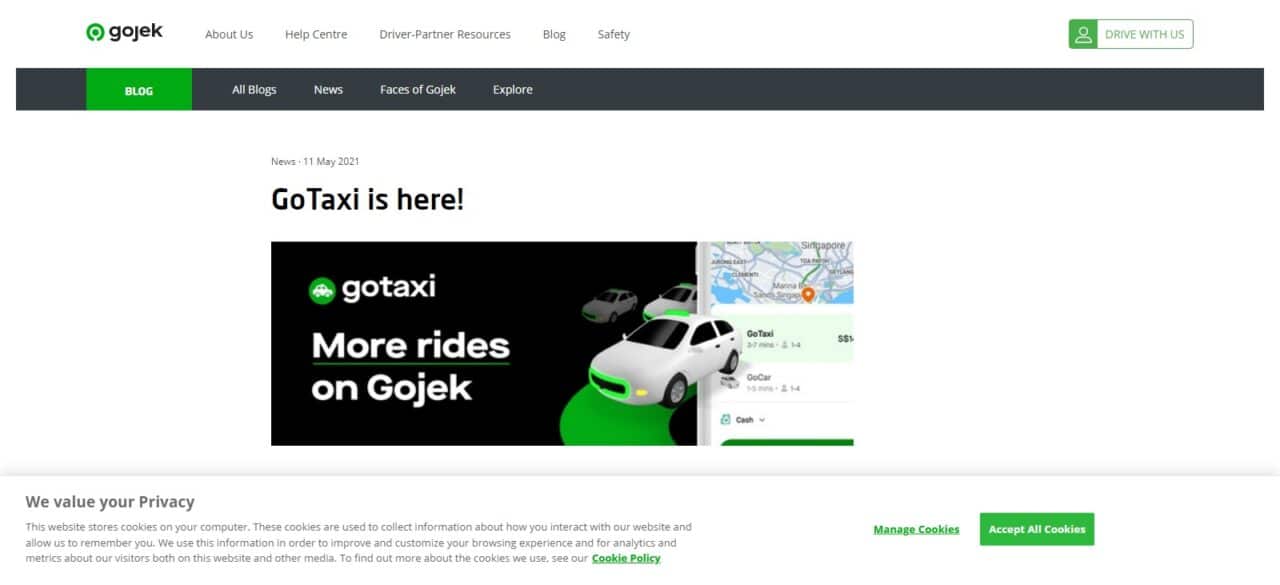 Gojek has quickly become a super app, providing users with one-stop solutions for everyday needs. Their presence spans Southeast Asia, connecting millions of users with drivers and service providers – while their commitment to innovation and impacting local economies have propelled Gojek as one of the premier ride-hailing and on-demand service companies in Southeast Asia.
14. 99
99 Ride is a premier ride-hailing service established in Brazil in 2012. Since then, 99 has become an integral component of Latin American transportation infrastructure. Starting off as traditional taxi services, 99 later expanded its portfolio with private ride-hailing and other mobility solutions to meet diverse user preferences.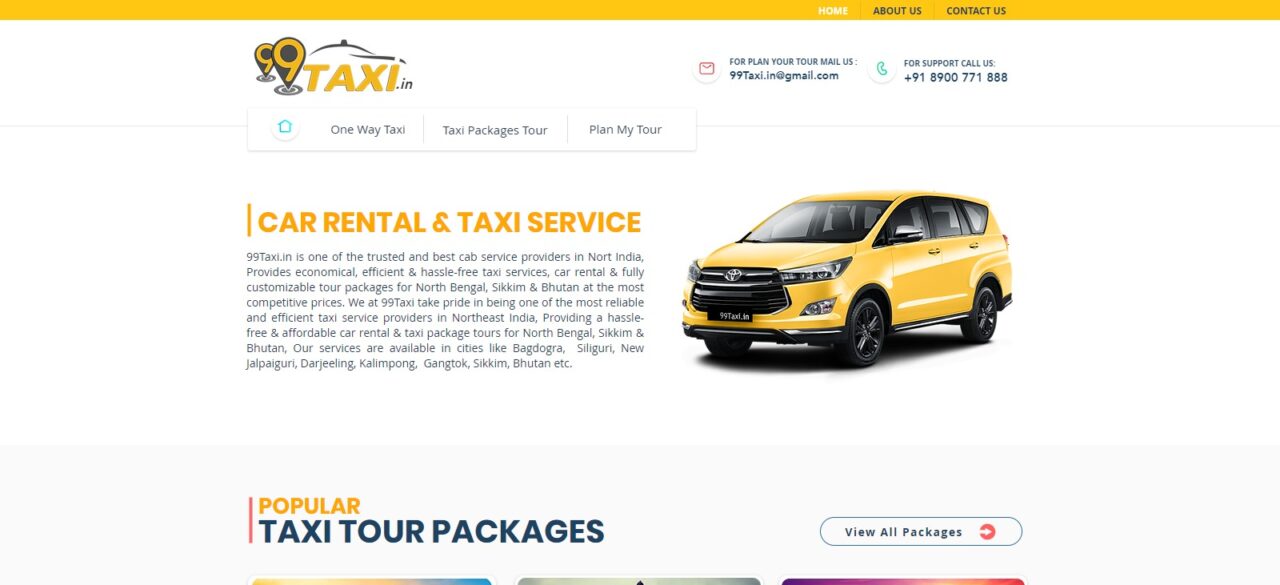 Since being acquired by Didi Chuxing in 2018, 99 has benefited from both technological prowess and global expertise of its parent company. 99 has long been known for its commitment to safety, reliability and accessibility; making it a preferred choice of millions of Brazilian users. 99 continues its innovative work while meeting Latin American market specific challenges to further drive ride-hailing evolution in Latin America.
15. Yandex.Taxi
Yandex.Taxi, developed by Russian tech titan Yandex and operating across several countries including Russia and its surrounding regions, is a prominent ride-hailing service. Yandex.Taxi launched in 2011 to provide users with convenient and dependable transportation options through Yandex's technology infrastructure.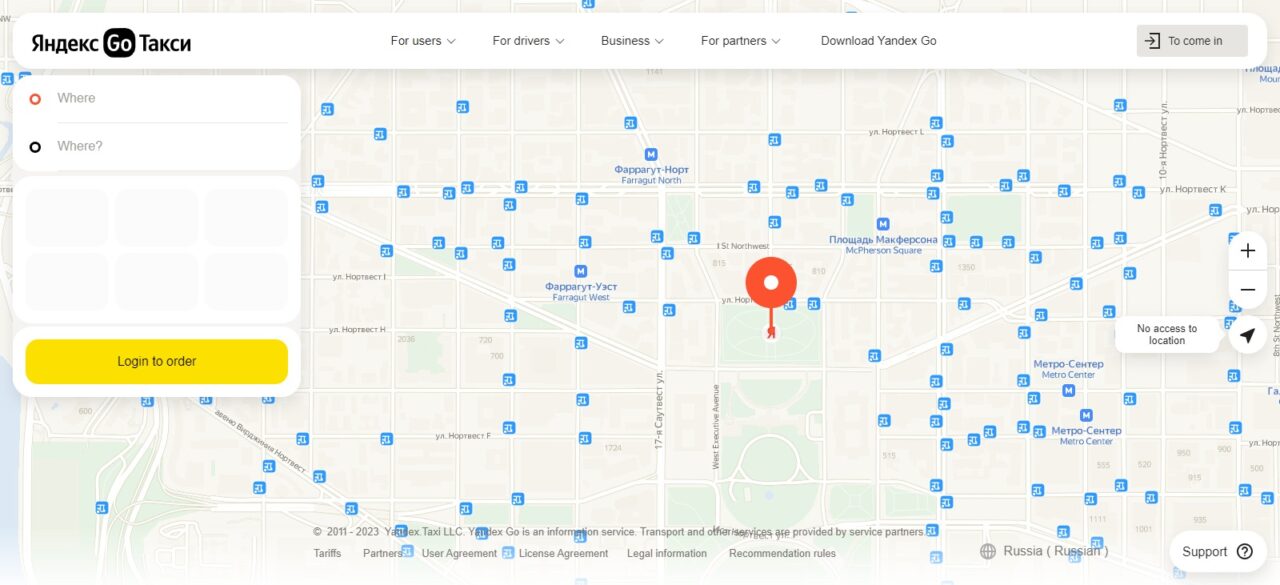 Offering standard taxi rides, private cars, shared rides, and shared ride options. Yandex.Taxi is well-renowned for its user-friendly app, real-time tracking capabilities and cashless payment options that simplify passengers' experiences. Focused on safety and quality service delivery, this ride-hailing giant serves millions of users worldwide.
16. Careem (Best Uber Alternatives)
Careem was established in 2012 and provides ride-hailing services across the Middle East, North Africa and South Asia. Acquired by Uber in 2019, Careem retains its independence while continuing to offer convenient transportation solutions across various cities within its region.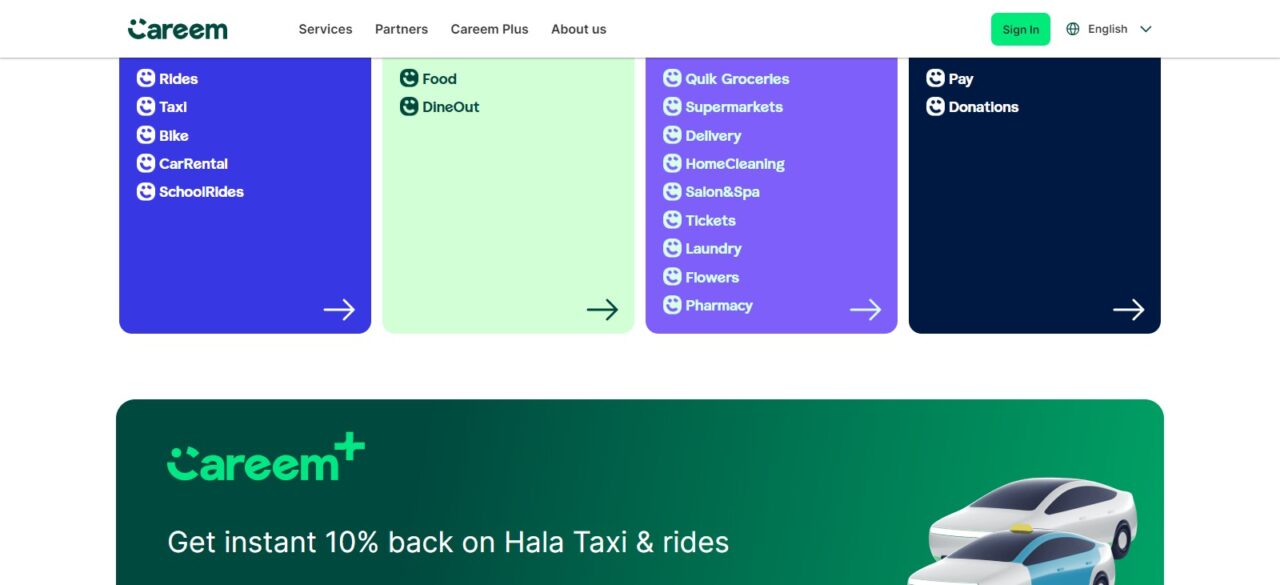 Careem offers a selection of ride options – cars, bikes and rickshaws – designed to meet diverse commuter needs. Renowned for its commitment to local insight and culture in every market it serves, Careem is known for providing users with tailored experiences. Thanks to user-friendly apps, reliable services and safety concerns that put riders first, Careem has quickly become the go-to service in millions of regions where it operates.
17. BlaBlaCar
BlaBlaCar is an innovative ride-hailing service launched in 2006 that stands out by connecting drivers traveling between cities with passengers seeking rides in that direction. BlaBlaCar stands out from traditional ride-sharing services by being focused on long distance travel, making it a smart, economical, and eco-friendly choice for intercity journeys.
BlaBlaCar is an innovative peer-to-peer ridesharing platform which utilizes a peer-to-peer model, enabling drivers to offer seats in their vehicles for shared trips while passengers book them, with cost sharing and reduced environmental impacts in mind. Boasting user-friendly platform, an active community, and commitment to safety as its cornerstone values, BlaBlaCar has quickly become the go-to option for budget conscious and socially responsible travel across various countries.
18. Beat
Beat, established in 2011, stands out as an industry-leading ride-hailing service, making notable strides in South America and Europe's transportation sectors. Operating across major cities worldwide, Beat provides seamless and dependable urban commuting solutions. Customers can easily connect with nearby drivers using Beat's user-friendly mobile app, which offers various vehicle options to meet varying preferences and needs.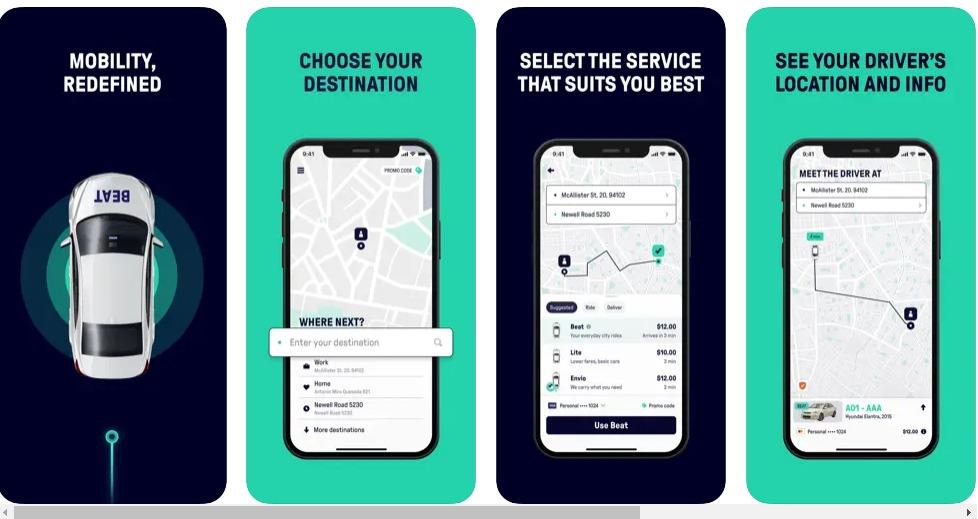 As safety remains its top priority, Beat utilizes rigorous driver screening processes as well as real-time tracking features for enhanced protection. Beat is an industry-leading ride-hailing platform, offering competitive pricing and dedicated customer satisfaction, making it the go-to service for individuals seeking efficient and comfortable rides in bustling cities. Thanks to its user-friendly interface, safety-minded approach and global reach, Beat remains at the forefront of modern ride hailing.
19. Kakao T
Kakao T, South Korea's premiere ride-hailing service, has revolutionized urban mobility since its introduction in 2015. Established by Kakao Corporation – one of South Korea's major technology players – this user-friendly mobile app connects users with reliable transportation options through its user-friendly platform. Beyond traditional taxi cab services, it also includes private car services, chauffeured vehicles and parcel delivery options.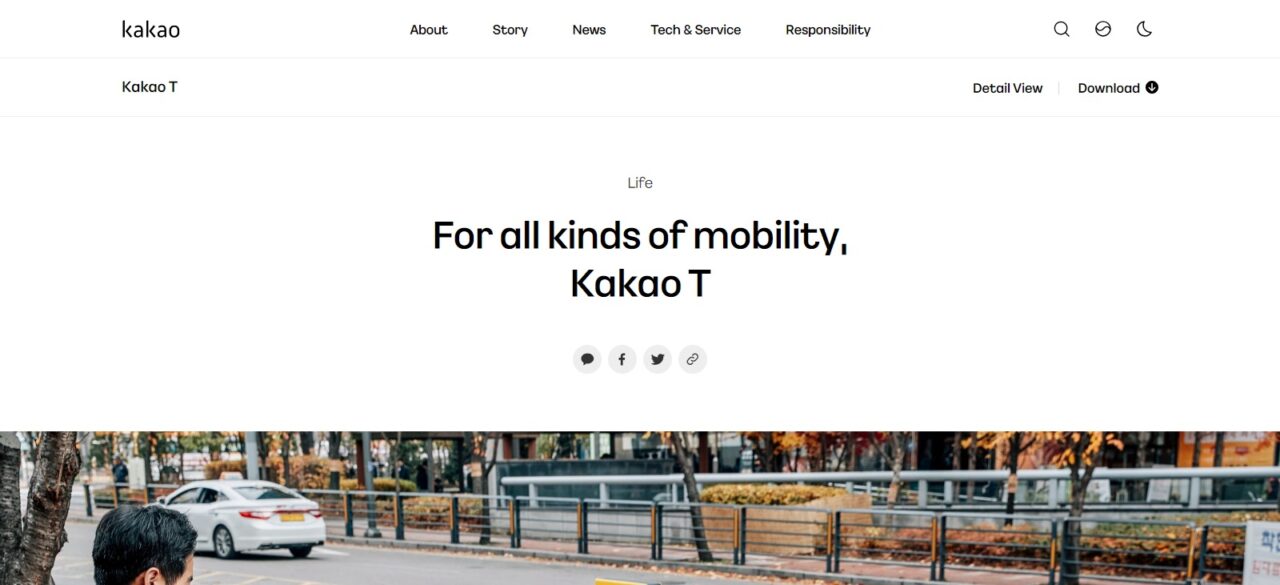 Kakao T's success rests in its dedication to convenience, safety, and efficiency for users. Riders can easily hail rides, track their driver in real-time, make cashless transactions securely, and utilize innovative features like AI-powered route optimization and predictive analytics which enhance overall user experience.
Kakao T has had an impactful impact on South Korean society that extends well beyond ride-hailing services, contributing to its wider digital ecosystem. Part of the Kakao family – known for popular messaging apps and other services such as Kakao TV – Kakao T shows how technology can seamlessly blend into daily life, offering solutions that transform transportation and connectivity.
20. Free Now (Best Uber Alternatives)
Free Now was first established as mytaxi in 2009 and offers ride-hailing services across various European cities. Rebranded as Free Now in 2019, its platform now provides mobility solutions such as traditional taxis, private hire vehicles and e-scooters for users to utilize as part of its larger mobility revolution. Free Now's goal is to offer customers sustainable transportation options while remaining convenient and accessible.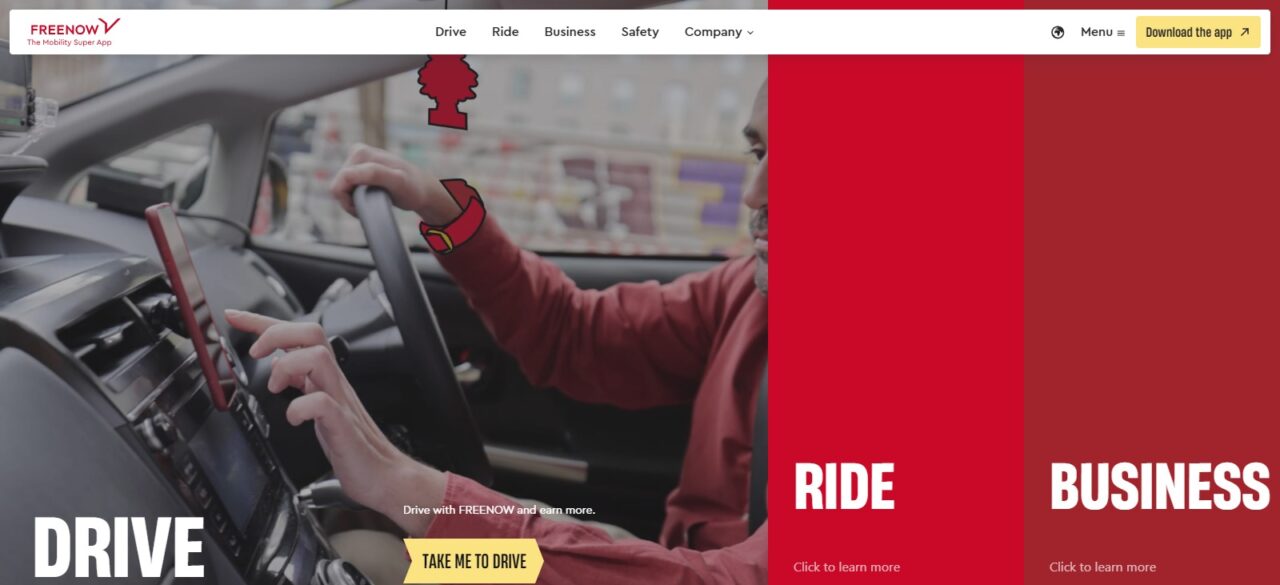 Free Now's greatest strength lies in its extensive network of licensed taxi drivers, providing reliability and professionalism. Customers can easily book rides, track drivers, make payments securely, and track rides on their phone app. In response to changing mobility trends, Free Now also introduced electric scooters as eco-friendly transportation alternatives – one of its key strengths.
Free Now's commitment to user safety is evident through features like real-time tracking, driver ratings and secure payment methods. Its adaptability and dedication to enhancing overall transportation experiences make it a key player in Europe's growing landscape of ride-hailing services; its focus on innovation, reliability and sustainability ensures its continued impactful work shaping urban mobility in cities served.
What factors contribute to people viewing Uber as an unsatisfactory ride-hailing service?
People may consider Uber as an unworthy ride-hailing service for various reasons. One common concern is related to safety and security, as there have been reported incidents involving both riders and drivers. Some users may have experienced issues with the app, such as technical glitches, payment problems, or difficulty with customer support.
The company's pricing policies and occasional surge pricing during peak hours or special events can also lead to dissatisfaction among users. Additionally, Uber has faced criticism for its treatment of drivers, with concerns raised about their wages, work conditions, and the classification of drivers as independent contractors. Competing ride-hailing services often capitalize on these perceived shortcomings, presenting themselves as more reliable, cost-effective, or safer alternatives. Overall, the reasons for considering Uber as unworthy can vary based on individual experiences and priorities.
How To Choose Best Uber Alternatives?
When selecting an Uber alternative, several key considerations come into play to ensure a satisfying ride-hailing experience. Primarily, consider the service's availability and coverage in your location; having access to a large network ensures quick and efficient rides. User-friendly mobile apps with intuitive user interfaces provide effortless navigation and booking capabilities; transparency regarding fare structures and payments is of course also key so opt for platforms which present this information upfront.
Safety features should always come first; consider alternatives that prioritize rider and driver safety through background checks, real-time tracking, emergency support services, customer service quality ratings and responsiveness, vehicle options available that may better fit the preferences or group sizes you need for use, responsive customer support team.
User reviews and ratings provide valuable insight into the reliability and overall satisfaction of a service, while unique features or benefits offered by alternatives – such as loyalty programs, discounts or eco-friendly vehicle options – should also be taken into consideration to make an informed decision and find an Uber alternative that matches with your preferences and requirements.
Conclusion : Best Uber Alternatives In 2024

In conclusion, as we step into 2024, the landscape of ride-hailing services continues to evolve, offering users a plethora of alternatives to Uber. The best Uber alternatives in 2024 are characterized by their commitment to providing convenient, safe, and efficient transportation options. With diverse vehicle choices, transparent pricing models, robust safety features, and user-friendly interfaces, these alternatives aim to redefine the ride-hailing experience.
As users increasingly seek options that align with their unique preferences and values, the competition among ride-hailing services remains fierce, driving continuous innovation and improvement across the industry. Whether prioritizing affordability, sustainability, or a specific set of features, riders now have a diverse array of alternatives to choose from, ensuring a personalized and reliable transportation solution.
Best Uber Alternatives In 2024 FAQ'S
What are the best alternatives to Uber in 2024?
In terms of ride-hailing services, Lyft, Ola, Didi, Grab and Bolt offer great alternatives that cater to user preferences in unique ways.
Why Consider Alternatives to Uber?
Users may look into alternative transportation services for various reasons, including competitive pricing, more vehicle options or features that make Uber unsuitable for them, supporting local or more sustainable transportation solutions, or just plain getting their transportation needs met elsewhere.
Are these alternatives globally available?
A number of ride-hailing alternatives operate worldwide, although their presence may depend on your location and region. Certain services may be more prevalent in certain countries or cities; users should research availability before making their decision.
What features should I look out for when choosing an Uber alternative?
When selecting your ideal Uber alternative, keep these key factors in mind: pricing transparency, safety features, type of vehicles available for rental and user reviews – these could all play an integral part. Plus any unique offerings or services which align with your preferences.
Do these alternatives prioritize safety?
Absolutely. Rider-hailing services place great importance on keeping riders secure during their transportation experience; therefore most alternatives implement features like driver background checks, real-time tracking capabilities and emergency assistance options to guarantee this experience.
Can I install multiple ride-hailing apps at once?
Many users choose to have multiple ride-hailing apps installed on their devices for various reasons such as availability, pricing or specific features available from each service.
How are these alternatives to Uber different from each other?
Uber alternatives vary in terms of pricing structures, vehicle options, coverage areas and additional features. Some focus on specific niches like electric or eco-friendly vehicles while others prioritize affordability or luxury options.
Are There Alternatives That Emphasize Sustainability?
Absolutely – several ride-hailing services emphasize sustainability by offering electric or hybrid vehicle options, so those concerned about their environmental footprint can select services which align with their eco-friendly values.
Can I book rides ahead with these alternatives?
Most ride-hailing services allow users to schedule rides in advance for added convenience when planning trips and ensuring timely transport.
How can I stay informed on the latest developments in the ride-hailing industry?
Stay abreast of any developments by regularly visiting official websites, following news in transportation sectors, and exploring user reviews and feedback platforms.