Book Altcoin: In this article, we cover a detailed review of Book Altcoin. How does Book Altcoin work & Are important features?
About Book Altcoin
Book Altcoin is a multi-chain platform (ETH, Polygon, Cardano, Algorand) that enables authors and publishers to easily deploy fully decentralized ebooks and audiobooks and reach a mass market that is exponentially larger than the current crypto/defi bubble. Book.io has native iOS and Android mobile reading apps and an HTML5 web reader.
Book.io is funded by the largest Book distributor in the world (Ingram Content) and the largest media conglomerate in Europe (Bertelsmann) who also own the largest trade book publisher in the world, Penguin Randomhouse. Book.io is the first Read to Earn™ loyalty program that incentivizes readers by directly rewarding them for consuming content.
Book Altcoin Point Table
| Coin Basic | Information |
| --- | --- |
| Coin Name | Book Altcoin |
| Short Name | BOOK |
| Max supply | 10,000,000,000 BOOK |
| Total Supply | 10,000,000,000 BOOK |
| Support | 24/7 |
| Official Project Website | Click Here To Visit Project Website |
Book Altcoin Price Live Data
The BOOK Web3 Platform & Exchange
Currently, when you buy an eBook or Audiobook, you do not own it – you only bought a license to view it. And it's stuck forever on that retailer's platform. You can never give it away or sell it. Readers deserve to own the digital goods they purchase truly.
Book.io harnesses the power of Web3 technology to make this possible and forever change digital reading. These are not public NFT images of book covers – they are fully Decentralized Encrypted Assets (DEAs).
They are the entire book, fully decentralized and living on-chain forever. For the first time, readers can now buy and genuinely own their eBooks and Audiobooks and sell them on secondary marketplaces. Plus, authors and publishers earn royalties on the secondary sales of their books in perpetuity – rewarding creators for their hard work.
Readers
Sell your eBooks & Audiobooks back to an open marketplace as soon as you are finished with them – plus earn $BOOK tokens for every page you read!
Authors & Publishers
They firmly believe you should receive more. More money, more data, more tools. Quite frankly, you deserve better treatment.
Decentralized
Book.io is blockchain agnostic – so creators can choose the chain that works best for them.
Powering True Creator Economy
In order to build out this entire system correctly with new benefits for readers, authors, and publishers, it takes more than just another cryptocurrency. Book.io works directly with major publishing houses to indie authors to help them create a whole new type of digital book. From mass trade editions to ultra-rare collectibles, DEA's enable a vast array of options.
Mobile Platform
A great book is nothing without a great reading app. Available now on iOS and Android
$BOOK Token
The Book.io platform is the first of its kind. As readers consume books, they "mine" for $BOOK tokens. Launching soon will be the Read-to-Earn™ model. To obtain $BOOK tokens, users must read the books they purchase. Every 4 hours, an allotment of tokens will be equally distributed based on how much you read compared to other readers. Read more, earn more.
You will be able to use these tokens to purchase new digital books, receive discounts, and unlock exclusive features, including content-based book clubs. $BOOK will also be required to create new content from the creator side, which generates the supply circulation.
Book Altcoin Roadmap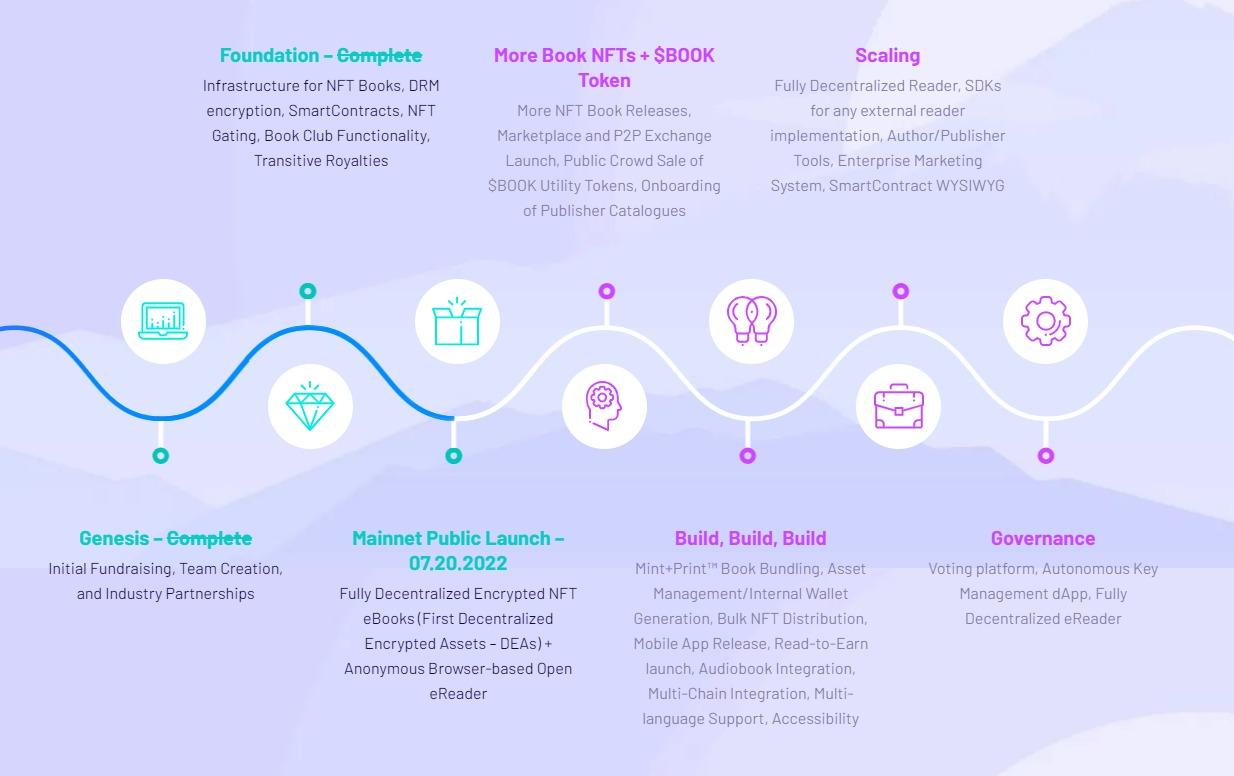 Book Altcoin Team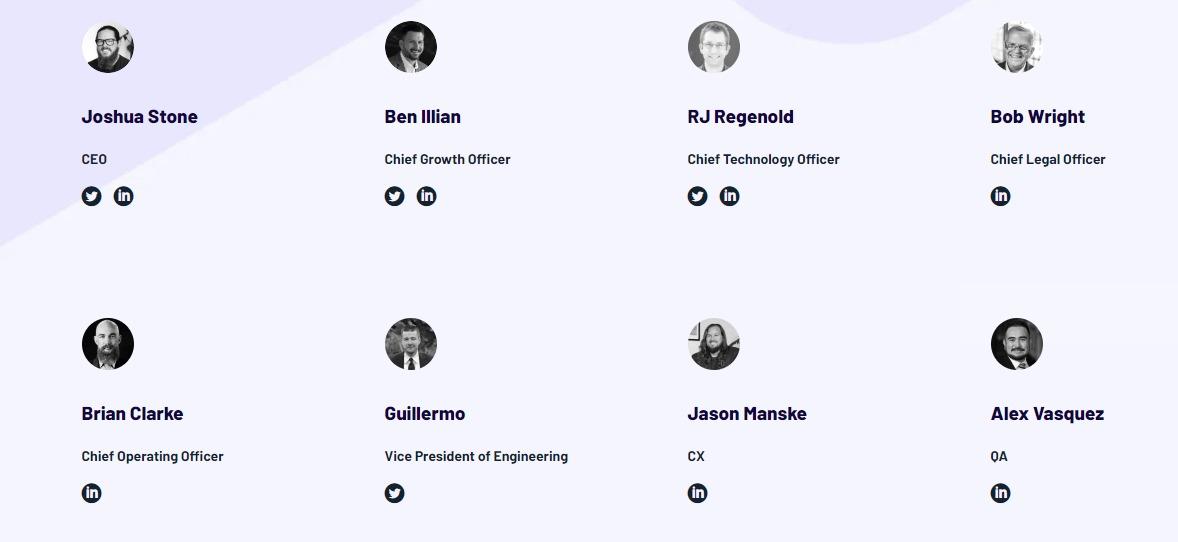 Book Altcoin Conclusion
In conclusion, Book Altcoin stands at the forefront of innovation in the literary world, ushering in a new era of decentralized and accessible content distribution. By leveraging multi-chain technology with support for major platforms such as Ethereum, Polygon, Cardano, and Algorand, Book.io provides authors and publishers with a powerful tool to deploy fully decentralized ebooks and audiobooks.
With native iOS and Android mobile reading apps, as well as an HTML5 web reader, Book.io ensures a seamless and user-friendly experience for readers across various devices. This approach expands the reach of authors and publishers to a mass market that extends beyond the confines of the current crypto and decentralized finance (DeFi) bubble.
In essence, Book.io represents a paradigm shift in the way literature is created, distributed, and consumed. By combining cutting-edge technology, strategic partnerships, and a reader-centric incentive program, Book.io is poised to redefine the landscape of the publishing industry and empower authors to thrive in an increasingly decentralized and digital world. As the platform continues to evolve and gain traction, it holds the promise of democratizing access to literature and fostering a more sustainable and rewarding ecosystem for both creators and consumers alike.
Book Altcoin FAQ
What is Book.io?
Book.io is a multi-chain platform that facilitates the easy deployment of fully decentralized ebooks and audiobooks. It operates on major blockchains, including ETH, Polygon, Cardano, and Algorand.
How does Book.io benefit authors and publishers?
Book.io provides authors and publishers with a revolutionary platform to reach a significantly larger audience compared to traditional methods. The decentralized nature of the platform enables content creators to tap into a mass market beyond the current crypto/DeFi bubble.
What reading options does Book.io offer?
Book.io offers a versatile reading experience with native iOS and Android mobile reading apps. Additionally, readers can access content through an HTML5 web reader for convenience across various devices.
Who supports Book.io financially?
Book.io is backed by substantial financial support from Ingram Content, the largest book distributor globally. Additionally, it receives funding from Bertelsmann, the largest media conglomerate in Europe, which owns Penguin Randomhouse, the world's largest trade book publisher.
What sets Book.io apart from other platforms?
Book.io introduces the Read to Earn™ loyalty program, a pioneering initiative that directly rewards readers for consuming content. This incentive program aims to revolutionize the way readers engage with literature and supports authors by providing a unique avenue for recognition and compensation.
How do authors deploy their content on Book.io?
Authors can easily deploy their ebooks and audiobooks on Book.io by utilizing the platform's user-friendly deployment tools. The decentralized nature of the platform ensures a streamlined process for content creators.