OpenAI, the world-leading artificial intelligence research organization, recently took an impressive step in expanding access to ChatGPT App by unveiling an iOS app for it.
Plans call for an Android version in due time as OpenAI seeks to offer users seamless and intuitive access to ChatGPT's powerful conversational capabilities. The unprecedented move came after its AI chatbot garnered widespread praise since its debut last November, estimated that millions have used ChatGPT already globally.
Unveiling the Chatgpt iOS App
OpenAI stunned technology enthusiasts when it unveiled an iOS app for ChatGPT, providing much-anticipated functionality for those seeking an engaging way to interact with its chatbot on mobile devices such as iPhones and iPads.
OpenAI's commitment to improving accessibility by developing this application demonstrates its dedication to expanding access and making AI-driven conversational agents more readily available across a wider demographic.
Chatgpt App Key Features and Functionality
The ChatGPT iOS app boasts several impressive features that enhance the user experience and reinforce OpenAI's commitment to excellence. By taking advantage of Whisper, OpenAI's open-source speech recognition model,
ChatGPT introduces voice input capabilities so users can interact with ChatGPT using natural speech – opening up new possibilities for individuals with accessibility needs or those preferring hands-free interaction.
Additionally, the app features seamless synchronization of chat history between ChatGPT's web version and app version, enabling users to easily switch platforms without losing context during conversations. This ensures an uninterrupted and enjoyable chat experience across different devices making engaging with AI chatbot even simpler for users.
Chatgpt Launch Strategy and Global Expansion
OpenAI has selected to release their ChatGPT app in the United States initially, with plans to expand it internationally in due course.
This strategic decision enables OpenAI to manage initial user demand while fine-tuning performance and addressing any unanticipated challenges more effectively. A phased release also enables them to collect valuable user feedback and insights for continuous improvement and ensure an exceptional user experience.
Popularity and Growth of the ChatGPT App
ChatGPT's astounding success has been nothing short of extraordinary. Although OpenAI has not released official user figures, independent estimates indicate that ChatGPT had already captured over one hundred million users worldwide by January – a testament to both its widespread appeal and utility as an AI leader in the AI industry.
OpenAI's Forward-Thinking Approach
OpenAI has once again demonstrated its forward-thinking nature and dedication to innovation by unveiling its ChatGPT iOS app.
By recognizing the need for mobile platforms that accommodate its expanding user base, OpenAI has demonstrated its agility and responsiveness to customer demand – this move also speaks to its efforts at pushing the boundaries of conversational AI to deliver transformative experiences across devices and operating systems.
Chatgpt App Potential Impact on Society
ChatGPT's wide availability through the iOS app could revolutionize how people engage with conversational AI.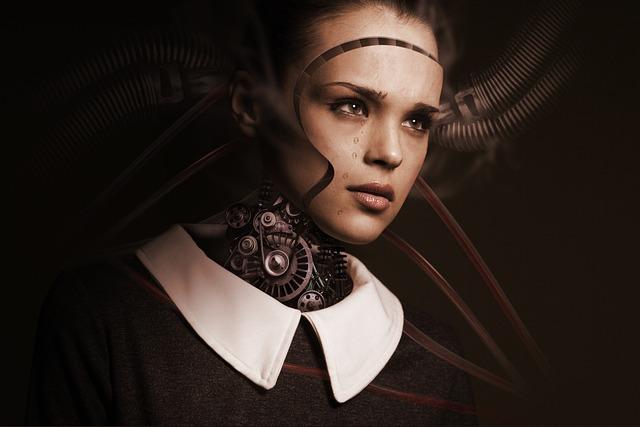 OpenAI's move to bring ChatGPT directly onto mobile devices has given users access to powerful, AI-driven conversations on the go, enabling them to seek information, engage in meaningful discussions, or simply enjoy entertaining dialogues at their leisure – providing new opportunities for both businesses and individuals alike.
Future Prospects and Chatgpt App Android Release
OpenAI has undoubtedly achieved an important milestone with its iOS app launch, yet has also assured Android users they have not been left out of consideration. They recently announced an Android version of ChatGPT is currently being developed and will be made available "soon."
This cross-platform compatibility ensures Android users will soon have seamless access to its powerful conversational capabilities just like their iOS counterparts.
OpenAI's release of the ChatGPT app marks an exciting step forward in its mission of developing safe, useful, and accessible AI technologies. By expanding ChatGPT availability onto mobile devices, OpenAI is closing the gap between users and AI-powered conversations, becoming part of people's daily lives.
Furthermore, this mobile app not only meets the growing demand for convenient on-the-go access but also opens new possibilities for developers, researchers, and businesses looking to integrate ChatGPT into their applications or services.
OpenAI's decision to synchronize chat history between ChatGPT's app and web versions further enhances user experience, enabling seamless transitioning from device to device without disrupting conversation flow.
This is particularly helpful for individuals who rely on multiple devices or prefer switching seamlessly between mobile and desktop environments without interruptions in conversation flow.
With the initial release in the United States, OpenAI can efficiently meet user demand and collect crucial feedback to enhance the performance of the ChatGPT app.
A phased approach ensures any unforeseen issues can be quickly addressed for more reliable performance of the ChatGPT app in other countries around the globe. Once OpenAI expands the availability of ChatGPT globally in the coming weeks, more people around the globe will experience AI-powered conversations first-hand.
ChatGPT's immense popularity even prior to its app release stands as a testament to its unique abilities. OpenAI has created an AI chatbot that has captured the hearts and imaginations of millions of users, revolutionizing how they engage with conversational agents.
While exact user numbers remain unknown, their widespread adoption and positive reception speak volumes for their significant impact and potential.
OpenAI's innovative approach to developing cutting-edge AI technologies aligns perfectly with its mission of making artificial general intelligence (AGI) beneficial to humanity as a whole.
By making AI tools readily accessible through user-friendly apps, OpenAI is providing individuals with access to harness the power of AGI to enhance their everyday lives – making ChatGPT particularly accessible even without technical knowledge.
OpenAI's launch of ChatGPT iOS and the upcoming Android versions demonstrates its dedication to ongoing improvement and innovation.
By pushing the boundaries of conversational AI and setting new standards in conversational intelligence research, OpenAI remains at the forefront of innovation within their industry, setting new standards while inspiring advancements within it. OpenAI's ability to adapt quickly to user demand makes them a frontrunner in AI technology development.
OpenAI's broader vision for the future includes more than the ChatGPT app; their ongoing research and development efforts are sure to lead to further enhancements and refinements of ChatGPT capabilities.
Their goal is to push conversational AI further while exploring new applications while making sure these technologies remain safe, ethical, and beneficial to society as a whole.
Conclusion
OpenAI's launch of the ChatGPT iOS app represents a historic achievement in conversational AI. By making ChatGPT available across mobile devices, OpenAI is revolutionizing how people engage with AI-driven conversations.
With user-friendly navigation features and seamless sync with the web version providing an unparalleled chatbot experience to its users – providing global availability as OpenAI plans the release date of the next version globally.