The modern world offers great tech for everyone. Crypto investors can use ICOholder to learn critical data about crypto assets to invest in, traders have charts and tools that automatically forecast potential trends, and they just have to understand those, etc.
The Internet is also offering different opportunities. However, one must use tools to benefit from those. For example, having a website for an online shop or blog is a good idea to increase profit, but how do you ensure you get visitors that turn into customers& Just like with crypto and trading, we can use SEO tools!
To rank higher in search results, you must consider using SEO optimization. We have multiple various effective SEO tools at our disposal that we can use to benefit our websites. However, many of these are pay-to-use services.
Luckily, if you aren't ready to invest in a premium product, you can find a few effective free tools. This article offers tools to assist with all areas of search engine optimization, including conducting keyword research, getting insights on how users view your website from Google results, etc.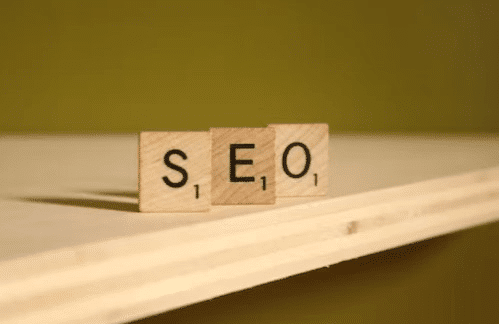 What Are Tools For SEO?
SEO tools give statistics and analysis regarding the website's general health and success. These tools assist in identifying opportunities and any issues or concerns that may be preventing the site from ranking and obtaining better positioning in the SERPs.
We have SEO tools available to assist us with keyword research, rank checking, link optimization, title and meta description improvements, and much more. Many free mechanisms exist, like keyword-finding tools, analytics, and SEO research. Thus, let's check the best nine tools to use in 2023.
Top 9 Free SEO Tools To Use In 2023
Choosing the appropriate SEO tool for a site is often a challenge. As a beginner, you will want the assistance of the best SEO tool to learn what SEO can do for your site. Some tools may be beneficial, while others won't have any effects.
It takes a while to build a successful plan. Thus, it's a wise idea to start off by using free tools. Use different SEO tactics to increase the search ranks of the site, and check what tools work best. Overall, SEO services should help you optimize the site in a way that you get organic traffic.
Ignoring SEO optimization is not recommended because of how useful it can be for your business, website, or blog. Despite the popular belief that SEO tools are expensive, we have prepared the best free services that you can use. If you like them, you can always switch to paid versions to get the best out of your buck.
Google PageSpeed ​​Insights
It's a free SEO tool that collects and analyzes data about a chosen webpage. These are a few examples of the web service's functions. Google PageSpeed ​​Insights section also has a simple yet effective data classification. It labels data as "good," "bad," and "needs improvement." Based on this information, one can tell where to put the efforts and optimize the webpage.
Google Trends
Google Trends is one of the most effective free SEO tools. Google Trends shows what people seek on the Internet. Thus, if you specify your target audience, you can tell what they want and how to cater to them to turn visitors into customers.
Google Trends accomplishes this by tracking keywords and search volumes and then segmenting them by area. You will then receive a report detailing how many individuals are interested in that phrase.
Once you know what people seek and what keywords they use, you can incorporate this data into your website content. As a result, you get organic visitors without much hustle and bustle.
Plerdy Tools
Plerdy offers a few tools, one of particular value. This tool is called SEO Checker plugin. It enables you to gather the semantics and SEO of your website and examine your rivals' websites. And yes, it's free! Here are some of the features of this plugin:
Text check. You will be given information on readability, word count, symbols, and other factors of the content of your (or competitor's) site.
Keyword research. The scanning mechanism organizes words into groups based on resemblance with the same root.
Checking for SEO flaws. These include problems with the title, description, headings, noindex, nofollow links, etc.
An examination of stop words. Determines their numbers and indicates if such a proportion is OK or makes the text unreadable and bad for Google.
This package is free of charge, yet it has limitations. However, it's possible to test it free, and if it works, go for a complete package.
SEO & Website Analysis Tool By Woorank
If you haven't heard about WooRank, it's an SEO audit tool. It's used for SEO optimization and marketing campaigns. Overall, WooRank enables you to see your content through Google's "eyes." Thus, the tools are able to "tell" whether the website is optimized or needs extra touch-ups.
The good news is that WooRank offers an SEO optimization tool and a website analysis tool as a free Chrome Extention. All you need to do is to download and install it to start working. The plugin enables users to get access to the following data:
How easy is it for customers to use the mobile and desktop version, and what improvements should be made?
What's the website's traffic (demographic, location, numbers, etc.)?
Backlinking and whether you need to add improvements.
The free package may be a bit too limited compared to the main plan, but it's worth trying the tool before buying it.
Check My Links
This is another amazing Chrome Extention to download and install for free. As the name implies, it enables business website owners to check codes for each link. Since it's a Chrome extension, it will highlight everything on your page.
Each status code has its color. Overall, the extension identifies good and bad codes and those that need improvement. Once you identify the problems, you can fix those and reduce bad coding. Check My Links is an extremely easy-to-use plugin enabling you to add positive changes that influence your Google ranking quickly.
BROWSEO
Another great tool that enables users to see how different search engines see their websites. Thus, it's a highly insightful mechanism that enables you to rank higher in Google, Safari, or other search engines.
The tool "erases" all fancy styles and HTML codes that make the webpage look normal for users and shows how specific search engines see the structure. If you know what Google or other search engines prefer, you can fix all problems in your structure.
The best thing about BROWSEO is the SERP preview. It shows the preview of how your website appears in search results. The feature lets you see whether your title and description are adjusted for users to understand your offer.
Ubersuggest
You can't expect an organic flow of visitors to your website without proper usage of keywords. Thus, Ubersuggest offers the power to research keywords. The tool uses Google's Keyword Planner. A user must enter a specific keyword to get ideas of related keywords and LSI.
The tool also offers data on each keyword, including how many people use it to find sites and other data. Another advantage of the tool is that it enables users to analyze their competitors by adding their domains. Thus, Ubersuggest shows all keyword combinations they use.
Google Keyword Planner
You may have heard about the Google Ads platform: Keyword Planner is one of the tools. The good news is that, unlike Google Ads, Keyword Planner is still a free feature. You must create an account on Google Ads to use Keyword Planner, which can take a while, but it's worth it.
One of the best ideas is to use Google Trends in combination with Keyword Planner since the latter shows keys you haven't found yet. Thus, you can create a powerful strategy that further targets your clients and offers more organic inflow t the site.
SERP Snippet Generator
You may use Plerdy Tools or BROWSEO instead or opt for a simple SERP Snippet Generator. The tool lets you see the site's title and description in the search results. SERP Snippet Generator gives an insight into how visitors see the title and description so that you can make adjustments if necessary.
Final Thoughts
As you see, paying for SEO tools is not always necessary to get results. Yes, free services have their limitations, but you can get an understanding of how they work, build a successful strategy, and then switch to buying subscriptions.