About Gabur Coin
Gabur Coin Easy Exchange Pro is an Online exchange platform facilitating the trade of VFA (Virtual Financial Assets) where you can trade numerous cryptocurrencies in a simple yet professional way. This whitepaper introduces the initial offering of a new utility token, GABUR Tokens, whereby such token will be used on Easy exchange pro as well as exchange platforms.
Furthermore, having products designed for trading as other platforms do, they will pave your way towards strengthening financial freedoms all while being transparent and law abiding. They are trying to come up with innovative ideas that shall help people enjoy the benefits of the revolution arising from the wide spread digital currencies, which will sooner or later become ubiquitous for business and the economy.
Gabur Coin Point Table
Transactions Problems
Time-consuming banking operations as international interbank transactions require 1-3 days to be completed;
Poor support in buying and selling cryptocurrencies with fiat;
Inadequate banking services in some countries due to the lack of proper international banking connections;
Restrictive banking laws in some countries;
Restrictive laws preventing people from accessing digital currencies through third parties;
Not having a credit/debit card prevents the purchase of cryptocurrencies; When buying a digital currency with Fiat, part of your money will be settled for the fees of transaction or conversion.
Solutions and advantages
Direct deposit of cryptocurrency into the user's wallet through Easy Card;
Ability to use the Easy Card rather than going to the bank or using the credit card;
Support of the financial transactions of the company;
Free deposit of fees via Easy Card ;
Exclusive purchase of cryptocurrency in cash;
Deposit completes in the split-second;
No conversion costs shall ever be incurred if fiats were spent while not being in the range of international currencies.;
The highest possible level of security.
Marketing Strategy
Reinforcing of the Easy exchange pro platform in markets.
Targeting social networks and digital media channels to advertise Easy Exchange pro services worldwide along with GABUR tokens;
Creating a referral system with the multilingual robot feature in several countries;
Creating an expert team at the service of the companies;
Promoting and forming strategic alliances for the distribution and use of the Easy Card;
Focusing on the leaders of the industrial sector and relying on the users' testimonies to modify and develop the platform accordingly;
Becoming One of the Top 10 worldwide cryptocurrency exchange platforms according to your roadmap.
Why Choose Gabur Coin?
You can meet with your nearest brokers in person or connect with them online and buy the desired amount of Easy card(s) in cash. Once you settle the purchase amount with the broker, you will receive the Easy card code(s). If you are a new user, register in the Easy Exchange platform in less than a minute process. User shall enter their code(s) on the platform to have their tokens deposited into their wallets. Piece of cake!
Where Can You Buy Gabur Coin?
Tokens Can Be Purchased On Most Exchanges. One Choice To Trade Is On PancakeSwap (V2) As It Has The Highest GBR/BUSD. e Trading Volume, $8,947 As Of February 2021. Next is OKEx, With A Trading Volume Of $6,180,82. Other option To Trade Include GBR/BUSD And Huobi Global. Of Course, It Is Important To Note That Investing In Cryptocurrency Comes With A Risk, Just Like Any Other Investment Opportunity.
Market Screenshot

Gabur Coin Supported Wallet
Several Browser And Mobile App Based Wallets Support Gabur Coin. Here Is Example Of Wallet Which Gabur Coin – Trust Wallet For Hardware Ledger Nano.
Team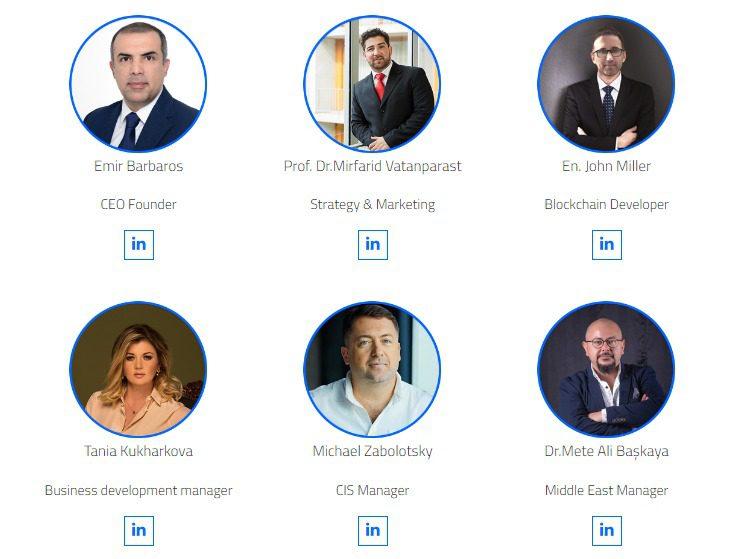 FAQ Of Gabur Coin
Where I Can Find Gabur Coin Whitepaper?
You Can Find Gabur Coin Whitepaper By Clicking Here.
Where I Can Buy/Sell Balancer Token?
You Can Buy or Sell Balancer Token On Some Popular Exchange For Example – PancakeSwap (V2).
What is Circulating Supply Of Balancer Token?
Circulating Supply Of Balancer Token Is 206,777,239.00 GBR.