About Iconbet Casino
Iconbet Casino is a fully decentralized DAO casino, completely owned and operated by members of the ICONbet DAO. Membership of the DAO is represented by TAP token holdings, and TAP tokens can be earned through playing ICONbet or purchasing on third party services. Fairness, transparency, and profit redistribution are essential to ICONbet's vision, and blockchain enables all these traits that we value. All of the smart contract code that facilitates TAP transactions is viewable in the ICON Tracker, and the founding team is building processes to allow for simple integration of games developed by 3rd parties.
Basic Information
| | |
| --- | --- |
| Company name | Iconbet Casino |
| TAP tokens contract | 625,000,000 TAP |
| Treasury holds | 250,000 ICX |
| Licenses | Curacao |
| Language | English |
| Withdraw Method | N/A |
| Support | 24/7 |
| Email Support | E-mail, Live Chat, Phone |
| Website | Homepage |
Registration Process
The casino features one of the fastest registration processes in the industry. As a matter of fact, it will take only 15 seconds to enter the arena of casino entertainment and get exclusive access to bonuses and promotional offers. Simply enter your e-mail address and password in the provided web form and you're ready to start the fun. After you have confirmed your e-mail, the only thing left is to pick the currency you will use for deposits and withdrawals. During this stage, you can also use a bonus code if have any.
Market Opportunity
Iconbet Casino Decentralized Applications focused on gaming have been some of the most successful applications in the blockchain space thus far. When​ ​ analyzing DApp usage​ in Q1 2019 from other blockchains, 94% of TRON's DApp transaction volume and 82% of EOS's DApp transaction volume came from gaming DApps. ICON did not have any live gaming DApps at the time of writing, which presented an excellent opportunity for the ICONbet team to replicate such success on the ICON blockchain.
Games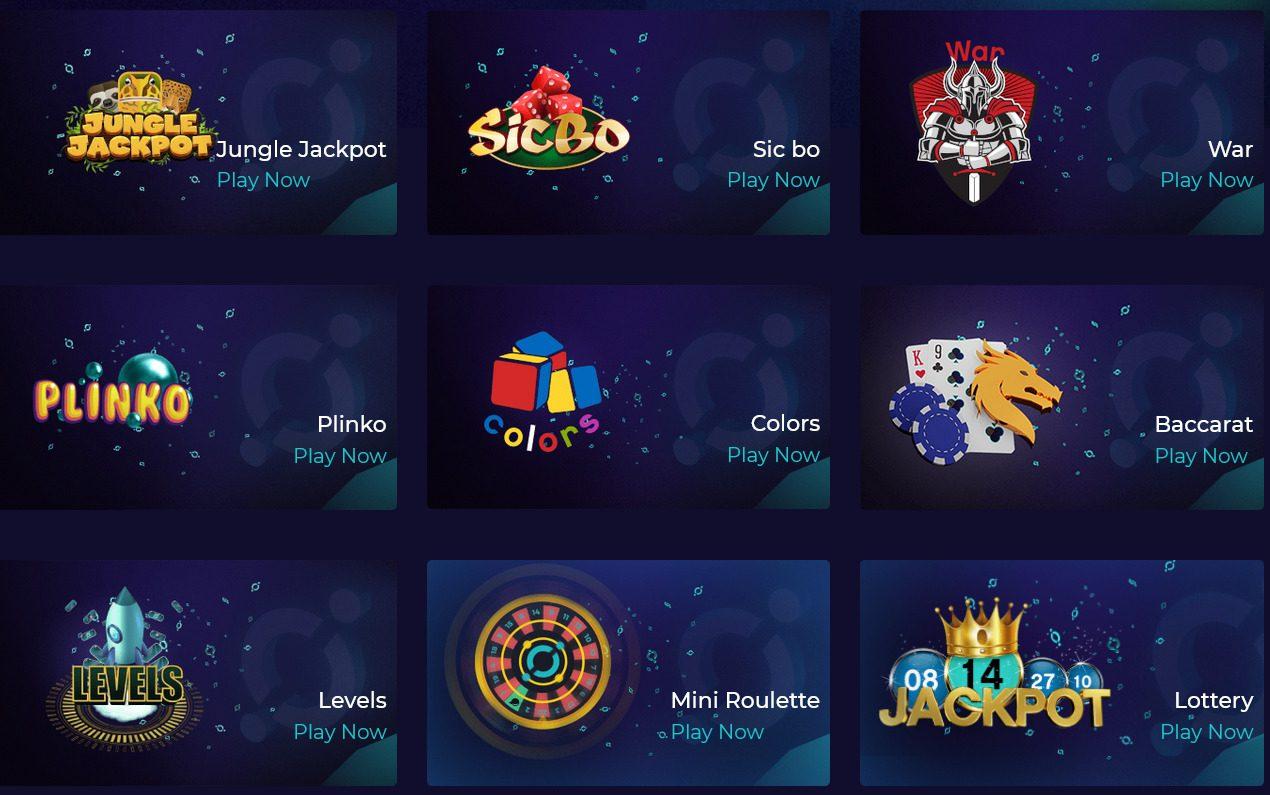 Why ICON Republic
This project is built on the ICON public blockchain for two key reasons: the DApp Booster Program and the transaction fee structure.
DApp Booster Program
The DApp Booster Program (DBP) is an on-chain incentive structure for DApps that build on the ICON blockchain. While all other protocols give block rewards directly to nodes participating in consensus, ICON's blockchain gives rewards directly to four different parties: voters, DApps, EEPs (Ecosystem Expansion Projects), and P-Reps (nodes participating in consensus on ICON). ICON incentivizes voters to vote for their favorite DApps, and DApps receive a greater portion of block rewards the more votes they get. This factor gave the ICONbet team the ability to give away a greater (80%) portion of ownership since the DBP can subsidize some of the costs.
DAOdice
Iconbet Casino is a game involving two ten-sided dice. One die has numbers 0 through 9, while the other die has numbers 0, 10, 20…90, allowing for players to roll any number between 0 and 99. Players adjust the range on which they would like to bet, then the odds of winning and multiplier adjust accordingly.
TAP Tokens & Token Economics
TAP tokens represent ownership of the ICONbet platform. There will be 625,000,000 total TAP minted, and the team will start with 125,000,000 TAP tokens. During the first 250 days of operation, 1 million TAP Tokens will be mined per day by users.
After 250 days, the daily mined amount will begin tapering down by 0.5% per day. For example, 995,000 TAP Tokens will be mined on day 251 (1,000,000 x 99.5%), 990,025 will be mined on day 252 (995,000 x 99.5%) and so on. The taper will stop at a daily mine of 25,000 TAP Tokens per day, eventually completely running out of TAP tokens after 3,224 days of mining.
Game Fairness
Iconbet Casino stopping point of the Roulette wheel is determined using a pseudo random number that indicates angular displacement. That number is generated by taking a Secure Hash Algorithm. (​sha3_256 hash​) of a seed, which is a concatenation of the string representation of the transaction hash, the block timestamp, and an optional user-provided 'lucky phrase.
Smart Contracts
There are five smart contracts that maintain the ICONbet platform.
The ​ TAP tokens contract​ ​ defines the total of 625,000,000 TAP tokens and tracks which wallets hold them
The ​ game contract​ holds the house treasury. The house treasury holds 250,000 ICX. It accepts bets then pays out winnings or retains the placed bets. Regardless of whether the player wins or loses, this contract also sends a record of the bet amounts to the rewards distribution contract. The game contract also checks for an excess amount in the house treasury on a daily basis, and if there is an excess, the contract transfers it to the dividends distribution contract.
The ​ rewards distribution contract​ holds the 500,000,000 TAP tokens that will be distributed to the players. When this contract receives a signal from the game contract that a day has passed, it distributes TAP tokens to the wallets that have placed a bet during the previous day.
Team
The ICONbet team is globally distributed. Given the ever-changing and uncertain regulatory environment for blockchain-based games, tokens, and DAOs, the team has decided to remain anonymous. All smart contract code will be made open source to ensure the legitimacy and transparency of the project.