In this article, we will explore what Linda Ikeji Blog is, how it works, how to visit the site, and discuss the pros and cons of this popular online portal for Nigerian news.
As we live in an increasingly digitalized society, keeping up with current news and events is of utmost importance. Finding accurate and up-to-date information online can be dauntingly difficult; one platform that stands out is Linda Ikeji Blog.
What is Linda Ikeji Blog?
Linda Ikeji Blog is an esteemed online platform known for providing comprehensive coverage of news, entertainment, lifestyle and trending stories in Nigeria. Established by famed Nigerian blogger Linda Ikeji in 2005, this blog has since become the go-to source for millions of readers seeking reliable and engaging news content.
Who Is Linda Ikeji?
Linda Ikeji is an influential Nigerian entrepreneur, blogger and media personality. Born September 19, 1980 in Nkwerre in Imo State of Nigeria, Linda first rose to fame thanks to the Linda Ikeji Blog which quickly become a major online platform in Nigeria.
Linda Ikeji initially pursued a career as a model, writer, and aspiring journalist; however, her desire for sharing information and expressing herself led her to launch her own blog in 2006. Beginning by covering gossip and entertainment news articles only initially, Linda's blog quickly expanded its coverage into politics, lifestyle, fashion, and current affairs topics as well.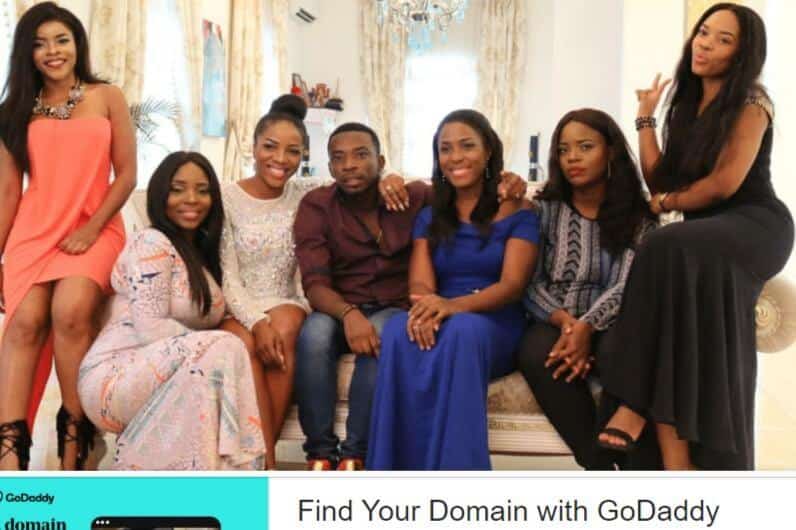 Linda Ikeji has earned the respect of readers with her engaging posts and news updates that break exclusive stories, drawing large and loyal followings of readers to her blog. With regular updates delivering compelling material to keep her followers entertained and intrigued, Linda Ikeji's site has established itself as one of Nigeria's premier news blogs.
Linda Ikeji has also explored various entrepreneurial ventures outside her blogging career. She has invested in media-related businesses such as Linda Ikeji TV – an online streaming platform offering diverse content – as well as established Linda Ikeji Social, an interactive social networking platform designed to bring individuals closer together and promote engagement.
Linda Ikeji also recently unveiled the Linda Ikeji Store online store which provides fashion and beauty products.
Linda Ikeji's achievements and influence have earned her widespread acclaim within both Nigerian and African media industries. Forbes Africa honored her contributions with their "30 Under 30" list while she received the African Achievers' Award.
Linda Ikeji also actively engages in philanthropy initiatives, supporting various charitable causes throughout Nigeria.
Linda Ikeji's dedication, entrepreneurial spirit and success in blogging and media have served as an uplifting example for aspiring bloggers and entrepreneurs in Nigeria and elsewhere. Her journey serves as proof of how passionate individuals can use digital platforms to make an impactful statement about what's possible through following their dreams.
How does Linda Ikeji Blog work?
Linda Ikeji features an intuitive user interface, making it simple for visitors to navigate and access the information they are seeking. Covering topics spanning politics, sports, business, and fashion – its team of dedicated professionals works tirelessly to curate stories that will interest readers most of all.
How to visit Linda Ikeji Blog
Linda Ikeji Blogging can be easily reached with just one device that has Internet connectivity, following these simple steps to gain entry:
Open your preferred web browser on your device.
Type in the URL: www.lindaikejisblog.com.
Press Enter, and you will be directed to the Linda Ikeji Blog homepage.
Browse through the various categories and articles to explore the latest news and updates.
Linda Ikeji Blog Features
Linda Ikeji provides comprehensive coverage of news from various domains, such as politics, current affairs, business, sports and technology. Readers have access to an abundance of stories covering Nigeria's latest happenings while being well informed by this platform's team of professionals dedicated to curating accurate yet timely articles that meet diverse interests among readers.
Entertainment and Lifestyle Content:
Linda Ikeji also excels at offering entertaining lifestyle content, such as articles about Nigerian celebrities, fashion trends, beauty tips, travel destinations, or other lifestyle issues. Readers can indulge in interviews with these stars, fashion trend reports and features on them; fashion tips; beauty advice from professionals as well as travel experiences make the blog attractive for individuals seeking both informative and enjoyable content.
Linda Ikeji is widely known for breaking exclusive scoops and publishing trending stories that draw the interest of its readers. With access to an expansive network of sources and an eye for current affairs, Linda Ikeji Blog often leads the pack in providing ground-breaking news stories and juicy gossip – making Linda Ikeji Blog one of the go-to sources for exciting content that readers want access to! This quality sets Linda Ikeji Blog apart as a reliable source.
Engaging Content Format:
One of Linda Ikeji standout features is its engaging and accessible approach to presenting its content. Using well-written articles, vibrant images and attention-grabbing headlines to capture reader's interest; organized into categories and subcategories to make content discovery simple for users – it makes finding answers fast!
User Interaction and Comments Section:
Linda Ikeji Blog encourages user interaction and engagement via its comments section, giving readers a platform to voice their thoughts, opinions, and reactions on articles published. Readers have the chance to express themselves freely – creating an intimate sense of community among readers who interact on this platform by participating in discussions related to various topics or sharing perspectives about various matters.
Is Linda Ikeji Blog Secure To Visit
Linda Ikeji can generally be considered safe to visit. The website takes steps to protect and secure its visitors' safety; however, it is wise to follow standard internet safety practices when accessing any website.
Here are a few reasons why Linda Ikeji Blog is considered secure:
Reputation: Linda Ikeji Blog has become an established part of Nigerian online community for several years now, earning its position as a reliable source of news and entertainment among readers. It boasts an established reader base.
HTTPS Protocol: When visiting Linda Ikeji Blog, you'll discover that its website employs HTTPS (Hypertext Transfer Protocol Secure) for secure communication between your device and Linda Ikeji Blog, decreasing risk of interception or unauthorised access of data transmitted between your device and Linda Ikeji Blog. This ensures your personal information remains safe from interception or abuse by hackers or prying eyes.
Trustworthy Content: The blog's team of professionals works diligently to produce accurate and trustworthy news content, helping readers make more informed decisions.
Pros & Cons Of Linda Ikeji Blog
Pros of Linda Ikeji Blog
Linda Ikeji Blog provides comprehensive coverage, providing readers with access to an array of news content. In addition, this blog is regularly updated, keeping its audience apprised of current events.
Engaging Content: Linda Ikeji Blog's engaging articles keep readers entertained while remaining engaged.
User-Friendly Interface: Linda Ikeji Blog offers an intuitive user experience that's accessible for readers of all ages and technological expertise levels.
Cons of Linda Ikeji Blog
Ads: Like other online platforms, Linda Ikeji Blog features advertisements that may hinder user experiences when reading it.
Limited international coverage: While Linda Ikeji Blog can provide reliable Nigerian news updates, its coverage may be somewhat limited when compared to similar outlets worldwide.
Conclusion
Linda Ikeji Blog has become the go-to online portal for Nigerian news, providing comprehensive coverage, timely updates and engaging content. Boasting an intuitive user-friendly interface and team of professionals at its back, Linda Ikeji Blog makes an excellent way for Nigerians to stay abreast of current events in Nigeria.
Although Linda Ikeji may contain advertisements or limited international coverage; nevertheless it remains popular among millions of Nigerians searching for reliable news updates. Visit Linda Ikeji Blog today to experience its wealth of news and entertainment!