What is MarketingBlocks AI?
MarketingBlocks is a cloud-based software that helps team members create marketing assets such as landing pages, marketing copy, promo videos, ads, graphics, email swipes, voiceovers, blog posts, art & more. It helps in the creation of ads for Facebook, Google & LinkedIn. Users can create marketing copy for blogs, sales pages, websites, eCommerce stores, and company profiles. Marketers can manage their branding kits, and graphics in all sizes like banners, social media graphics, logos, and print graphics including letterheads, Business Cards, and Invoices.
Key Points
| Key | Point |
| --- | --- |
| Product Name | MarketingBlocks |
| Product Type | AI Marketing Assistant |
| Free Trail | Yes Available Basic Version |
| Price Start From | 57 $Per Month |
| Deployment | SaaS/Web/Cloud Mobile – Android Mobile – iOS |
| Offline/Online Support | Online |
| Customer Type | Large Enterprises ,Medium Business ,Small Business |
| Official Website | Click Here To Visit |
MarketingBlocks Video Transcription Pricing
Now it's time to talk about company plans and pricing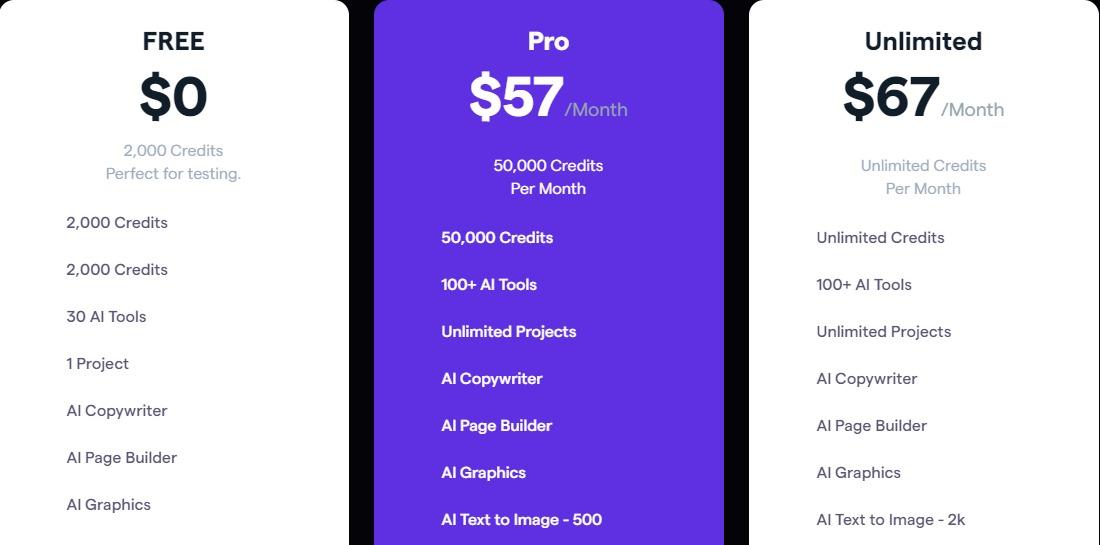 How to Sign Up & Use MarketingBlocks?
To sign up for MarketingBlocks, you can visit their website and click on the "Sign Up" or "Get Started" button. You will then be prompted to create an account by providing your name, email address, and other information as required.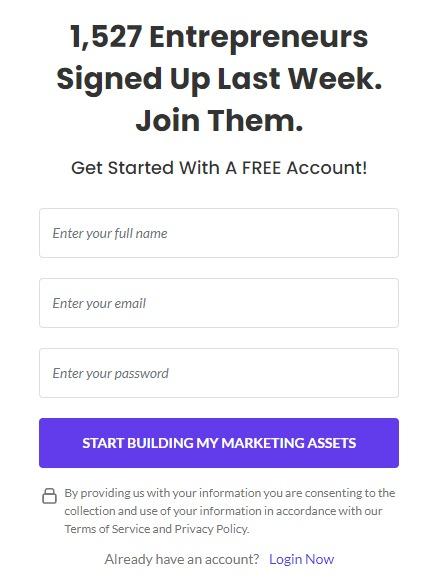 Once you have signed up, you can start using MarketingBlocks by following the onboarding process, which typically involves connecting your marketing channels, such as social media, email marketing, and advertising accounts, to the platform. MarketingBlocks then uses AI to analyze your data and provide insights and recommendations for optimizing your marketing campaigns.
To use MarketingBlocks effectively, it is essential to have a clear understanding of your marketing goals and target audience. You should also be prepared to invest time and resources in setting up and managing your marketing campaigns within the platform. Additionally, it may be helpful to take advantage of any training or support resources offered by MarketingBlocks to get the most out of the platform's AI capabilities.
MarketingBlocks Tool Key Features
Get All Your Marketing Assets Done In Minutes By AI.
Whatever the business niche & requirement, Ethan creates marketing assets to fit the bill. AI generates high-level human-like marketing assets (copy, design, video, graphics, etc) …so similar to the work of expert marketers that it is impossible to tell the difference.
Copy & content
A.I. Writes 100% Original & High Converting Marketing Copy In 100+ Languages for Social Media Ads, Blogs, Website, Ecom Stores, Sales Pages, Video, Quora, SEO, Company Profiles & More without writing a single word yourself.
Landing Pages
The AI builds high-converting pages for you with original content written specifically for your business. Use the drag and drop page builder to develop multiple ideas, move around some blocks and watch in awe as the AI brings your concept to life section by section.
Banners & Ads
AI creates stunning, professional, and highly converting designs for your business. It writes the script for you, searches for relevant media, and combines everything to BULK create gorgeous designs that bring traffic, leads, and sales.
Promo videos
AI creates professional videos to engage your audience and turn them into high-paying customers. AI writes the script for you, searches for relevant media, and combines everything to create professional videos to promote your business.
Branding Kit
AI will create anything & everything you need to define your brand identity – professional logo, business cards, mission & vision statements, slogan, taglines, value proposition, and many more in less than 60 seconds
Voiceovers
AI writes a powerful script and turns it into audio using one of our human-like voiceovers to help sell your business. Choose from a wide section of 30 high-quality male and female AI voices.
Long form writer
AI Writer Writes Full Blog, Books, Business Plans, VSL Scripts, Courses & More In Minutes.
‍Generate just the content you need in bits without brainstorming, writing, or even editing. Find the angle that suits you the best & even re-write the same content in unimaginable ways.
AI Content Briefs
Let AI help you outline & write the perfect article that will rank on search engines & bring you FREE traffic. Use the top results for any target search query to curate SEO-optimized briefs in minutes.
Pull in any related forum questions from Reddit, Quora, and People Also Asked boxes  to generate additional questions your readers may have.
Image Eraser
AI Erases any unwanted object, defect, people, watermark or text from your pictures in seconds. Just upload any image, use the brush to paint any object you want remove and boom AI cleans it in 1 click.
Background Removal
Say goodbye to all your photoshop struggles… this AI can automatically remove the background of an image perfectly within seconds. All this while still maintaining the excellent quality of your base image. Amazing right?!
MarketingBlocks Alternative
The Genesys Cloud CX
The Genesys Cloud CX platform is trusted by thousands of small, medium and large enterprises and recognized across the globe as an industry-leading cloud call center software and customer experience (CX) platform. No matter where the customer conversation starts or ends, Genesys Cloud CX transforms your customer experience. It connects insights across teams, tools and interactions so you have the data to address customers problems with ease. Meet your customers anywhere, anytime, on any channel, with a suite of digital channels.
IBM Watson Assistant
IBM Watson Assistant is a virtual assistant platform that uses artificial intelligence (AI) techniques, such as natural language understanding and machine learning, to automate interactions with customers helping them resolve issues via virtual agents/chat bots across digital and voice channels.
Conversica
Conversica provides a cloud-based artificial intelligence platform to better convert inbound leads. Through natural, two-way email conversations, the company's automated sales assistant automatically engages, qualifies and follows up with leads to convert them into sales opportunities, freeing up salespeople to focus on closing more business.
Support
For additional support, you can open a ticket by simply filling the form below or sending an e-mail to support@marketingblocks.ai. They will respond to you within 24 working hours.