Nexa Coin: In this article, we cover a detailed review of Nexa. How does Nexa Coin work & Are important features?
About Nexa Coin
Nexa Coin is a proof-of-work, UTXO Layer-1 Blockchain, with native tokens and smart contracts, that has the ability to scale for global P2P usage. By utilizing hardware to scale, Nexa removes two of the most important bottlenecks for scalability: Signatures and UTXO lookups.
Nexa employs technologies such as: Graphene, which reduces traffic overhead by reducing block overhead making block distribution more efficient. Xthinner, a new block propagation protocol that leverages the benefits of lexicographic transaction ordering (LTOR) to compress blocks by 99.6 percent. 0-conf, a permission-less technology to allow for instant transactions which don't require confirmations.
Nexa Coin Point Table
| Coin Basic | Information |
| --- | --- |
| Coin Name | Nexa Coin |
| Short Name | NEXA  |
| Circulating Supply | 2,251,290,000,000 NEXA |
| Max Supply | 21,000,000,000,000 |
| Support | 24/7 |
| Official Project Website | Click Here To Visit Project Website |
NEXA Price Live Data
Why Nexa Coin Matters
Global Capacity
Thanks to Nexa's unique PoW algorithm, Nexa will scale to over 10 billion transactions per day. That's enough capacity for the whole planet. No high fees and no waiting around for your transaction to be secured. This is thanks to new technology to remove the bottlenecks of bandwidth, storage and computation speed of nodes.
Native Tokens
Tokens are a market-validated use case for cryptocurrency which will bring significant amounts of value and network effects to Nexa. This is why Nexa offers token functionality natively without any need for special smart-contracts or token standards like ERC-20. But if you need the full power of smart-contracts for your token, you have that too.
Native NFTs
NFTs can be created much like fungible tokens on Nexa. These can be used for endless exciting functions including: digital artwork, asset ownership, tickets, in-game items, certificates or all sorts of yet to be discovered use cases. All the same incredible functionality open to tokens is also available to NFTs, meaning the sky's the limit.
Wise-contracts
Nexa Coin uses an ultra-scalable smart-contract system which enables practically everything possible on an EVM chain without the major scaling bottlenecks suffered by turing-complete networks. We call these 'wise-contracts' because not only are they smart, but also wise in how network resources are used.
PoW-Scaling
Nexa's Proof-of-Work algorithm uses the enormous scaling power of mining incentives to bring new hardware into existence. It incentivizes the creation of hardware that nodes will make use of to accelerate transaction validation to a speed not seen on any other blockchain.
Nexa Coin Instant Transactions
Transactions are instantly sent across the network, thanks to the miner rules of the network this is enough security for certain transactions. Soon a new technology will be brought to Nexa that enables instant, trustless transactions of any amount. Anyone will be able to choose to have their payments credited instantly.
Who is Building Nexa Coin?
Nexa has been built and continues to be maintained and upgraded by Bitcoin Unlimited, a 7 year old organisation and team of crypto OGs who have a combined experience of over 70 years building in crypto. Bitcoin Unlimited's software has been the backbone of Bitcoin (BTC) and then Bitcoin Cash (BCH), enabling billions of dollars in mining and economic infrastructure to operate successfully for years.
Bitcoin Unlimited has now driven all of this extensive knowledge and experience into Nexa to enable many industry-leading innovations
Nexa is a decentralized project of course, which means anyone can get involved and build the products, tools and services they feel are important.
Global Capacity
They must provide enough capacity for every person on the planet to provide true, revolutionary value. This is why scaling plays a pivotal role in Nexa's strategy.
Native Tokens
Tokens on Nexa get the 1st class treatment. Creating and managing tokens is done just like sending NEX without any need for special smart-contracts. Your new project can create a token on Nexa with 1 click. Tokens also get full access to the smart-contract capabilities of Nexa.
Native NFTs
Creating NFTs of all types is just as easy as creating other token types on Nexa. Sending and receiving tokens is just as simple as with NEX coins. These can be used All of this can be done for much less than a cent.
PoW-Scaling
Nexa uses an extremely unique PoW algorithm that incentivises the market to produce commodity hardware that accelerates node processing power, just like it has produced commodity mining hardware like FPGAs and ASICs.
This will take Nexa's capacity to 100,000TPS and over, providing enough capacity for every person on the planet to have direct access to financial sovereignty.
Nexa Coin The B.U. Team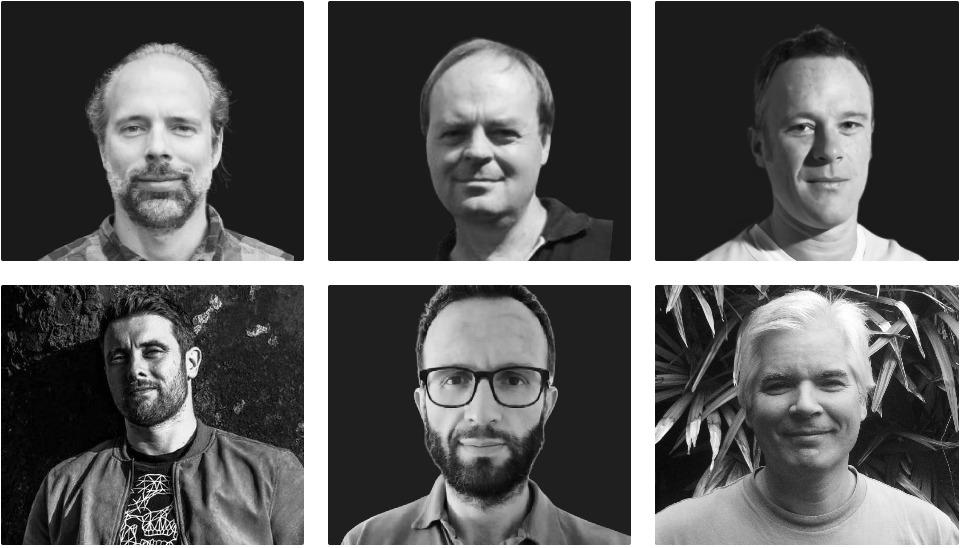 Conclusion
In conclusion, Nexa Coin offers a viable response to the persistent scalability issues existing blockchain networks have encountered. Nexa combines native tokens and smart contracts as a proof-of-work, UTXO Layer-1 Blockchain to produce a flexible and reliable platform. One of its main advantages is that it can scale for widespread peer-to-peer use.
By successfully tackling the two major scalability constraints of UTXO lookups and signatures, Nexa Coin stands apart from the competition. The network radically improves overall scalability by streamlining the process of doing UTXO lookups and performing signature verification by leveraging hardware to scale.
Nexa Coin FAQ
What is Nexa Coin?
Nexa Coin is a blockchain network that operates on a proof-of-work, UTXO (Unspent Transaction Output) Layer-1 architecture. It supports native tokens and smart contracts, and its primary focus is to provide scalability for global peer-to-peer (P2P) usage.
How does Nexa Coin address scalability?
Nexa Coin tackles scalability by leveraging hardware to overcome two significant bottlenecks: signatures and UTXO lookups. By optimizing these processes through hardware utilization, the network enhances its capacity to handle larger transaction volumes, resulting in improved scalability.
What are signatures and UTXO lookups, and why are they bottlenecks?
Signatures are cryptographic proofs that validate the authenticity and integrity of transactions. UTXO lookups involve checking the history of transaction outputs to verify their validity. Both these operations require computational resources and can become bottlenecks as the number of transactions increases.
How does Nexa Coin utilize hardware to scale?
Nexa Coin employs hardware to streamline signature verification and UTXO lookup processes. By optimizing these operations, the network reduces the computational burden on individual nodes, allowing for faster transaction processing and improved scalability.
Is Nexa Coin open for public participation?
Yes, Nexa Coin is designed to be an open and decentralized network. It allows individuals and entities to participate as nodes in the network, contribute to transaction validation, and engage in the consensus mechanism through proof-of-work mining.