Punchy Token : In this article, we cover a detailed review of Punchy Token. How does Punchy Token work & Are important features?
About Punchy Token
Punchy Token is an innovative web 3.0 platform that has been built on Fantom to provide creators with a direct path to monetizing their content. What sets Punchword apart from other content monetization platforms is its unique design as a DAO (decentralized autonomous organization). This means that users and creators have a say in how the platform is run and how content is monetized.
The platform operates using its own native token, known as the Punchy Token, which can be used for a variety of purposes within the Punchword ecosystem. With its cutting-edge technology and community-focused approach, Punchword is poised to revolutionize the way that creators monetize their content online.
Punchy Token Point Table
Join the Upcoming Social Media Disruption with the Punchword ICO
Enter the new Creator Economy
Punchword is the web 3.0 platform, built on Fantom, that allows creators to directly monetize their content. Punchword is designed as a DAO where users and creators decide. Its token is the Punchy Token.
A High Potential Token
Punchword is launched as the first real DAO social media platform, giving the power back to creators, in the web 3.0 philosophy. Creators do not wait to be paid by the platform, but generate revenues and pay fees to the platform. They decide for rules and for the next features to be launched thanks to Punchy Token. Even small creators manage to be part of advertising campaigns.
NFT Marketplace
Punchword allows creators to easily convert their Punchwords (combination of picture and punchline) and posts into NFTs and put them for sale.
Product Placement Reinvented
Punchword allows creators to launch viral campaigns with brands and advertisers and to involve many small creators.
Punchy Token
The Punchy Token is Punchword's governance and transaction token. It has the ambition to become the currency of the Creator Economy. It will allow :
Content Monetization
Punchy Token allows creators to monetize their creation via NFTs sales
Viral Campaigns
Brands and advertisers can launch viral campaigns with hundreds of creators
Governance
Punchy holders will be able to vote for the platform rules and next features
Staking
Staking and liquidity farming will provide High Yield rewards for Punchy tokens holders.
Crowdsale and Token Distribution
The total supply of Punchy Tokens will be of 5.000.000.000 (five billions) . We present hereafter the global allocation of those tokens.
The Punchword Team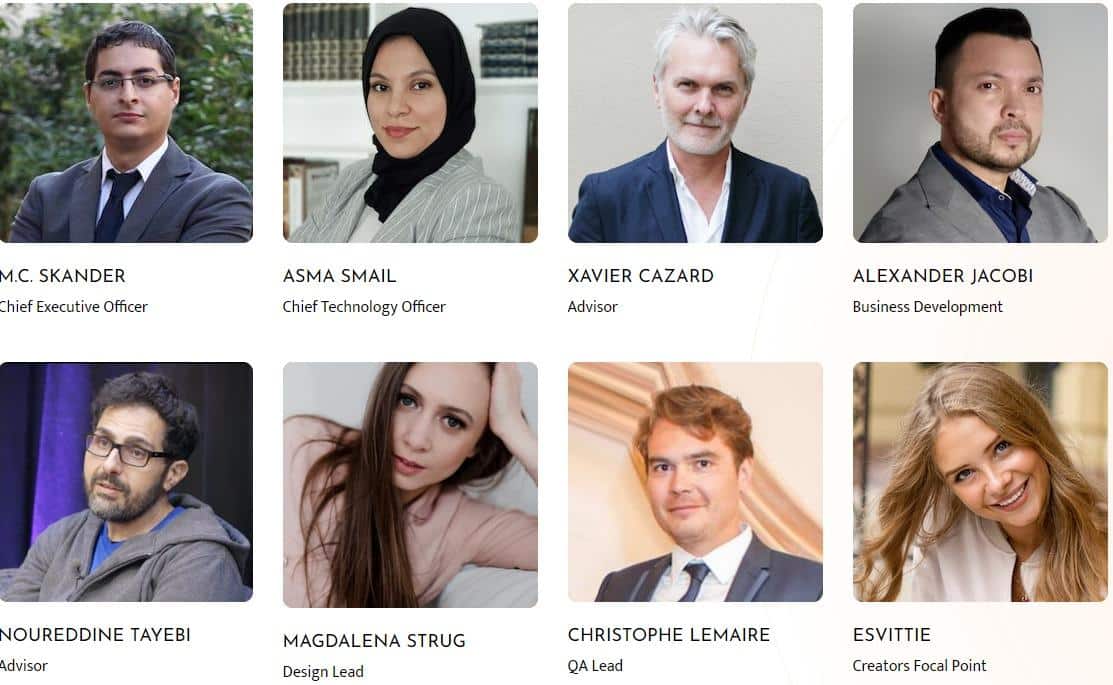 Conclusion
In conclusion, Punchword represents a fascinating new development in the history of platforms for web 3.0. Punchword gives creators the freedom to take ownership of their work and monetize it directly by utilising the potential of blockchain technology and a community-driven strategy.
Punchword is a fully decentralised and democratic platform because, as a DAO, it gives its users and creators the ability to influence the platform and how it functions.
Users and artists can easily transact within the ecosystem and take advantage of a safe and open payment system thanks to the Punchy Token serving as the platform's native currency.
Punchword is well-positioned to emerge as a top platform for content monetization and distribution as the world continues to move towards decentralised and community-driven platforms.
FAQ
What is Punchword?
Punchword is a web 3.0 platform built on Fantom that allows creators to directly monetize their content. It operates as a DAO, which means that users and creators can have a say in how the platform operates.
How does Punchword work?
Punchword works by allowing creators to upload their content and monetize it directly through the platform. Users can then interact with the content and pay for access using the Punchy Token.
What is a DAO?
A DAO (decentralized autonomous organization) is a type of organization that is run using smart contracts on a blockchain. It allows for a more decentralized and democratic decision-making process, where users and creators can have a say in how the platform is run.
What is the Punchy Token?
The Punchy Token is the native currency of the Punchword platform. It is used for transactions within the platform, such as paying for access to content or tipping creators.
Is Punchword secure?
Yes, Punchword is built on Fantom, a secure blockchain platform. It also uses smart contracts to ensure that transactions are secure and transparent.