2018 was the beginning of a bear market, and most cryptocurrencies fell by about 80% to 90% during the year. This resulted in a loss of more than $700 billion in total market capitalization. However, the supply of SGD in 2018 has increased by about $5 billion.
According to Diar's latest research, as of the beginning of this year, the supply of newly released coins and tokens increased by about $5 billion in 2018.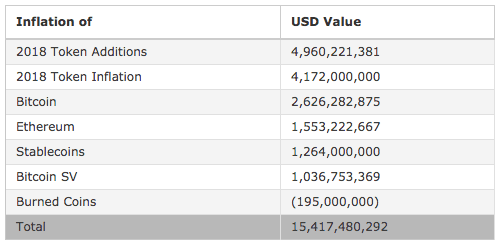 These newly released coins, as well as new tokens that began to be used earlier this year, have driven the growth of the global cryptocurrency market by more than 12%. The current market value of the market is "almost 10 times that of the beginning of 2017".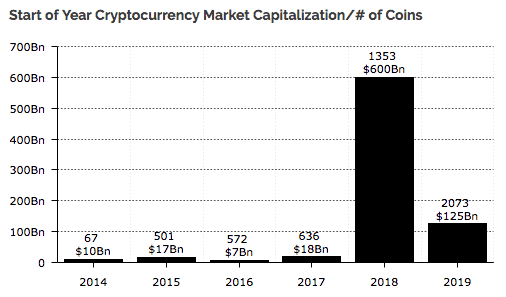 According to Diar's report, compared to the beginning of 2018, at the beginning of the new year, inflation of new tokens and cryptocurrencies brought in an additional value equivalent to $15 billion.
Much of this share comes from Bitcoin (BTC), Ethereum (ETH) and the new forked Bitcoin SV (BSV). In addition, the stable currency has also driven the market. In early 2019, the cryptocurrency supply linked to the US dollar increased by $1.2 billion.
"At current prices, the supply of existing cryptocurrencies has increased by nearly $4.2 billion."
In the past year, more than 700 cryptocurrencies have been added to the market, an increase of 50%. In addition, overall, the cryptocurrency supply on the market increased by an average of 35%.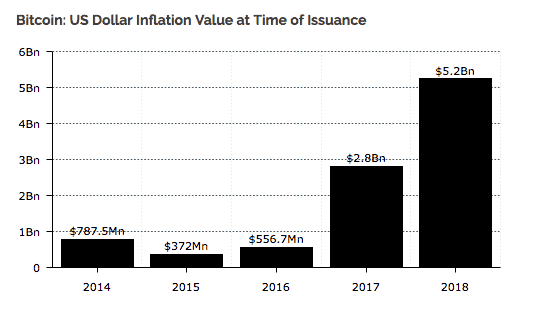 "What stands out in the bursting of the bubble is that during the bear market, cryptocurrency traders injected $5 billion into new tokens – in fact, in an overcrowded, decentralized, hopeful place, these coins are just extra The noise."
However, it is urgent that the market value of new market supply in 2018 is almost equal to the valuation of the entire market in early 2017. But so far, there has not been a successful application other than those for value transfer.
The report concludes that:
"Even so, cryptocurrencies have the problem of scalability that is underdeveloped, and there is still a need to solve the cumbersome user experience."