About Vault Hill City
Vault Hill City vision is to revolutionise extended reality so that it enhances the human experience. They want to transform how people engage with XR. Instead of making us feel less human and less connected, XR technology can be used to make us feel more human, more in tune with our emotions, and ultimately more alive.
The mission is to create a constructive metaverse that focuses on the basic human instincts which allow for users, content creators and developers to explore their unrestricted creative freedom whilst monetising their creation in a secure ecosystem.
Overview
| Basic | Details |
| --- | --- |
| Project Name | Vault Hill City |
| Type | Metaverse |
| Country | United Kingdom |
| Project industry | Gaming & VR |
| Official Website Url | Click Here To Visit |
| | |
How to start playing Vault Hill City?
The Vault Hill City game runs on the blockchain, so that we will need a crypto wallet like Metamask. Next, on the game website, click "Connect" and connect through any of the proposed wallets:
Registration is completed, but the game can not be played yet. However, you can start interacting with the NFT market and DeFi platform immediately!
Project Team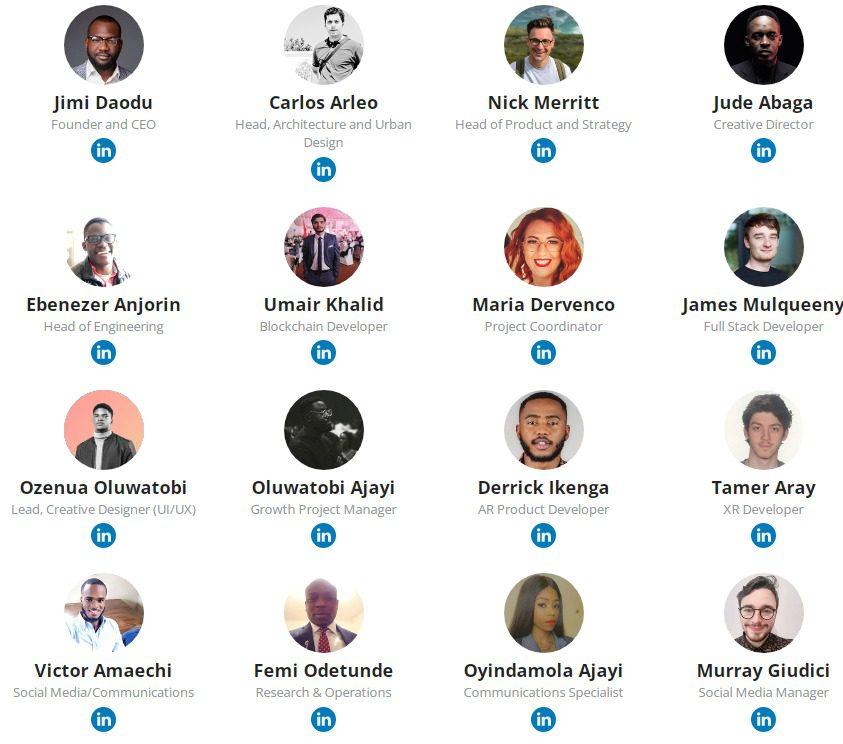 The values we live by
At Vault Hill, they are intentional and committed to our values to bring out the best in people.
Experience
They are passionate about enhancing the human experience through our products and services
Creativity
Bringing the best creative solutions to problems, thinking outside the box at all times
Transparency
Building and placing trust are at the centre of our relationships with our employees, investors and community
How Vault Hill City Works?
In Vault Hill City, users can explore the virtual world, build edifices, play games, and interact with other users. Vault Hill City will have the 1st virtual world with urban planning and development benefits to ensure users build on their lands respectfully.
Explore VR at Vault Hill City
Bring your imagination to life with fully immersive VR simulations that showcase our humanity and enable to visualise creativity.
Explore AR at Vault Hill City
Project your creativity onto the real world with AR capabilities. The added functionality to create a URL to showcase this on any AR enabled smart phone is one that makes your products or services stand out during a sales pitch.
Features
The info center
This is the location of the interactive map hologram. There are seven districts, and each district has its own distinct color. Each color represents a crucial human instinct.
Teleport
With the teleport function, you can travel to the seven districts of VHC. Currently, you can only visit a sub-island. All the islands are V-shaped.
NFT galleries
There are three galleries. They build each on a different land type. They are Organic-, Minimal-, and Warehouse gallery. Among others, they host exclusive NFT drops. Their motto is that you not only get to own NFTs, but you also experience them.
Amrita Sethi's CrystalBYTEs meditation space.
This is an outstanding landmark. An oasis of calm with a relaxing atmosphere. You can join mindfulness sessions. See the picture below.
VHC Token use case
Means of exchange
Pay for NFTs, and services in the metaverse using the VHC token and get a discount
Reward token
Content creators will be rewarded in VHC tokens as they contribute to the development of the metaverse
Governance
VHC token holders get to decide on the policies and direction of the metaverse, such as, issues on modification of land sizes, and marketplace fees
Vault Hill Roadmap
1 Q1 2021
Project Inception
Project Definition
2 Q2 2021
Company Registered
Trademark filled
Q3 2021
Website complete
Whitepaper published
Smart contract developed and audited
The first round of funding
4 Q4 2021
Smart contract deployed on ETH mainet and bridged to Polygon
Technology Stack Build
Private Funding rounds Partnerships
5 Q1 2022
Token Generation Event
$VHC Staking implemented
VHC Marketplace development
Exchange Listings
Initial Land Offering — Presale
6 Q2 2022
VLAND Auction — Phase 1
Virtual Reality implemented in VHC — Beta version
Augmented Reality implemented in VHC — Beta version
7 Q4 2022
Launch — Full platform release
DAO implemented
Conclusion
Vault Hill just launched its first glimpse into their metaverse. Moreover, you can be part of the first and exclusive access to their metaverse. Discover and report and help to improve the experience. Explore their Vault Hill City. Enjoy the first human-centric metaverse. J Access. Join us for $99 per month now.
Video