About Vetter Skylabs Coin
Vetter Skylabs Coin Stakers of VSL get guaranteed allocations in exclusive projects launching off the Skylabs Launchpad, as well as royalties from shared revenue generated from the VSL buy-sell tax and both launchpads. Stakers receive 100% of the VSL buy tax and 33.33% of the sell tax, as well as 20% of revenue generated from both Launchpad and Vsale once the buy and sell tax are removed from DEX's to make way for mass marketing through CEX's.
Staking is non-custodial and controlled entirely by the staker. This means it is negotiated between the staker and smart contract with no possibility of interference from an individual or future governing team (see CertiK staking audit). No individual or group can restrict withdrawals or remove staked tokens for use in high-risk investment schemes, as is the risk with custodial staking models.
The tokenomics for VSL is deflationary. This means tokens cannot be minted and there is a burn mechanism decreasing supply over time. New tokens cannot be added to circulation to pay stokers or other contributors – a common practice that puts excessive selling pressure on many early-stage cryptocurrencies.
Vetter Skylabs Coin Point Table
Skylabs (VSL) Staking
Skylabs non-custodial staking offers members a low-entry point so anyone can participate while maintaining whale-friendly incentives to larger-cap investors. This allows for greater growth and will benefit all levels of participation. It is possible for this distribution to occur multiple times per 24-hour cycle, depending on daily volume and admin availability (holidays, etc).
Presale Allocation Shares
Skylabs gives VSL stakers guaranteed allocations in exclusive, top-tier projects launching off Skylabs Launchpad. This means eligible stakers are ensured an opportunity to participate in all qualifying Skylabs presale launches. To be eligible to participate in a presale you must stake a minimum of 100,000 VSL tokens and submit your BNB allocation before a given presale closes.
The more VSL you stake in proportion to the total amount staked by the community, the more BNB you can allocate in a given project, and the more tokens you receive when that project launches onto a DEX and/or CEX for the first time.
Royalty Shares
Instead of guaranteeing a set percentage yield to stakers, which would require either a high-risk custodial model where others are in control of your cryptocurrency and risk it with high-yield investment practices— or where yields are paid by minting more tokens, which dilutes token value VSL ties royalties to the buy-sell tax and launchpad revenues, providing a solution that compounds royalties over time without the risk of losing it.
VSL stakers receive royalties from the buy-sell tax, and then 20% of revenues generated at both launchpad (Skylabs and Vsale) once the buy-sell tax is removed. Royalties from revenue generated via the buy-sell tax is distributed on a 24-hour cycle. During each cycle 100% of the buy tax and 33.33% of the sell tax is collected and distributed to eligible stakers.
Why Choose Vetter Skylabs Coin?
Royalties from revenue generated via the 20% shared launchpad revenue is on a 1-month cycle (to allow time to calculate, administer and convert currencies via the buy-back program into VSL for distribution). During each cycle, the collected revenues get distributed to eligible stakers.
The amount of royalties received during a cycle depends on the amount of revenues generated via the buy-sell tax or the two launchpads, and the total amount of VSL you have staked in proportion to the total staked by the community.
Where Can You Buy Vetter Skylabs?
Tokens Can Be Purchased On Most Exchanges. One Choice To Trade Is On PancakeSwap (V2) As It Has The Highest VSL/WBNB. e Trading Volume, $8,947 As Of February 2021. Next is OKEx, With A Trading Volume Of $6,180,82. Other option To Trade Include VSL/WBNB And Huobi Global. Of Course, It Is Important To Note That Investing In Cryptocurrency Comes With A Risk, Just Like Any Other Investment Opportunity.
Market Screenshot

Skylabs Coin Supported Wallet
Several Browser And Mobile App Based Wallets Support Skylabs. Here Is Example Of Wallet Which Skylabs – Trust Wallet For Hardware Ledger Nano.
Team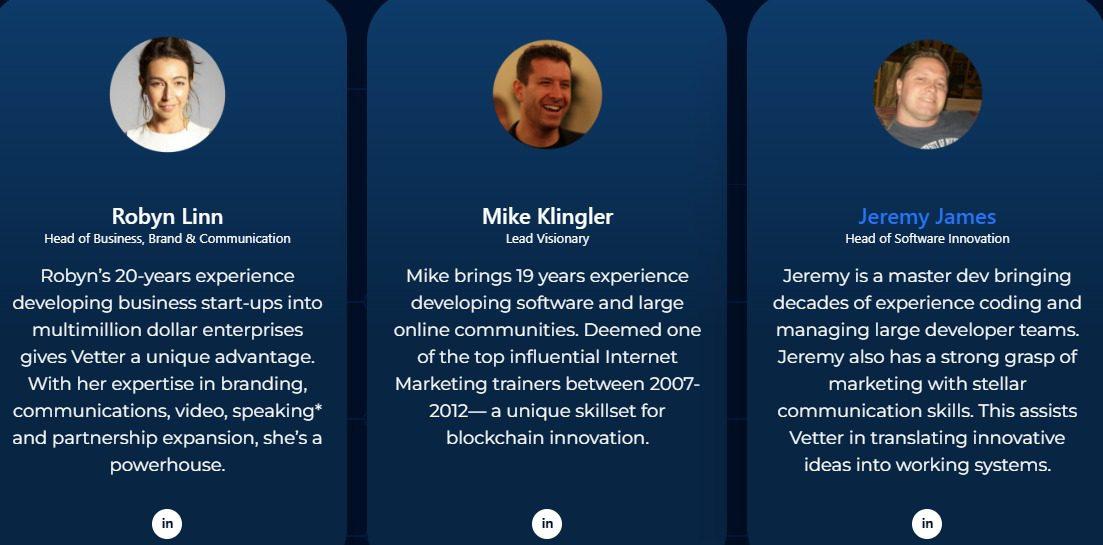 Roadmap

FAQ Of Skylabs
Where I Can Find Skylabs Whitepaper?
You Can Find Skylabs Whitepaper By Clicking Here.
Where I Can Buy/Sell Balancer Token?
You Can Buy or Sell Balancer Token On Some Popular Exchange For Example – PancakeSwap (V2).
What is Circulating Supply Of Balancer Token?
Circulating Supply Of Balancer Token Is 17.13B VSL.