About ZudgeZury Coin
ZudgeZury Coin is a ERC-20 Utility Token created for the Real Time Conflict Resolution Lifestyle Platform – ZudgeZury app, a premium product by Stanford Raffles Group, Inc. The ZudgeZury coin can be exchanged for credits and used on the ZudgeZury app to access digital products and services on the app.
The services are largely collaborative decision-making services, while the digital products are emoticons or graphics that can be used to reward users or decorate the user profile. The ZudgeZury coin can also be a reward that users redeem. Ultimately, the ZudgeZury coin allows for the owner to acquire services and interact with the community for an exhilarating experience.
The business model of ZudgeZury is to have multiple revenue sources from both retail and corporate, while also positioning the product as a hedonic tool for the community to help one another and obtain social recognition. At the same time, the second product, Cryptocurrency ZudgeZury Coin, is being developed and will be cross marketed, meaning that ZudgeZury Coin and the application will be promoted at the same time.
ZudgeZury Coin Point Table
Vision
ZudgeZury Coin growth projection is to obtain 1M downloads within a year and to grow the market share in the number of Daily Active Users (DAUs) by 50% yearly for the first 5 years. Your aim is to increase the time of app use per day such that ZudgeZury is indispensable. App use will be tracked longitudinally to measure growth.
The vision is to expand your app to complement and be integrated into existing apps, provide additional sources of income for users, be an integral part of corporate decision making and most important of all, redefine the daily lifestyle of any user in the world. Your app is applicable across all cultures and languages as it is built upon solid consumer behavior and psychological theories.
Design Thinking
Design thinking is required for any startup when making a strategy for a new product or service as it focuses on user-centered concepts combined with human-centered concepts. Founder Jin and ZudgeZury's cryptocurrency team considered the same before developing the coin. During the design thinking process, Jin and the team are focusing on society to instantly buy credits from coins in the ZudgeZury mobile app.
The ZudgeZury cryptocurrency concept starts from problem definition, idea creation, solution-focused strategies, modeling, prototyping, testing, and evaluation including iterative loops thereof. The core aim is to apply the creative technique for novel problem-solving techniques that are solution-oriented yet have a holistic approach.
Technical Engineering
ZudgeZury coin will be a coin on the blockchain network comprising security, scalability, and privacy aspects during the technical engineering phase:
Security: The team will focus on the design of the crypto-economic mechanisms to provide the level of security as needed (Token Security, Blockchain and Distributed Ledgers) through the Ethereum blockchain. Crypto economic approaches combine cryptography and economics to create robust decentralized P2P networks that thrive over time despite adversaries attempting to disrupt them.
Scalability: Each block will be validated and agreed upon by a consensus mechanism, ensuring that each transaction is true and correct. Each new block will connect to all the blocks before it in a cryptographic chain in such a way that it is nearly impossible to tamper with. This will ensure trust in transactions by making it irreversible.
Why Choose ZudgeZury Coin?
Ethereum Smart contract – It will be customized for the ZudgeZury Cryptocurrency.
Dedicated Exchange – A dedicated exchange will be developed and launched where users will be able to do the trading and sending or receiving coins.
Payment Gateway – A payment gateway will be integrated that will initially support USD to buy ZudgeZury Cryptocurrency.
Virtual Wallet – Users will be able to save ZudgeZury coins in supported virtual wallets.
ZudgeZury app – Initially, the coin will be supported by the ZudgeZury app.
Crytocurrency Exchange – ZudgeZury Cryptocurrency will be published on external or third-party exchange.
Unified Reward System – Users who hold ZudgeZury Cryptocurrency for more than six months will be incentivized accordingly with bonus airdrop of coins.
Where Can You Buy ZudgeZury Coin?
Tokens Can Be Purchased On Most Exchanges. One Choice To Trade Is On PancakeSwap (V2) As It Has The Highest FRA/WBNB. e Trading Volume, $8,947 As Of February 2021. Next is OKEx, With A Trading Volume Of $6,180,82. Other option To Trade Include FRA/WBNB And Huobi Global. Of Course, It Is Important To Note That Investing In Cryptocurrency Comes With A Risk, Just Like Any Other Investment Opportunity.
Market Screenshot

ZudgeZury Coin Supported Wallet
Several Browser And Mobile App Based Wallets Support ZudgeZury Coin. Here Is Example Of Wallet Which ZudgeZury Coin – Trust Wallet For Hardware Ledger Nano.
Team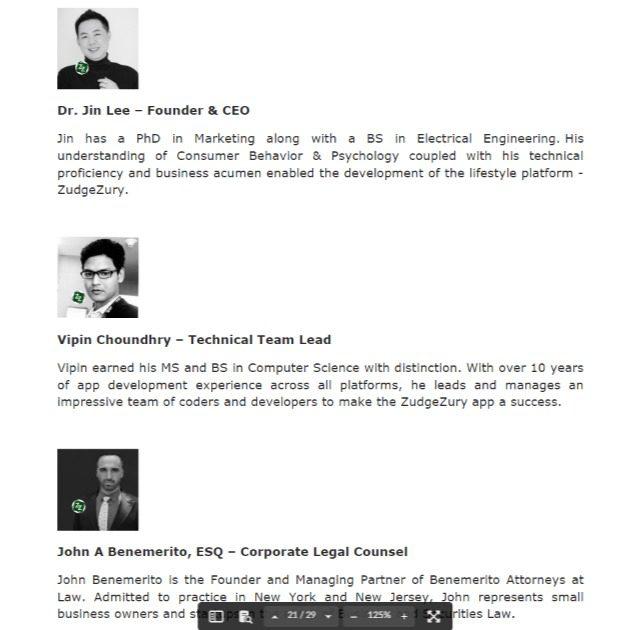 Roadmap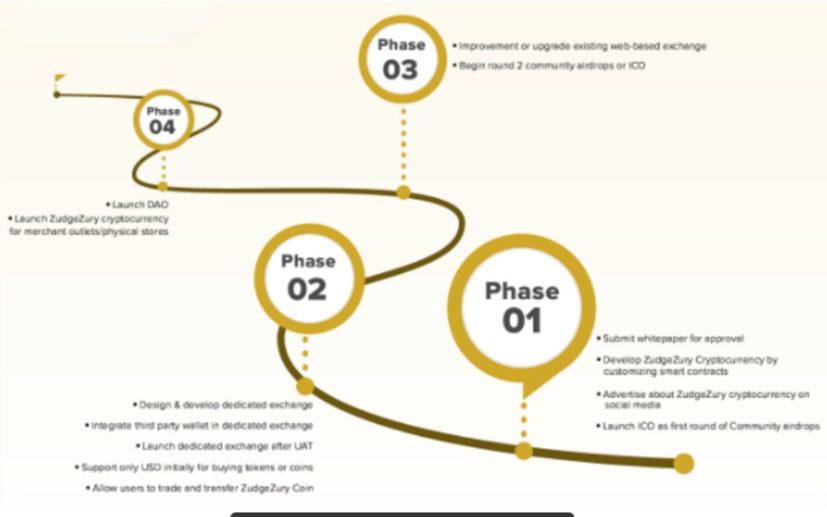 FAQ Of ZudgeZury Coin
Where I Can Find ZudgeZury Coin Whitepaper?
You Can Find ZudgeZury Coin Whitepaper By Clicking Here.
Where I Can Buy/Sell Balancer Token?
You Can Buy or Sell Balancer Token On Some Popular Exchange For Example – Bibox.
What is Circulating Supply Of Balancer Token?
Circulating Supply Of Balancer Token Is 50,000.00B ZZC.