Best AI Tools for Elevating Your Zoom and Google Meet experiences through AI tools designed to promote communication and collaboration. Artificial Intelligence tools available for this task include virtual background removal and replacement software that enables you to present yourself more professionally or humorously in various environments. AI-powered noise cancellation and voice enhancement tools help to minimize background noise during meetings while improving the clarity of your voice.
Transcription and real-time translation services enable effective global collaboration by turning spoken words into text formatted for reading purposes, then translating those textual documents into multiple languages. AI scheduling assistants can make setting up meetings easier and managing your calendar more effectively, enhancing virtual interactions more efficiently. Not only do these AI tools streamline video conferencing experiences but they can also boost productivity and engagement during virtual meetings.
Here is List Of Best AI Tools for Elevating Your Zoom and Google Meet
Krisp
Otter.ai
Reincubate Camo
Chorus.ai
Gong.io
Prezi Video
Zoom Virtual Backgrounds
Rev.ai
Zoom for Home
Kaptivo
Lumen5
Kaltura
Brainshark
Myro
Webex with Voicea
Canny AI
Dialpad
Tactiq
Braina Pro
DeepL
20 Best AI Tools for Elevating Your Zoom and Google Meet
1. Krisp
Krisp stands out as an AI tool capable of elevating Zoom and Google Meet meetings by eliminating background noise issues in virtual meetings. This innovative software uses AI-powered noise cancellation technology to block out noise that may disrupt meetings.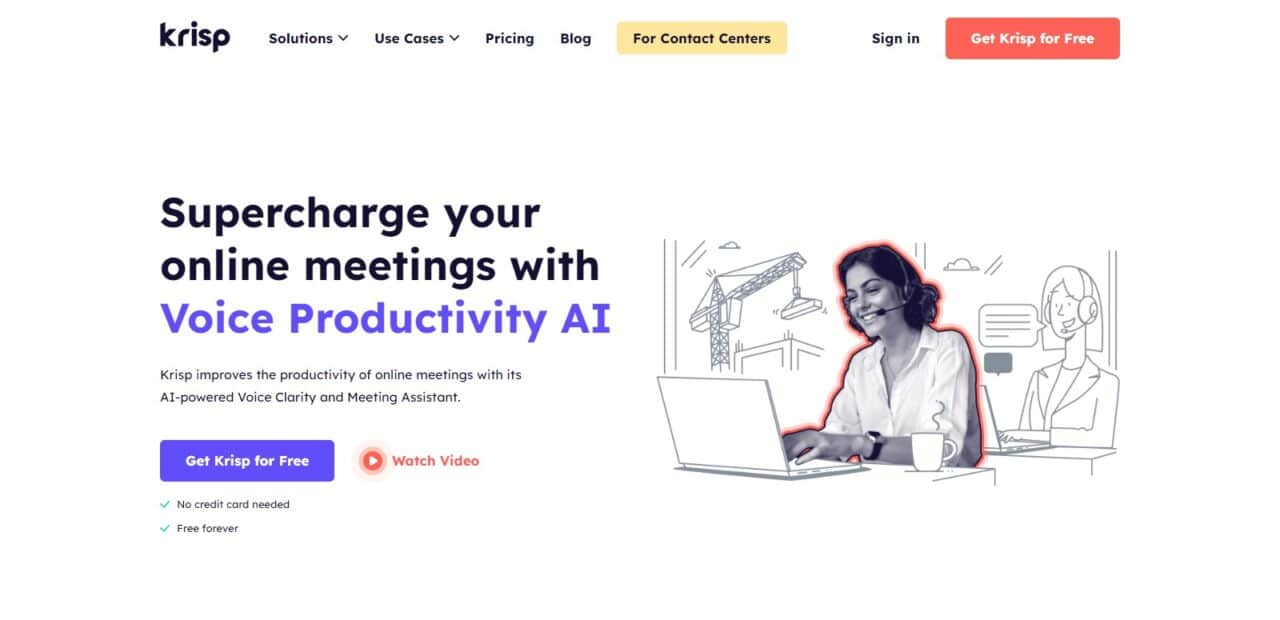 Krisp's noise cancellation technology ensures your voice remains clear during conversations despite unexpected disturbances; whether working from noisy environments, attending meetings on the move, or dealing with unexpected disturbances – Krisp improves audio quality significantly, furthering professionalism and effectiveness of virtual meetings while providing invaluable remote communication solutions.
2. Otter.ai (Best AI Tools for Elevating Your Zoom and Google Meet)
Otter.ai is a superior AI tool that enhances your Zoom and Google Meet experiences by offering real-time transcription and captioning services. This feature not only ensures your meetings are inclusive for individuals with hearing impairments but also makes the process of reviewing and referencing discussions during virtual meetings easier.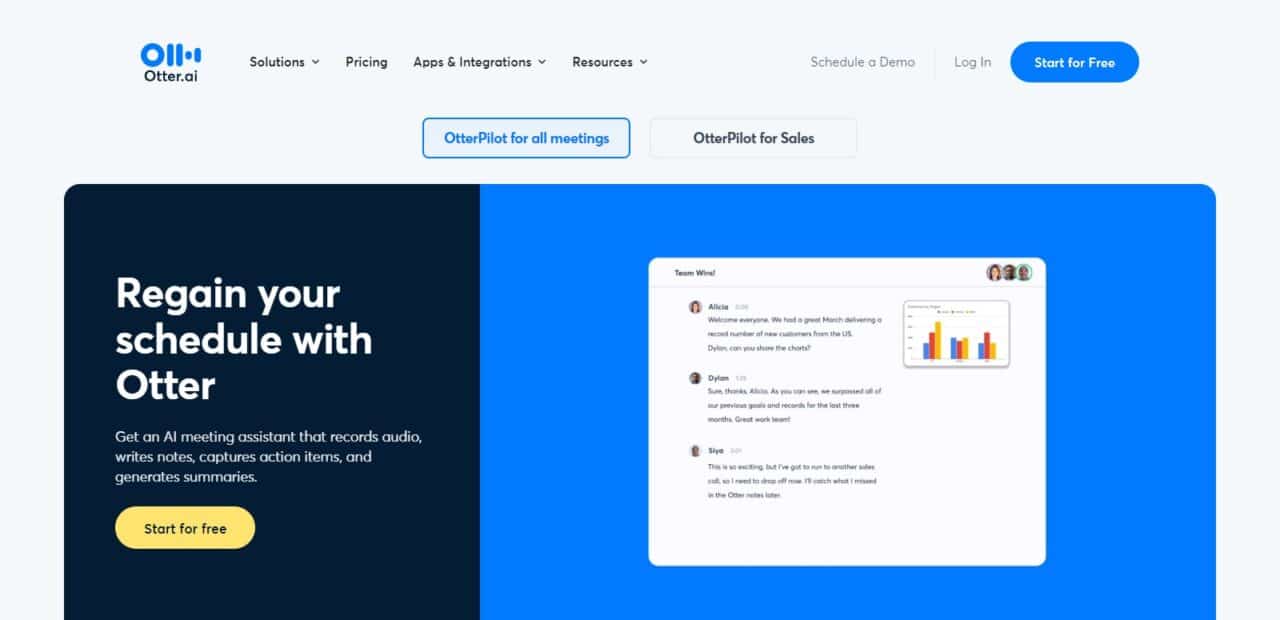 Otter.ai's accuracy and user-friendliness make it an efficient time-saver and productivity booster. Additionally, its AI-driven capabilities automatically identify speakers so it is easier to follow what was said during multi-participant meetings. With Otter.ai as your virtual meeting solution you can catch up on missed information or generate transcripts for future reference, significantly increasing efficiency and accessibility of virtual meetings.
3. Reincubate Camo
Reincubate Camo is an innovative artificial intelligence (AI) tool that will transform your Zoom and Google Meet experiences by turning your smartphone into a high-quality webcam. Camo's AI and advanced image processing techniques help your virtual meetings to deliver high-definition visuals that rival professional meetings. Sharper and brighter videos are particularly essential for those using their webcams for remote work, presentations, or virtual networking.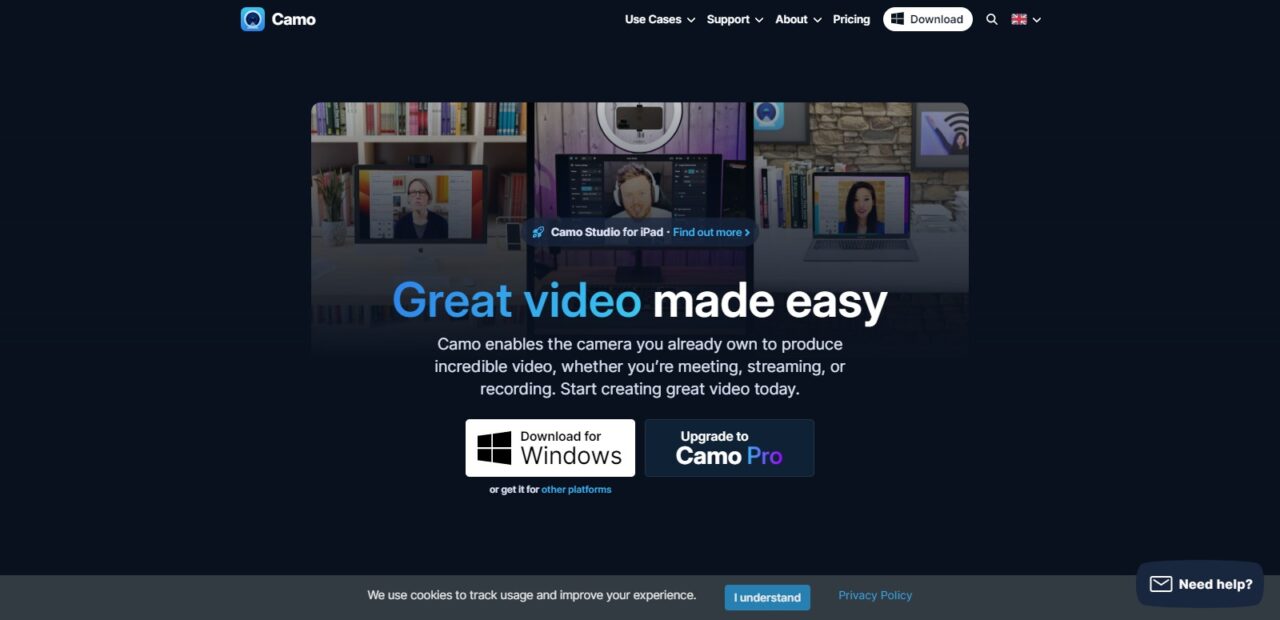 Camo's ability to leverage your smartphone camera's impressive camera capabilities, coupled with AI algorithms that enhance image quality, elevates the visual impact of meetings significantly, making it an essential tool for those seeking to increase online presence and leave an indelible mark on others.
4. Chorus.ai (Best AI Tools for Elevating Your Zoom and Google Meet)
Chorus.ai is an impressive AI tool that elevates your Zoom and Google Meet meetings by offering invaluable insights and analytics. This platform uses AI-driven conversation intelligence to analyze and transcribe your virtual meetings, providing valuable data on participant engagement, dialogue trends and key discussion points. Chorus.ai allows you to monitor the performance of your meetings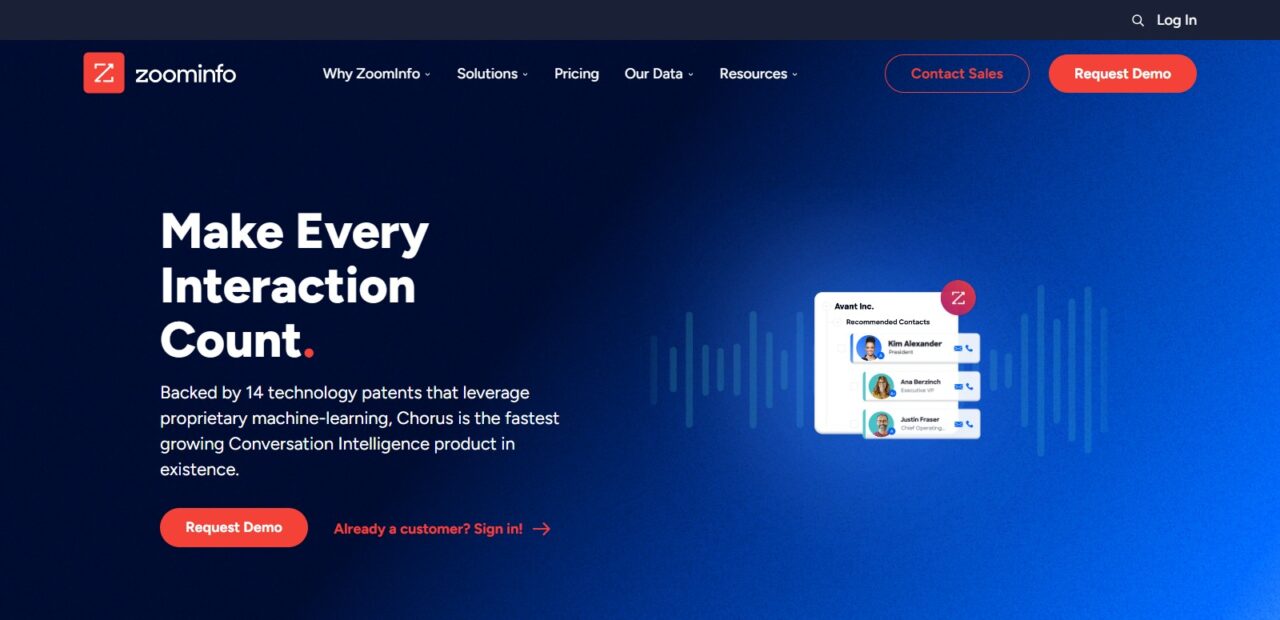 Identify areas for improvement and gather vital feedback that will enable you to hone both communication and sales strategies. This tool not only streamlines post-meeting analysis but also offers real-time coaching and recommendations during meetings themselves – an indispensable resource for sales teams, managers, or anyone seeking to maximize virtual interactions' effectiveness.
5. Gong.io
Gong.io is an exceptional AI tool that can transform your Zoom and Google Meet experiences by offering in-depth conversation analytics and insights. Gong.io uses AI-powered technology to record and transcribe virtual meetings, then analyzes their contents for key insights into sales conversations, communication patterns, and deal progression.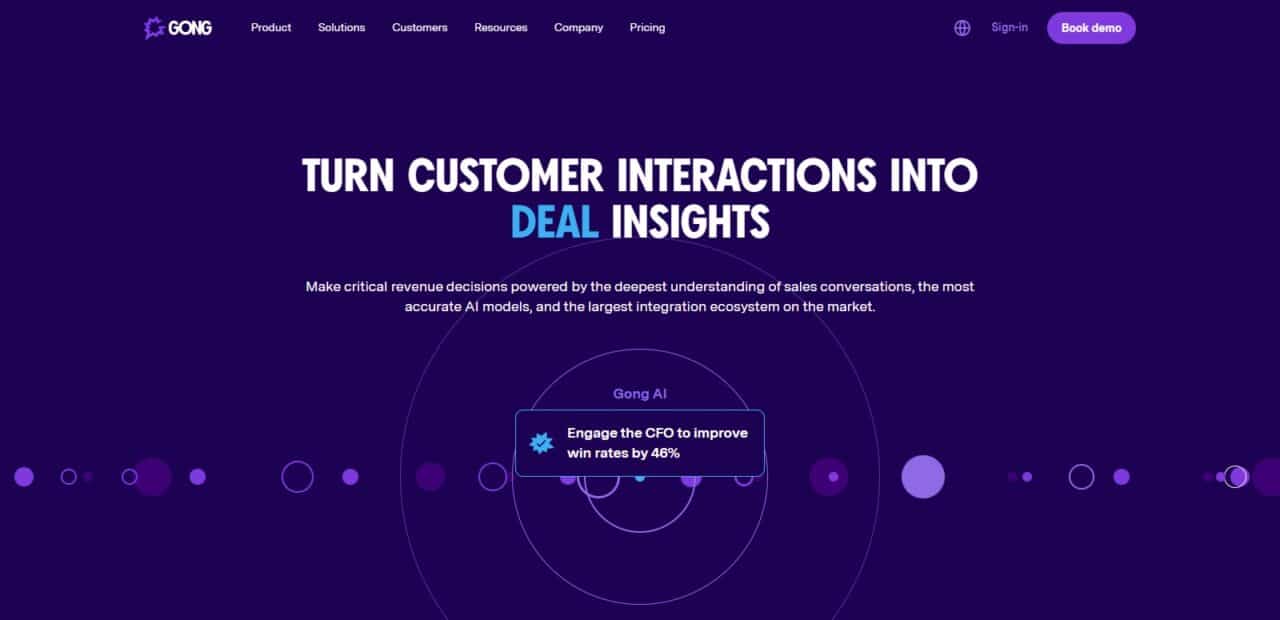 Gong.io can be especially valuable to sales and customer success teams, offering data-driven feedback on how to improve communication, close deals more efficiently, enhance customer interactions and foster positive experiences with virtual engagements. Gong.io's ability to discover hidden insights within meetings is an incredible advantage that empowers teams to refine strategies for greater results in virtual engagements.
6. Prezi Video
Prezi Video is an engaging AI tool that can take Zoom and Google Meet presentations to an entirely new level. By leveraging AI technology, Prezi Video enables users to combine live video streaming with engaging and interactive content that heightens virtual meetings' impact and engagement levels. This tool makes creating and presenting video feed content easily within your video feed, turning your on-screen presence into an exciting and captivating experience.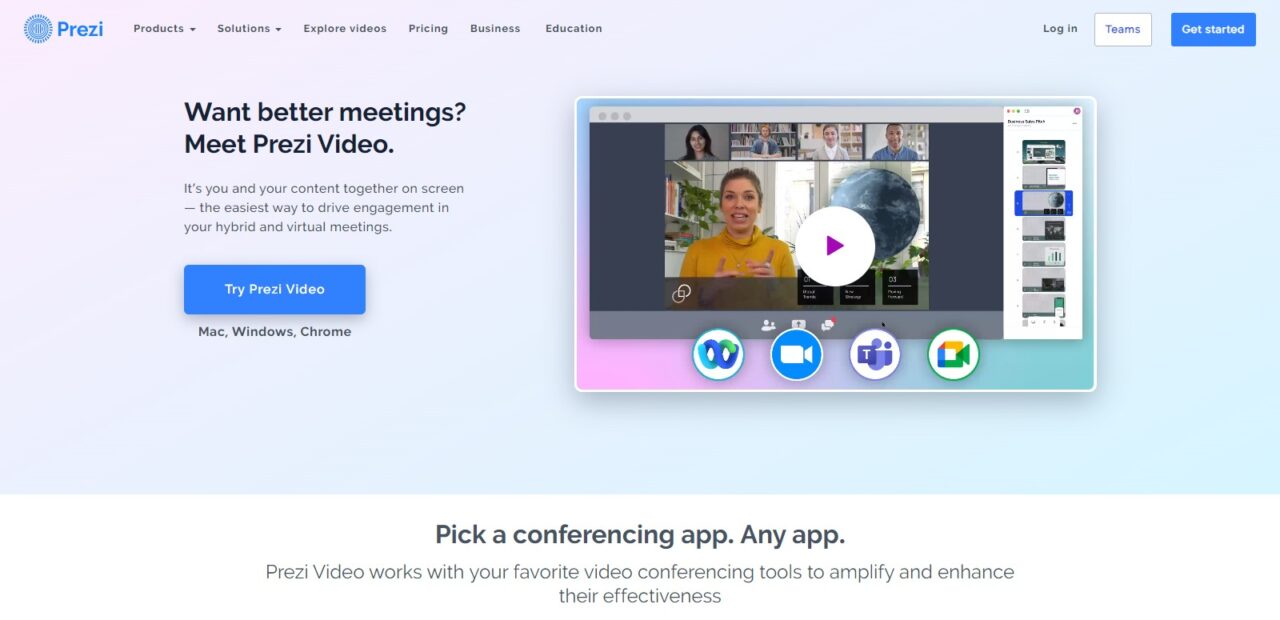 Prezi Video's innovative AI tools give you the ability to combine visuals, graphics, and text seamlessly into live video presentations for more impactful interactions – whether educational, sales pitches, team meetings or general meetings – making presentations engaging, memorable, and highly informative. Use Prezi Video in education settings such as virtual classes or sales pitches or team meetings and it will significantly elevate the quality and impact of Zoom and Google Meet interactions.
7. Zoom Virtual Backgrounds (Top AI Tools for Elevating Your Zoom and Google Meet)
Zoom Virtual Backgrounds Video is an innovative AI solution that can enhance your Zoom and Google Meet meetings by offering creative and professional background options for presentations. AI technology makes this feature possible, enabling users to effortlessly switch out their physical backgrounds for virtual ones – such as an idyllic beach scene, office interior design or custom brand imagery.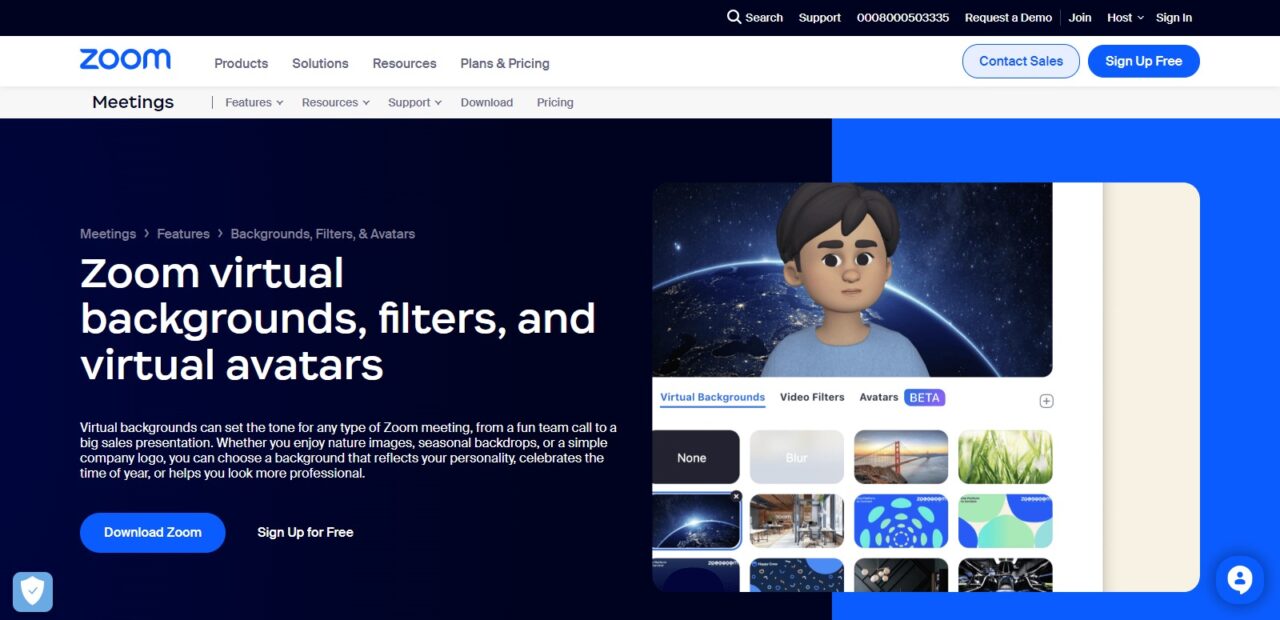 Not only can this add an attractive and engaging element to your meetings, but it can also ensure privacy and professionalism across different settings. Zoom Virtual Backgrounds Video makes it simple and effective to customize the environment of virtual meetings, creating more engaging meetings that express personal or corporate brands while elevating video conferencing experiences.
8. Rev.ai
Rev.ai is an indispensable AI solution that can make Zoom and Google Meet experiences even better by providing accurate transcription services in real-time. Rev.ai uses AI-powered automatic transcription technology to instantly turn spoken words into text, making meeting discussions simpler to track and reference.
Rev.ai is an ideal tool for individuals with hearing impairments as well as anyone looking to review, edit, or share meeting content later on. Integrated with video conferencing platforms seamlessly, Rev.ai facilitates more efficient and accessible communications, improving quality and inclusivity in virtual interactions.
9. Zoom for Home
Zoom for Home is an innovative home office solution powered by AI that leverages video conferencing and collaboration features of Google Meet to enhance the Zoom and Google Meet experience in the home office setting. With this specialized hardware/software bundle, video conferencing and collaboration are optimized for remote workers.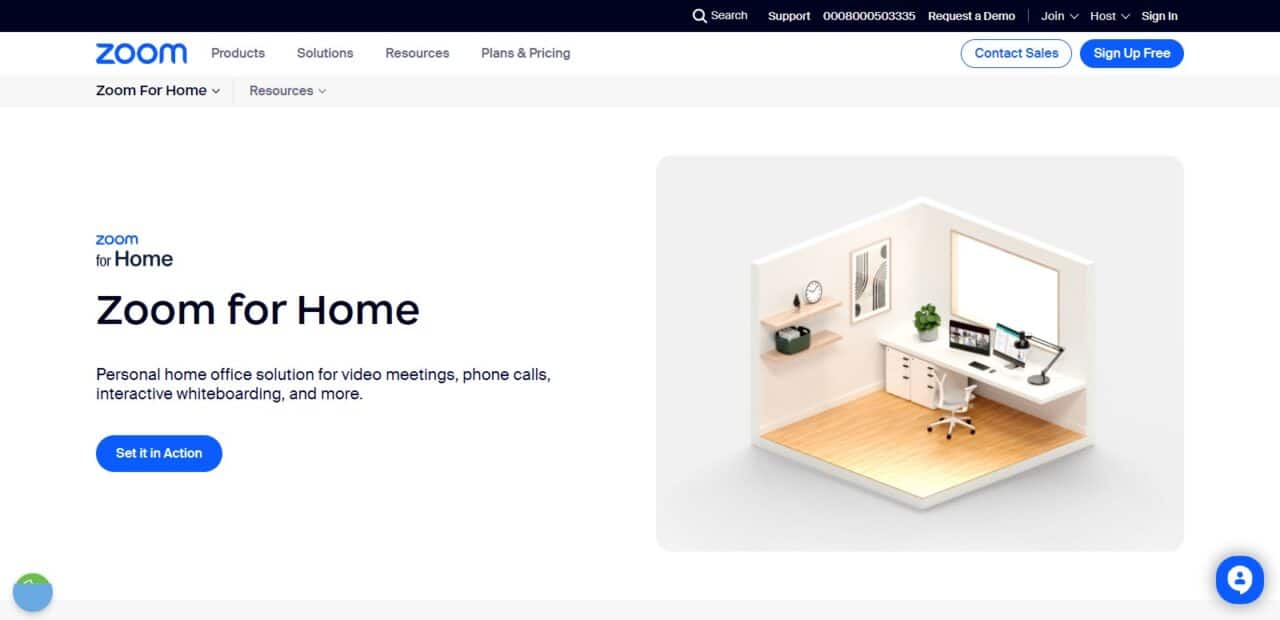 Zoom for Home provides artificial intelligence features like virtual backgrounds, noise cancellation and smart meeting scheduling that create a professional and productive meeting space.
Utilizing high-grade cameras and audio equipment, this tool offers superior video and audio quality for an engaging virtual work environment. Integrating seamlessly with Zoom and Google Meet makes remote work experience simpler while enhancing meetings from home or remotely.
10. Kaptivo (Best AI Tools for Elevating Your Zoom and Google Meet)
Kaptivo is an innovative AI tool that can significantly enhance your Zoom and Google Meet presentations and collaboration. This digital whiteboard camera utilizes AI to quickly capture and digitize whiteboard content in real time, so all participants in both physical and virtual meeting rooms have access to the same information.
Kaptivo's advanced technology intelligently cleans and enhances whiteboard content for remote participants, rendering it legible. Kaptivo promotes effective communication and collaboration by making whiteboard brainstorm sessions, diagrams, and notes easily accessible to everyone participating in your virtual meeting. Kaptivo serves teams and educators looking to elevate visual communication for more engaging virtual meetings.
11. Lumen5
Lumen5 is an advanced AI tool that can enhance Zoom and Google Meet presentations by turning text content into captivating video presentations. Lumen5 takes advantage of AI to streamline video creation process, enabling you to rapidly transform written materials such as reports or presentations into vibrant video content quickly and effortlessly. This tool is especially valuable to individuals and businesses seeking to enhance the effectiveness of online meetings and presentations.
Lumen5's AI capabilities enable you to produce stunning visual content that engages and informs your audiences, making virtual meetings more memorable, informative and enjoyable for everyone involved. From content creators and professionals alike to those simply seeking an effective communication channel – Lumen5 will elevate virtual meetings so they stand out.
12. Kaltura
Kaltura is an AI tool that can elevate your Zoom and Google Meet experiences, providing a comprehensive video platform for communication and collaboration. Kaltura can easily integrate video content into virtual meetings, making them more engaging and informative. This tool offers AI-powered features like video analytics, automated closed captioning, and robust video editing capabilities for maximum effectiveness.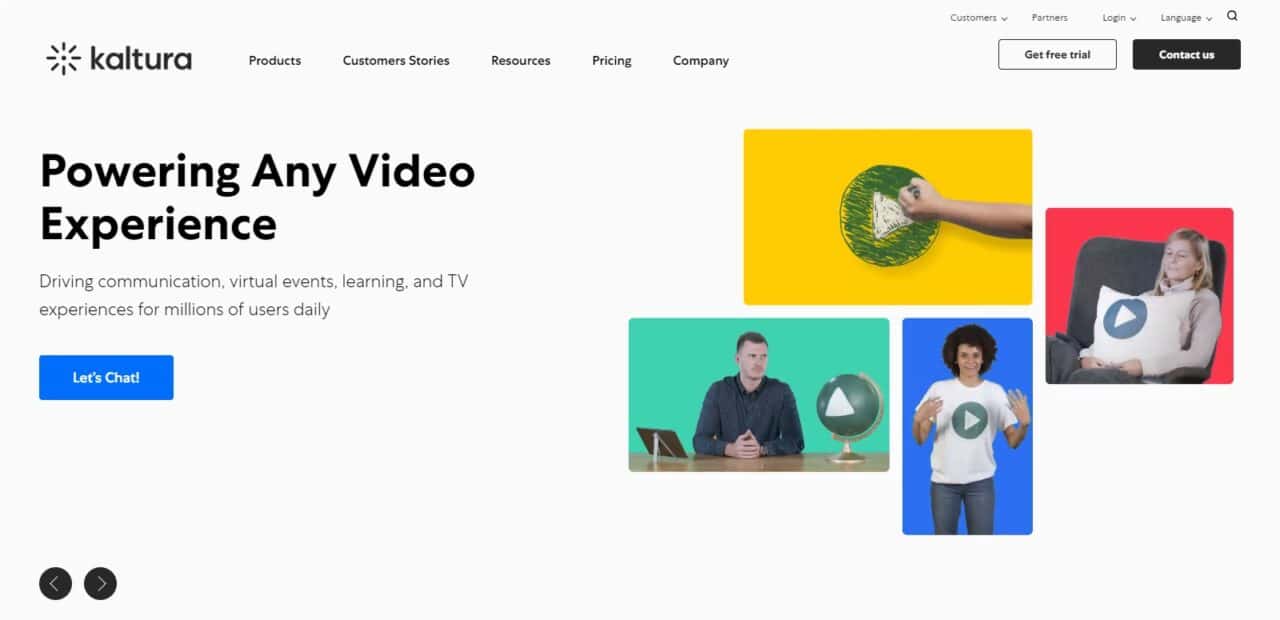 Kaltura's AI capabilities can revolutionize your virtual meetings by offering deep insights into viewer engagement, guaranteeing accessibility with accurate captions, and editing tools that add depth and complexity to video-based interactions. Zoom or Google Meet are great platforms for education, corporate communication, or content production – but Kaltura takes your video interactions further by making them more efficient, inclusive and data-driven.
13. Brainshark (Top AI Tools for Elevating Your Zoom and Google Meet)
Brainshark is an innovative AI tool that can transform Zoom and Google Meet presentations by adding an element of interactivity and engagement. Leveraging AI technology, this platform turns static slide presentations into live, on-demand video content. Users can incorporate quizzes, polls and surveys into presentations to make meetings more interactive while increasing real-time audience engagement.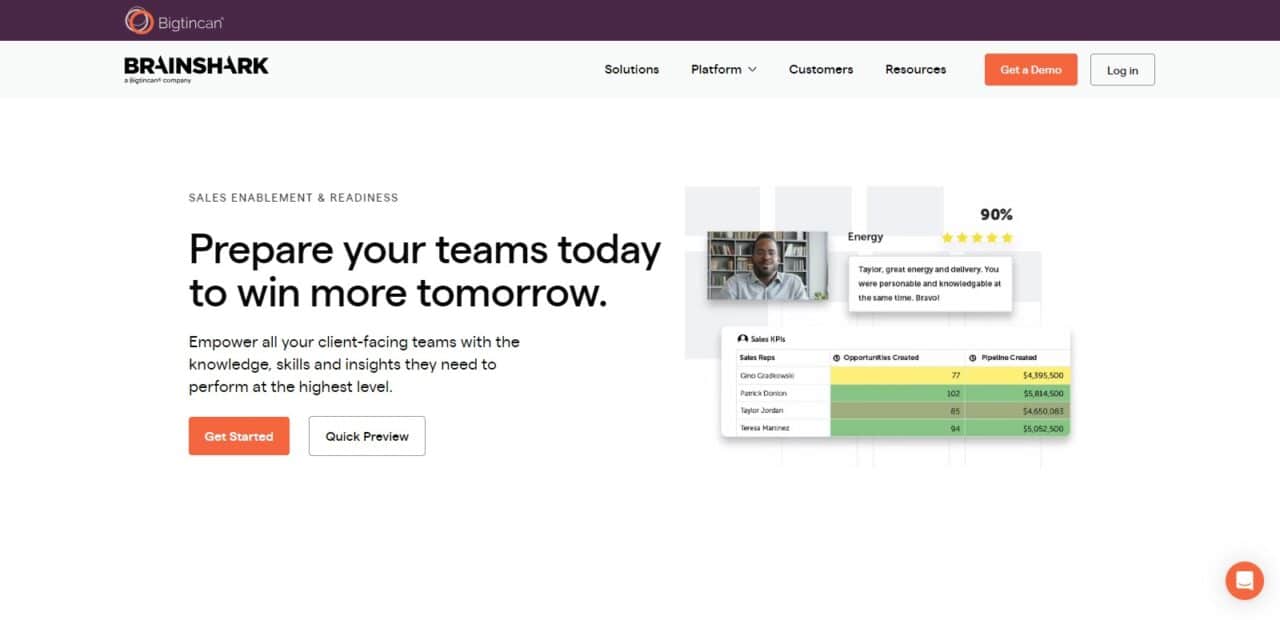 Brainshark's AI-driven analytics provide invaluable insights into how viewers engage with your content, helping you tailor it more effectively for viewers. No matter if it's sales pitches, training sessions, or educational webinars – Brainshark can take virtual meetings to an entirely new level of interactivity and impactfulness to make virtual meetings engaging and impactful experiences for all attendees.
14. Myro
Myro is an innovative AI tool designed to optimize your Zoom and Google Meet experiences by offering real-time video production capabilities and automated video creation processes. This tool offers features such as automated camera switching, dynamic framing and smart transitions – features that ensure virtual meetings and presentations look highly professional and engaging.
Myro's AI-powered technology puts the focus on you, to ensure your audience sees only your best self. Myro is an effortless way to create TV-like productions quickly and with little effort, making it the ideal tool for presenters, educators, and content creators who wish to leave an impactful online meeting or presentation – improving quality and impact in virtual interactions.
15. Webex with Voicea
Webex with Voicea is an effective AI solution designed to radically enhance the Zoom and Google Meet experiences of its users, offering advanced transcription and voice assistant features. This comprehensive platform leverages AI technology to automatically transcribe and summarize virtual meetings, making it easier for participants to review key points discussed during virtual meetings.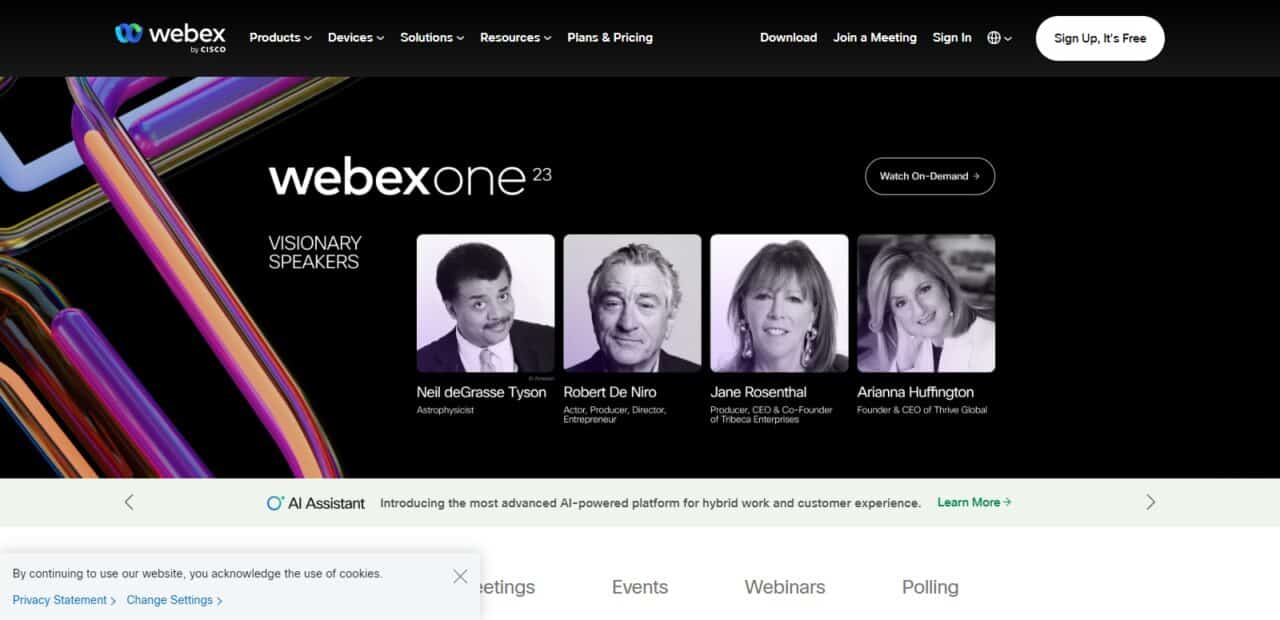 Voice Assistant for Meetings allows you to listen in on meetings, identify key action items and create task lists – helping keep meetings on track while remaining organized and on top of follow ups. Webex with Voicea is an invaluable way to increase productivity and collaboration during virtual meetings, ensuring all key details are captured while action items don't get overlooked. No matter the occasion — business meeting or team huddle — Webex with Voicea will boost both efficiency and effectiveness in online interactions.
16. Canny AI (Best AI Tools for Elevating Your Zoom and Google Meet)
Canny AI is an indispensable AI tool that significantly improves your Zoom and Google Meet experience by offering invaluable insights and analysis into virtual meetings' dynamics. Canny AI utilizes AI-powered technology to record and transcribe your meetings, providing invaluable data about participant engagement, key discussion points, and trends in conversation. This tool can be an invaluable resource for team leaders and managers looking to boost the efficiency and productivity of their online meetings.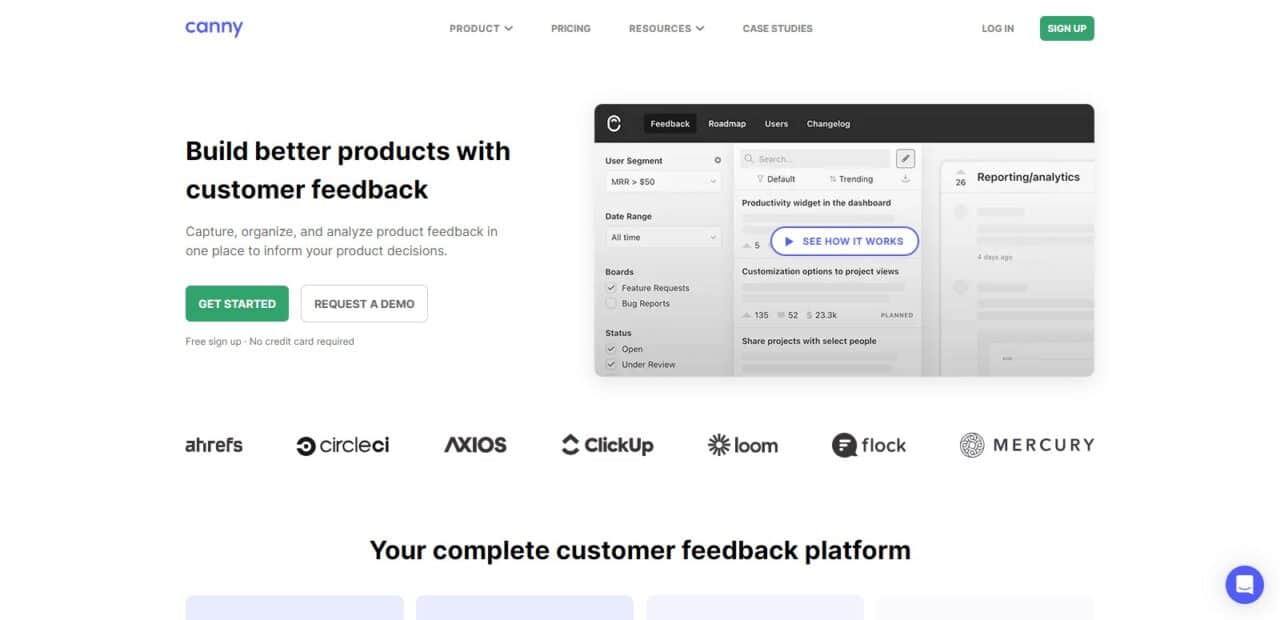 Canny AI not only simplifies post-meeting analysis, but it also offers real-time feedback and recommendations during meetings – an indispensable asset for optimizing virtual interactions. From team collaboration, project management, client engagement or client retention – Canny AI elevates Zoom and Google Meet meetings by helping you understand and enhance communication and collaboration strategies.
17. Dialpad
Dialpad is an exceptional AI tool that can dramatically enhance your Zoom and Google Meet experiences by offering advanced voice communication and collaboration features. Utilizing AI technology, Dialpad's real-time transcription service ensures that important details from meetings won't ever get missed out. Additionally, it offers intelligent virtual assistants that can automate tasks such as scheduling and taking notes during meetings, making your virtual interactions more efficient.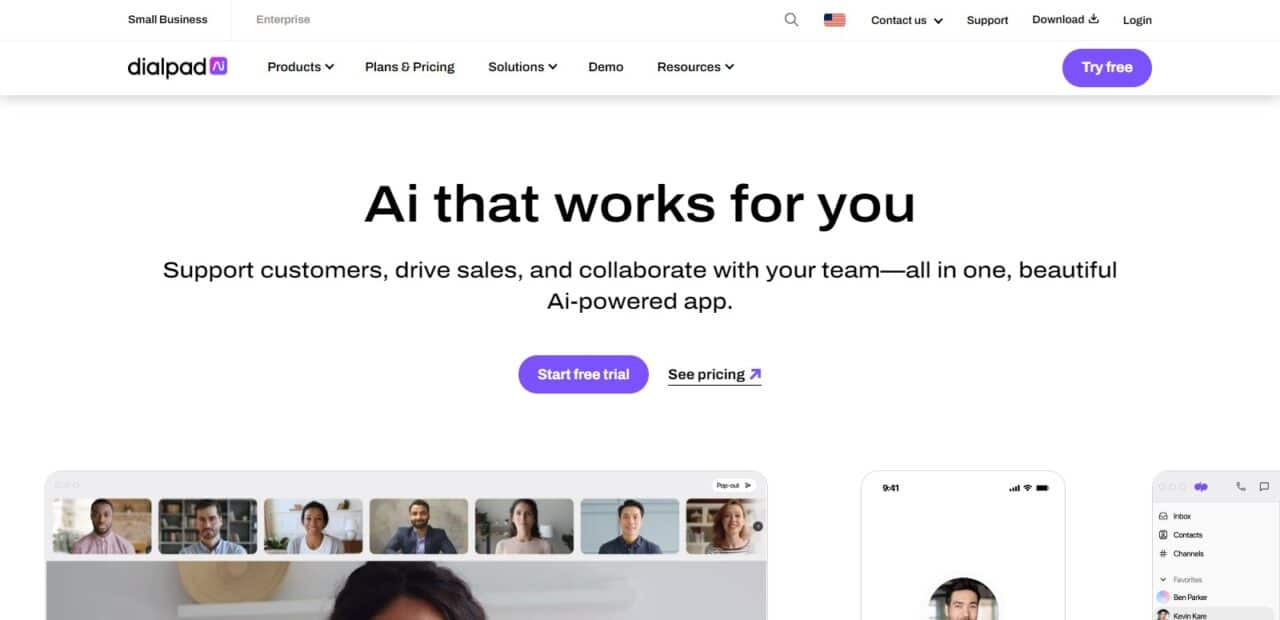 Dialpad's AI-driven voice recognition and analytics offer insights into call quality and performance, giving you insight into improving virtual meetings through Zoom or Google Meet. Dialpad provides invaluable tools for increasing efficiency, clarity and productivity of online interactions – an indispensable asset when used for business calls, presentations or team collaboration.
18. Tactiq
Tactiq is an AI tool that can significantly enhance your Zoom and Google Meet experiences by offering real-time meeting transcription and analysis. Tactiq allows you to effortlessly record and transcribe virtual meetings, capturing all relevant insights and discussions for future reference. Tactiq's AI-powered analytics offer you an in-depth understanding of meeting dynamics, helping to uncover key takeaways and areas for improvement.
Tactiq's ability to highlight action items and key discussion points streamlines post-meeting follow up and increases productivity during virtual interactions, whether they be team collaborations, client meetings or educational sessions. Tactiq provides an efficient means of increasing efficiency, organization and effectiveness within your Zoom or Google Meet interactions.
19. Braina Pro (Best AI Tools for Elevating Your Zoom and Google Meet)
Braina Pro is an AI tool designed to maximize your Zoom and Google Meet experiences through advanced voice recognition and automation capabilities. This intelligent virtual assistant uses AI technology to understand and respond to voice-controlled tasks, making it a useful way of managing meetings and tasks hands-free. No matter whether it be scheduling meetings, sending messages, or searching for information;
Braina Pro makes virtual interactions simpler by eliminating manual input requirements. Braina Pro's advanced voice recognition features ensure an effortless meeting experience, enabling you to focus on content and engagement rather than technical details. No matter whether you use Zoom or Google Meet for business meetings or personal communication purposes, Braina Pro will streamline and optimize online interactions – increasing productivity and engagement at once!
20. DeepL
DeepL is an impressive artificial intelligence (AI) tool that can significantly elevate your Zoom and Google Meet experiences by offering accurate and efficient translation services. DeepL's AI-driven technology instantly translates spoken and written text into multiple languages for global meetings, ensuring effective communication.
This tool can be an invaluable asset to businesses, international collaborations and multilingual teams alike, serving to overcome language barriers and facilitate seamless interaction.
DeepL's accuracy and speed make it an indispensable asset for real-time translation during meetings or quick translation of written content for distribution. DeepL's language translation capabilities enhance presentations, negotiations, or brainstorming sessions by increasing inclusivity and accessibility across linguistic boundaries for optimal virtual interactions.
Are AI tools for Zoom and Google Meet Secure?
Security considerations when it comes to Zoom and Google Meet AI tools may depend on both their specific implementation and design. Here are a few key points for assessing AI solutions used on these platforms:
Privacy: Before selecting an AI tool provider, review their data privacy policies to make sure strong measures are in place to protect the recordings and data stored from your meetings. Also be mindful of what data is being gathered and stored before making a final decision on purchasing one of their tools.
End-to-End Encryption: Verify whether the AI tool you choose offers end-to-end encryption for your meetings to ensure secure communication and ensure privacy for both sides.
Compliance: Check that the AI tool you choose complies with data protection and privacy regulations such as GDPR or HIPAA depending on its intended use case.
Access Controls: Look for tools with robust access controls and permissions that allow you to manage who can use and access your meeting data.
Regular Updates: Select AI tools which receive regular updates to address security vulnerabilities and patches; outdated software can become more vulnerable to attacks from cyber criminals.
Reputation of Vendor: Take time to research the reputation of any AI tool vendors you're considering using; reputable businesses often prioritize security and privacy in their products.
User Training: Provide your team with the knowledge necessary to use an AI tool safely, including understanding its privacy settings and best practices for sharing meeting data.
Third-Party Integrations: If the AI tool integrates with other applications, ensure these connections are safe and do not jeopardise the privacy of your meetings.
Remind yourself that security is a shared responsibility among yourself, AI tool provider and video conferencing platforms (such as Zoom or Google Meet). Staying abreast of best practices related to security can help minimize risks. It is therefore imperative that tools and platforms remain current so as to minimize them as much as possible.
Best AI Tools for Elevating Your Zoom and Google Meet Conclusion
AI tools have quickly become indispensable tools for improving the quality and effectiveness of virtual meetings on platforms like Zoom and Google Meet. These tools offer a comprehensive set of features – noise cancellation and transcription services to virtual backgrounds and advanced analytics – designed to streamline communication, increase engagement and boost productivity.
No matter your goal – whether that is improving the professionalism of your presentations, making meetings more inclusive or efficient online interactions or just improving online interactions in general – an artificial intelligence (AI) tool exists for every situation. However, it's essential that you carefully assess the security and privacy aspects of these tools to protect your data. With AI tools in your arsenal, you can unlock the full potential of virtual meetings by making them more dynamic, informative, and impactful.
Best AI Tools for Elevating Your Zoom and Google Meet FAQ
What are AI tools for Zoom and Google Meet?
AI tools for Zoom and Google Meet are software or applications that leverage artificial intelligence to enhance various aspects of virtual meetings. These tools can improve audio and video quality, provide transcription services, offer analytics, and more.
How can AI tools improve my virtual meetings?
AI tools can enhance your virtual meetings by offering features such as noise cancellation, real-time transcription, voice enhancement, analytics, and automation. These functionalities can improve communication, productivity, and the overall quality of your online interactions.
Are AI tools for Zoom and Google Meet secure?
The security of AI tools can vary. It's crucial to carefully assess each tool's security features, including data privacy, encryption, compliance with regulations, and vendor reputation. Implementing best practices and educating your team on security is also important.
Do I need to pay for AI tools for Zoom and Google Meet?
Many AI tools offer both free and premium versions with additional features. The choice of whether to pay depends on your specific needs and the features you require. Some basic AI tools can be used without additional cost.
Can I use multiple AI tools simultaneously with Zoom and Google Meet?
Yes, you can use multiple AI tools in conjunction with Zoom and Google Meet, but it's essential to ensure that they are compatible and don't create conflicts. Make sure they work seamlessly together to avoid any disruptions in your virtual meetings.
Which AI tool is the best for my specific needs?
The best AI tool depends on your specific requirements. Consider factors such as the nature of your meetings, your goals (e.g., improved audio quality, transcription, analytics), and your budget when choosing the right tool for you.