Best Crypto Atm In Worldwide combine cutting-edge technology with user-friendly interfaces to provide a safe and straightforward platform for purchasing or selling various cryptocurrencies. One such ATMs are the Bitcoin Depot ATMs, renowned for their wide accessibility and support for multiple digital assets. ATMs provide users with a hassle-free transaction experience, enabling both newcomers to crypto and experienced enthusiasts to conduct transactions efficiently.
Bitcoin Depot stands out in the crypto ATM space with their global network of ATMs and commitment to security, user experience and broad cryptocurrency support – hallmarks of financial services' transition into the digital era. Their offering of physical ATMs makes them an appealing option for individuals seeking reliable ways to access crypto markets via physical means.
What is Crypto Atm?
A cryptocurrency ATM (or crypto ATM) is a physical kiosk that enables users to purchase and sell cryptocurrencies using cash or credit/debit cards. These ATMs serve as intermediaries between traditional financial systems and the digital world of cryptocurrencies; users can interact with these machines to purchase Bitcoin, Ethereum or other supported digital currencies or sell existing crypto holdings and receive cash payments in return.
Users typically utilize cryptocurrency ATMs for purchasing or selling cryptocurrency, entering their wallet address or scanning a QR code and depositing cash or initiating card payments; then the ATM facilitates their purchase instantly transferring it into their provided wallet or dispensing cash for sales transactions. Crypto ATMs are widely distributed around the globe providing individuals with easy and tangible ways of entering and participating in cryptocurrency markets without solely depending on online exchanges.
How Does a Crypto ATM Work?
A crypto ATM provides users with a physical interface for purchasing or selling cryptocurrency, typically comprising these steps:
User Identification: Certain crypto ATMs require users to establish their identities before accessing their funds. This may involve phone verification, ID scanning or biometric authentication depending on its regulations and features.
Select a Cryptocurrency: Users select their cryptocurrency from among those available on an ATM's interface – Bitcoin, Ethereum, Litecoin are among the more popular options.
Entering Your Wallet Address: When buying cryptocurrency, users must provide the address where they would like their purchased crypto to arrive – whether this means entering it manually, scanning a QR code, or using other identification methods.
Cash or Card Input: In order to purchase cryptocurrency, users can insert cash or use a credit/debit card for the transaction. Some ATMs may even support contactless payments.
Confirmation: After reviewing their transaction on the ATM screen, users need to confirm whether or not their purchase or sale was successful.
Processing: The crypto ATM facilitates transactions by verifying user details and checking funds availability before placing orders on associated cryptocurrency exchanges for buy/sell orders or deposits/withdrawals.
Dispensing Cryptocurrency or Cash: When purchasing cryptocurrency from an ATM, the purchased amount is sent directly to their wallet address; while when selling their coins back for cash they receive their equivalent in cash from the machine.
Receipt Generation: Transaction receipts are typically provided, outlining all transactional information for user records.
Notably, steps and features may differ depending on the manufacturer and model of crypto ATM deployed as well as regulatory considerations in their environment of deployment. Furthermore, crypto ATMs may be subject to both local and international regulations with some subject to restrictions on transaction amounts or user verification requirements to comply with Know Your Customer (KYC) or Anti-Money Laundering (AML) compliance standards.
Here is list of Best Crypto Atm In Worldwide
Genesis1
BATMTwo
BATMThree
Santo Tirso
Sintra Forte
BO1 ATM
BTM
Coinsource
BitXatm
9 Best Crypto Atm In Worldwide
1. Genesis1
Genesis1 is a two-way Bitcoin ATM designed to facilitate both fiat money to cryptocurrency and crypto to cash transactions. Produced in San Diego by Genesis Coin Inc of the US, Genesis Bitcoin machine represents a robust ATM with all AML/KYC features necessary.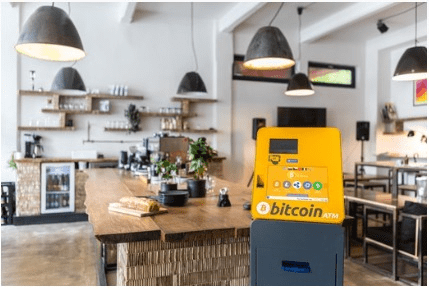 On request, an optional fingerprint scanner could be added as well as SMS verification function, identification card reader and high-definition camera in order to comply with regulations that exist.
2. BATMTwo (Best Crypto Atm In Worldwide)
BATMTwo comes equipped with finger print scanners for AML/KYC compliance features for operators. Limits on two customers may be increased by identifying clients through fingerprint and ID document scan, email provision and customer verification by operators – this process takes approximately 15mins.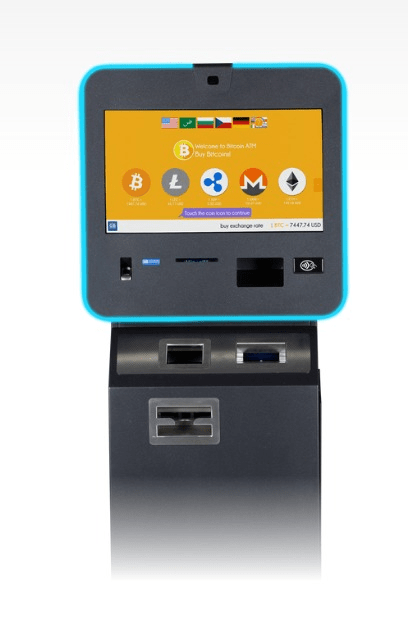 Cash boxes are typically small with dimensions ranging between 40×30 cm and 20 kg, ideal for secure environments and monitored environments. Each unit holds up to 500 banknotes from over 120 different currencies – perfect for accommodating cash in small areas with low security needs.
BATMTwo also supports remote management, with email notifications of various events (transactions completed or cash reaching certain levels), as well as POS functionality. That means when installed in any shop or restaurant location it can start accepting Bitcoin (and other cryptocurrencies) payments without additional hardware, software, or integration with third-party services.
3. BATMThree
BATMThree is a two-way bitcoin machine, manufactured by a Czech company that specializes in Android and Bitcoin operating systems, that uses Android as its operating system to buy and sell bitcoins. With this futuristic machine's neon lights displaying changing colors to capture customers' attention.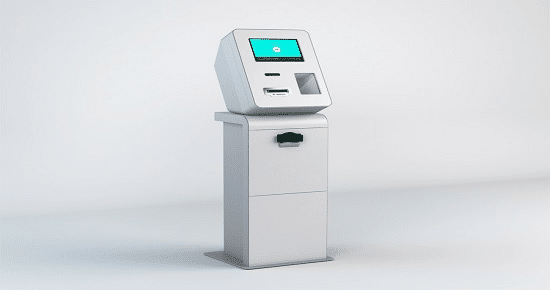 This terminal can be remotely controlled, making it convenient for multiple machines operating simultaneously. This machine supports multiple languages as well as multiple crypto currencies in addition to bitcoin.
Price starts from $6999 for the basic model with Banknote Recycler (600+2×60 banknotes), but for $8499 you can upgrade to BATMThreeXL which features Banknote Dispenser (2×500 banknotes). Unfortunately both machines do not include shipping.
4. Santo Tirso (Best Crypto Atm In Worldwide)
Lamassu is one of the most beloved Bitcoin machines today. Established by Zach Harvey, Josh Harvey and Matt Whitlock in 2013, Lamassu began targeting the expanding Bitcoin market with compact bitcoin purchase devices. By April 2014 more than 220 ATMs had been sold; though only an estimated 80-100 had actually been shipped; of these only some are ever installed due to local regulations presenting unexpected obstacles for many who purchased it.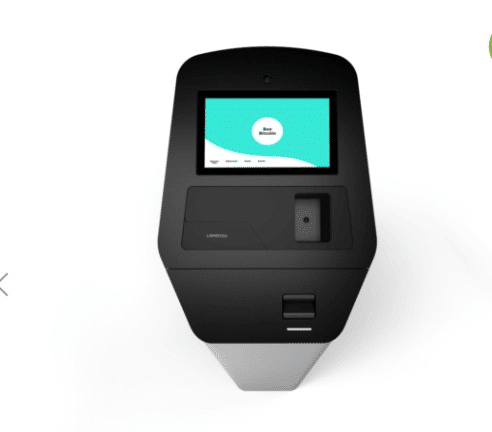 Lamassu initially only allowed users to purchase crypto, but in May 2014 the Lamassu company unveiled an upgrade by unveiling an ATM floor cash dispensing stand known as Santo Tirso that allowed customers to complete both ways on the terminal – holding up to one thousand notes at any one time!
5. Sintra Forte
Sintra Forte features an impressive vault with an electronic lock for safekeeping, constructed of 6mm hardened steel and featuring note validator, dispenser and computer board features.
The cryptomat supports Bitcoin, Bitcoin Cash, Ethereum, Dash and Zcash cryptocurrencies; operators may select which to enable from an administrative backend interface. Two models are available for purchase: 1-way for EUR7,700 or 2-way (EUR8,900).
6. BO1 ATM
BTC Facil, a pioneering Spanish cryptocurrency company, introduced their first Bitcoin ATM into the market early 2016. Since then, they have demonstrated their dedication to innovation by recently unveiling the BO1 model. This innovative Bitcoin ATM stands out by supporting Linux Operating System, emphasizing security and reliability.
One notable feature is its advanced cash handling features; for instance, featuring a Banknote Recycler capable of accepting 80 notes at once for maximum operational efficiency.
BTC Facil's ATM features an integral Banknote Storage unit with space for 500 notes, to facilitate hassle-free transactions. Their commitment to developing their technology underscores their place as a leader in the global cryptocurrency ATM market and offers users a safe and efficient gateway into digital asset ownership.
7. BTM (Top Crypto Atm In Worldwide)
BitAccess, located in Ottawa, Canada is a Canadian company which manufactures Bitcoin Teller Machines or BTMs. Their three types include basic one-way machines; basic two-way machines with high capacity capacities and basic three-way machines.
Their machines offer anyone the ability to deposit cash and instantly receive a digital wallet containing the equivalent amount in Bitcoin cryptocurrency, or trade Bitcoins back for regular currency.
Cash that has been inserted by one customer is disbursed directly to subsequent customers, which reduces operational and capital costs.
8. Coinsource (Best Crypto Atm In Worldwide)
Coinsource, with headquarters in Texas and offices in California and New York City, is the world's leading bitcoin ATM operator, boasting affordable machines with live customer support services as well as proprietary software ensuring fast and secure transactions.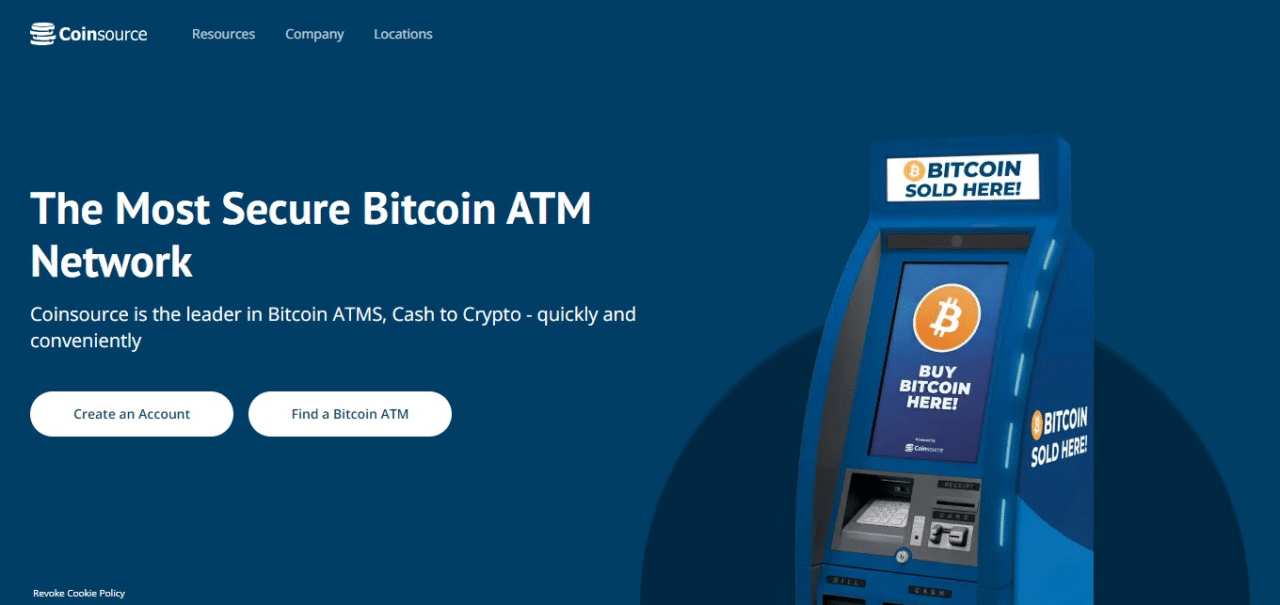 Coinsource is nationally licensed and regulated by all regulatory authorities, leading the industry with compliance standards and enforcement.
There are two kinds of machines located across the country for customers to use to buy bitcoin for cash; and two-way machines which enable both purchasing and selling coins for cash.
Coinsource is currently privately owned and operated, without offering reseller options at this time.
9. BitXatm
Global Funds Transfer (GFT) GmbH of Germany produces a terminal that serves both as an ATM and as a POS terminal. This machine can store 300-600 paper bills. Any language could be installed using backoffice and any cryptocurrency could be accommodated according to operator preference.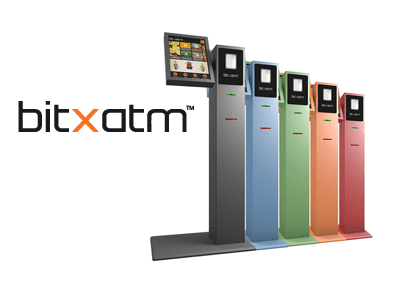 BitXatm provides two means for purchasing cryptocurrency; either via an existing wallet or with the aid of a QR voucher registered to their portal. In addition, according to their representative the machine also prints paper wallets.
Benefits Of Best Crypto Atm In Worldwide
The best crypto ATMs worldwide offer several benefits, contributing to their popularity and widespread adoption:
Accessibility: Crypto ATMs provide a tangible and accessible way for individuals to buy or sell cryptocurrencies. Their physical presence allows people to engage with the crypto market without the need for a computer or internet connection, making cryptocurrencies more inclusive.
User-Friendly Interface: Leading crypto ATMs typically feature user-friendly interfaces that cater to both novice and experienced users. The intuitive design makes transactions easy to understand and execute, fostering a positive user experience.
Diverse Cryptocurrency Support: The best crypto ATMs often support a variety of cryptocurrencies, not limiting users to just Bitcoin. This allows individuals to buy or sell a range of digital assets, meeting the diverse needs of the cryptocurrency community.
Security Measures: Reputable crypto ATMs prioritize security. They may implement various authentication methods, including biometrics, mobile verification, or ID scanning, to ensure that users' transactions are secure and comply with regulatory requirements.
Instant Transactions: Crypto ATMs facilitate near-instantaneous transactions. Once users complete the purchase or sale process, they typically receive their cryptocurrencies or cash promptly, providing a level of convenience comparable to traditional financial transactions.
Global Network: The best crypto ATMs often form part of a global network, allowing users to access their services in various locations worldwide. This widespread availability contributes to the mainstream adoption of cryptocurrencies.
Integration with Traditional Banking: Some crypto ATMs support cash transactions, allowing users to buy cryptocurrencies using traditional currency denominations. This integration with the traditional banking system makes it easier for individuals to transition into the world of cryptocurrencies.
Compliance with Regulations: Leading crypto ATMs adhere to regulatory standards, incorporating features such as KYC (Know Your Customer) and AML (Anti-Money Laundering) verification to ensure compliance with financial regulations and enhance the security of transactions.
Innovative Features: Continuously evolving, the best crypto ATMs often introduce innovative features. For example, they may incorporate advanced cash-handling technologies, support for additional cryptocurrencies, and other improvements to enhance the overall user experience.
Educational Opportunities: Some crypto ATMs provide information and educational resources to users, helping them better understand the world of cryptocurrencies. This educational aspect contributes to a more informed and confident user base in the crypto community.
Best Crypto Atm In Worldwide Conclusion
Conclusion The top crypto ATMs around the world serve as a vital link between traditional finance and the volatile world of cryptocurrencies, providing access, user-friendly interfaces, and support for various digital assets. By adhering to security measures and adhering to regulations, these ATMs ensure a seamless experience for their users. Their global network ensures widespread accessibility – further contributing to cryptocurrency adoption worldwide.
Additionally, the rapid pace of innovation with regard to features such as advanced cash handling capabilities and support for multiple cryptocurrencies demonstrates its dynamic nature. Crypto ATMs play an essential part in shaping financial transactions; their presence helps foster an inclusive and knowledgeable crypto community making them a key element of decentralized finance as it advances.
Best Crypto Atm In Worldwide FAQ
What is a crypto ATM?
A cryptocurrency ATM, or crypto ATM, is a physical kiosk that allows users to buy or sell cryptocurrencies using cash or credit/debit cards. It provides a tangible interface for individuals to access and engage with the digital asset market.
How do I use a crypto ATM?
Using a crypto ATM involves selecting the cryptocurrency you want to buy or sell, entering the destination wallet address, and either depositing cash or initiating a card transaction. The ATM processes the transaction, transferring the cryptocurrency to your wallet or dispensing cash accordingly.
What cryptocurrencies are supported by the best crypto ATMs?
Leading crypto ATMs typically support a variety of cryptocurrencies, not limited to Bitcoin. Commonly supported assets include Ethereum, Litecoin, and others, offering users a diverse range of options.
Are crypto ATMs secure?
Yes, reputable crypto ATMs prioritize security. They may implement user identification measures such as mobile verification, biometrics, or ID scanning. Additionally, adherence to regulatory standards, including KYC (Know Your Customer) and AML (Anti-Money Laundering) verification, enhances the overall security of transactions.
Can I buy cryptocurrencies using traditional currency at a crypto ATM?
Yes, many crypto ATMs support cash transactions, allowing users to buy cryptocurrencies using traditional currency denominations. This integration with the traditional banking system provides flexibility for users.