Best Free Photo Editing App Snapseed stands out as an impressive free photo editing app from Google, providing powerful editing tools and features that can turn everyday photos into stunning works of art. With its intuitive controls and user-friendly interface, the app makes image enhancement quick and painless.
Snapseed offers an abundance of editing options, from basic adjustments such as brightness, contrast, and saturation adjustments to more advanced tools such as selective editing, healing brushes and HDR effects.
Snapseed offers an array of filters and creative effects to add extra flare to your photos, providing professional photographers with something extra. Ideal for novice photographers as well as experienced ones alike, Snapseed is an unrivaled tool which delivers impressive results without breaking the bank.
How to choose the Best Free Photo Editing Software?
Picking out the ideal free photo editing software can be an arduous decision-making process; ultimately it depends on your unique needs and preferences. Here are a few key points you should keep in mind when making this important choice:
User-Friendliness: Look for software with an easy and straightforward user interface that makes editing tools and features accessible and straightforward, even for newcomers.
Editing Tools: Assess the range and quality of editing tools offered by your software, from basic adjustments like cropping and resizing to exposure control and cropping layers; furthermore look out for advanced features such as retouching layers filters special effects depending on your editing requirements.
Supported File Formats: When choosing software to work with RAW format photos, make sure it supports JPEGs, PNGs and RAW files as this is key to its functionality. Having software capable of handling such formats is especially crucial if shooting RAW images is part of your photography practice.
Performance and Speed: Be mindful of performance and speed when editing large image files, especially if using slow response times which could hinder your editing workflow.
Platform Compatibility: When purchasing software, ensure its availability on both your operating system (Windows, macOS or Linux) and devices you plan on using it on (desktop, laptop or mobile).
Community and Support: When looking for support resources such as tutorials, forums or customer service agents for assistance when having questions or seeking assistance it is wise to check for an active user community as well as available tutorials or forums which could provide vital assistance when necessary.
Privacy and Security: Carefully review any software's Privacy Policy to make sure that your images and personal data will be handled securely when using any online service or software program. Protecting your privacy when interacting with online services or software applications is vitally important.
Reviews and Recommendations: Before making a purchasing decision, read user reviews and solicit advice from reliable sources. Pay particular attention to user opinions regarding usability, features, and overall satisfaction.
By considering these factors, you can make an informed decision and select a photo editing software program that suits both your editing requirements and creative ambitions.
Here Is List Of Best Free Photo Editing App
Krita
inPixio Photo Editor
Artweaver Free
PhotoScape
Paint.Net
GIMP
Adobe Photoshop Express
PhotoDirector Essential
Pixlr X
Movavi Picverse
10 Best Free Photo Editing App
1. Krita
Krita is an advanced open-source digital painting and image editing software with an intuitive user interface and extensive features, ideal for artists and designers to create stunning artwork, illustrations, and concept designs. Krita offers support for multiple file formats such as PSD and JPEG, providing essential tools like brushes, layers, masks, filters, customizable interface.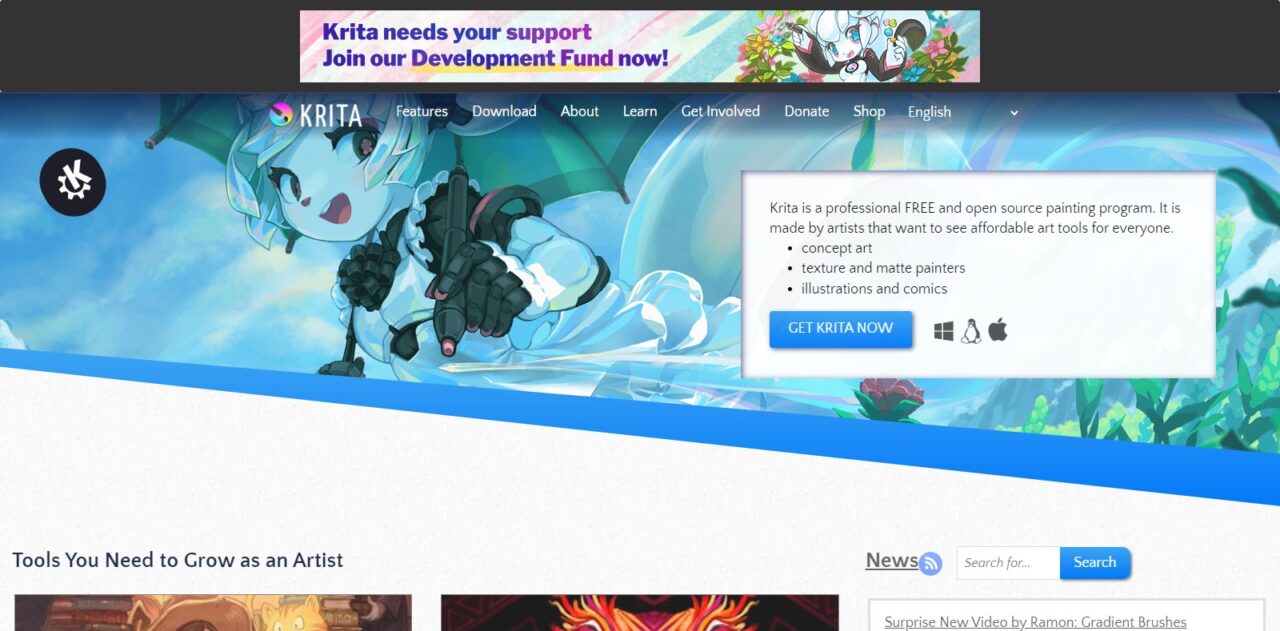 And brush engines, which enable users to personalize their workflow and achieve precise control over their artistic vision. Krita provides robust capabilities as well as continuous updates that make it an attractive option for digital artists looking for feature-rich software with no upfront fees attached – perfect for beginners as well as professionals.
2. inPixio Photo Editor (Best Free Photo Editing App)
inPixio Photo Editor is an accessible and feature-packed photo editing software that empowers users to easily enhance, retouch, and transform images. With its comprehensive suite of editing tools and effects, inPixio Photo Editor provides an ideal solution for both amateur photographers and experienced photography professionals alike. Users can customize brightness, contrast, saturation and creative effects using filters, textures and creative effects for photos to give them a distinctive artistic look.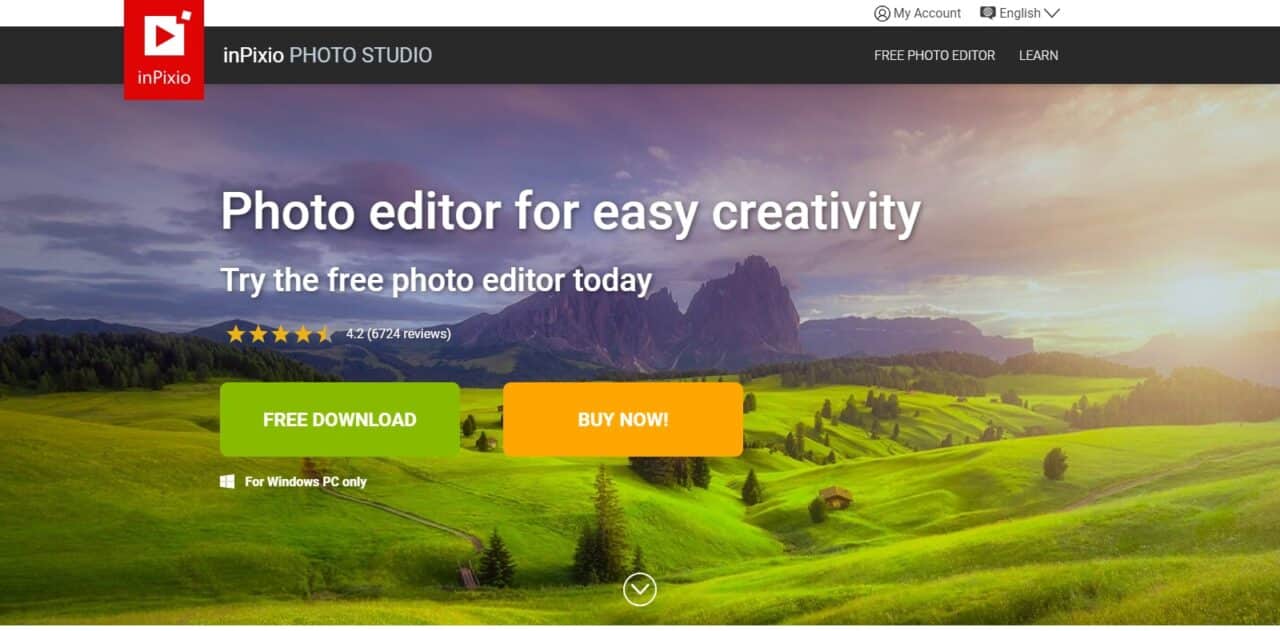 In addition, advanced features like cropping, resizing and removing unwanted objects from images are provided by this software. With its intuitive interface and straightforward navigation, inPixio Photo Editor makes professional-looking results easy to achieve. From vacation snapshots to professional photographs, inPixio is an accessible, free solution to meet all of your photo editing needs.
3. Artweaver Free
Artweaver Free is an advanced yet user-friendly digital painting software offering comprehensive tools for artists of all skill levels. Offering user-friendly controls with an array of brushes and techniques to choose from, Artweaver Free ensures an immersive painting experience with realistic yet intuitive painting possibilities. Software that supports layers, transparency and various blending modes allows for dynamic compositions with flexible compositions.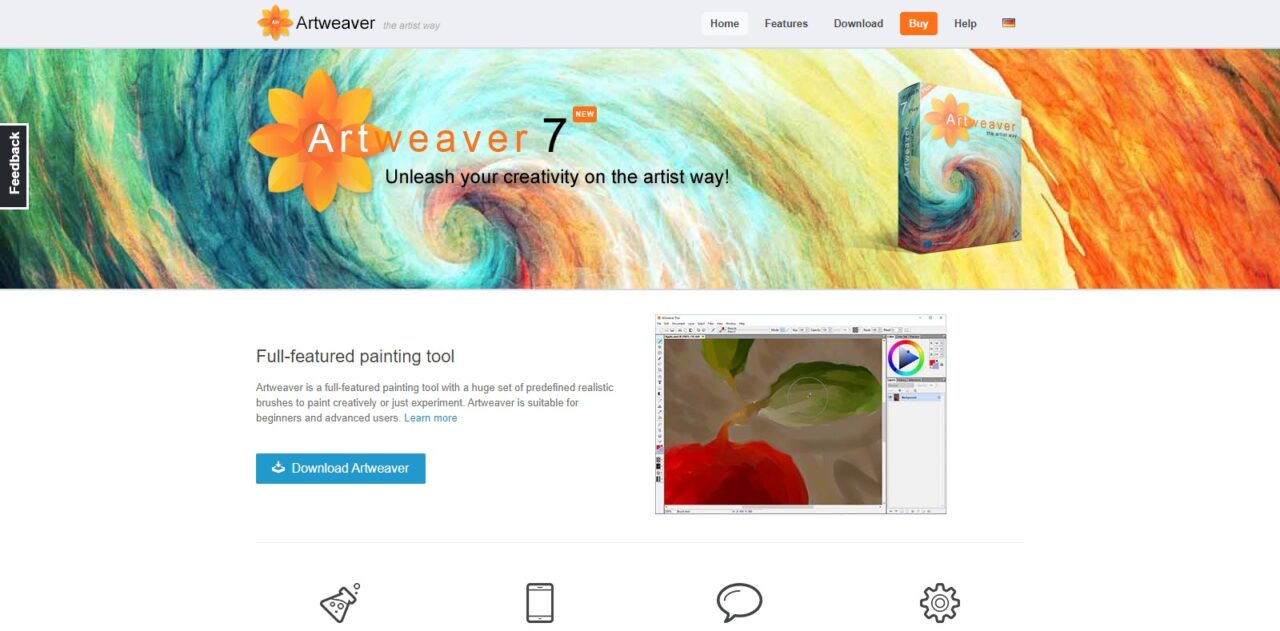 Furthermore, essential editing features like crop, resize and color adjustments allow users to refine their art pieces precisely. Artweaver Free also features an easily customizable workspace, giving artists the freedom to tailor it according to their own individual needs and preferences. No matter if you are an amateur artist or professional – whether a hobbyist or pro – Artweaver Free provides reliable painting tools with an accessible user interface for creatives of all levels.
4. PhotoScape (Best Free Photo Editing App)
PhotoScape is an accessible photo editing software with an intuitive user interface that provides access to its tools and functions for enhancing and manipulating images. Providing easy access, PhotoScape makes image manipulation fast and seamless. PhotoScape provides basic editing features such as cropping, resizing, and adjusting brightness, contrast, and saturation levels to give photos the personal touches they deserve.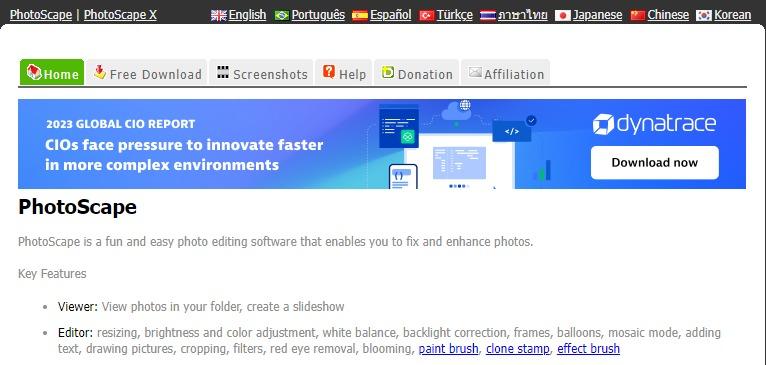 In addition, PhotoScape features filters, effects and frames to add artistic flourishes. PhotoScape provides advanced features like batch editing, creating animated GIFs and merging multiple images into collages. In addition, there are additional modules for image splitting, screen capture and RAW conversion. PhotoScape is a free yet comprehensive software package that makes enhancing and editing images simple and creatively enjoyable.
5. Paint.Net
Paint.NET is an innovative image editing program with an easy and user-friendly interface, offering users of all levels a comprehensive set of tools and capabilities for seamless editing experience. Essential editing features like cropping, resizing, rotating and color adjusting are available along with advanced tools like layers, blending modes and curves adjustments.
In addition, this software supports various image formats as well as providing precise editing features through selection tools. Paint.NET also boasts an advanced plugin system, allowing users to extend its functionality. Thanks to its powerful editing features and accessibility, Paint.NET makes an excellent free choice for photo editing, graphic design, and digital art projects.
6. GIMP (Best Free Photo Editing App)
GIMP (GNU Image Manipulation Program) is an open-source image editing software with many of the same capabilities as commercial applications, like Adobe Photoshop or Affinity Photo. Offering an array of tools and features for image manipulation and creation digital art creation. GIMP supports numerous file formats and provides essential editing tools such as layers, masks, brushes and gradients.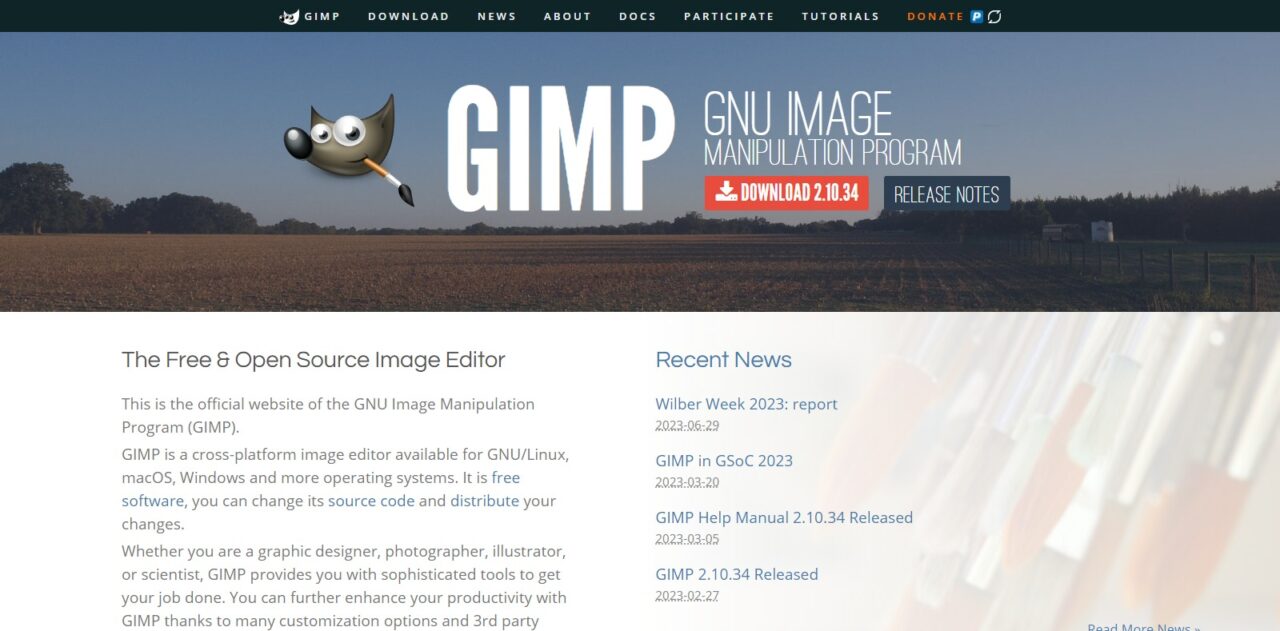 In addition, advanced features like customizable filters, advanced color correction capabilities and transformation features are also included in GIMP. GIMP provides an easily customizable user experience and workflows, with its flexible interface accommodating individual preferences and workflows.
Furthermore, its plugin system enables users to expand functionality and add specialized tools. With professional-grade capabilities and an active community support base backing it up, GIMP is an ideal and cost-effective choice for graphic designers, photographers, digital artists and others seeking an image editing solution.
7. Adobe Photoshop Express
Adobe Photoshop Express is a mobile and web-based photo editing app with powerful editing tools and features, designed for ease of use and accessibility. Users can quickly enhance their photos with just a few taps! This app offers basic photo editing tools such as cropping, rotating and exposure adjustments as well as more advanced filters, effects, and color adjustments.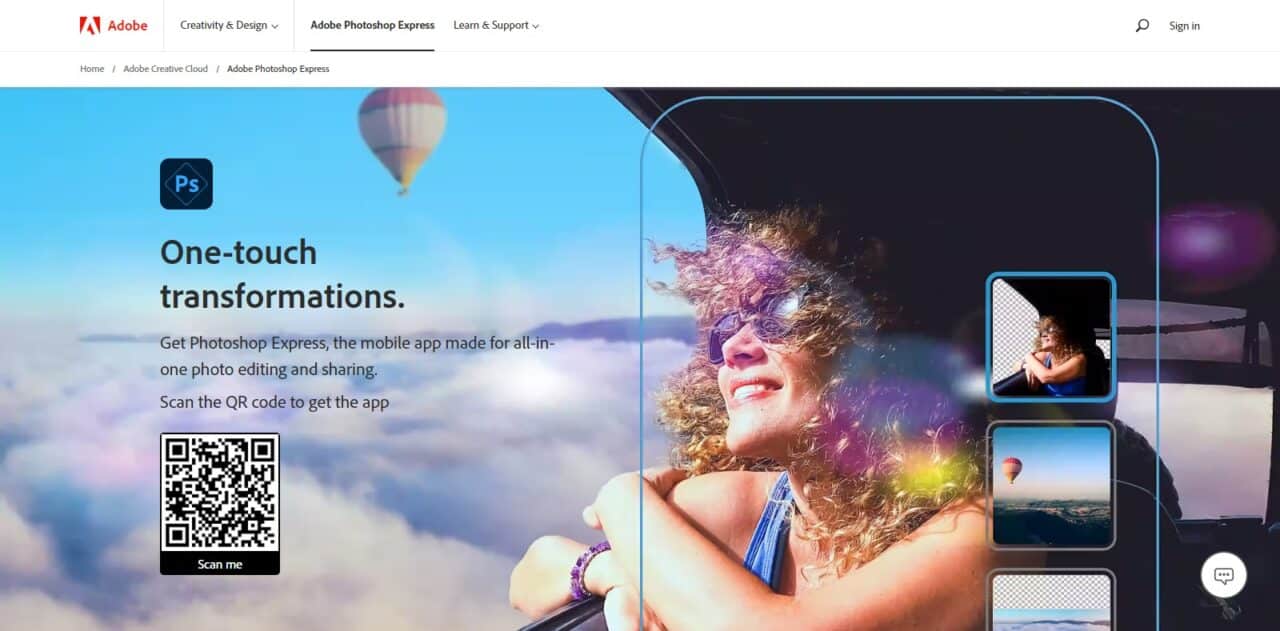 Furthermore, a healing brush can also be used to remove blemishes or unwanted objects. Photoshop Express's user-friendly interface and guided editing options make it an excellent choice for both beginners and more advanced users. Plus, its integration with Adobe Creative Cloud ensures effortless photo syncing across devices – Adobe's reputation for image editing makes this an exemplary option for on-the-go photo editing!
8. PhotoDirector Essential (Best Free Photo Editing App)
PhotoDirector Essential is an easy and user-friendly photo editing software offering an expansive set of tools and features for professional photo editors alike. With its intuitive user interface and accessible controls, PhotoDirector Essential ensures a seamless editing experience for both novices and experts alike.

This software provides essential editing functions such as cropping, resizing and adjusting brightness, contrast and saturation settings, along with advanced features like layer editing, object removal and content-aware cloning. PhotoDirector Essential offers an expansive collection of creative effects, filters, presets and tools for adding artistic flourish to your photos.
Furthermore, RAW file editing can be enabled as well as fine-tuning of colors, tones and details. Thanks to its versatile capabilities and user-friendly interface, PhotoDirector Essential makes an invaluable asset for photographers and enthusiasts looking to take their photo editing to the next level.
9. Pixlr X
Pixlr X is an advanced and user-friendly photo editing application, offering a range of tools for enhancing and transforming images online. With its user-friendly interface and accessible tools, Pixlr X ensures an effortless editing experience for users of all skill levels. Pixlr X provides essential editing functions such as cropping, resizing, and color adjustments; advanced features like layers, blending modes, and curves adjustments; as well as filters, effects, and overlays for adding creative flourishes to photos.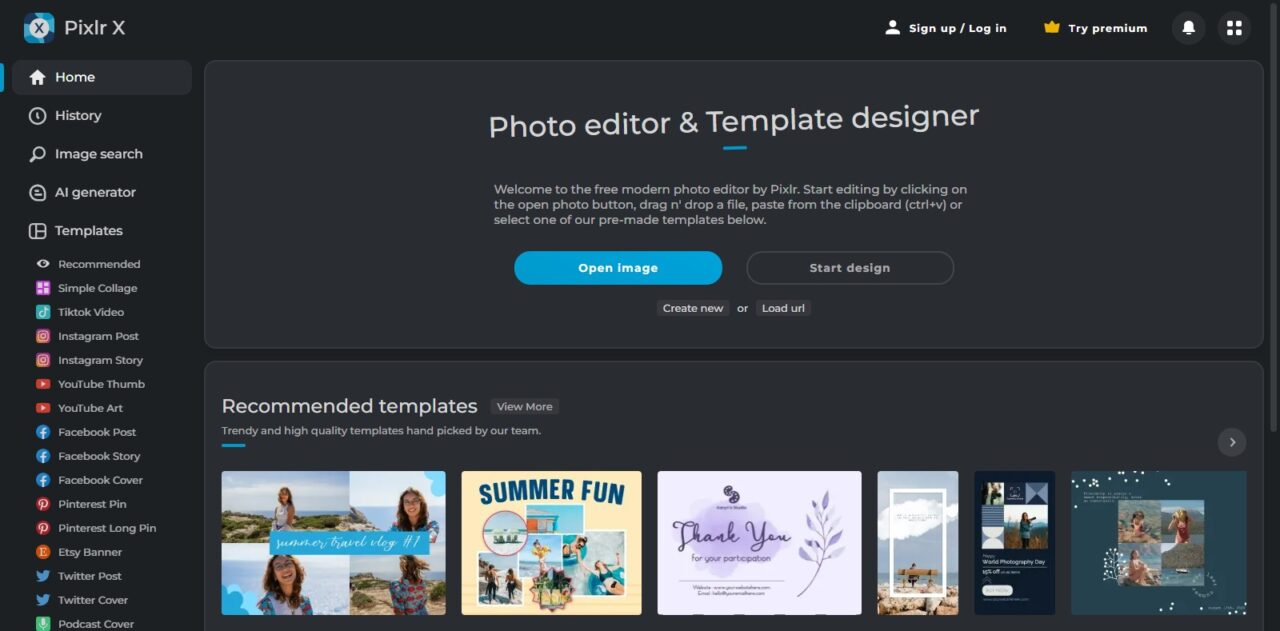 Pixlr X provides an array of retouching tools for eliminating blemishes, smoothing skin and enhancing details in photos. Furthermore, its cloud-based platform makes photo editing accessible from any device connected to the internet – perfect for beginners as well as experienced editors! Ultimately, this powerful yet convenient photo editor makes editing images effortless!
10. Movavi Picverse (Best Free Photo Editing App)
Movavi Picverse is an efficient and user-friendly photo editing software designed to transform images. Boasting an intuitive interface and accessible tools, Movavi Picverse ensures an enjoyable editing experience for users of all skill levels. Movavi Picverse offers basic editing options such as cropping, resizing and color balancing as well as advanced features like layers, masks and brushes for more advanced editing needs.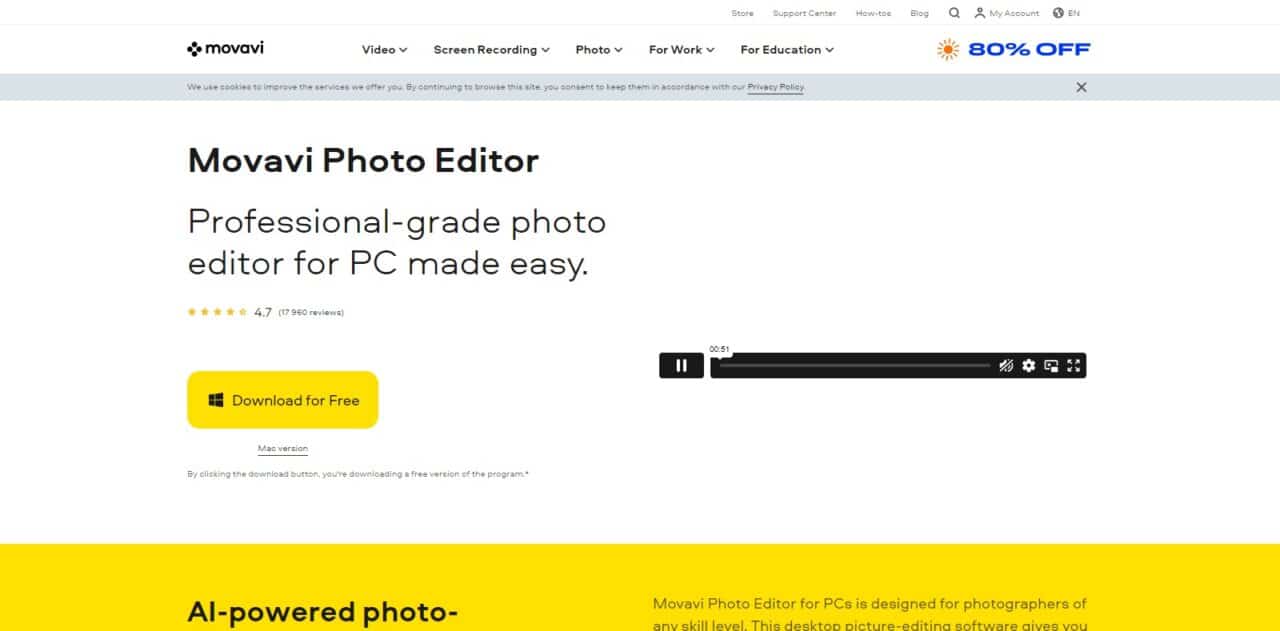 In addition, Movavi Picverse also includes filters, effects and creative tools to add artistic flourishes to your photos. Movavi Picverse offers powerful retouching features to remove blemishes, wrinkles, and other imperfections from images with ease.
Furthermore, it supports various image formats and export options so your edited photos can be saved and shared afterwards. No matter your level of experience with editing photos or editing software – Movavi Picverse provides comprehensive solutions to enhance and beautify images quickly and effortlessly.
Best Free Photo Editing App Conclusion
Conclusion In summary, several excellent free photo editing apps exist that meet various needs and preferences. Snapseed stands out as an outstanding option due to its powerful editing tools, user-friendly interface and impressive results. With Snapseed, users can effortlessly enhance their photos, apply advanced adjustments, and add artistic effects that transform images into captivating works of art.
However, other notable options like inPixio Photo Editor, Krita, Paint.NET PhotoScape and GIMP also offer various features and capabilities to meet various editing needs. Your ideal free photo editing app depends entirely on your own specific requirements, skill level, desired outcomes and desired apps – therefore we advise exploring various apps, experimenting with their features until one of them resonates with your editing style and provides the results desired by you.
Best Free Photo Editing App FAQ
What is a free photo editing app?
A free photo editing app is a software application that allows users to enhance and manipulate their digital photos without any cost. These apps offer a range of tools and features to adjust colors, apply filters, crop images, remove blemishes, and more.
Are free photo editing apps as good as paid ones?
While paid photo editing software often provides more advanced features and professional-grade capabilities, many free photo editing apps offer a surprising amount of functionality. They can be excellent options for casual users, beginners, or those on a budget, as they still provide a wide range of editing tools and effects to improve and transform photos.
What are some popular free photo editing apps?
Some popular free photo editing apps include Snapseed, inPixio Photo Editor, Krita, Paint.NET, PhotoScape, GIMP, Adobe Photoshop Express, and Pixlr X. Each app has its own unique features and interface, catering to different editing needs and preferences.
Can I use free photo editing apps on mobile devices?
Yes, many free photo editing apps are available for mobile devices, such as smartphones and tablets. These apps can be downloaded from app stores and provide a convenient way to edit photos on the go.
Do free photo editing apps have limitations?
While free photo editing apps offer a range of features, they may have certain limitations compared to their paid counterparts. These limitations can include watermarked exports, fewer advanced editing tools, or reduced resolution options. However, for most everyday editing tasks, free apps can be sufficient and deliver satisfactory results.