When it comes to Best Free Vpn For iPhone for iPhone, one name stands out prominently – ProtonVPN. Renowned for its commitment to user privacy and security, ProtonVPN offers a reliable and feature-rich free VPN service for iPhone users. With strong encryption, a strict no-logs policy, and a user-friendly interface, ProtonVPN ensures that your online activities remain private and protected.
It also provides unlimited bandwidth, allowing you to browse, stream, and download without restrictions. While the free plan has certain limitations in terms of server locations and speed, ProtonVPN still offers a trustworthy and efficient VPN solution for safeguarding your iPhone's internet connection while maintaining your privacy intact.
What is Free VPN?
Free VPN (Virtual Private Network) services allow users to establish secure and encrypted connections to the internet through remote servers, providing added online privacy and security by masking user IP addresses and encrypting traffic – making it harder for third parties, like hackers, government agencies or ISPs, to monitor or intercept online activities.
Free VPN services are versions of VPN services offered without any subscription fee, enabling users to download and use it without incurring costs for using it. While free VPNs typically provide limited features compared to their paid counterparts (i.e. less server locations, lower connection speeds, or potentially more restrictive data usage restrictions), they may still provide some essential privacy or content access protection benefits.
Here Is list of Best Free Vpn For iPhone
Proton VPN
Windscribe VPN
Hide.me VPN
TunnelBear
HotspotShield
SurfEasy VPN
VPN in Touch
Ultra VPN
Daily VPN
Larva VPN
10 Best Free Vpn For iPhone
1. Proton VPN
ProtonVPN, developed by Proton AG and widely recognized for its focus on online privacy and security, offers features designed to ensure an enjoyable internet experience in a secure manner. ProtonVPN protects user internet connections using AES-256 encryption technology, making it virtually impossible for malicious actors or snoopers to intercept and decipher transmitted data.
The service upholds an absolute no-logs policy to guarantee user activities and personal information remain private and untraceable. Secure Core, an innovative feature, routes all traffic through multiple servers in countries known to protect privacy, for an extra layer of protection against surveillance and tracking.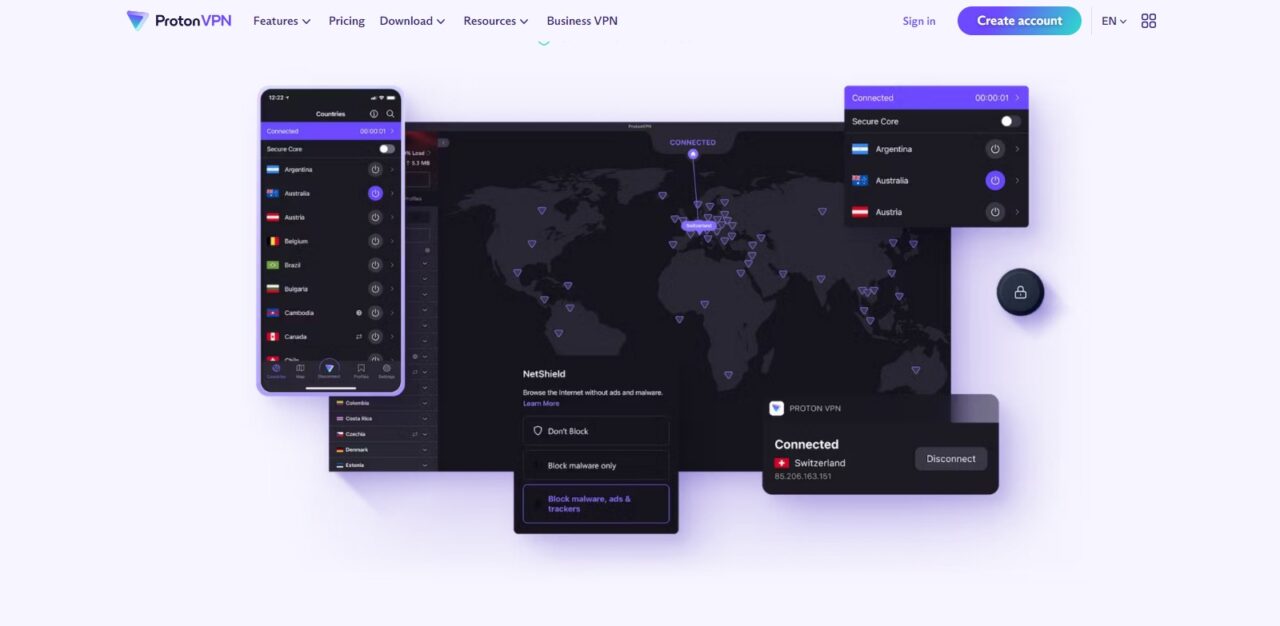 ProtonVPN's kill switch automatically shuts off internet traffic if its VPN connection drops, protecting any potentially sensitive information from being exposed. Furthermore, DNS leak protection ensures that browsing queries stay within its encrypted tunnel. ProtonVPN provides both free and paid plans with limited features;
Their paid plans boast faster speeds, access to a wider variety of servers in various countries and support for streaming and torrenting – an approach to privacy that's combined with user-friendliness and multi-platform support to make ProtonVPN an excellent solution for those searching for secure VPN service.
2. Windscribe VPN (Best Free Vpn For iPhone)
Windscribe VPN is an award-winning Virtual Private Network (VPN) service with numerous security and user-friendly features that puts security first and usability second. Offering servers worldwide, Windscribe enables users to establish encrypted connections to the internet – protecting privacy while guarding sensitive data against threats such as hackers.
Windscribe stands out among competitors thanks to its strong encryption standards utilizing AES-256 cipher with SHA-512 authentication and 4096-bit RSA keys to ensure all transmitted information remains tamper-proof and confidential; plus it offers strict no logs policy so no records of online activities are kept records or stored – making this an exceptional offering indeed!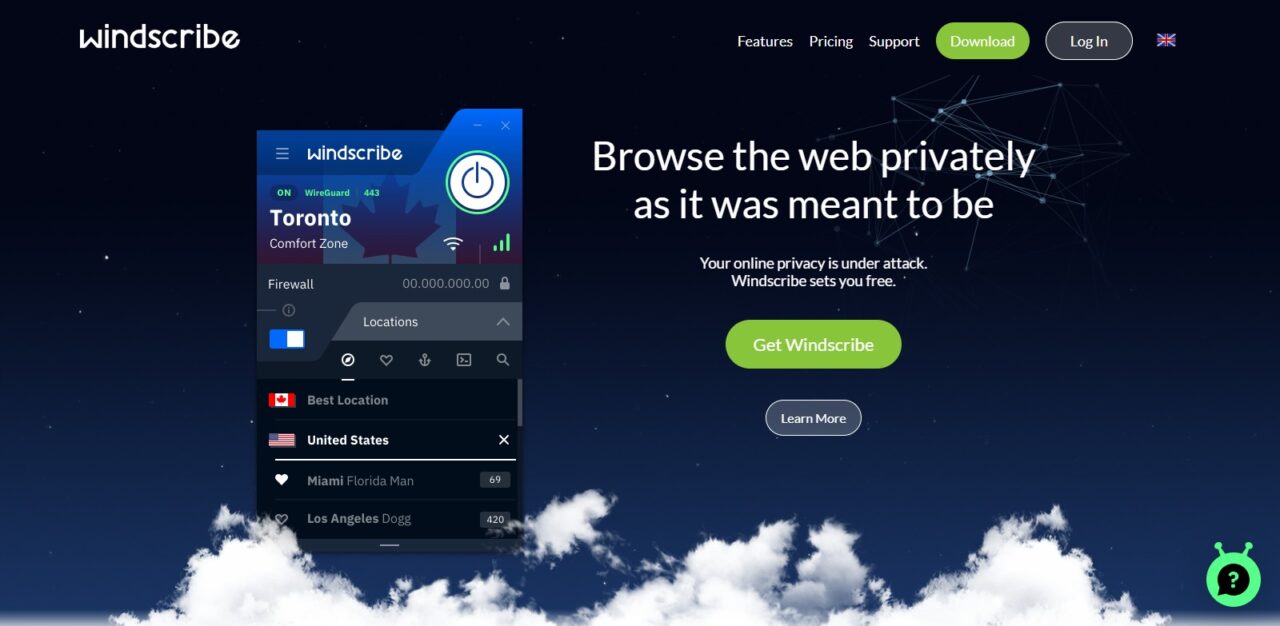 Windscribe provides an array of applications designed to work across platforms including iOS, Android, Windows, macOS and Linux. Their user-friendly interface includes features like "Stealth Mode," which helps bypass restrictive networks and censorship for unrestricted online content access.
Their 'R.O.B.E.R.T." tool also lets users block ads, trackers and malware at network level for an improved and safer browsing experience. Finally, Split Tunneling gives them control of specific app or website traffic that goes through VPN versus normal traffic which continues operating normally.
Windscribe provides a generous free plan with generous data limits for users with moderate browsing needs, while their paid plans provide access to unlimited data, faster speeds and an expanded server network. In addition, there is the 'Build A Plan' feature which enables users to customize their subscription by choosing specific locations and features – giving users flexibility while remaining cost-effective.
3. Hide.me VPN
Hide.me VPN is a renowned Virtual Private Network (VPN) service known for ensuring user privacy and security. By connecting to one of its global server locations, Hide.me enables users to create encrypted connections – offering protection from potential online threats while protecting anonymity online. Hide.me utilizes AES-256 encryption protocols in order to safeguard data transmission while also preventing unwarranted access.
Hide.me stands out with its strict no-logs policy, which ensures user activities, connection timestamps, and IP addresses do not remain stored – protecting user privacy while upholding confidentiality. Furthermore, Hide.me provides multiple protocols such as OpenVPN, IKEv2, and SSTP so users can select their ideal security solution.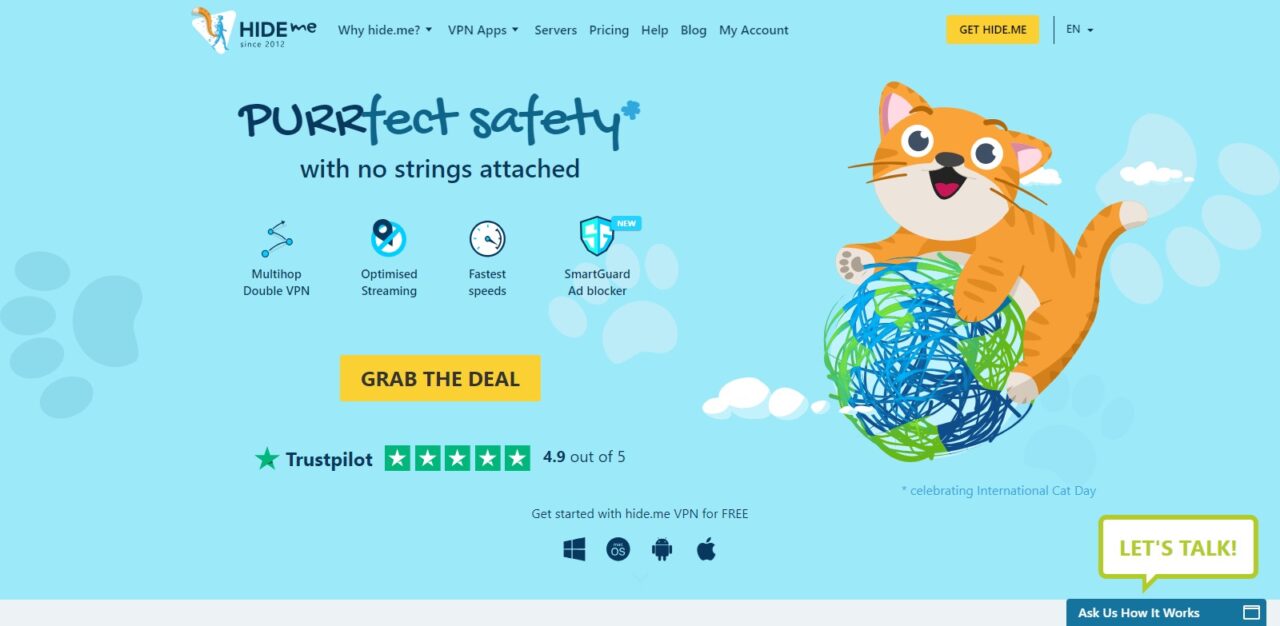 Hide.me VPN offers user-friendly applications across multiple platforms, including iOS, Android, Windows, macOS and routers. Its intuitive user interface makes it accessible for novice and expert users alike; and with Split Tunneling users can direct specific app or website traffic through their VPN while leaving other traffic uninterrupted – optimizing both security and performance at once!
Hide.me offers a free plan with limited server locations and data caps, making it suitable for basic browsing needs. However, those requiring higher data limits, faster speeds, or access to more servers should consider premium plans with expanded features; such plans offer P2P (Peer-to-Peer) file sharing on select servers – providing torrenters with even greater privacy protection!
4. TunnelBear (Best Free Vpn For iPhone)
TunnelBear is a user-friendly and visually charming Virtual Private Network (VPN) service that places a strong emphasis on simplicity and approachability. With its distinctive bear-themed branding, TunnelBear aims to make the world of online privacy and security more accessible to a wide range of users.
TunnelBear's core features include robust encryption using the industry-standard AES-256 cipher, ensuring that user data remains encrypted and secure while traversing the internet. The service offers applications for various platforms, including iOS, Android, Windows, macOS, and browser extensions, making it easy to use across different devices. The interface is designed to be intuitive, making it a popular choice for VPN beginners.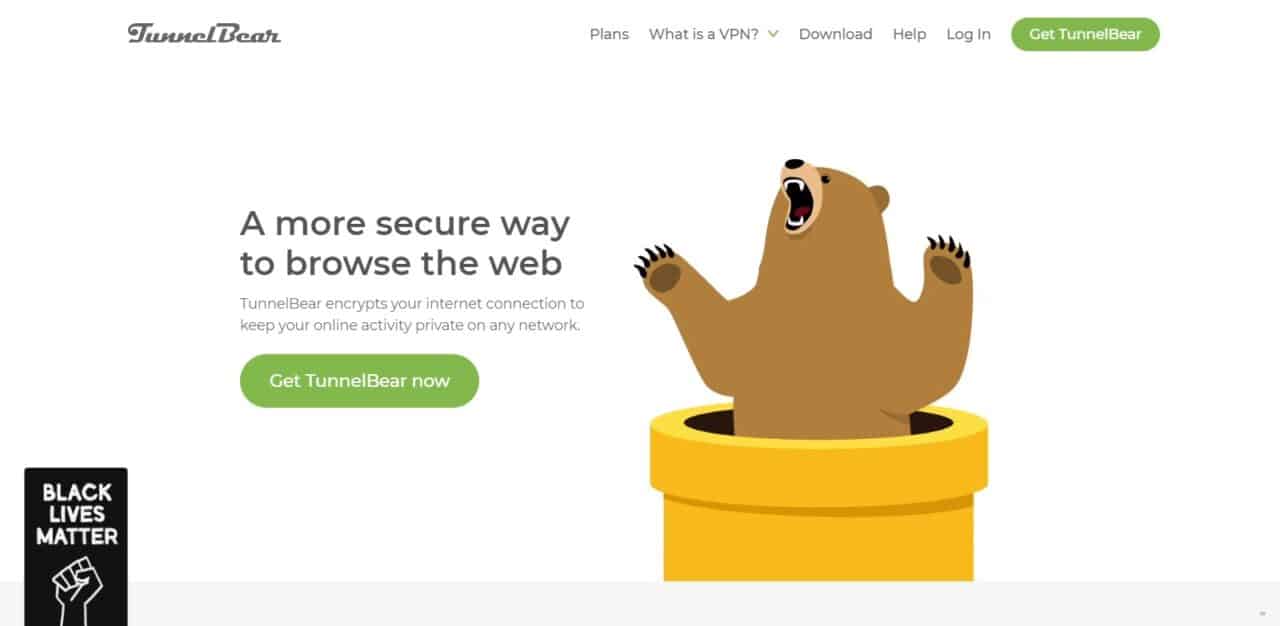 One of TunnelBear's unique features is its "VigilantBear" (Kill Switch) functionality, which ensures that if the VPN connection drops unexpectedly, internet traffic is halted to prevent data leakage. The service also incorporates "GhostBear," a feature designed to bypass VPN blocks and censorship, making it an appealing option for users in regions with restricted internet access.
TunnelBear provides both free and paid plans. The free plan includes a limited amount of data per month, making it suitable for occasional use or light browsing needs. Paid plans offer unlimited data usage, faster speeds, and access to servers in multiple locations around the world.
5. HotspotShield
Hotspot Shield is an industry-recognized Virtual Private Network (VPN) service with an excellent track record in providing fast and secure internet connections to its large user base. Boasting features tailored toward increasing online privacy while safeguarding user data, Hotspot Shield stands out among competitors as an indispensable online service provider.
One of Hotspot Shield's key features is its exclusive Catapult Hydra protocol, designed to maximize speed and performance while still offering robust encryption. This ensures a seamless VPN experience suitable for tasks such as streaming media files, browsing the web or playing online gaming.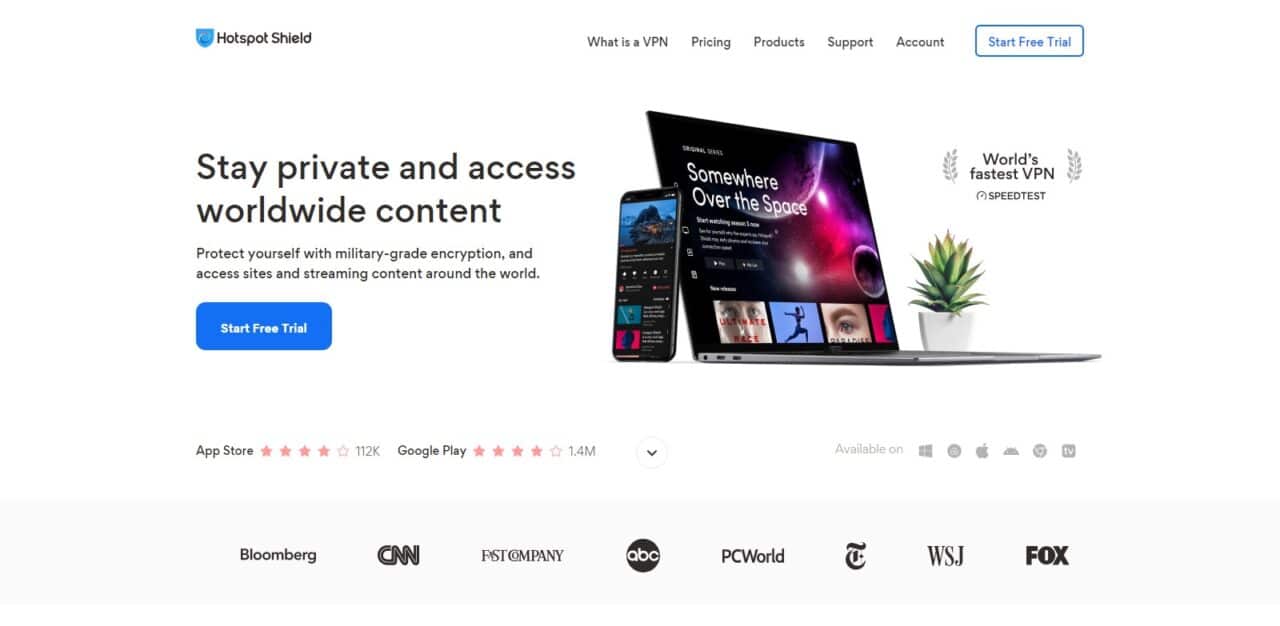 Hotspot Shield utilizes military-grade encryption, AES-256 in particular, to safeguard users' internet traffic and safeguard sensitive data against threats. Furthermore, its "Kill Switch" ensures that if their VPN connection drops all online activity is halted so as to prevent data leakage or leaks.
Hotspot Shield provides services and applications for various platforms, including iOS, Android, Windows, macOS and browser extensions – ensuring compatibility across devices. In addition, Hotspot Shield provides users with access to content that might otherwise be restricted or blocked in certain regions by offering "Bypass Censorship."
Hotspot Shield offers both free and premium plans. The former provides limited data usage per day that may suffice for light browsing needs; premium plans offer unlimited data usage with faster speeds across global locations – making Hotspot Shield an attractive VPN service that prioritizes speed, performance, and usability for its users.
6. SurfEasy VPN (Best Free Vpn For iPhone)
SurfEasy VPN is a Virtual Private Network (VPN) service designed to offer users a safe and private online browsing experience. Owned by NortonLifeLock (formerly Symantec), SurfEasy features many tools designed to improve online privacy and security.
SurfEasy strives to simplify VPN experience for its users, particularly newcomers to VPN technology. To make accessing VPN easier for all, they offer user-friendly applications on multiple platforms – iOS, Android, Windows and macOS are among them – making the service accessible and user friendly across a range of users.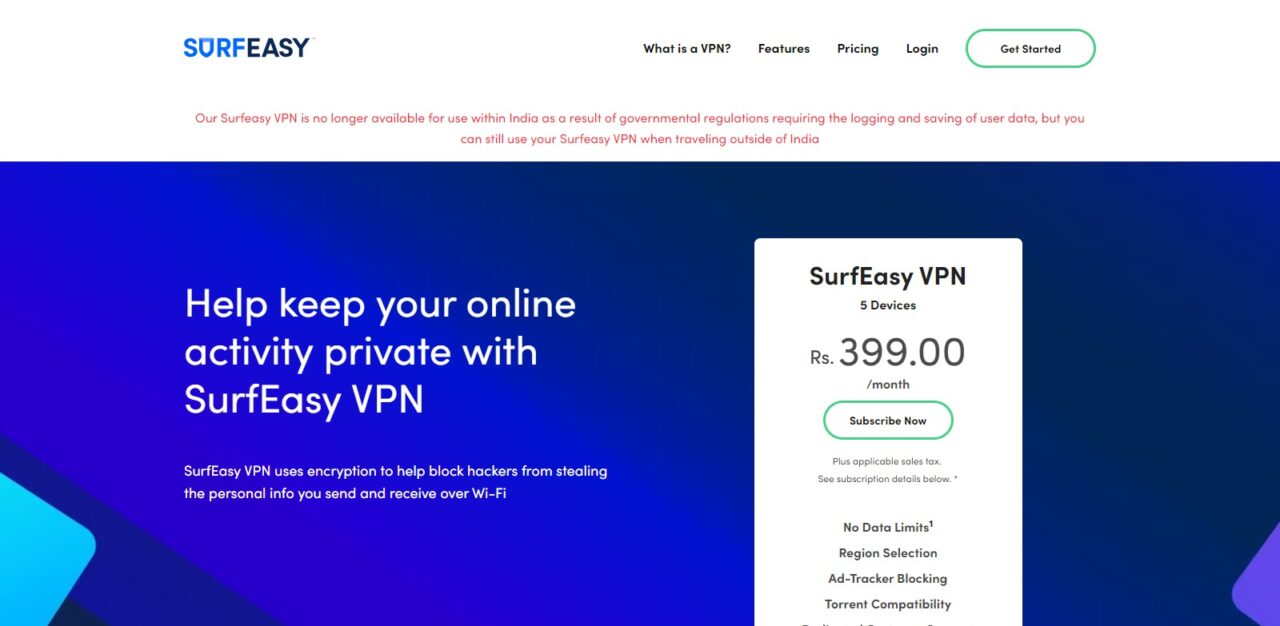 SurfEasy uses strong encryption protocols such as AES-256 encryption to shield user data from potential threats and eavesdropping. Furthermore, its "Private Browser" adds another level of privacy by clearing cookies and history upon closing the browser.
SurfEasy employs a no-logs policy that ensures users' activities online remain private and anonymous, further increasing privacy and anonymity. In addition, its WiFi Security feature encrypts users' connections when connecting to public Wi-Fi networks to reduce data interception risk.
7. VPN in Touch
VPN in Touch is a Virtual Private Network (VPN) service designed to provide users with a safe and private online browsing experience. The service specializes in offering easy-to-use applications with straightforward functionality for VPN functionality.
VPN in Touch offers applications for various platforms – iOS, Android, Windows and macOS – so users can secure their internet connections across devices. The service strives to simplify VPN experience for those unfamiliar with VPN technology by making it accessible to a wider audience.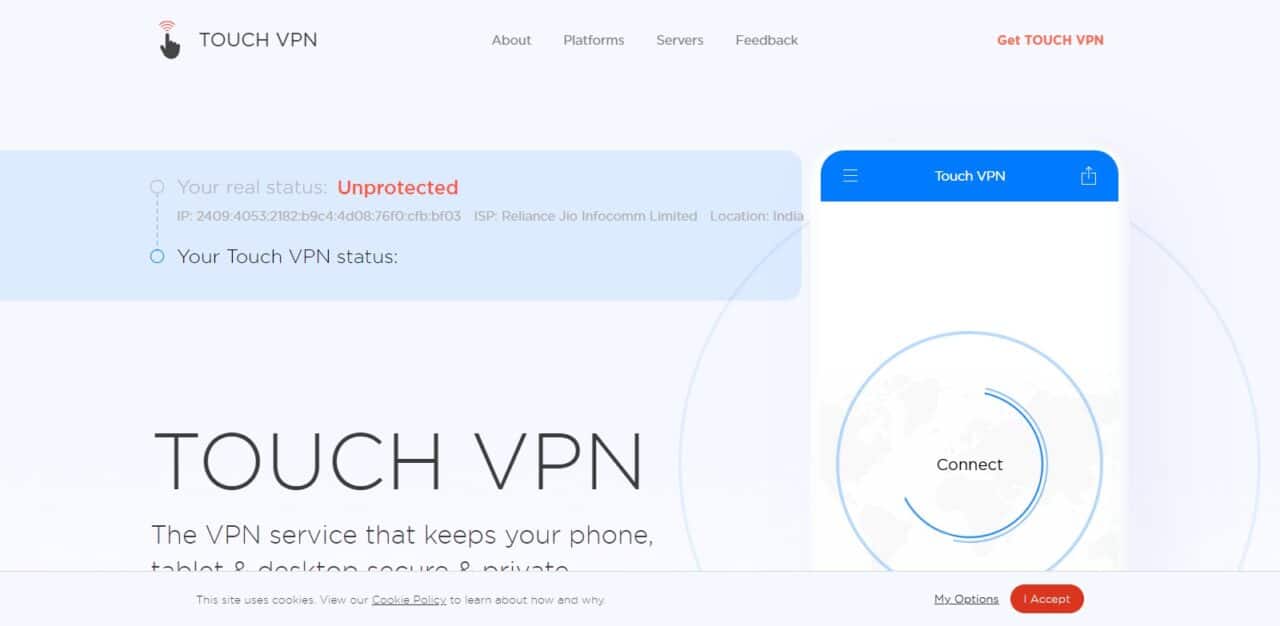 VPN in Touch's key features include providing secure data transmissions by providing robust encryption to protect users' transmissions, preventing unauthorized access and protecting sensitive information from potential threats. Furthermore, Secure Browsing feature adds another layer of protection by encrypting internet connections while browsing websites, providing an additional safeguard during online activities.
VPN in Touch may not offer as many advanced features or server locations as some other VPN providers do, yet still provides basic privacy and security benefits for those looking for an accessible yet basic VPN solution. Users should carefully read VPN in Touch's privacy policies and terms of service prior to engaging its services in order to ensure it fits with their data protection and privacy needs.
8. Ultra VPN (Best Free Vpn For iPhone)
Ultra VPN is a Virtual Private Network (VPN) service designed to give users greater online privacy and security. Although more information may have become available since my last update in September 2021, an "ultra" VPN suggests a service with top-tier encryption, robust security protocols, and an extensive server network to guarantee fast and secure connections.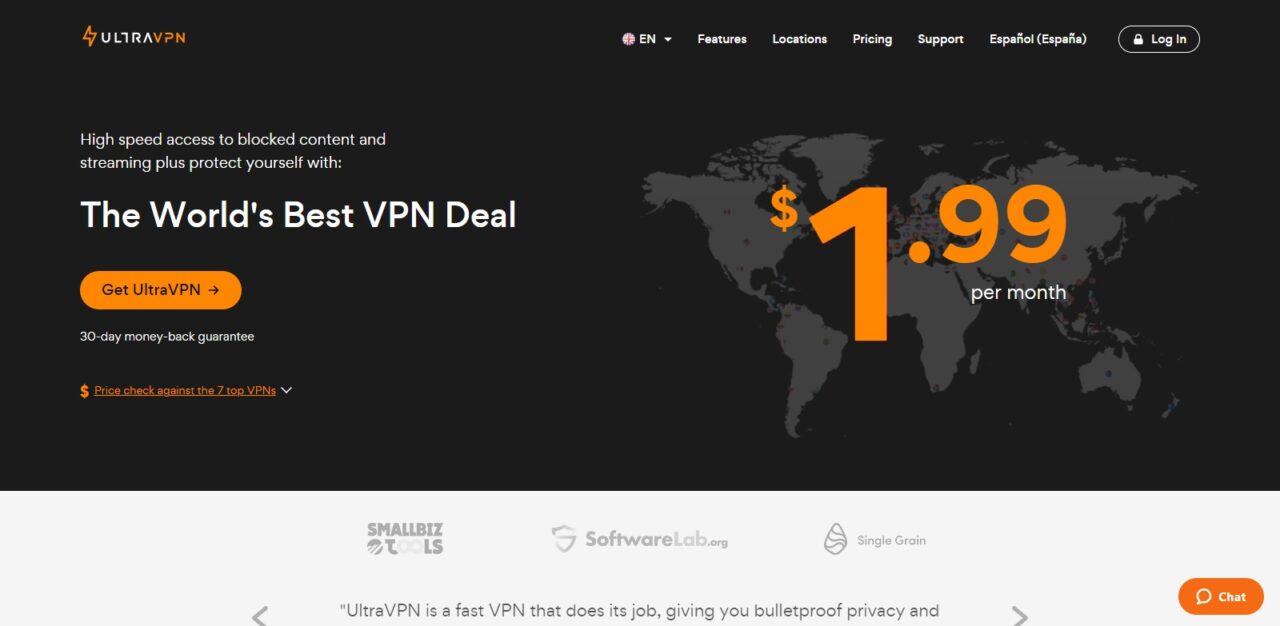 An "ultra" VPN service would prioritize user data protection with features such as strict no-log policies, advanced encryption standards such as AES-256 encryption standards and extra layers of protection like kill switches to prevent leakage of sensitive information.
An "ultra" VPN would aim to provide secure internet browsing to as wide a range of users as possible with its user-friendly interface and platform support, making secure internet browsing accessible across platforms. As with any VPN service, it is imperative to conduct comprehensive research and carefully examine user feedback to ascertain if Ultra VPN meets its promise of offering increased privacy and protection online.
9. Daily VPN
Daily VPN's Super Proxy App is a free security and privacy application designed to offer you a highly secure connection that protects against data leakage. Furthermore, this proxy server from Daily VPN ensures your online identity remains entirely anonymous by not keeping a record of your activity or creating any logs of its own.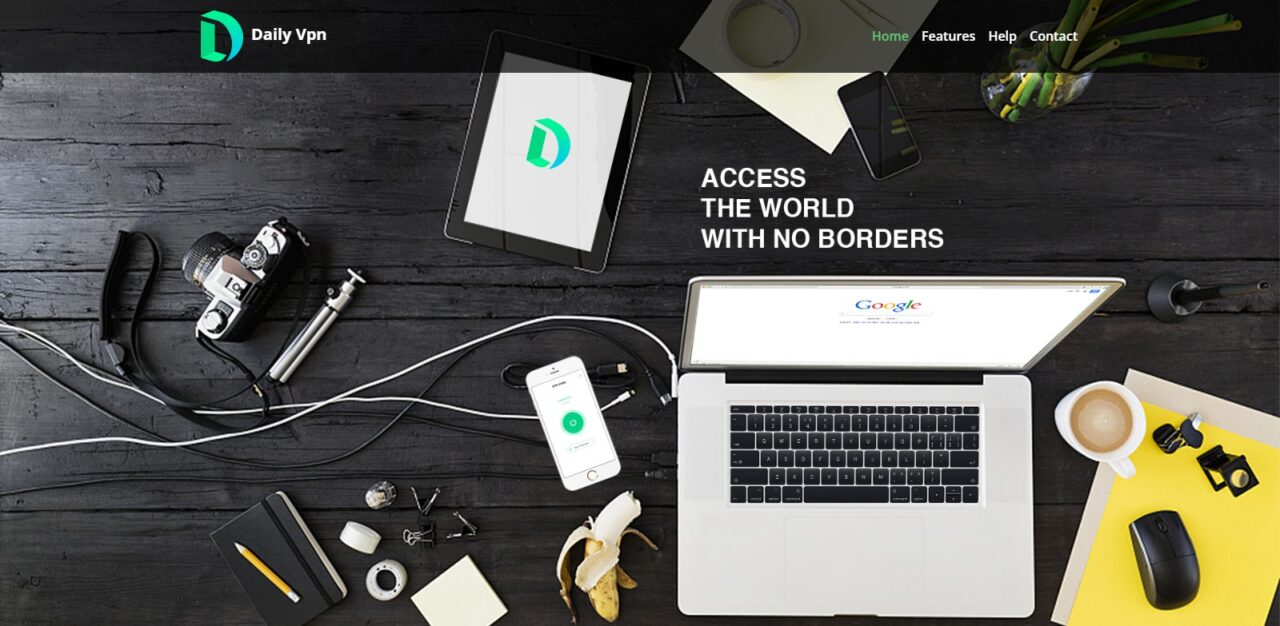 Daily VPN – Super Proxy App can provide users with similar benefits as popular services like Turbo VPN and NordVPN that offer multiple server locations, as well as features that make browsing the internet safer and easier. Users will enjoy daily VPN – Super Proxy App's user-friendly design as it makes using it more comfortable than ever before.
10. Larva VPN (Best Free Vpn For iPhone)
Larva VPN stands out by employing stringent security measures to provide users with maximum protection during online activities. Utilizing 256 Bit AES encryption, Larva protects all traffic against sophisticated 'Key Knowledge' attacks; rendering them ineffective. Larva stands out as an exceptional provider in that its approach guarantees both authenticity and confidentiality of data, thwarting any unauthorized access attempts.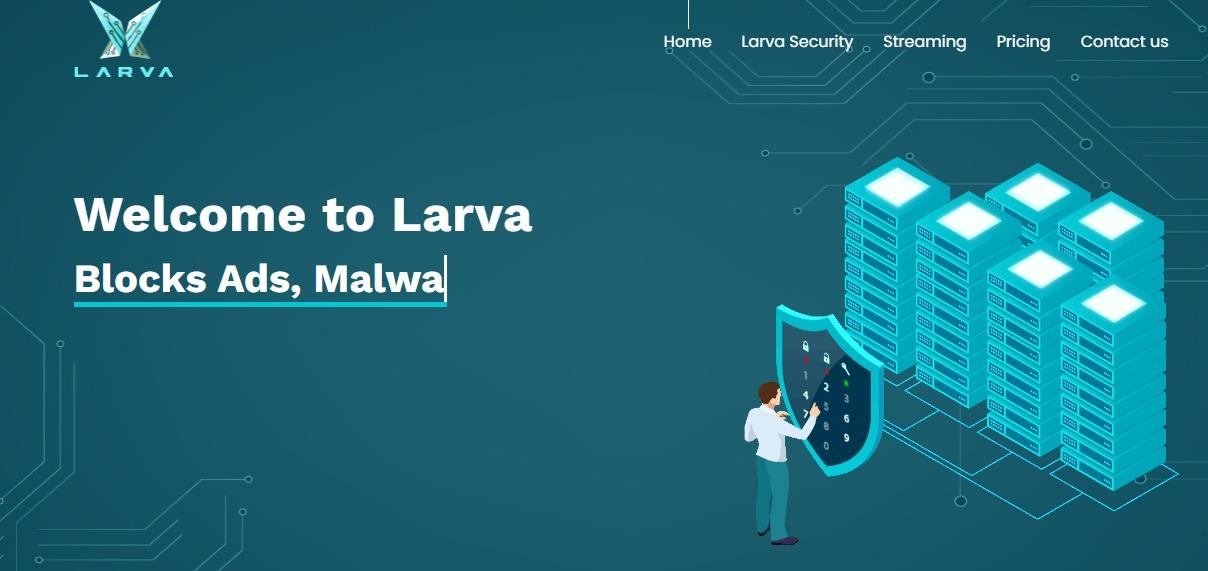 What truly distinguishes Larva is its ability to achieve such high levels of security without transmitting identifiable data in an identifiable format. Additionally, all connections are cleverly disguised as encrypted web traffic to enhance anonymity and privacy when traversing digital terrain. Larva stands out among VPN services with its combination of advanced encryption technologies and stealthy connection methods, giving users confidence while browsing online with peace of mind.
Setting up a free VPN on your iPhone involves a few steps to ensure your online privacy and security. Here's a general guide on how to set up a free VPN on your iPhone:
Choose a Reputable Free VPN Service: Start by selecting a trustworthy and reputable free VPN service. Look for VPN providers that have a no-logs policy, strong encryption, and a user-friendly app for iOS devices. Examples of popular free VPNs include ProtonVPN, Windscribe, or TunnelBear.
Download the VPN App: Go to the App Store on your iPhone and search for the VPN app you've chosen. Download and install the app on your device.
Install the VPN App: Open the VPN app once it's installed. You may need to create an account or sign in with your credentials if required.
Grant Permission: The app may ask for permission to configure VPN settings on your iPhone. Follow the on-screen prompts to grant the necessary permissions.
Connect to a Server: Open the VPN app and log in if required. Then, you can usually select a server location from a list provided by the app. Choose a server location that suits your needs, such as one that's close to your physical location or one that allows access to specific content.
Enable the VPN Connection: Once you've selected a server location, tap the "Connect" button within the app to establish the VPN connection. The app may indicate when the connection is successful.
Verify the Connection: To ensure the VPN is working correctly, you can check your IP address to confirm that it matches the server location you selected. You can do this by searching "What is my IP address" on a web browser while connected to the VPN.
Start Browsing Securely: With the VPN connected, you can now use your iPhone to browse the internet securely and anonymously. Your internet traffic will be encrypted and routed through the VPN server you chose.
Remember that while free VPNs offer basic privacy protection, they often have limitations such as data caps, slower speeds, and fewer server options compared to paid VPN services. Additionally, be cautious when selecting a free VPN, as some may have privacy concerns or limitations. Always prioritize your online security by choosing a reputable and well-reviewed free VPN service.
Use These iPhone VPN Apps to Secure Your Online Privacy
Secure your online privacy with these top-rated VPN apps for iPhone. These apps offer robust encryption, user-friendly interfaces, and reliable protection against cyber threats.
ProtonVPN: Trustworthy and privacy-focused, ProtonVPN offers strong encryption and a strict no-logs policy. Its intuitive app design makes it easy to connect to servers in various countries while safeguarding your data from prying eyes.
Windscribe: Windscribe's user-friendly app provides excellent security features, including a built-in ad blocker and a reliable kill switch. With its extensive server network and generous data allowances, Windscribe ensures a secure and seamless browsing experience.
TunnelBear: Known for its charming design, TunnelBear offers a simple yet effective VPN solution. It employs strong encryption and features like VigilantBear (kill switch) to protect your data even if the connection drops.
Hotspot Shield: Hotspot Shield's Catapult Hydra protocol ensures lightning-fast speeds without compromising on security. This app is ideal for streaming and browsing, and it includes additional features like malware protection.
SurfEasy VPN: Owned by NortonLifeLock, SurfEasy VPN provides user-friendly applications and strong encryption. Its Private Browser feature enhances privacy by automatically clearing cookies and browsing history.
Hide.me VPN: Hide.me boasts robust encryption, a strict no-logs policy, and a reliable kill switch. Its versatile apps for various platforms, including iOS, ensure a secure online experience.
VPN in Touch: Offering an accessible approach to VPNs, VPN in Touch focuses on simplicity. Its user-friendly interface makes it a suitable choice for beginners while still providing essential security features.
Ultra VPN: While information might be limited, Ultra VPN likely emphasizes advanced encryption and secure connections. Its focus on protection without sending recognizable data ensures a higher level of anonymity.
Larva VPN: If available, Larva VPN could provide exceptional security through encryption and innovative connection disguises. Its unique features might offer a seamless and private online experience.
Daily VPN: While details may vary, Daily VPN may offer reliable encryption and secure connections to protect your daily online activities from potential threats.
Remember to research and choose a VPN app that aligns with your specific needs and preferences. These recommendations highlight apps that prioritize privacy and security while providing an easy-to-use experience on your iPhone.
Best Free Vpn For iPhone Conclusion
ProtonVPN stands out as a top contender when it comes to choosing a free VPN for iPhone users, thanks to its strong focus on user privacy, robust encryption standards and no log policy that provide a protective shield for online activities. While its free plan may come with some restrictions regarding server options and speeds, ProtonVPN's commitment to provide safe browsing remains undiminished; its user-friendly interface and reliable security features make ProtonVPN an outstanding choice for privacy-minded iPhone users who prioritize trust over cost.
Best Free Vpn For iPhone FAQ
What is the best free VPN for iPhone?
Among the top options, ProtonVPN is often regarded as one of the best free VPNs for iPhone. Its strong emphasis on privacy, robust encryption, and user-friendly interface make it a popular choice.
Is ProtonVPN really free on iPhone?
Yes, ProtonVPN offers a free plan for iPhone users. While it comes with certain limitations, such as limited server locations and slower speeds, it still provides essential privacy features without a subscription fee.
Are free VPNs for iPhone safe to use?
Reputable free VPNs like ProtonVPN prioritize user safety and employ encryption to protect your data. However, it's important to choose a trusted provider with a transparent privacy policy to ensure your security.
Can I use a free VPN to access geo-restricted content?
Yes, many free VPNs, including ProtonVPN, allow you to access geo-restricted content by connecting to servers in different countries. However, keep in mind that some free VPNs might have limitations on the number of server locations available.
What are the limitations of using a free VPN on iPhone?
Free VPNs often come with restrictions such as limited server choices, slower connection speeds, and data caps. Additionally, some free VPNs might display ads or offer a limited selection of features compared to their paid counterparts.