Best PS5 Games The PlayStation 5 (PS5) has quickly become a gaming powerhouse, boasting a library of exceptional titles that showcase the console's capabilities. Some of the best PS5 games include "Demon's Souls," a stunning remake of the classic action RPG with breathtaking visuals and challenging gameplay. "
Ratchet & Clank: Rift Apart" is a showcase for the console's speed and power, offering a delightful platforming and action-adventure experience. "Returnal" combines roguelike elements with intense shooting mechanics and a mysterious narrative. "Astro's Playroom" comes pre-installed and showcases the DualSense controller's innovative features.
"Deathloop" is a unique first-person shooter with a time-looping narrative, while "Resident Evil Village" delivers a thrilling horror experience. These games represent just a fraction of the incredible titles available on the PS5, catering to a wide range of gaming preferences and demonstrating the console's immense potential.
What is PS5 Games ?
PlayStation 5 (PS5) games refer to video games that are specifically designed to be played on Sony's PlayStation 5 gaming console. These games are developed to take full advantage of the console's hardware capabilities, including its powerful CPU, GPU, fast SSD storage, and innovative features like the DualSense controller with haptic feedback and adaptive triggers.
PS5 games encompass a wide range of genres, from action-adventure and role-playing games to sports simulations and puzzle titles. Many of these games offer stunning graphics, immersive audio, and improved load times compared to their predecessors on previous PlayStation consoles. Some PS5 games are exclusive to the platform, meaning they can only be played on a PS5 console.
Here is list of Best PS5 Games
Final Fantasy XVI
God of War Ragnarök
Horizon Forbidden West
Deathloop
Tiny Tina's Wonderlands
Elden Ring
Spider-Man: Miles Morales
7 Best PS5 Games in 2023
1. Final Fantasy XVI
Final Fantasy XVI is an anticipated role-playing video game developed and published by Square Enix. As the sixteenth main installment of its iconic Final Fantasy franchise, known for its powerful narratives, compelling worlds, and unforgettable characters, Final Fantasy XVI promises to deliver.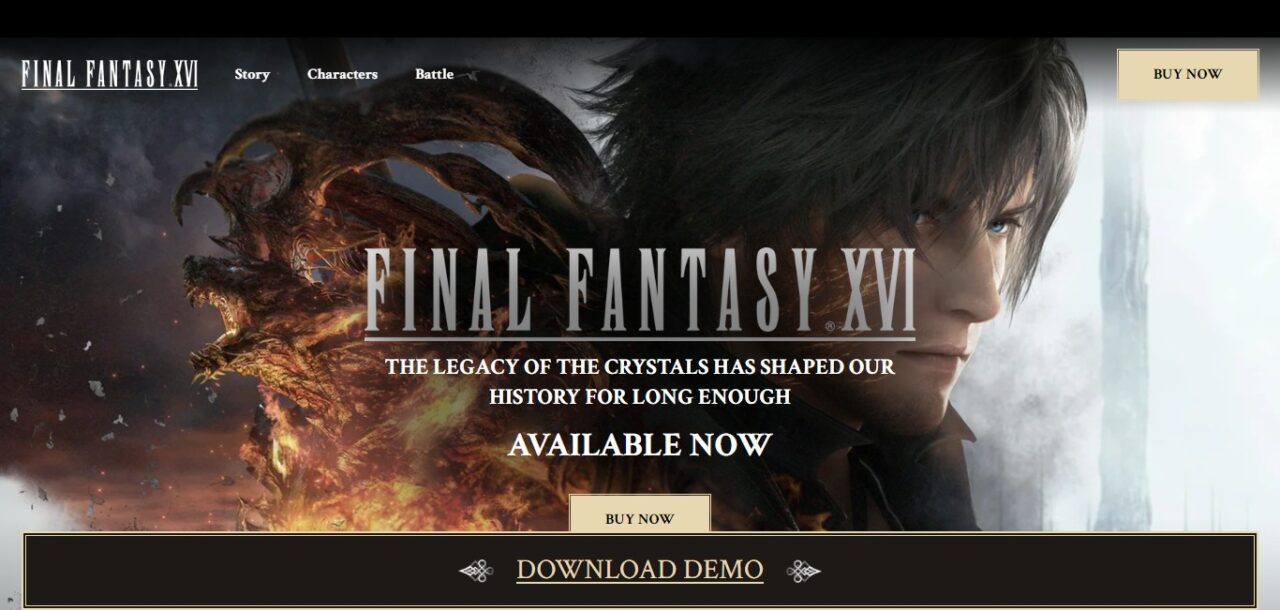 Set in Valisthea, this game promises a darker and more mature experience compared to some of its predecessors. Players should expect political intrigue, magical crystals, and epic battles as part of its narrative-driven gameplay experience.
Final Fantasy XVI features real-time combat and summoning, fusing traditional Final Fantasy elements with modern game play mechanics for an engaging experience. Fans have expressed immense anticipation for what appears to be an exceptional title on PlayStation 5, setting itself up to be one of its flagship titles while providing yet another captivating chapter in this beloved franchise.
2. God of War Ragnarök (Best PS5 Games)
God of War Ragnarok is one of the most highly anticipated video game releases, serving as a direct sequel to 2018's critically acclaimed title "God of War." Santa Monica Studio and Sony Interactive Entertainment's action-adventure title continues the epic tale of Kratos, the fierce Spartan warrior turned Norse god, and his son Atreus. Set against the backdrop of Norse mythology, God of War Ragnarok takes players through their journey in an ever-threatening world known as Ragnarok.
Building upon its predecessor's success, God of War Ragnarok promises an engaging narrative, breathtaking visuals, and intense combat sequences – promising an immersive gaming experience! God of War Ragnarok promises to further explore Kratos and Atreus's relationship while also introducing new characters and challenges.
With its blend of mythological storytelling and high-impact action gameplay, it will undoubtedly become a cornerstone title on PlayStation 5. God of War Ragnarok will surely prove popular among both veterans of the series as well as newcomers looking to discover this popular franchise.
3. Horizon Forbidden West
Horizon Forbidden West is an action role-playing game designed by Guerrilla Games and published by Sony Interactive Entertainment, and eagerly anticipated by gamers worldwide. Horizon Zero Dawn serves as the follow up game, continuing Aloy's story in a post-apocalyptic world inhabited by robotic creatures.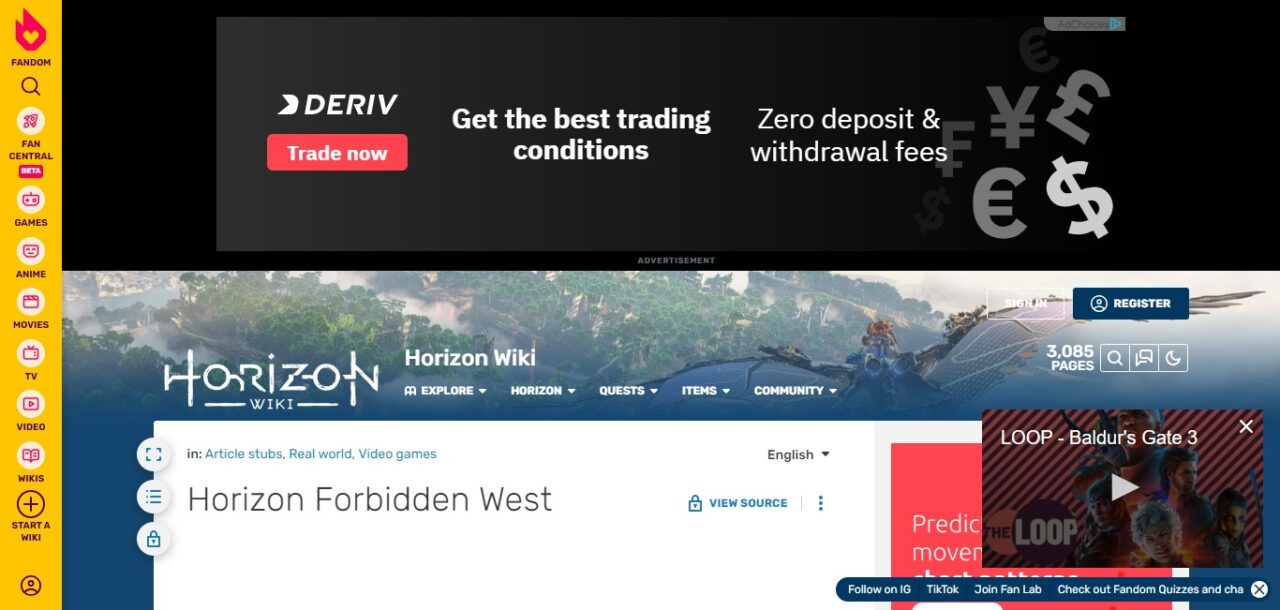 Horizon Forbidden West takes players on an unforgettable and immersive open world journey from San Francisco's historic ruins to lush Pacific Northwest jungles, offering them an immersive visual feast and engaging gaming experience. With its captivating narrative, upgraded combat mechanics, and new robotic foes to defeat,
this sequel looks to build upon its predecessor's success. Gamers can look forward to unearthing more secrets surrounding Aloy's world while witnessing her character development within this highly anticipated PlayStation exclusive title.
4. Deathloop (Best PS5 Games)
Deathloop, developed and published by Arkane Studios and Bethesda Softworks, has gained enormous traction among gamers around the world. Entering the elegant world of Blackreef, players take on the role of Colt, an assassin caught in an endless time loop.
This game's captivating and original concept centers around Colt's pursuit to eliminate eight targets within 24 hours while competing with Julianna, another skilled assassin. Deathloop's loop resets daily, offering players with ample opportunities to experiment, strategize and discover its mysteries.
Through immersive storytelling, dynamic gameplay and a captivating 1960s aesthetic, Deathloop provides a captivating gaming experience. Its combination of action, strategy and time manipulation mechanisms has earned praise as an innovative title within gaming culture.
5. Tiny Tina's Wonderlands
Tiny Tina's Wonderlands is an upcoming action role-playing video game developed by Gearbox Software and published by 2K Games. Set in the vibrant world of Borderlands, this game provides a delightful take on this popular franchise featuring Tiny Tina as its star character known for her eccentricities.
Players embark on an enchanting adventure as they navigate a high-fantasy realm filled with mythical creatures, magic spells and epic quests. Tiny Tina's Wonderlands stands out with its emphasis on imaginative and unpredictable gameplay, featuring dynamic narrative driven by Tiny Tina herself as the "Bunker Master."
Players can anticipate an immersive tabletop role-playing game experience with Tina providing unique storytelling and ever-evolving rules; combined with first-person shooter action, RPG elements, and humor this will surely provide fans of Borderlands as well as newcomers alike with an entertaining gaming experience!
6. Elden Ring (Best PS5 Games)
Elden Ring is one of the most anticipated video games upcoming and has attracted massive hype due to the work of two acclaimed creators: Hidetaka Miyazaki of Souls fame and George R.R. Martin from his role in creating The Witcher franchise. Martin is best known as the author of "A Song of Ice and Fire", the book series that inspired "Game of Thrones".
Elden Ring was created by FromSoftware and published by Bandai Namco Entertainment; its dark fantasy world known as the Lands Between is set within this action role-playing game. Little information has been revealed regarding the game's plot, yet FromSoftware promises that its signature challenging gameplay,
deep lore and intricate world-building will all feature prominently. By engaging Martin to craft the game's mythos and narrative, Elden Ring is creating immense excitement among gamers, promising an exceptional gaming experience that combines rich storytelling with punishing gameplay.
7. Spider-Man: Miles Morales
Spider-Man: Miles Morales is an engaging superhero video game developed by Insomniac Games and published by Sony Interactive Entertainment. As the sequel to "Marvel's Spider-Man," this game places players into Miles Morales' shoes as he accepts Spider-Man's mantle and must navigate all of its challenges as his own hero.
Set in vibrant and snowy New York City, the game combines open-world exploration with exciting combat sequences and an emotionally powerful narrative. Players get to utilize Miles Morales' unique powers – bioelectricity and invisibility – to combat new foes and defend the city against various threats. Spider-Man: Miles Morales boasts captivating story, stunning visuals, and dynamic gameplay to provide fans of Marvel universe an engaging superhero experience which showcases PlayStation 5 capabilities.
Best PS5 Games Conclution
Conclusion The PlayStation 5 (PS5) marks a new era in gaming with its impressive selection of titles that appeal to a broad spectrum of gaming preferences. From visually and emotionally captivating experiences such as "Horizon Forbidden West" and "Spider-Man: Miles Morales" to the innovative worlds of Deathloop and Elden Ring, PS5 provides an impressive collection of games that show its power and potential. These titles not only deliver outstanding graphics and gameplay, but they also push the envelope when it comes to storytelling and interactivity. No matter your favorite genre – action, adventure, role-playing or other – PlayStation5 offers unforgettable and captivating experiences that make the console an indispensable must-have for gamers worldwide. As its library continues to expand and offer even more captivating adventures in the near future.
Best PS5 Games FAQ
What are the best PS5 games?
The best PS5 games can vary depending on individual preferences, but some highly acclaimed titles include "Horizon Forbidden West," "Spider-Man: Miles Morales," "Deathloop," "Elden Ring," "Ratchet & Clank: Rift Apart," and "Demon's Souls," among others.
Are these games exclusive to the PS5?
Some of these games are PlayStation exclusives, while others may also be available on other platforms. It's important to check the game's availability and platform compatibility before making a purchase.
Can I play my existing PS4 games on the PS5?
Yes, the PS5 offers backward compatibility, allowing you to play the majority of your existing PS4 game library on the new console. Some games may receive enhancements for the PS5, offering improved graphics and performance.
Are there free games available for the PS5?
Yes, the PS5 offers a selection of free-to-play games, including titles like "Fortnite," "Apex Legends," and "Genshin Impact." Additionally, PlayStation Plus subscribers receive monthly free games as part of their subscription.
Do I need a 4K TV to enjoy these games?
While a 4K TV can enhance the visual experience, many PS5 games offer exceptional graphics and performance on 1080p displays. The console supports 4K resolution and ray tracing for those with compatible displays.