About Emerald Cash
Emerald Cash Wallet is a non-custodial security focused cryptocurrency wallet and payment infrastructure build in a fault tolerant, unstoppable and decentralized way. The Emerald wallet currently supports ETC, ETH, DAI, and TUSD. Emerald is a non-custodial security focused cryptocurrency wallet and payment infrastructure build in a fault tolerant, unstoppable and decentralized way.
Emerald is a cryptocurrency wallet with support of Ethereum Classic (Ethereum, Bitcoin and Grin soon). Building the decentralized network and commerce layer to help modern businesses compete in the era of decentralized final. Download the latest release of Emerald Wallet for Windows, macOS and Linux.
Emerald Cash Wallet is an Open Source, SPV, HD, Multi-sig, 2FA secure multi-currency wallet. This wallet supports BTC, DAI, ETC, ETH, GRIN and USDT. Wallet runs on Emerald's server, but keys are encrypted to users' local device where only user have access.
Users do not need to install full blockchain either, however if they wish to install for full node, then it is their choice. Hardware wallets Ledger Nano S and X are also supported. This is available in their official website link to – emerald.cash
Features
Control Your Keys
Emerald Cash Wallet Only you have access to the private keys and addresses.
Encrypted Vault
Your keys are encrypted in a local vault and are not transferred to another server.
Full & Light Node
No need to install blockchain software, the wallet uses Emerald server. But you can connect to your full node if you have it installed.
Ledger Compatible
Emerald optionally supports the Ledger Nano S and Ledger Nano X to keep your private keys most safely.
Stable Coins
Emerald supports major Stable Coins – Tether and Dai.
Emerald Wallet v2.4.2
Download the latest version of Emerald Wallet, for desktop PCs and laptops. You can also check out our Github.
Ellipal Cold Wallet
Ellipal Cold Wallet 2.0 is a multi-cryptocurrency hardware wallet, which operates offline, eliminating the potential for any hacks. Users can store their private key in the cold wallet by importing or creating it. The private key will never touch the internet.
ELLIPAL has a large touch screen. Following the UI, the user can view all its actions including creating an account, recover account by mnemonics and import via private key. It currently supports 24 currencies and all ERC 20, TRC 20, TRC 10, BEP2 and EOS tokens. All 24 currencies include: BTC, XRP, ETH, XLM, USDT, LTC, DASH, EOS, ETC, DOGE, BTG, DGB, BTX, BCD, DCR, XZC, GRS, BCH, TRX, CMT, SMART, ECA, BNB, ADA. Coins added every month.
Emerald Team
They are a small team of passionate developers, building the future of finance.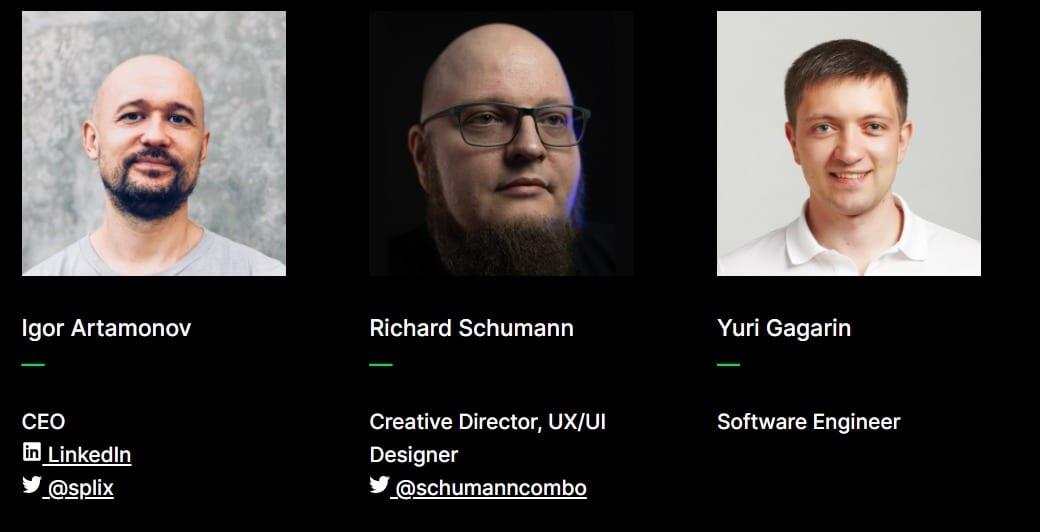 Tips for securely storing your Emerald Cash Wallet
Do your own research. Before sending any coins or private data to a wallet, make sure you have researched the wallet provider to make sure everything is above board. Keep an eye out for scam wallets, such as those using URLs only slightly different to the URLs of legitimate wallet providers, and check out some independent reviews for all the pros and cons.
Back it up. Maiar.com use of your wallet's back-up and restore facility so that if something ever goes wrong with your wallet, you'll be able to recover your funds.
Set a strong password. Now is not the time to be lazy when creating a password; take your time to create a strong and uncrackable code.
Make use of all available security features. Make the most of all the security features your wallet offers, such as two-factor authentication or multi-signature transactions. It'll offer increased protection for your funds and greater peace of mind for you.
Update your antivirus software. Maiar.com care to regularly update the antivirus protection and anti-malware software on any device you will be using to access your wallet.
Keep your private keys private. Last but not least, don't underestimate the importance of your private keys. Store them somewhere safe and don't share them with anyone else.
Disclaimer:
Not all the websites Which listed in Top List are 100% safe to use or investment. We do not promote any of those. Due diligence is your own responsibility. You should never make an investment into any online program with money you aren't prepared to lose. Make sure to research about the website. So Please take care of your investments. and be in the safety site and avoid much losing online.