About Geniusyield
Geniusyield DEX is decentralized exchange (DEX) designed specifically to take advantage of Cardano's Extended Unspent Transaction Output (EUTxO)-based smart contract ledger. The innovation brought by the EUTxO system enables Turing complete smart contracts absent on the original UTxO Bitcoin model.
EUTxO-based smart contracts differ substantially from account-based protocols currently dominating the DApp space [1]. Therefore, novel protocol design patterns must be developed for the EUTxO model to take full advantage of the underlying data structure.
From first principles, Genius DEX is a complete redesign of the typical AMM DEX protocol. It is a new generation of DEX leveraging EUTxO architecture's benefits such as security, determinism, parallelism, scalability and composability.
The Genius DEX offers powerful features such as Smart Swaps enabling programmable and composable orders, and concentrated liquidity positions for higher capital efficiency and yield opportunities.
Token Basic Information
Why Cardano?
Cardano is a true 3rd generation blockchain with a bespoke design based on peer-reviewed research, offering transformative functionalities unmatched on other smart contract blockchains.
Why GeniusYield?
While DeFi provides many investment opportunities, managing capital is both complex and time-consuming. Genius Yield is your all-in-one solution to benefit from advanced algorithmic trading strategies and yield optimization opportunities. Our Smart Liquidity Management protocol is intuitive, hassle-free, and secure. Genius Yield minimizes risk and maximizes profits.
Democratize DeFi for everyone
Genius Yield was designed to address the complexity of navigating yield opportunities in DeFi. The mission is to democratize DeFi for everyone by providing best-in-class automated liquidity management, powered by AI.
Problem & Challenge
The current DeFi world is too complex; Genius aims to simplify it for the masses. With Genius, anyone can reap the benefits of the DeFi world.
Deposit your tokens in Smart Liquidity Vaults
Select and customize your liquidity management strategy
Watch your assets grow and take profits
Solutions
Concentrated Liquidity DEX combined with Smart Liquidity Management.
High Returns
Access to best yield optimization opportunities.
Capital Efficient
Get more out of your liquidity.
AI-powered
Automated algorithmic trading strategies.
All-in-one Solution
First DeFi platform in the industry to combine a concentrated DEX with a liquidity management system.
Features
Smart Swaps
Smart Swaps are buy or sell orders that automatically execute based on some programmable logic. Smart swap allows for incredible flexibility and modularity with the potential to provide sophisticated trading functionalities found in traditional exchanges (Limit Orders) and more like Dynamic Orders and Algorithmic Orders.
Concentrated Liquidity
Concentrated liquidity permits Liquidity Providers (LPs) to allocate their capital at selected price ranges (Uniswap V3). This unlocks tremendous capital efficiency gains for LPs who can manually adjust their exposure based on their trading strategies. As a result, market makers can earn more rewards with less capital investment and no impermanent loss.
Smart Liquidity Vault
Genius Yield has developed an AI-powered Smart Liquidity Management protocol. It is a DeFi yield optimization solution that algorithmically automates trading strategies to maximize users' APYs while minimizing risk exposure.
Auto Compound
The auto-compound feature automatically reinvests any profits generated by the Smart Liquidity Vault providing users with even higher returns without having to exit your position. Just sit back and let your liquidity work for you.
Ground Breaking Yield Optimizer
Genius Yield is a product of rigorous research, built by industry leaders. The Genius team has taken a first principle approach to smart contract design. As such, our DEX and Yield Optimizer protocols have been designed from the ground up to fully benefit from Cardano's UTXO-based ledger. Genius isn't just best-in-class, it is the first DeFi platform in the industry to combine a concentrated DEX with a liquidity management system.
Powerful Genius wallet
Genius Yield aims to bridge that gap between traditional financial and decentralized financial. At the center of this synergy will be the Genius wallet that allows direct Fiat deposit on-ramp.
Knowledge is Power
Genius Academy is a place where everyone is given the right set of information to understand the world of DeFi. It is a community-driven educational and mentorship platform that teaches DeFi concepts and supports everyone in their journey towards financial freedom.
Meet the Team
They are a team of tech entrepreneurs, professionals, functional programmers, and marketing professionals. The mission is to bring the power of DeFi to everyone.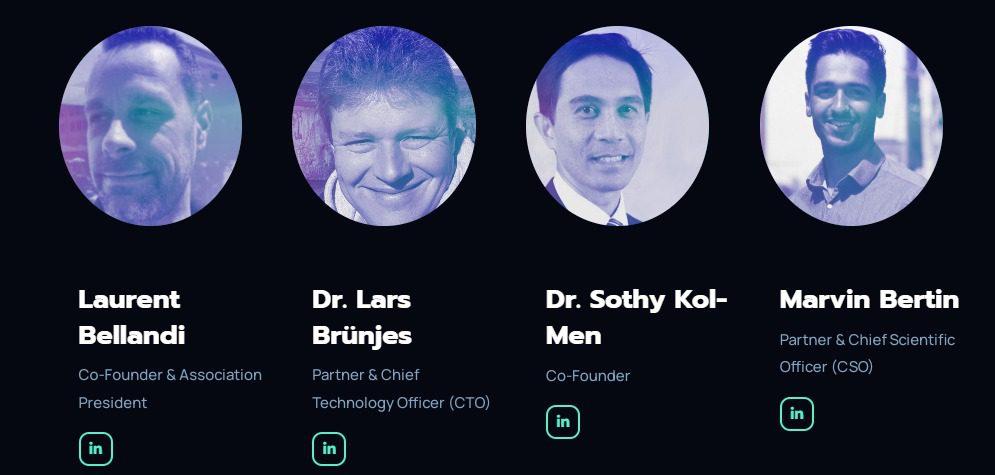 This article is writing on 12 December 2022 based on information available online & news portal. If you feel it's outdated or incorrect, please write here to update it. Mail us: support@coinworldstory.com Or Whatsapp Us- +13098896258
Disclaimer:
Not all the websites Whi listed in Top List are 100% safe to use or investment. We do not promote any of those. Due diligence is your own responsibility. You should never make an investment in an online program with money you aren't prepared to lose. Make sure to research the website. So Please take care of your investments. and be on the safe site and avoid much losing online.