Testerbuzz Amazon: In this article, we explain Testerbuzz Amazon product tester. Is its is good or bad read our article
As with any potential job opportunity online, it's wise to remain cautious and vigilant when pursuing one. One website which has drawn particular interest is Testerbuzz.com which claims to offer positions as Amazon product testers; however, before diving headfirst into any potential scams.
Testerbuzz Amazon: Unmasking the Scam
Let's be clear about one thing: Testerbuzz.com isn't what it seems. By promising "limited spots available" and responding within 48 hours, this website appears as an entryway to a dream job opportunity; unfortunately, all it really offers are false promises and smoke and mirrors.
Once you click the alluring "apply now" button, you are suddenly taken to an altogether different website – this should serve as your first warning sign – instead of landing on an official platform for Amazon-related opportunities, instead, they request your email address in exchange for a free Amazon gift card.
Exposing the Testerbuzz Amazon False Promise
Amazon does not recruit product testers through external websites like Testerbuzz. The e-commerce giant employs an intensive hiring process with recruitment exclusively taking place through official channels.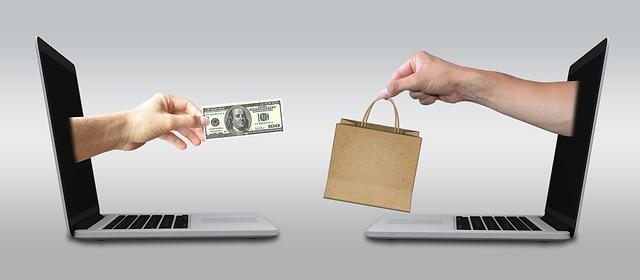 These fraudulent websites prey upon people's desires to find satisfying employment by offering product testing opportunities and seducing individuals into providing personal data as part of an "application process."
Protecting Yourself Online From Testerbuzz Types Scam
As the digital landscape continues to shift, it is imperative that individuals exercise caution when engaging with new job opportunities or unfamiliar websites. Here are a few key points you should keep in mind:
Prior to divulging any personal information, take time to investigate the legitimacy of a website by verifying reviews, affiliations and secure connections (HTTPs).
Cross-reference official sources: If in doubt, consult trusted resources such as Amazon's official website and approved employment channels in order to differentiate genuine opportunities from fraudulent ones.
Be wary of uninvited emails or offers: Email spammers may use email spamming techniques to lure unsuspecting individuals. Use caution if receiving job offers or requests for personal data out of the blue.
Protect Your Personal Data: Never reveal sensitive information like social security numbers, bank details or passwords to untrusted websites; legitimate employers won't ask for such data as part of the application process.
The Importance of Vigilance
Though becoming an Amazon product tester may seem appealing, it is crucial that you remain wary of potential scams such as Testerbuzz.com which target individuals seeking employment. By keeping up-to-date on information sources and safeguarding personal data you can navigate digital landscape safely.
Remember, genuine opportunities exist out there; just take care in finding them. Stay informed, stay vigilant, and protect yourself against scams like Testerbuzz.com.
Testerbuzz Amazon Conclusion
Testerbuzz.com's claim to offer Amazon product testing jobs is simply an elaborate scam. Individuals are drawn in with promises of limited spots and quick responses only to be diverted onto another platform where their personal data will be solicited as part of an attempt at signing up for free Amazon gift cards.
Amazon does not hire product testers through third-party platforms like Testerbuzz.com – legitimate employment opportunities with this e-commerce giant follow an official and stringent hiring process which does not utilize third-party sites for hiring purposes.
As part of your effort to prevent online scams, it is wise to exercise extreme caution when engaging with unfamiliar websites or job offers. Check for legitimacy by verifying official sources, be wary of unsolicited emails or offers, and refrain from sharing sensitive data with unknown websites.