About Axieinfinity Metaverse
Axieinfinity Metaverse is a Player-vs-Player (PvP), Pay-to-Win and Pay-to-Earn online game using Ethereum blockchain technology that was created in 2018 by Vietnamese company Sky Mavis. In the game, the user is able to create characters that are represented by means of an NFT token (non-fungible token) turning them into cryptographic collectibles, which you can upgrade to put in battles for which you can get virtual money. This money can be used to upgrade the same character, get another one or trade with them to get more dividends.
Overview
| Basic | Details |
| --- | --- |
| Project Name | Axieinfinity Metaverse |
| Type | Metaverse |
| Support | 24/7 |
| Contracts | N/A |
| Official Website Url | Click Here To Visit |
| | |
Axie Infinity Play-to-Earn Mechanics
Players in Axie Infinity can earn by collecting the daily rewards, adventuring in PvE, or winning games in the Arena. The only coin players can earn in-game is called SLP (Small Love Potion), and can't be used as a governance token. Top PvP players can earn AXS by ranking in the top 50.
The governance token, AXS, can be bought and exchanged on the most popular exchanges and can be staked in Binance. Axie Infinity will feature an in-house staking mechanism soon.
In the future, players will be able to earn SLPs by hosting events on their lands, playing different games in Lunacia with their Axies, and generally having a fun time in this creative environment.
In terms of real-world money, all in-game assets are NFTs and can be traded in the open marketplace, which is one of the best and most complete NFT marketplaces in the World. With over 3.6 billions in transactions, you might imagine they did quite a good job there.
Team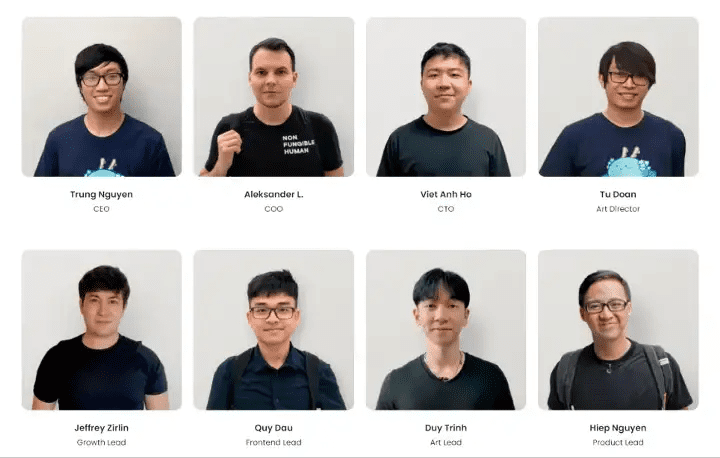 Axie Inifinity Rewards System
There are three ways to earn SLP in Axie Infinity:
Complete the daily mission (+25 SLP per day);
Complete missions in Adventure (+0-50 SLP per day). Doesn't consume energy to earn SLP, but consume energy to earn EXP;
Win games in the Arena (+0-21 SLP per win). Consumes energy to earn SLP.
How much energy you have depends on how many Axies you have stacked in your account.
3-9 Axies get you 20 energy, with a refresh of 5 every 6 hours;
10-19 Axies get you 40 energy, with a refresh of 5 every 3 hours;
From 20 Axies, you receive 60 energy, with a refresh of 5 every 2 hours.
Your daily and per-activity rewards change based on your level and experience. In PvE, you will earn a different number of SLP depending on the level you're facing:
| | |
| --- | --- |
| Lvl. 1-4 | 1 SLP per win |
| Lvl. 5-9 | 2 SLP per win |
| Lvl. 10-14 | 4 SLP per win |
| Lvl. 15-16 | 6 SLP per win |
| Lvl. 17-20 | 5-10 SLP per win |
| Lvl. 21-36 | 10-20 SLP per win |
Roadmap
Please note that there are many things that could change the ordering of these priorities including massive traction, breakthrough research, and feedback from the community. In addition, it should be understood that these are projections that we are making to the best of our ability but are subject to many potential disruptions. Axie is a bleeding-edge game that's incorporating unfinished, risky, and highly experimental technology.
Q1 2020: Land and Items migrated to Ronin
Q2 2021: Axies migrated to Ronin
Q2 2021: Axie: Origin Alpha
Q3 2021: $AXS staking
2022: Land Gameplay Community Alpha
2022: Land gameplay
2022: Lunacia SDK Alpha (N/A, converted to builder's program cookbook for now)
2023: Axie Part Upgrades
Axie Inifinity Features
Axie Infinity supports a play-to-earn model
There are 2 major ways players can earn money while playing Axie Infinity. They can either breed new Axies and sell them on the marketplace or exchange their SLP-denominated rewards for fiat.
It has a high entry barrier
Due to the initial investment that new players have to make to play Axie Infinity, it is not the ideal choice for those who cannot part away with a large chunk of capital
Earth
Where in the metaverse without lands. There is no finished collection yet, but presumably, it will be land in Wiami.
Video