About Barnbridge.com
Barnbridge.com, founded in 2019, is a protocol for tokenizing risks. It was launched in September 2020. BarnBridge is a sort of decentralized finance (DeFi) lego for creating tradeable tokens that expose a consumer to market volatility. As of March 2021, the platform is still in an early stage of launch. To learn more about this project, check out our deep dive of Quant.
BarnBridge is a project that expands the functionality of DeFi to make it more flexible and efficient. By tokenizing market fluctuations and exposure to risks, it can reduce volatility for conservative investors or increase it for daytraders. BarnBridge enables traditional risk management tools and fixed income instruments on the DeFi market. The main focus is dividing cryptocurrency risks into tranches so market participants, depending on their risk profile, can invest in different products or assets.
Quick Fact About Barnbridge.com Defi Coin
Who Are the Founders of BarnBridge?
BarnBridge Defi was co-founded by Troy Murray and Tyler Ward. Prior to working on , Murray founded a crypto R&D firm RUDE_labs, exploring the benefits that blockchain can bring to the media since 2012. He has also worked as director of strategy at Breaker and as a supervisor/technical architect at snglsDAO Foundation.
Before going on to co-found BarnBridge, Ward has founded Proof Systems, a digital marketing company focused on the fintech industry. Ward has also worked with ConsenSys, Earn.com, FOAM, Dether, Grid +, Centrality, Sylo, NEAR Protocol, DARMA Capital, SingularDTV and snglsDAO.
SMART Bonds
SMART Yield
Interest rate volatility risk mitigation using debt based derivatives.
SMART Exposure
Barnbridge.com SMART Exposure allows users to passively rebalance between any two assets via tokenized strategies.
SMART Alpha
Market Price Exposure Risk Mitigation using tranched volatility derivatives.
What Makes BarnBridge Unique?
Sustainable DeFi platforms like Compound (COMP) and Aave (AAVE) provide over 5% annual percentage yield (APY) on some assets. With profitability optimizers like yEarn, APY can grow to over 10%. The drawback of these DeFi platforms is that they don't offer fixed income; additionally, adding cryptocurrencies to a portfolio means taking on significant risks as cryptocurrency assets are highly volatile.
BarnBridge Defi advantage is that it can aggregate yields with fixed income and flatten them to improve the efficiency of the system. This helps make the entry into the crypto industry more personalized and predictable for consumers, opening it up to a wider audience. From the standpoint of traditional finance, BarnBridge can be used to improve the effectiveness of stock trading.
Barnbridge.com creates tokenized derivatives based on market fluctuations. Examples of underlying markets include rates of return, prices, market prediction odds, default rates on mortgages and others. These derivative tokens are divided into high, medium and low risk/reward categories. This is a cross-platform risk tokenization protocol with tranches of fixed income and volatility.
BarnBridge also supports SMART Alpha Bonds that can be used to tokenize price risks. They can expose users to large, medium, or low price fluctuations. Smart Alpha Bonds on Ethereum can be used as derivatives to hedge against any ERC-20 token price fluctuations.
BarnBridge's principal competitors are other DeFi risk hedging platforms, such as the options trading platforms Hegic (HEGIC) and Opyn.
Token – $BOND
BOND is an ERC-20 token. It will be used to stake in the system, and as a governance token when the governance module is launched. As it conforms to the ERC-20 standard, the $BOND token is tradeable on any exchange and storable on any wallet – allowing anyone in the world to access it.
How Is the BarnBridge Network Secured?
BOND is based on Ethereum's ERC-20 compatibility standard. It is used for betting, governance and incentives on the BarnBridge network. BOND can be stored in any wallet that supports Ethereum, allowing easy access to the token.
Governance
Barnbridge.com DAO is an initiative, which grants voting rights to the BOND holders and lay the foundation for the BarnBridge products. The BarnBridge DAO is the only source of minting products on top of the blockchain and launch them into the wild. BarnBridge DAO is governed by the BOND tokens and empowers the community by enabling decentralized decision making on the BarnBridge protocol.
Where Can You Buy BarnBridge (BOND)?
BarnBridge (BOND) can be purchased at a number of cryptocurrency exchanges including:
Uniswap (V2)
MXC.COM
1inch Exchange
Bilaxy
Hotbit
Meet The Team
The Barnbridge.com team is composed of industry veterans with a track record of building.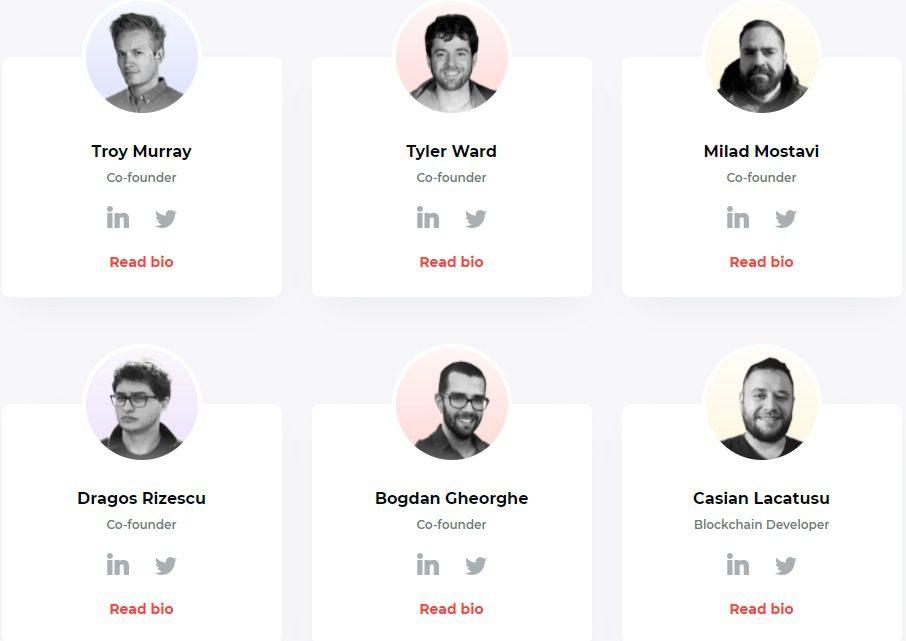 Disclaimer:
Not All The Websites Which Listed In Top List Are 100% Safe To Use Or Investment. We Do Not Promote Any Of Those. Due Diligence Is Your Own Responsibility. You Should Never Make An Investment In An Online Program With Money You Aren't Prepared To Lose. Make Sure To Research The Website. So Please Take Care Of Your Investments. And Be On The Safe Site And Avoid Much Losing Online.
Article Disclaimer
The Information Presented Here Does Not Constitute Investment Advice Or An Offer To Invest. The Statements, Views, And Opinions Expressed In This Article Are Solely Those Of The Author/company And Do Not Represent Those Of Coinworldstory. We Strongly Advise Our Readers To Do Your Own Research (DYOR) Before Investing In Any Cryptocurrency, Blockchain Project, Or Ico, Particularly Those That Guarantee Profits. Furthermore, Coinworldstory Does Not Guarantee Or Imply That The Cryptocurrencies Or Projects Published Are Legal In Any Specific Reader's Location. It Is The Reader's Responsibility To Know The Laws Regarding Cryptocurrencies And Icos In His Or Her Country. Please Respect Your Country Law & Take Advice From Your Advisor .