Best AI QR Code Generators The best AI QR Code generators are cutting-edge tools that leverage artificial intelligence to create dynamic and efficient QR codes. These generators offer a plethora of advanced features, such as customization options, analytics tracking, and the ability to encode various types of data, from URLs to contact information.
They excel in simplifying the QR code creation process, ensuring optimal readability and scannability across different devices and platforms.
Furthermore, AI-powered QR code generators frequently update their algorithms to adapt to the evolving QR code standards and technology, making them indispensable tools for businesses and individuals seeking to enhance their marketing, branding, and information-sharing strategies in our increasingly digital world.
What is AI QR Code Generators?
AI QR Code generators are software tools that employ artificial intelligence (AI) techniques to generate Quick Response (QR) codes. QR codes are two-dimensional barcodes capable of storing various forms of information, including website URLs, textual data and contact details. AI QR Code generators offer an efficient method of creating QR codes by employing AI algorithms to optimize factors like data encoding, error correction and design.
These generators often include features like logo integration and dynamic QR codes which can be updated with new information, in addition to analytics for tracking their performance. AI QR Code generators produce QR codes that are both scannable and compatible with multiple devices and applications – making them invaluable tools for businesses, marketers, and individuals looking to leverage QR codes for various uses.
Here is List of Best AI QR Code Generators
Art QR Code (Android)
V2A: QR Art Generator by AI (Android)
Image Gallery QR Code Generator (Android)
QRGen AI (iOS)
Beaconstac's QR Code solution
QR Code Monkey
Scanova
7 Best AI QR Code Generators in 2023 
1. Art QR Code (Android)
Art QR Code is an innovative Android app created to bridge traditional art forms with digital art forms. Artists can embed QR codes into physical works of art so viewers can access digital information about it. Scanning QR codes with a QR code reader reveals artist statements, behind-the-scenes videos, links to online galleries or interactive augmented reality experiences – greatly enriching art appreciation experiences and providing additional layers of depth.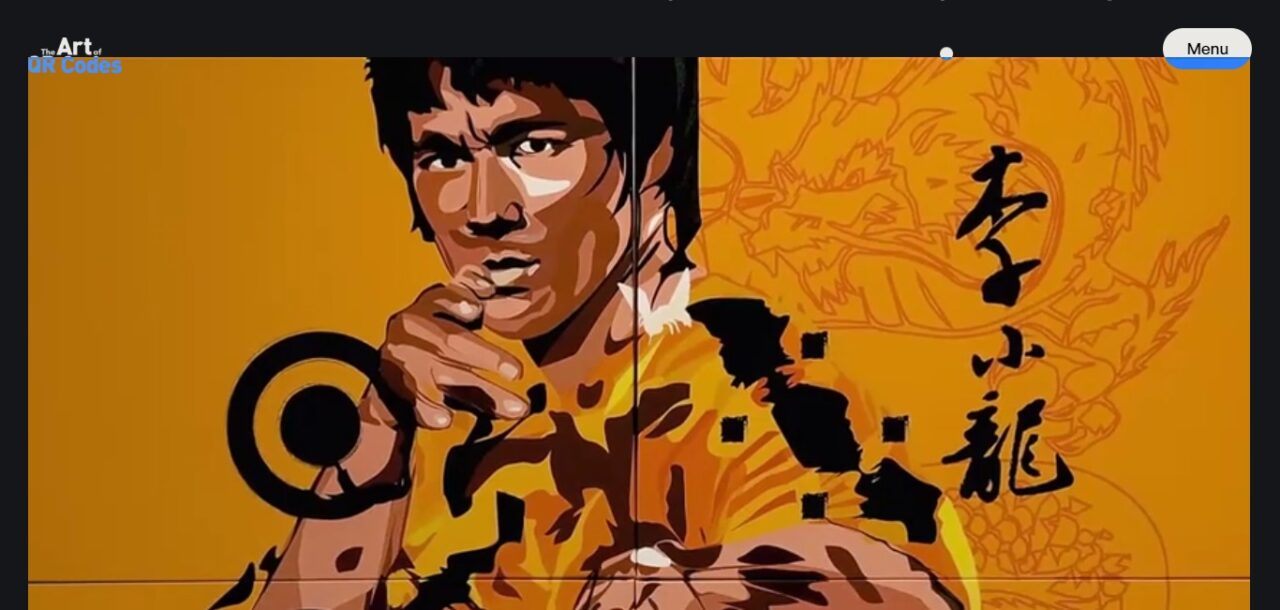 Art QR Code not only fosters engagement between artists and their audience, but it also creates new creative possibilities by seamlessly merging physical with virtual visual art forms. It represents a powerful tool for artists looking to embrace technology and expand the impact of their works in our increasingly digital era.
2. V2A: QR Art Generator by AI (Android) (Best AI QR Code Generators in 2023 )
V2A: QR Art Generator by AI is an extraordinary Android application that seamlessly bridges art and artificial intelligence. This groundbreaking app gives artists and enthusiasts alike the power to transform their artistic ideas into QR codes using AI algorithms.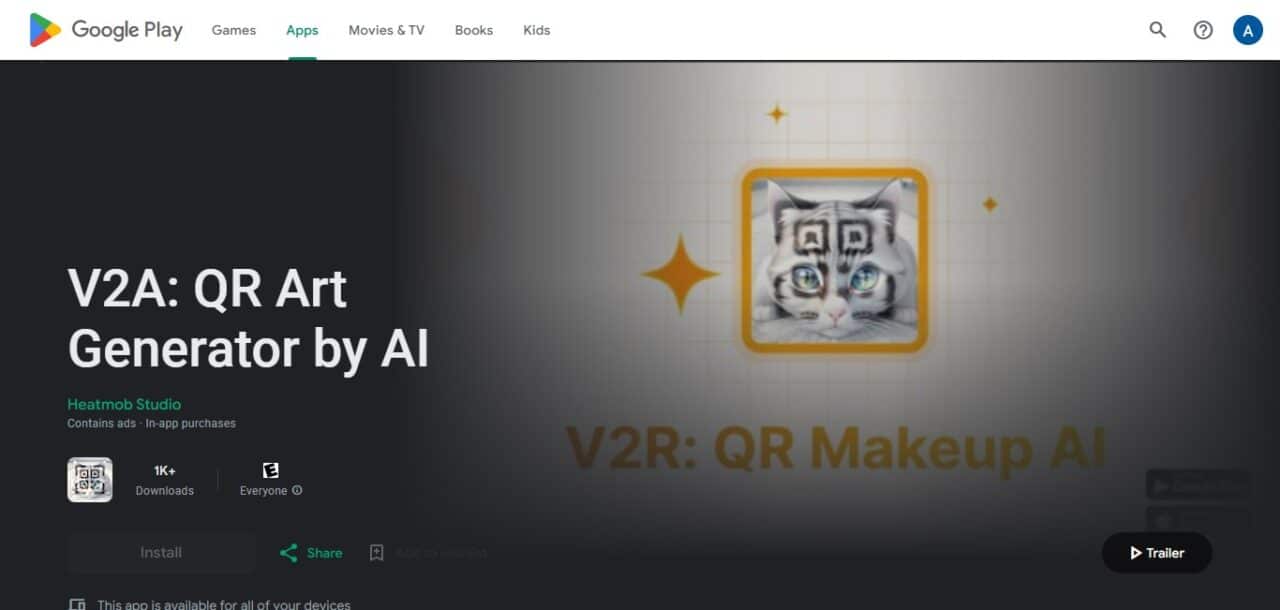 Users can upload any artwork they create – be it paintings, illustrations or graphic designs – and V2A will generate a QR code which captures its essence. What distinguishes this app is its ability to add aesthetic qualities that mirror an artwork's style, colors and textures, turning QR codes into artistic pieces themselves.
These QR codes not only communicate information but also serve as visually engaging representations of art; making them ideal for exhibitions, galleries and digital portfolios. V2A: QR Art Generator by AI embodies the merger between technology and artistic expression, giving creators new ways to engage their audiences while harnessing QR codes' vast potential as artistic mediums.
3. Image Gallery QR Code Generator (Android)
Image Gallery QR Code Generator for Android is an intuitive app designed to make sharing multiple photos or images a simple process. This handy app enables users to generate a single QR code which, when scanned, opens an image gallery containing their photos instantly.
Perfect for photographers, event organizers or simply streamlining image sharing processes efficiently – this tool offers convenience and efficiency! Users can easily create an image gallery by uploading and organizing their images, customizing its appearance, and creating a QR code that can easily be shared.
Image Gallery QR Code Generator offers an effective and effortless solution to simplifying image sharing while offering an engaging viewing experience for viewers. It simplifies sending multiple image files individually while improving viewer's experience by organizing images visually appealing way. Ideal for any looking to streamline image sharing experience while providing seamless and enjoyable user experience.
4. QRGen AI (iOS) (Best AI QR Code Generators in 2023 )
QRGen AI for iOS is an effective and user-friendly app designed to offer AI-driven QR code generation directly on iPhone and iPad users' smartphones and tablets. Perfect for both individuals and businesses seeking effortless code generation, it aims to make creating QR codes hassle free!
QRGen AI uses artificial intelligence to ensure its outputs are both highly functional and visually appealing. Users can encode different forms of data, including URLs, text, and contact details into QR codes, while personalizing their designs with colors, logos, and styles that reflect either their brand identity or individual tastes.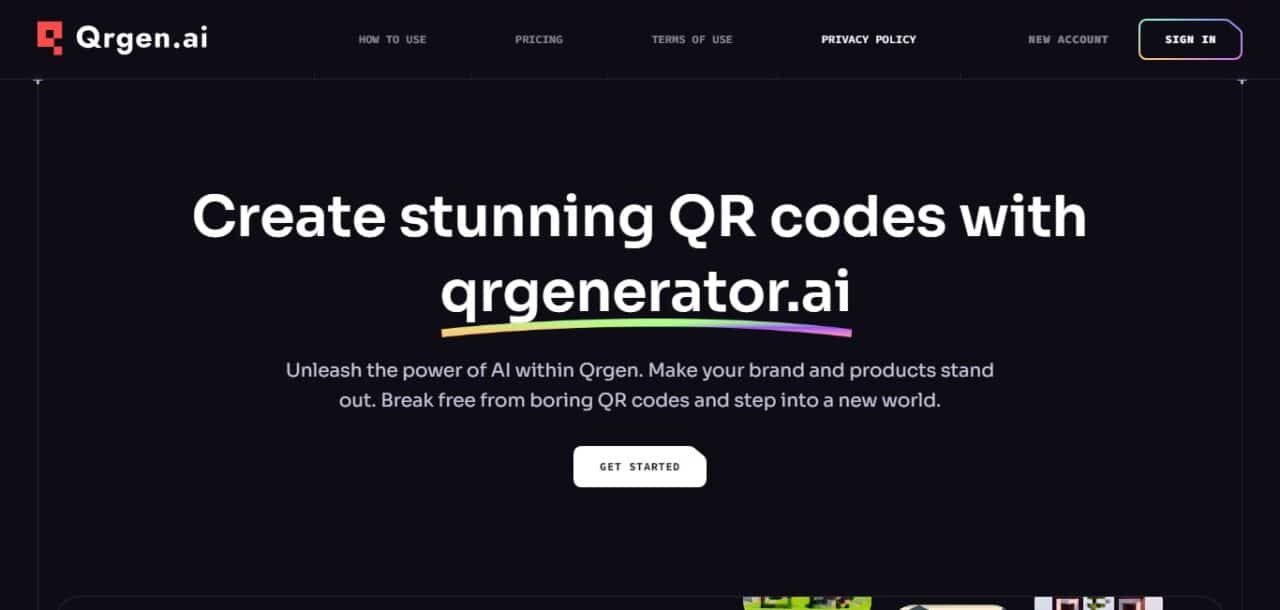 One of the key advantages of QRGen AI is its dynamic QR code generation feature, enabling marketers and businesses to update the information contained within them with new data – perfect for marketing campaigns and content sharing.
No matter whether it be marketing campaigns, business ownership or simply personal use; QRGen AI simplifies this process and offers an expansive suite of features designed specifically to meet all your generation requirements on iOS devices.
5. Beaconstac's QR Code solution
Beaconstac's QR Code solution provides businesses and individuals alike with a flexible and comprehensive platform that enables them to leverage the power of QR codes across a wide array of applications. Beaconstac offers an impressive toolkit of services to support marketing initiatives, improve contactless interactions and facilitate information sharing.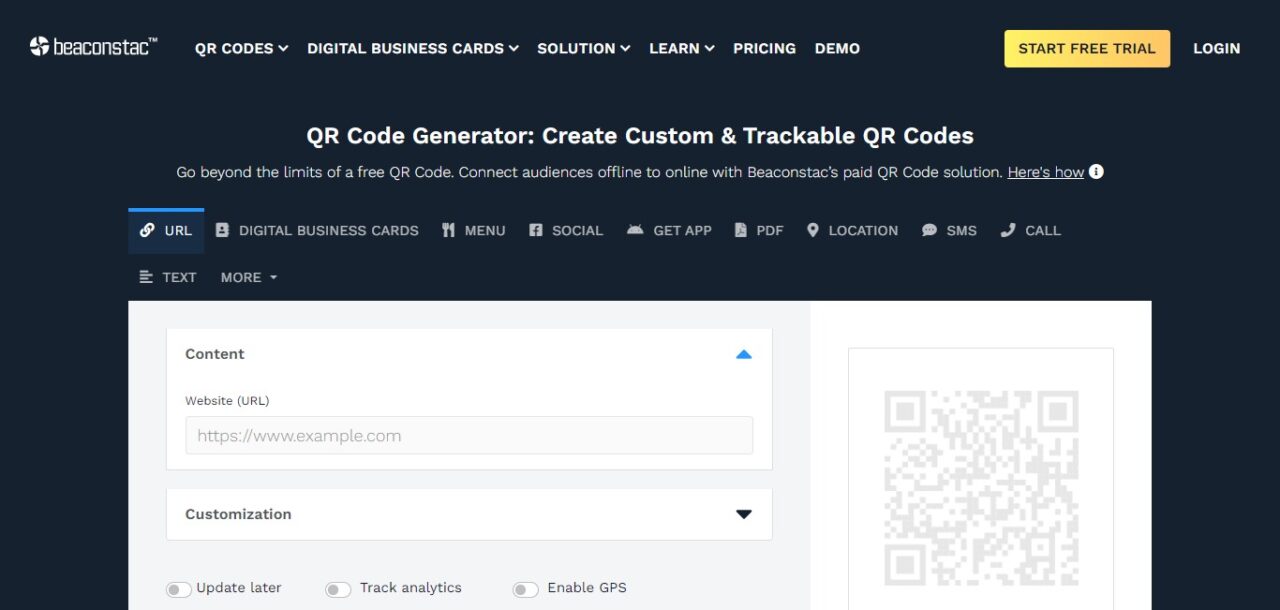 Their solution enables users to easily generate QR codes with minimal effort, including encoding URLs, text, vCards and more – while providing customization features such as branding with logos or design elements. Beaconstac stands out from its competition by providing analytics-based insight into QR code performance – scans, locations and time trends.
So as to optimize campaigns and strategies. Beaconstac's dynamic QR codes can be edited even after they have been created, providing added flexibility to your marketing initiatives. Beaconstac offers a user-friendly and data-driven solution to harnessing the potential of QR codes for various uses – perfect for small businesses as well as larger enterprises alike!
6. QR Code Monkey (Best AI QR Code Generators in 2023 )
QR Code Monkey is an accessible and user-friendly QR code generator that makes creating QR codes simple for various uses. With an intuitive user interface and straightforward configuration process, this online platform makes creating QR codes accessible for individuals as well as businesses alike.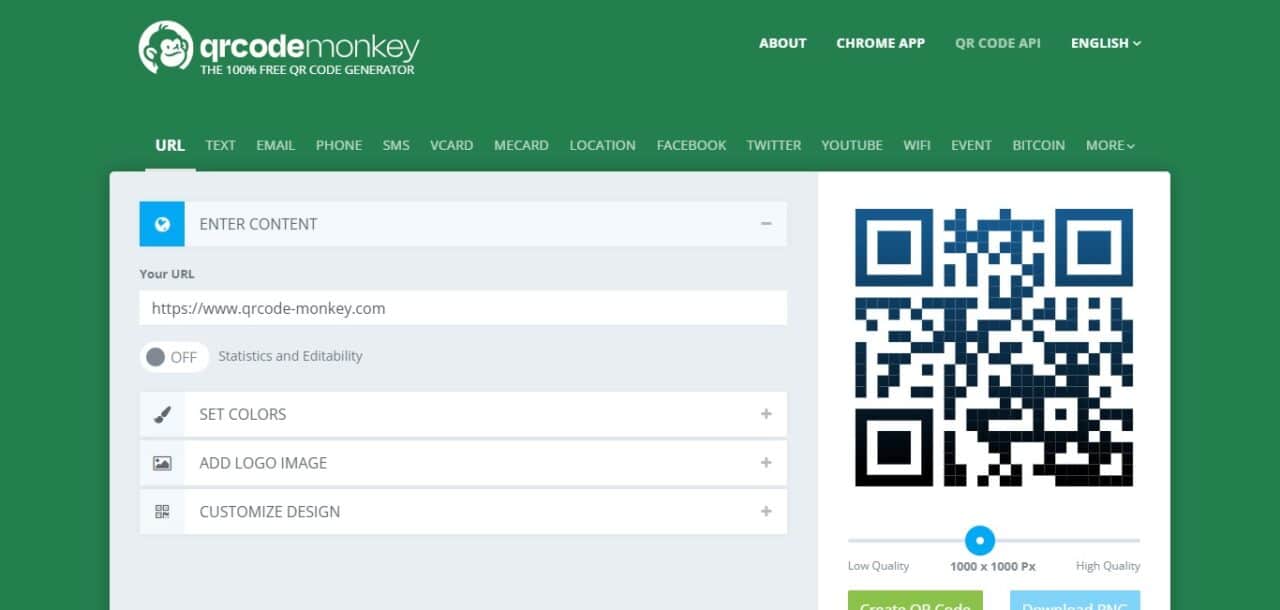 Users can encrypt various forms of data, including URLs, text and contact details in QR codes; customizing their designs by choosing between color choices, logo integration and design preferences.
QR Code Monkey also features dynamic QR codes that support real-time editing and updates of encoded content, making them particularly effective marketing campaign tools. Track QR Code Monkey's performance and user engagement to gain valuable insights for refining strategies. An intuitive yet feature-rich QR Code Generator to meet diverse marketing, branding, or information sharing needs: that is what QR Code Monkey stands for!
7. Scanova
Scanova provides an expansive and feature-packed QR code generator and marketing platform designed to meet the needs of businesses of all sizes as well as individuals looking to harness their full potential of QR codes efficiently. This multifunctional tool offers users a range of customization options to enable them to craft visually appealing QR codes that reflect their brand identity.
It supports various data types including URLs, texts, contact info and Wi-Fi credentials making it suitable for various use cases. Scanova stands out with its analytics and tracking features, providing valuable insight into QR code scans so users can measure campaign success and adjust marketing strategies more accurately.
Scanova supports dynamic QR codes that support real-time updates of linked content for maximum flexibility in information sharing. Perfect for marketing efforts, customer engagement or streamlining data exchange processes – Scanova provides users with an effective and user-friendly solution that makes creating and managing QR codes simple and straightforward.
How to choose the best QR Code generator
Selecting the most appropriate QR Code generator depends on your individual needs and preferences. Here are some factors you should keep in mind when making this important decision:
Features and Customization Options: When looking for a QR Code generator, look for one with plenty of features and customization options, such as the ability to encode different forms of data (URLs, text, contact info), design customisation (colors, logos and styles), dynamic QR codes that can be edited later as well as dynamic QR codes that can be updated dynamically.
User Friendliness: An intuitive and straightforward QR Code generator should make for the easiest experience possible for those without advanced technical knowledge.
Compatibility: Before using any tool to generate QR codes, ensure they can be read easily across a range of devices and readers – including smartphones as well as desktop scanners.
Error Correction: QR codes should have error correction features to ensure readability even if they become damaged or obscured over time, with adjustable error correction levels available from their generator.
Analytics and Tracking: Some QR Code generators feature analytics and tracking features, providing businesses with valuable insight into the effectiveness of their QR codes by tracking how often and when their QR codes are being scanned by readers. This provides valuable data regarding their usefulness for businesses.
Security: When encoding sensitive information into QR codes, ensure the generator provides security features like password protection or encryption.
Price: When selecting a QR Code generator, consider both your budget and what features you require when making a decision. Some offer basic functionality for free while others provide premium features at a fee. When making this decision, take your needs and budget into account when selecting one.
Support and Documents: Look for generators with excellent customer support as well as detailed documentation or tutorials available if any issues or questions arise. This may help if issues or inquiries arise during use.
Reviews and Reputation: Reading user reviews and assessing a generator's reputation is one way of getting insight into its reliability and performance.
Scalability: If your business anticipates needing numerous QR codes or is experiencing rapid expansion, ensure the generator can adapt to meet future requirements.
Offline Capabilities: If you need to generate QR codes without internet connectivity, check if the generator provides offline functionality.
File Formats: Make sure the generator provides QR codes in formats you require (PNG, JPEG or SVG).
Integration Requirements: Businesses with specific integration needs should check if their QR Code generator provides an API for seamless integration into other systems and applications.
By considering all these factors carefully, you can select the QR Code generator that best meets your use case and requirements.
Best AI QR Code Generators in 2023 Conclution
Conclusion – AI QR Code generators mark an incredible advancement in QR code technology, offering a combination of innovation, efficiency and customization. These cutting-edge AI-driven tools enable users to design QR codes that are both functional and aesthetically pleasing, making them invaluable assets for businesses and individuals alike.
Generators offer new opportunities for marketing, branding and information sharing in an ever-evolving digital environment. From dynamic QR codes to extensive analytics capabilities, these generators open doors of opportunities in marketing, branding and information sharing in our increasingly digital society.
When selecting the appropriate AI QR Code generator, it's essential to carefully consider factors like features, ease of use, compatibility, security and pricing so as to meet your individual needs and objectives. AI-driven solutions redefine how we interact with QR codes – becoming an indispensable digital tool.
Best AI QR Code Generators in 2023 FAQ
What is an AI QR Code Generator?
An AI QR Code Generator is a software tool that uses artificial intelligence to create QR (Quick Response) codes. These generators often offer advanced features and customization options beyond what traditional QR code generators provide.
What types of data can I encode using AI QR Code Generators?
AI QR Code Generators can encode various types of data, including URLs, text, contact information (vCards), Wi-Fi credentials, and more.
Are AI QR Codes different from regular QR Codes?
AI QR Codes are generated using AI algorithms, which can optimize factors like design, error correction, and encoding for better performance and aesthetics. Regular QR codes are typically generated using simpler methods.
Can I customize the appearance of QR Codes with AI QR Code Generators?
Yes, most AI QR Code Generators allow customization of QR code appearance, including colors, logos, and styles, to match your branding or personal preferences.
What are dynamic QR codes, and why are they useful?
Dynamic QR codes can be edited or updated after their creation. This is particularly useful for marketing campaigns where you may need to change the linked content without generating a new QR code.