The marketing landscape has changed dramatically over the years, and in today's highly competitive business world, client loyalty is a valuable commodity. Many organizations seek the expertise of loyalty marketing agencies in order to effectively nurture and sustain consumer loyalty.
Those with a proven track record of developing unique and data-driven tactics to engage and retain clients are among the top loyalty marketing agencies in the industry. These companies recognize that loyalty extends beyond standard reward programs, and they conduct extensive research on consumer behavior and preferences to develop tailored experiences.
They use technology, customer insights, and creative campaigns to help businesses and customers form long-term partnerships. The best loyalty marketing agencies are adept at crafting comprehensive loyalty strategies that drive customer retention, increase customer lifetime value, and ultimately contribute to a brand's overall success in today's dynamic marketplace, whether through personalized email marketing, mobile apps, or tailored incentives.
What is Best Loyalty Marketing Agencies ?
Loyalty Marketing Agencies When it is cheaper to maintain existing consumers than it is to recruit new ones, reward programs become more profitable. It's a popular alternative to affiliate marketing because buyers aren't asked to actively promote your products. Typically, users simply need to make a purchase from your store to earn prizes like as presents or gift cards, but actions such as installing and utilizing an app can also be rewarded.
Combine it with gamification, one of the major customer loyalty trends right now, and you'll be able to stay relevant to younger audiences. Even if you don't want to include game-like aspects, strongly consider developing a mobile app where users may, among other things, "store" digital stamp cards.
If you're serious about growing your customer base, your approach to customer loyalty must reflect that. The good news is that there are various excellent customer loyalty software solutions and apps available, such as Yotpo, that you can utilize to develop your own personalized customer rewards program. Alternatively, you may outsource the entire process to one of the following companies that specialize in loyalty marketing and administration.
Here is List of Best Loyalty Marketing Agencies
Cake Agency
Merkle
Kobie Marketing
Quenzel Marketing Agency
Emakina
Exponential Media
Gotoclient
7 Best Loyalty Marketing Agencies in 2023
1.Cake Agency
Cake Agency, regarded as one of the greatest digital marketing companies in the United Kingdom, caters to eCommerce brands. They were founded by retailers for retailers, and their primary concentration is on three areas: paid media, owned media, and earned media.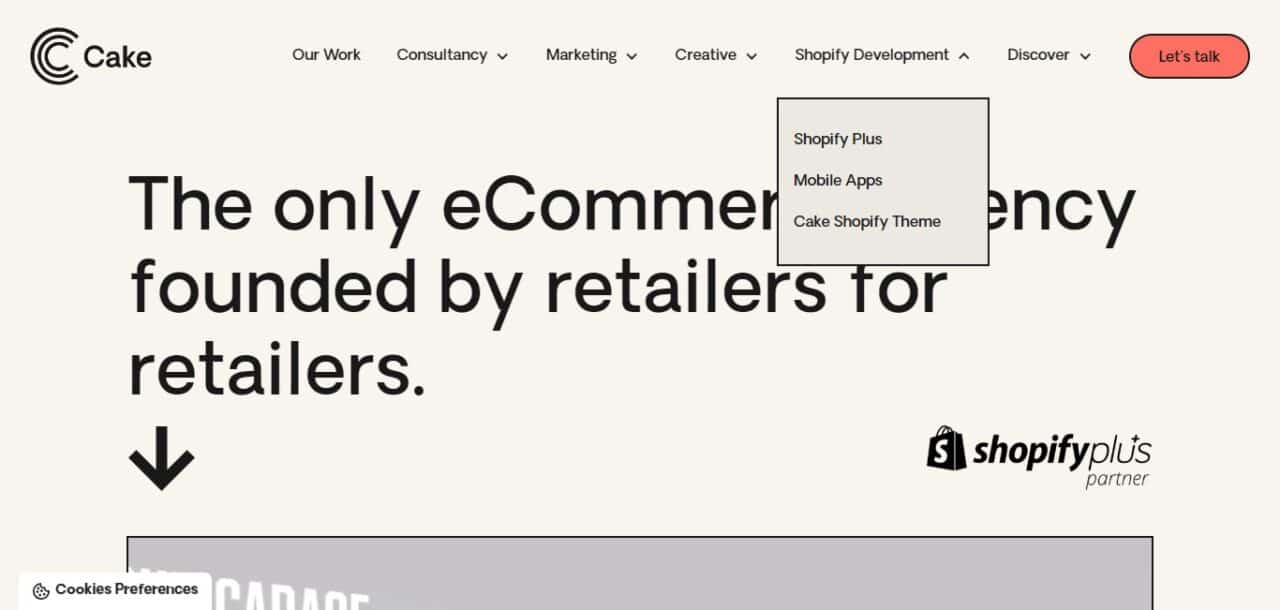 Loyalty marketing is a subset of earned media. Their team can launch a loyalty program to increase customer lifetime value (CLV). They will identify experiential and monetary rewards that will appeal to your target marketing through a six-step methodology.
2.Merkle
Merkle is a Dentsu company with headquarters in Columbia, Maryland. They describe themselves as a customer experience (CX) firm that is data-driven. In addition to great data skills, they have significant technological experience and influential collaborations with leading technologies.
Loyalty marketing is one of their offerings. They are capable of developing, implementing, and managing modern loyalty programs. They're skilled at employing numerous incentives to create an emotional connection, whether you choose point-based schemes, rebates, or gamification. They will also go over more technical topics such as logistics and legal compliance.
3.Kobie Marketing
Unlike the majority of the other businesses on this list, which position themselves as digital marketing agency, Kobie Marketing describes itself entirely as a loyalty marketing company. Their focus is on generating enterprise value through client loyalty.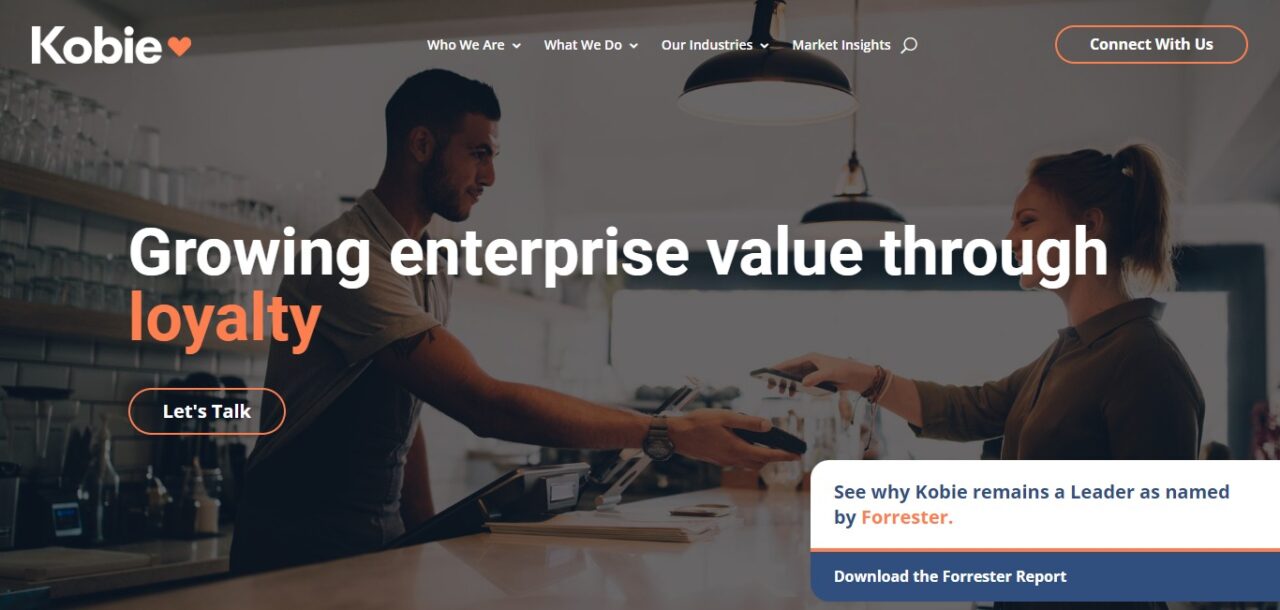 They have social proof to back up their competence, in addition to their three decades of experience. Forrester designated them a leader in The Forrester WaveTM Loyalty Technology Solutions in 2023. They also have lots of positive Google reviews.
4.Quenzel Marketing Agency
Based in Fort Myers, Florida, Quenzel Marketing Agency is a full-service, integrated brand marketing agency. They describe their team as bright, vibrant, and energetic and use a three-pronged approach that's based on strategic marketing services, marketing campaign management, and metrics.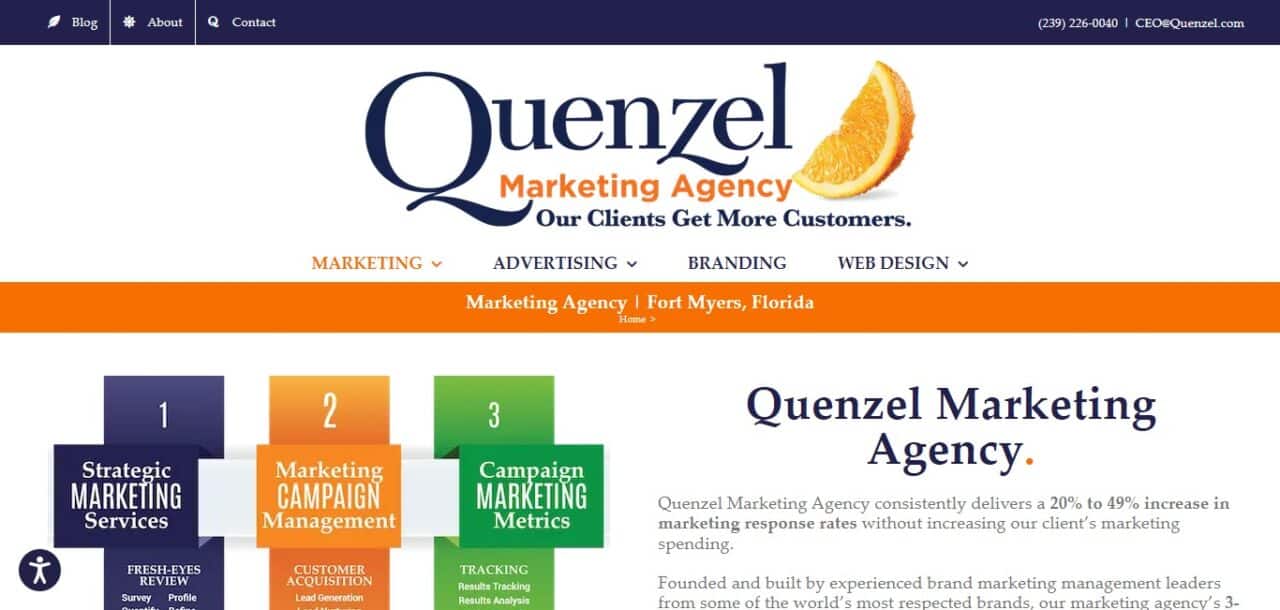 For help specifically with customer loyalty retention, they take a broader approach than most of the other agencies on this list. Their approach is founded on four main drivers namely relationship, price, product, and brand reputation.
5.Emakina
Emakina bills itself as "the user agency" and is one of Belgium's major digital agencies. They appeal to users' wishes and expectations by combining creativity, technology, and sound financial sense.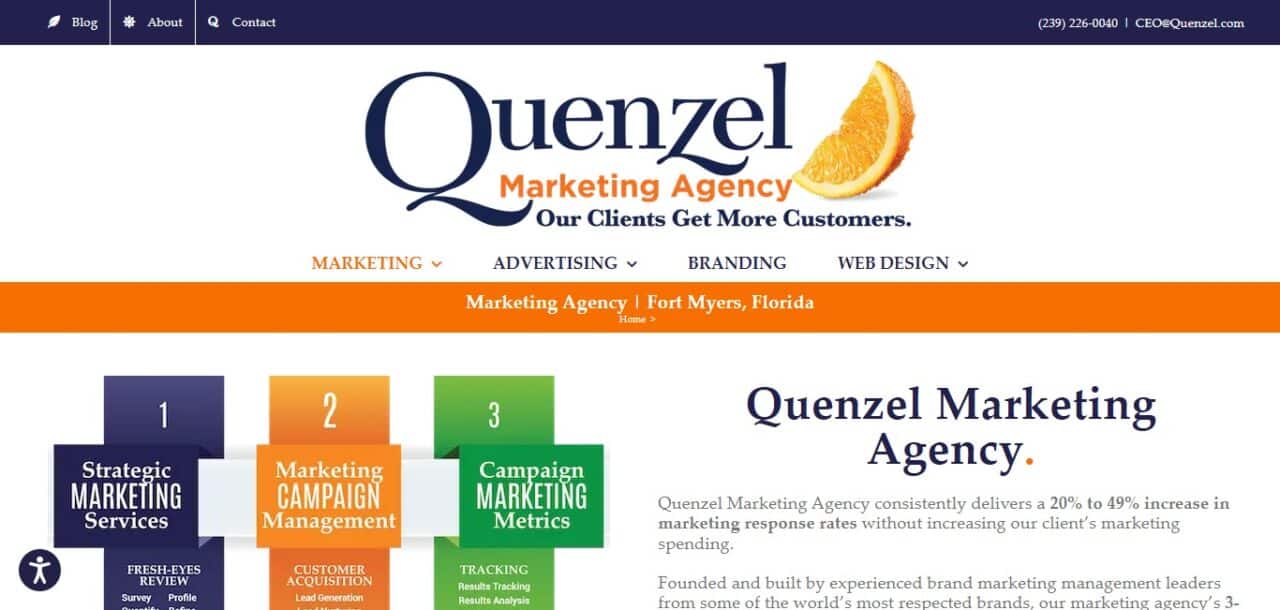 They can create and administer loyalty programs to help you leverage your present consumer base. They can take an existing loyalty program and take it to the next level by digitizing it.
6.Exponential Media
Retail and food brands that want to create a customized loyalty marketing program can check out Exponential Media. They're an award-winning, full-service, online digital marketing agency that works with businesses of all sizes.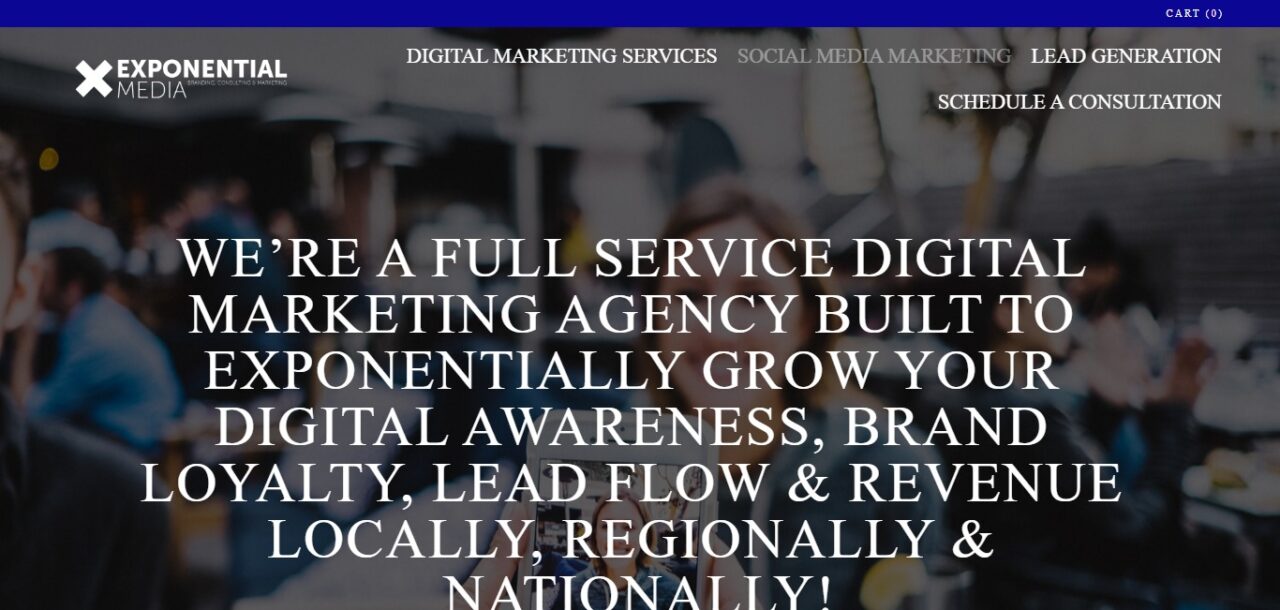 They'll personalize your plan so that it meets your unique requirements. Aside from analyzing your business and its needs, they'll also study your target audience and competition. This way, you can look forward to enhanced customer engagement. Then, to ensure that it reaches as many as possible, their team will adopt a multi-channel approach. They'll also share their analytics with you so that you can make better business decisions.
7.Gotoclient
Gotoclient is a renowned B2B web marketing business that has worked with companies such as Apple, GoPro, and Epson. When you collaborate with Gotoclient, you can expect a boutique agency experience. Their crew is only about a dozen persons strong. Despite the fact that their staff is small, they bring years of knowledge to the table. In addition to their 10+ years of experience, their staff has over 40 inbound credentials.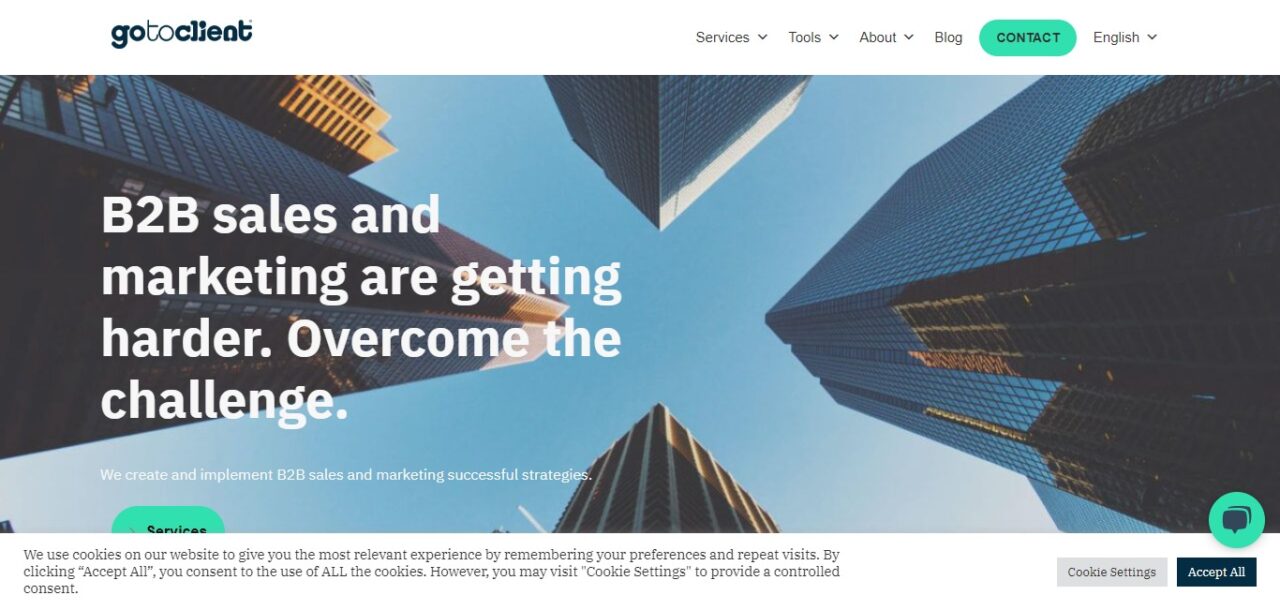 They are the only agency whose pricing is available on their website. You're looking at little over €10,000 for assistance in putting up a channel loyalty program. This will comprise program website design (including backend design), integration, and implementation.
Pros or Cons Best Loyalty Marketing Agencies
Pros of Loyalty Marketing Agencies:
1.Cost-Effective: Retaining current customers through loyalty programs is frequently less expensive than recruiting new ones through marketing initiatives.
2.Customer Retention: Loyalty programs improve client retention by incentivizing repeat purchases and engagement, lowering churn rates.
3.Increased Sales: Rewards and incentives encourage customers to spend more and buy more, increasing overall sales.
4.No Active Promotion Required: Loyalty programs, unlike affiliate marketing, do not rely on customers actively advertising your items, making it a less intrusive method.
Cons of Loyalty Marketing Agencies:
1.Costs of Implementation: Creating and operating a loyalty program can be costly, especially if a mobile app is necessary.
2.Complexity: Creating an efficient loyalty program with gamification components may necessitate the use of knowledge and resources that some firms do not have.
3.Overloading Risk: Offering too many prizes or too many restrictions may overload clients and discourage participation.
4.Measuring the Return on Investment for Loyalty Programs: Measuring the return on investment for loyalty programs can be difficult, making it difficult to judge their performance.
Conclusion
In Conclusion , in today's competitive corporate scene, loyalty marketing companies are critical. As the cost of recruiting new customers rises, nurturing and retaining current clients has become a more cost-effective method. Reward programs, which are a cornerstone of loyalty marketing, provide a compelling way to accomplish this goal. Unlike affiliate marketing, which requires users to actively promote products, loyalty programs incentivise consumers to stay involved with your brand by simply making purchases or performing particular behaviors such as app installations.
In addition, incorporating gamification into loyalty programs is an important tactic for capturing the attention and commitment of younger consumers. The combination of rewards and game aspects not only engages customers but also taps into the growing trend of interactive and immersive experiences.
FAQ
What is a loyalty marketing agency, and what do they do?
A loyalty marketing agency specializes in assisting businesses in retaining and engaging existing consumers through the implementation of loyalty programs and initiatives. These firms concentrate on developing long-term relationships between brands and consumers in order to boost client retention and profitability.
Why are loyalty programs considered profitable for businesses?
Loyalty programs are frequently less expensive than obtaining new clients. Maintaining existing customers who already like your brand is less expensive than investing in marketing attempts to attract new ones. Loyalty programs encourage recurring purchases, which can result in a higher customer lifetime value.
How do loyalty programs differ from affiliate marketing?
In contrast to affiliate marketing, loyalty programs do not compel customers to actively advocate your items. Customers are rewarded for their loyalty in loyalty programs through many means, such as completing purchases, installing apps, or connecting with your company in various ways, without the need for external promotion activities.