Best AI Startups to Invest in 2023 Investment in Artificial Intelligence startups can be an attractive proposition in today's rapidly advancing tech landscape, with several promising AI companies poised for success worth considering for investment. DeepMind stands out for its pioneering work in artificial intelligence and machine learning, particularly within healthcare and robotics sectors. "OpenAI," known for its cutting-edge advances in natural language processing and reinforcement learning, offers applications ranging from chatbots to autonomous vehicles. "
UiPath" has made waves in robotic process automation by streamlining business processes with AI-powered automation. Suki.AI, on the other hand, has become popular in healthcare as it provides virtual assistant services to assist physicians with medical documentation. All three startups demonstrate incredible potential and present investors with lucrative investment opportunities in cutting-edge artificial intelligence.
What is AI Startups?
AI startups are cutting-edge companies that specialize in developing and deploying artificial intelligence technologies and solutions to address various industry challenges and opportunities. These startups often utilize artificial intelligence (AI) techniques such as machine learning, deep learning, natural language processing, computer vision and other AI services to build products and services that automate tasks, enhance decision-making capabilities and streamline processes.
AI startups cover a variety of sectors, such as healthcare, finance, robotics, autonomous vehicles and e-commerce. Their mission typically is to innovate by using artificial intelligence-powered approaches or solutions in existing industries; investors and venture capital often find these startups attractive due to their potential for rapid growth, scalability and the transformative effect on various aspects of business and society.
Here is List Of Best AI Startups to Invest in 2023 
SoundHound
Moveworks
Arrow
People.ai
Nektar.ai
Abnormal Security
AEye
Arize AI
Uizard
Riskified
Rad AI
Bearing
Crowd AI
nate
Tempus
Toggle AI
Cresta
Viz.ai
Virtual Sapiens
Ocrolus
Best AI Startups to Invest in 2023
1. SoundHound
SoundHound stands at the forefront of AI innovation, providing developers and business owners with cutting-edge tools for protecting their brand image using voice-enabled AI solutions. Houndify, an AI platform renowned for its unparalleled speech recognition abilities, serves as the cornerstone of their offerings and allows businesses to leverage voice search and assistance while maintaining brand consistency.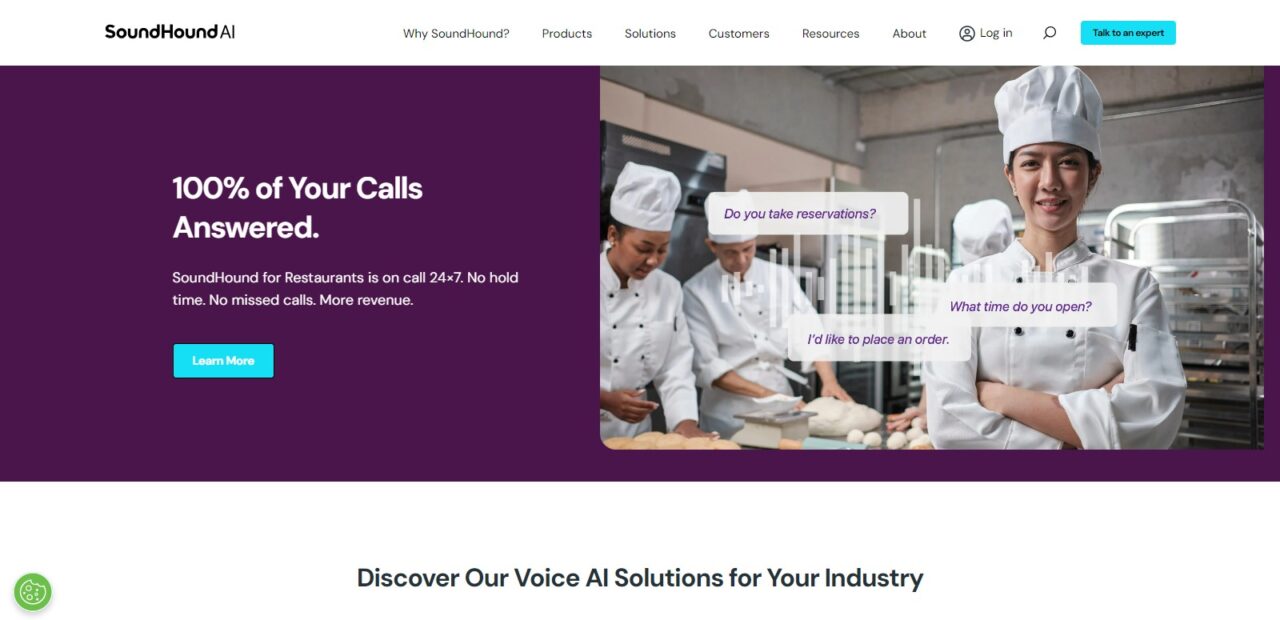 SoundHound's voice search and assistant app, Hound, showcases their proprietary "Speech-to-Meaning" and "Deep Meaning Understanding" technologies to facilitate more natural interactions between users and AI systems. Their dedication to developing these technologies paves the way for seamless voice-enabled experiences across industries.
2. Moveworks (Best AI Startups to Invest in 2023)
Moveworks is revolutionizing how companies engage their employees through its advanced AI platform. Leveraging deep learning and cutting-edge AI technology, Moveworks provides comprehensive support services ranging from IT assistance to HR support. Moveworks' innovative approach empowers staff by offering fast and effective solutions to their queries and challenges.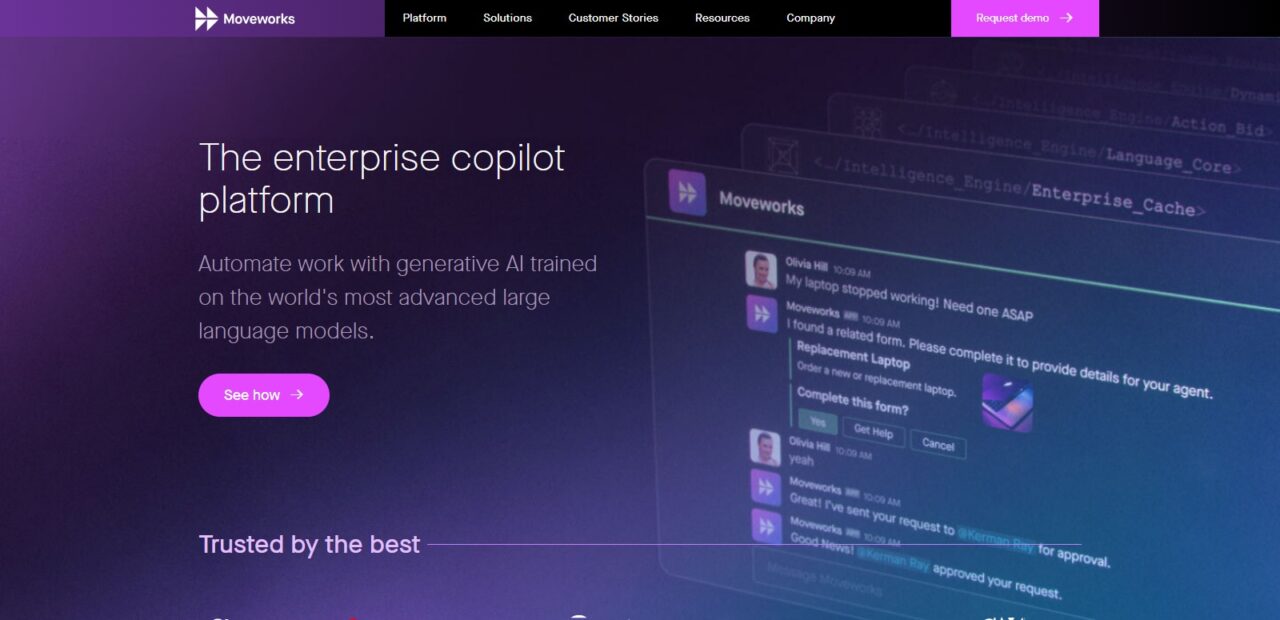 Thus improving employee satisfaction while simultaneously increasing overall productivity within organizations. Leveraging AI technology, Moveworks is helping companies build stronger relationships between themselves and their workforces to create more dynamic workplace environments.
3. Arrow
Arrow is a revolutionary B2B SaaS platform that is revolutionizing social media content creation and management for businesses. Leveraging artificial intelligence capabilities, Arrow makes content creation and management effortless for busy professionals. Arrow provides businesses with an impressive set of features that include ready-to-use posts.
Customizable content channels and dedicated user success managers to streamline their social media efforts and ensure an engaging online presence. By making it easier to post compelling content that drives audience growth and credibility enhancement, Arrow allows professionals to maximize the effectiveness of their social media strategies – driving digital success forward in turn.
4. People.ai (Best AI Startups to Invest in 2023)
People.ai is on the cutting-edge of revolutionizing how businesses operate by using AI technology. Their enterprise revenue platform is an innovative game-changer for sales, marketing and customer service teams, offering actionable insights that improve the customer experience through in-depth revenue opportunities analysis.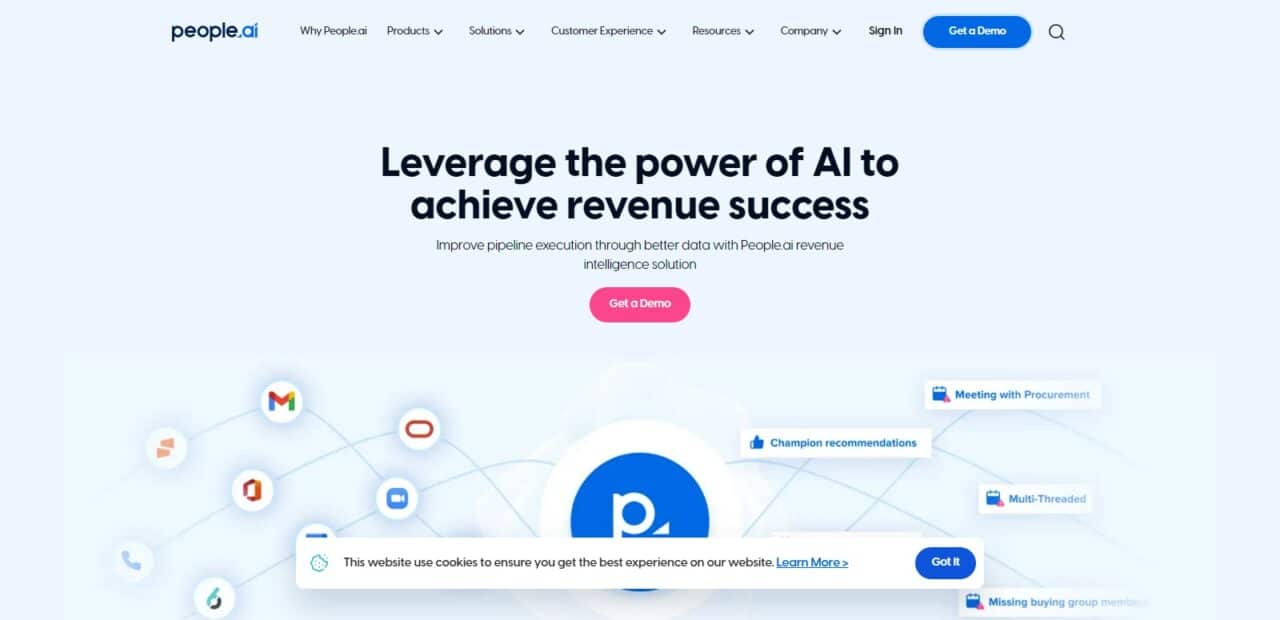 By diligently tracking interactions between customer interactions, activities and engagements People.ai provides companies with data-driven decisions to strengthen customer relationships while ultimately increasing revenues.
5. Nektar.ai
Nektar.ai is an innovative B2B startup revolutionizing sales teams' productivity and growth with their cutting-edge offering that marries AI with virtual assistance and revenue enablement platforms to power revenue-enabling campaigns. This comprehensive solution is tailored to empower sales teams by increasing efficiency, raising sales figures, and streamlining the growth process.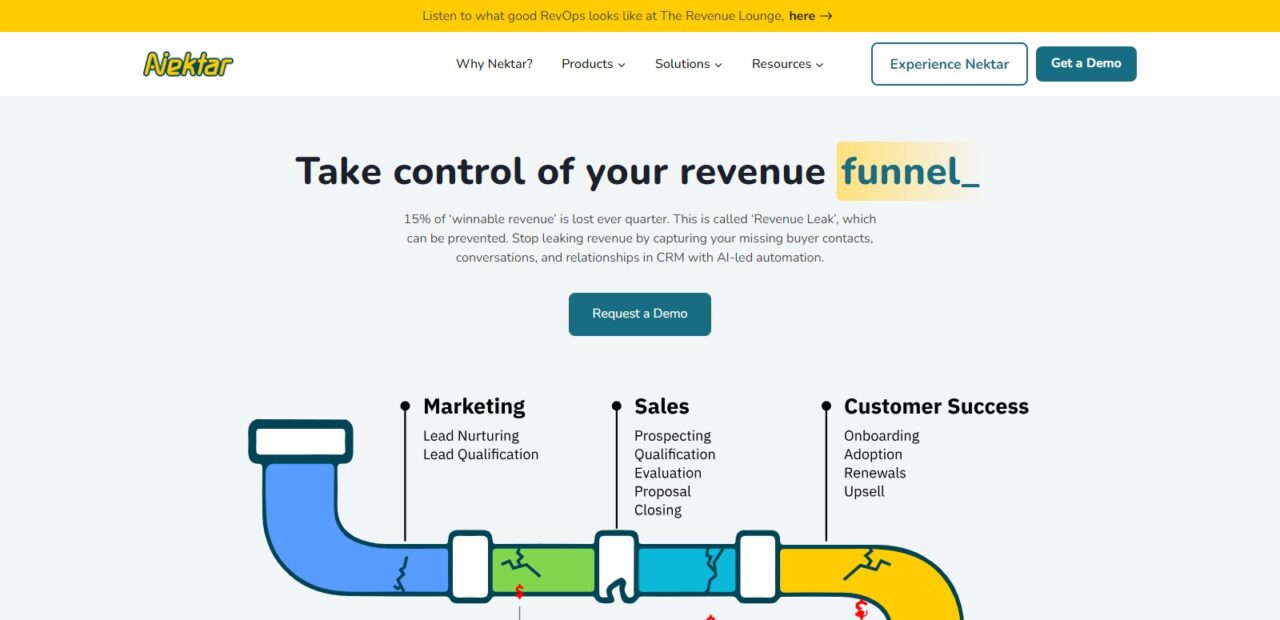 Nektar.ai's AI-driven virtual assistant delivers invaluable insights and recommendations to sales professionals, enabling them to make informed decisions and optimize strategies. Businesses can utilize this platform in B2B sales competition environments in order to stay ahead of competitors while driving revenue growth for sustainable success.
6. Abnormal Security (Top AI Startups to Invest in 2023)
Abnormal Security stands out in email security with its cutting-edge artificial intelligence solutions, protecting businesses against targeted email attacks – an ever-increasing concern in today's digital environment. Abnormal Security's cutting-edge software relies on behavioral profiling for proactive protection.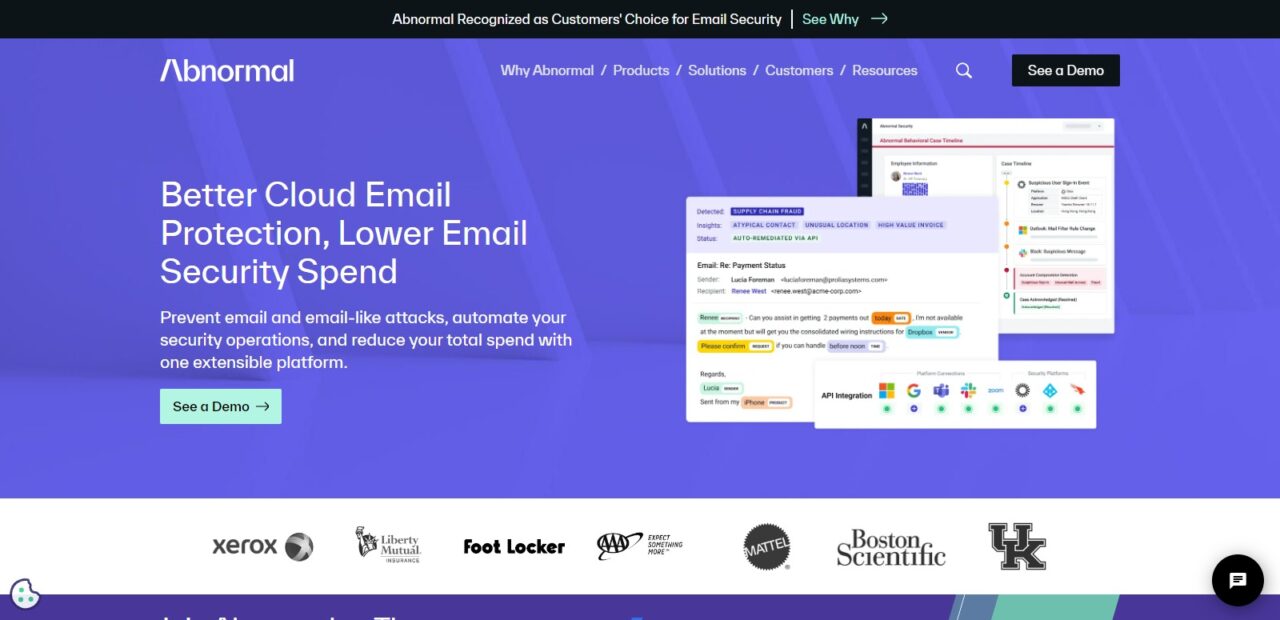 By identifying patterns and anomalies in email communications, their AI system can accurately predict and detect fraudulent emails such as phishing attempts and other illegal activities. This approach not only increases organizational security but also mitigates risks associated with sophisticated email threats – guaranteeing sensitive data remains secure in an increasingly interconnected world.
7. AEye
AEye is an industry leader when it comes to LiDAR technologies, where laser-based sensor systems play a crucial role in helping self-driving cars navigate and understand their surroundings with accuracy. AEye goes beyond traditional LiDAR innovations by harnessing artificial intelligence capabilities for autonomous vehicle manufacturing. Their AI solutions assist manufacturers in the production of intelligent autonomous vehicles.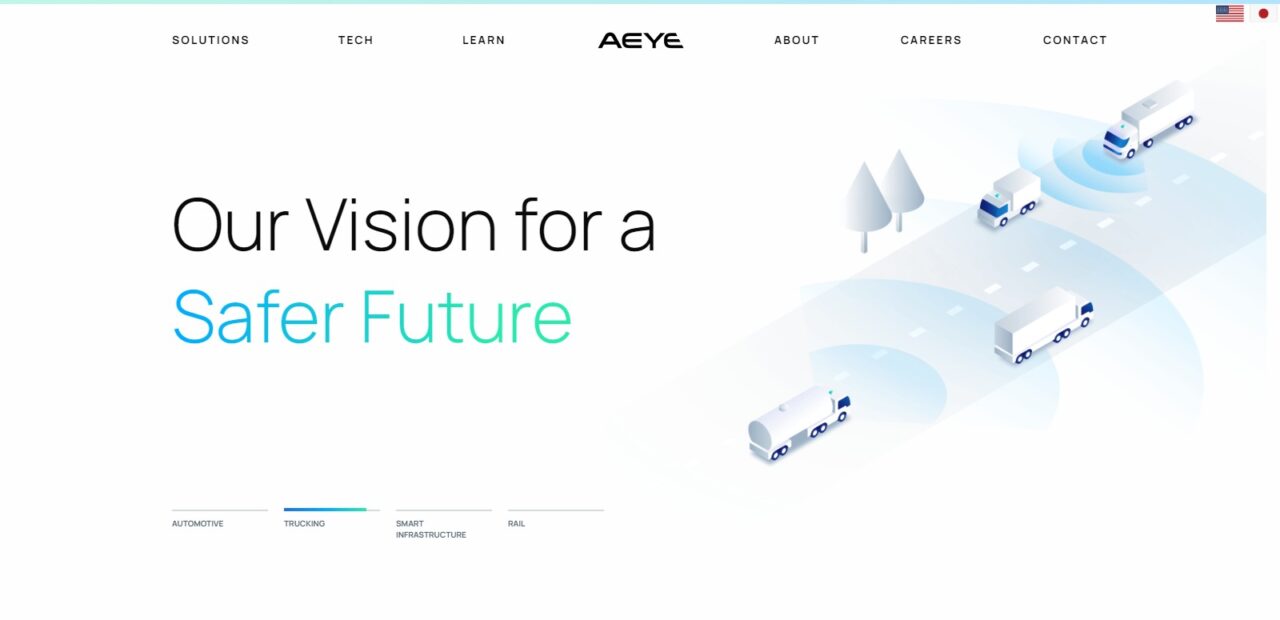 AEye's intelligent detection and ranging (iDAR) technology serves as a transformative solution that gives autonomous vehicles a level of awareness that closely resembles human perception. By combining advanced sensing technology with AI, AEye is leading the evolution of autonomous vehicles by making them smarter, safer, and capable of managing real world environments more successfully.
8. Arize AI (Best AI Startups to Invest in 2023)
Arize AI has made waves in AI production with their revolutionary platform. By taking advantage of their technology, users gain an in-depth understanding and ability to effectively troubleshoot issues relating to production processes involving AI models – leading to more robust and high-performing AI deployment models being created by engineers using Arize AI tools.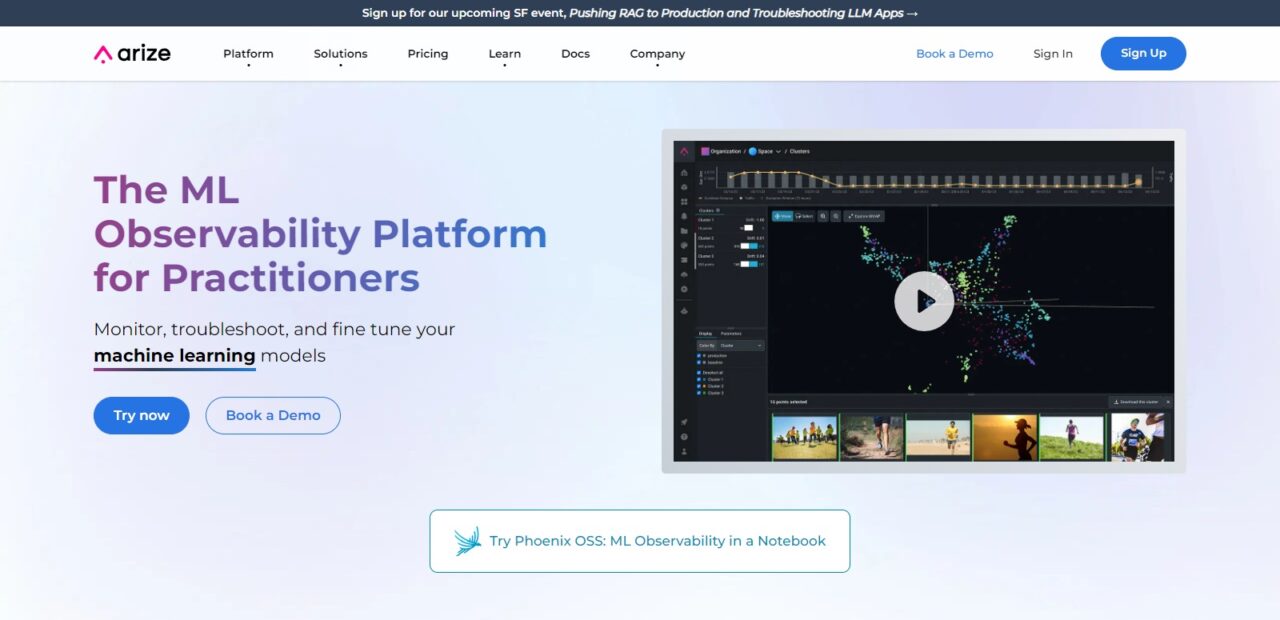 Aalong with valuable insights and tools provided to fine-tune systems implementing this advanced technology. Arize AI is truly a game-changer for organizations looking to optimize their AI operations as it not only increases performance while simultaneously increasing confidence among engineers working on AI technologies!
9. Uizard
Uizard is a revolutionary AI design assistant that empowers professionals from entrepreneurs and marketing teams, to engineers, in creating mobile and web mockup apps. Utilizing its user-friendly design tool, Uizard helps users efficiently design digital products without needing extensive design or technical expertise;
This democratization of design enables individuals from diverse backgrounds to bring their digital product ideas effortlessly to fruition effortlessly; Uizard ensures creativity isn't restricted by technical barriers – making it an invaluable asset when prototyping digital applications!
10. Riskified (Top AI Startups to Invest in 2023)
Riskified is revolutionizing the ecommerce landscape with its AI-powered platform, revolutionizing user experiences on ecommerce websites by streamlining checkout processes and accurately identifying genuine shoppers. What sets this platform apart are its cutting-edge machine learning models, which extract insights from over 1 billion transactions stored on its database.
Riskified models serve as an efficient defense mechanism, quickly detecting and preventing fraudulent attacks against online transactions to protect the integrity of online commerce transactions and maintain user convenience while increasing security on ecommerce platforms. Thus, making it a crucial piece in digital commerce ecosystem.
11. Rad AI
Rad AI is making waves in the martech industry by combining cutting-edge technology with a humanistic approach to marketing and branding services. Their distinctive methodology, founded on empathy, sets them apart. Leveraging artificial intelligence.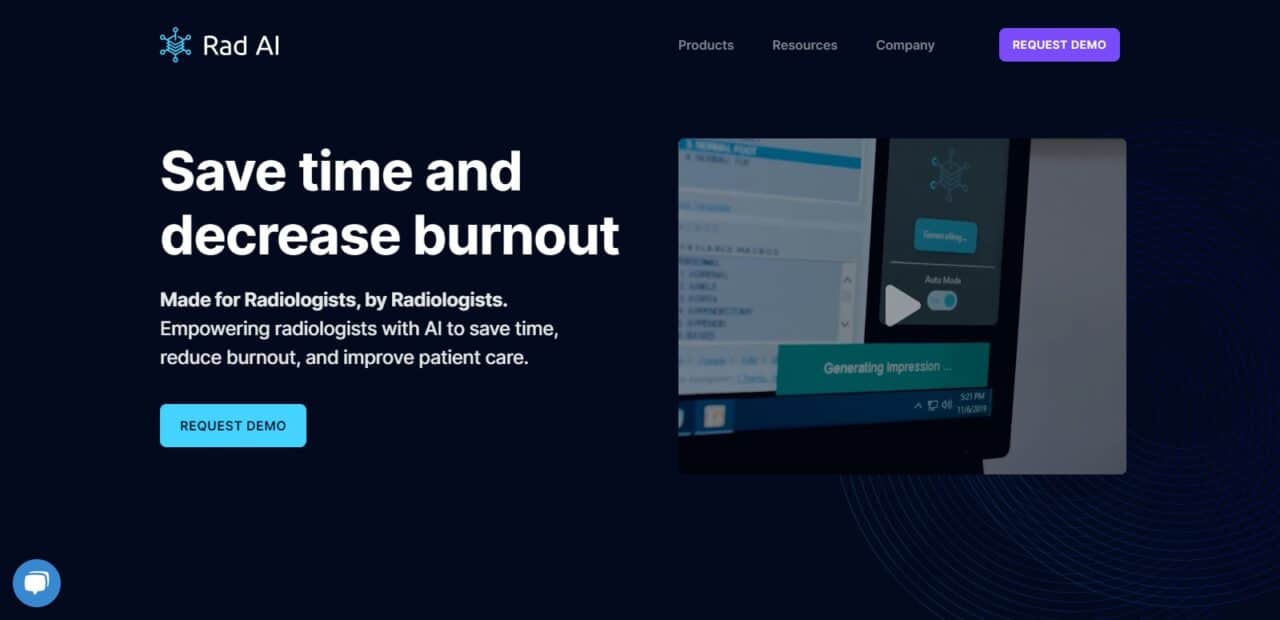 Rad AI not only validates and generates marketing concepts but also manages campaign management and activation for more efficient processes that resonate deeply with audiences – also offering feedback loops that ensure continuous improvement for businesses looking to thrive in today's ever-evolving digital marketing industry.
12. Bearing (Top AI Startups to Invest in 2023)
Bearing is leading a revolution in logistics by harnessing artificial intelligence (AI) to address the challenge of tracking ocean-bound cargo shipments. Tracking such cargo can be complex and time consuming; with AI's innovative approach bringing much-needed precision.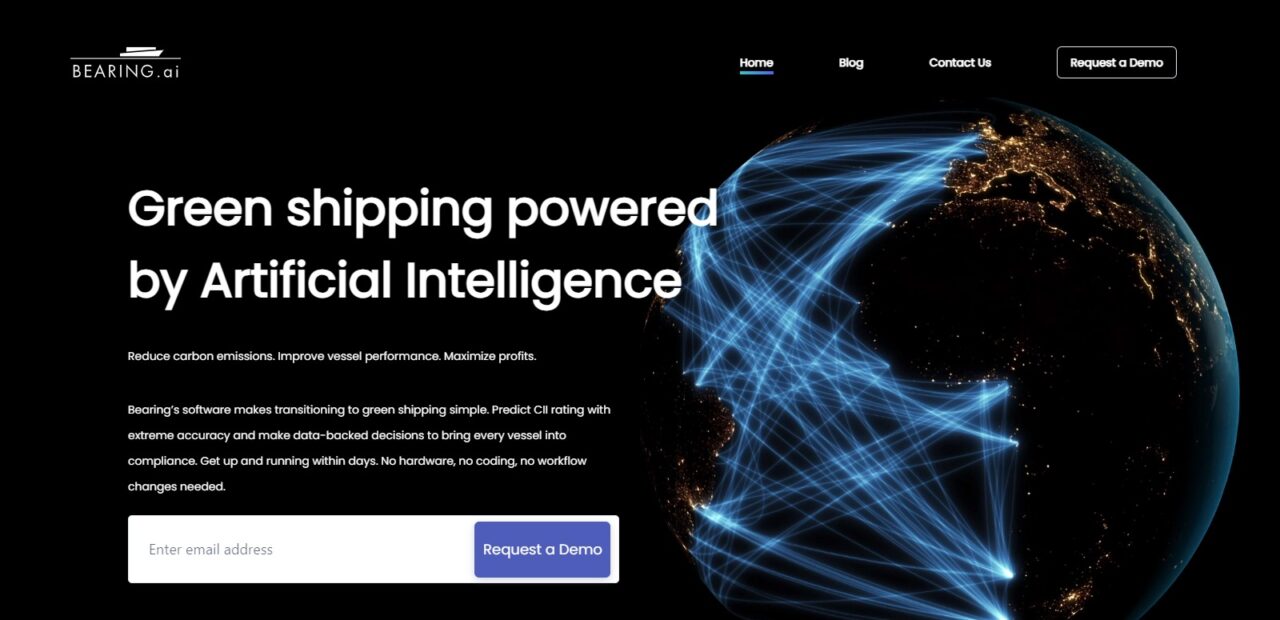 Shippers using Bearing can take advantage of improved vessel performance predictions offered by this startup; this allows them to track their fleet more accurately and manage it more efficiently, creating a more sustainable shipping industry while saving costs by optimizing routes and resources.
13. Crowd AI
CrowdAI is a game-changer for organizations looking to utilize visual AI without needing coding expertise. Their platform offers a user-friendly, code-free environment which enables even non-technical founders and leaders to capitalize on its vast potential.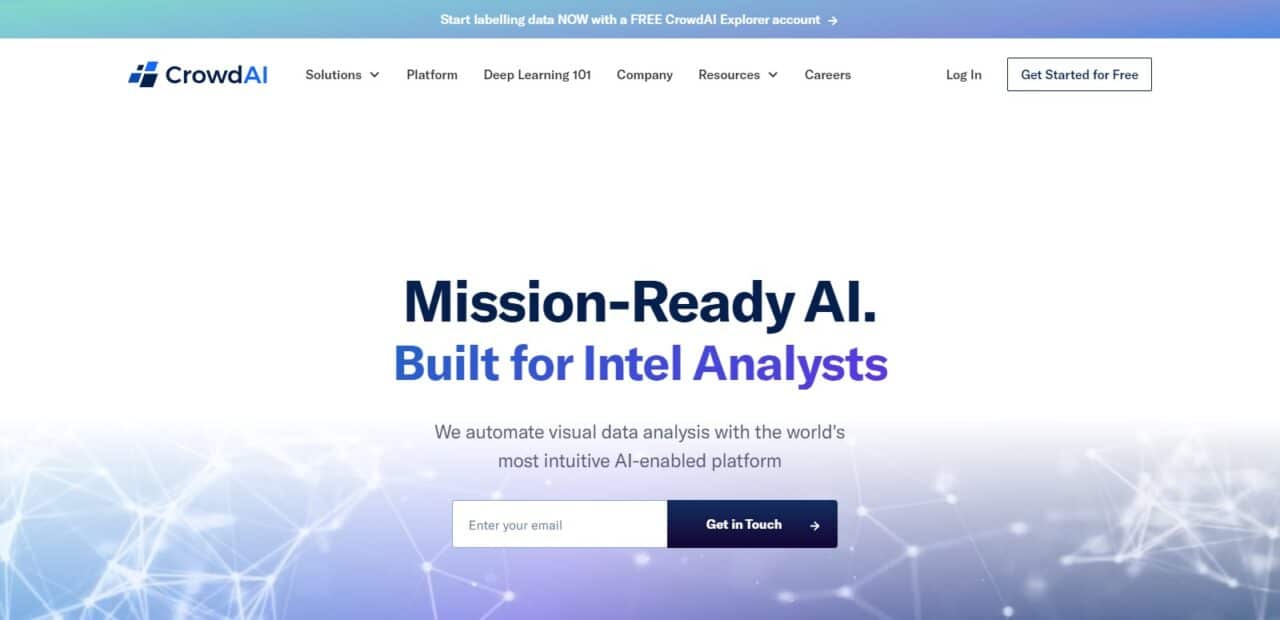 Businesses using CrowdAI can create custom AI models tailored specifically for them making implementation of this technology accessible and straightforward while creating opportunities for innovation and efficiency across industries with ease.
14. nate (Best AI Startups to Invest in 2023)
AI-powered app nate is revolutionizing our shopping experiences with an immersive marketplace experience. Users can effortlessly curate a list of desired items, then with one click the AI capabilities take care of the checkout and shipping processes.
What sets nate apart is its user-friendly approach to affordability by offering users four installment payments with flexible repayment terms; not only is this convenient, but it makes essential items more accessible across a broader demographic, creating financial flexibility in retail transactions while improving consumer satisfaction levels.
15. Tempus
Tempus stands ready to transform healthcare with its data-driven approach. Leveraging artificial intelligence and extensive research data, this forward-thinking company promises to elevate testing quality as well as clinical trial outcomes. By forging partnerships with some of the world's premier institutions.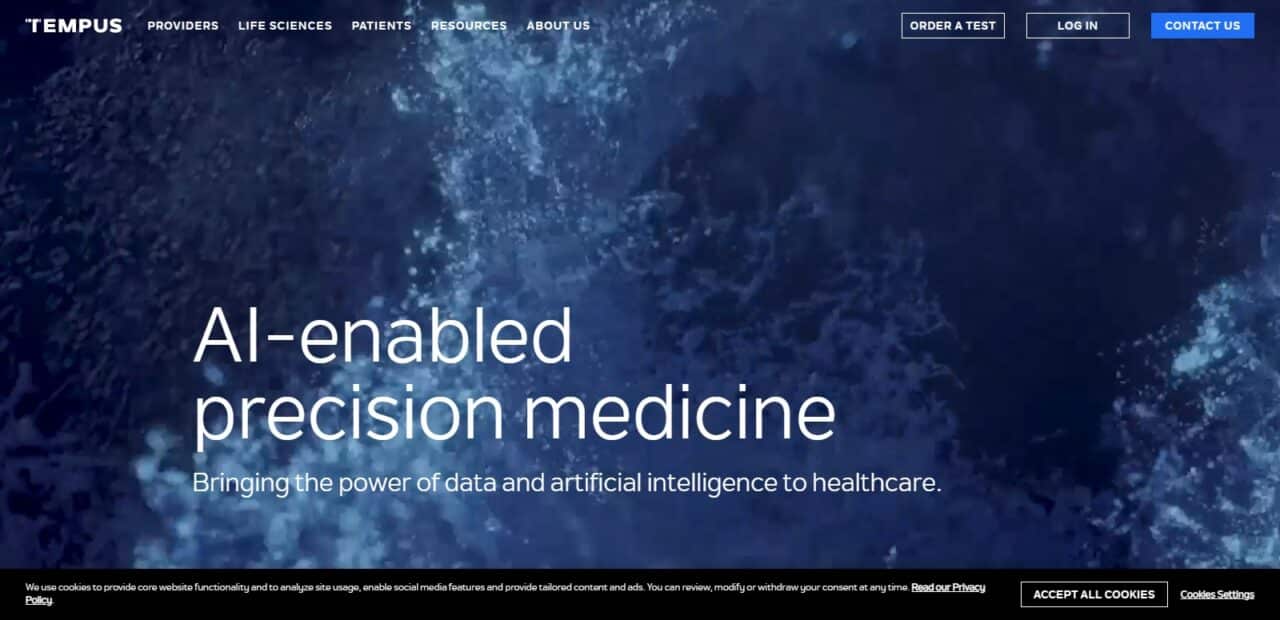 Academic Medical Centers, oncologists, oncology pharmaceutical firms and biopharma companies – Tempus has amassed an extensive network to collect and analyze vital healthcare data. Tempus' pioneering efforts in data-driven healthcare could transform the industry by making healthcare more precise, efficient, and patient-centric.
16. Toggle AI (Best AI Startups to Invest in 2023)
With Toggle AI's AI platform, making informed choices in investments no longer requires being an expert Wall Streeter. Instead, its innovative AI startup harnesses data and machine learning to create opportunities that democratize investment opportunities for everyone. Toggle AI provides individuals with insights into upcoming startups with promising success potential.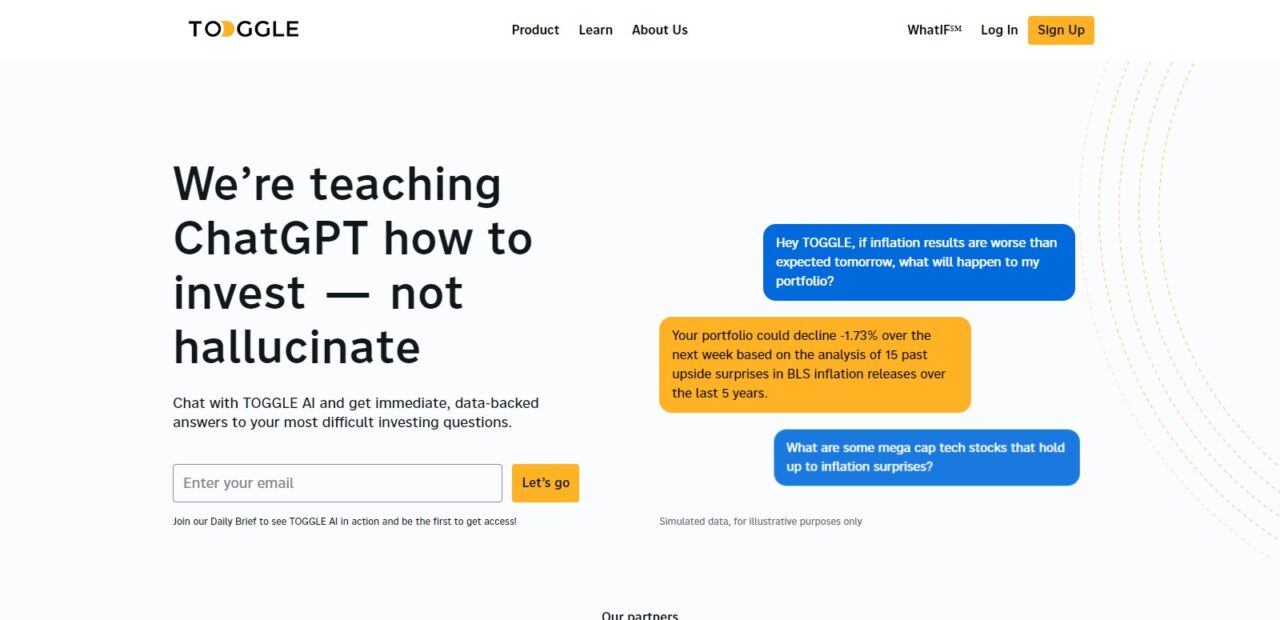 Levelling the playing field while giving investors greater access to financial data and market analysis. Anyone interested in investing can utilize Toggle AI's assistance for making well-informed decisions while tapping into emerging companies for an inclusive investment landscape.
17. Cresta
Cresta's innovative platform uses AI technology to dramatically transform customer service for companies relying on large call centers. Real-time agents gain invaluable support, taking every customer interaction to new heights of excellence. Cresta seamlessly integrates itself into chat conversations between agents and customers to offer invaluable, real-time advice that spans.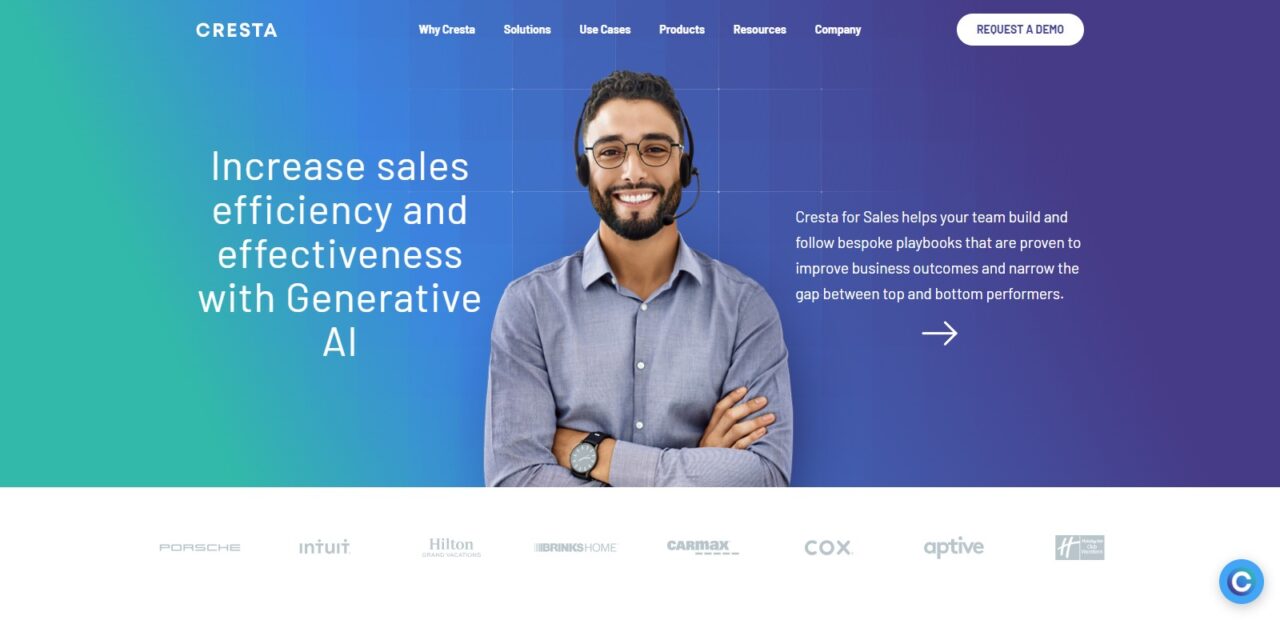 The full range of customer needs – from encouraging empathy in responses to recognizing and responding appropriately to frustration or dissatisfaction from customers. Cresta can assist companies to ensure that their customer service teams deliver not just efficient support, but also personalized experiences aimed at increasing customer satisfaction and loyalty in an increasingly competitive market.
18. Viz.ai (Top AI Startups to Invest in 2023)
Viz.ai could prove revolutionary for patients struggling to access care they require. Viz.ai provides cutting-edge AI-driven platform to seamlessly collaborate among multidisciplinary healthcare teams and specialists for optimal care of patients.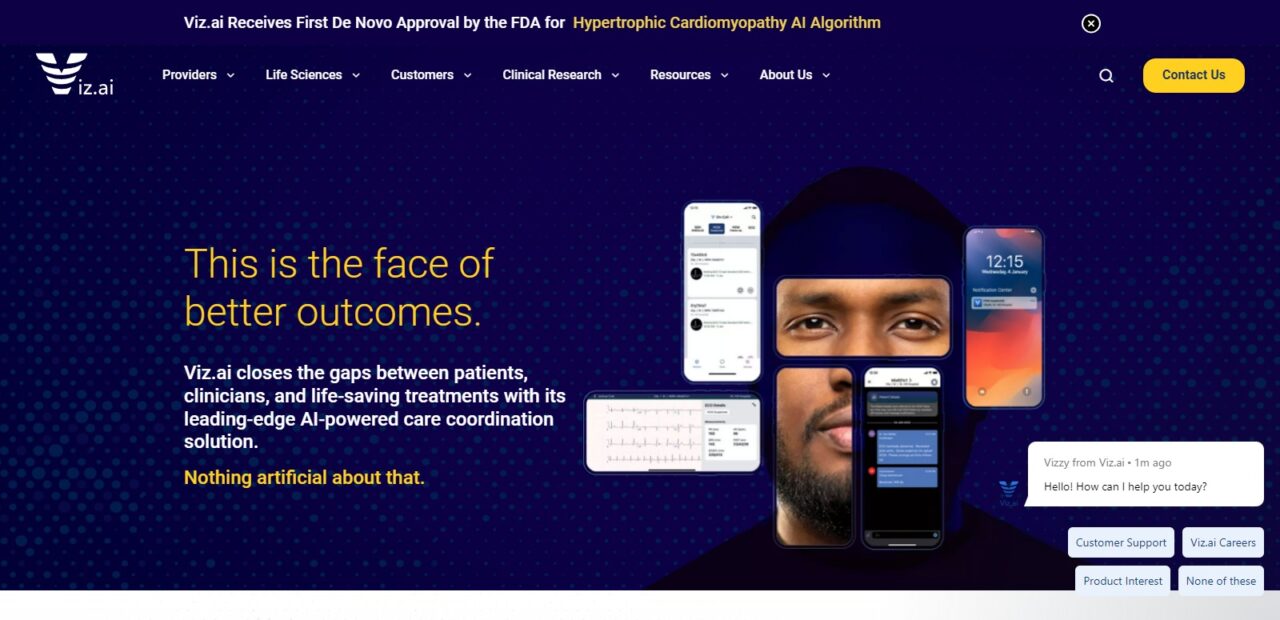 Viz.ai streamlines these crucial interactions into a single platform to boost healthcare teams' efficiency while significantly decreasing information leakage and miscommunication risks.
This transformational approach promises to bring immense change for patients by offering more streamlined, accessible, and coordinated healthcare services – including serving those who had previously felt neglected within the healthcare system.
19. Virtual Sapiens
Virtual Sapiens is an AI and machine learning (ML) startup created to assist professionals in honing their virtual communication skills. Their platform offers in-call coaching and insights following every conference call or meeting to enhance confidence and communication on video.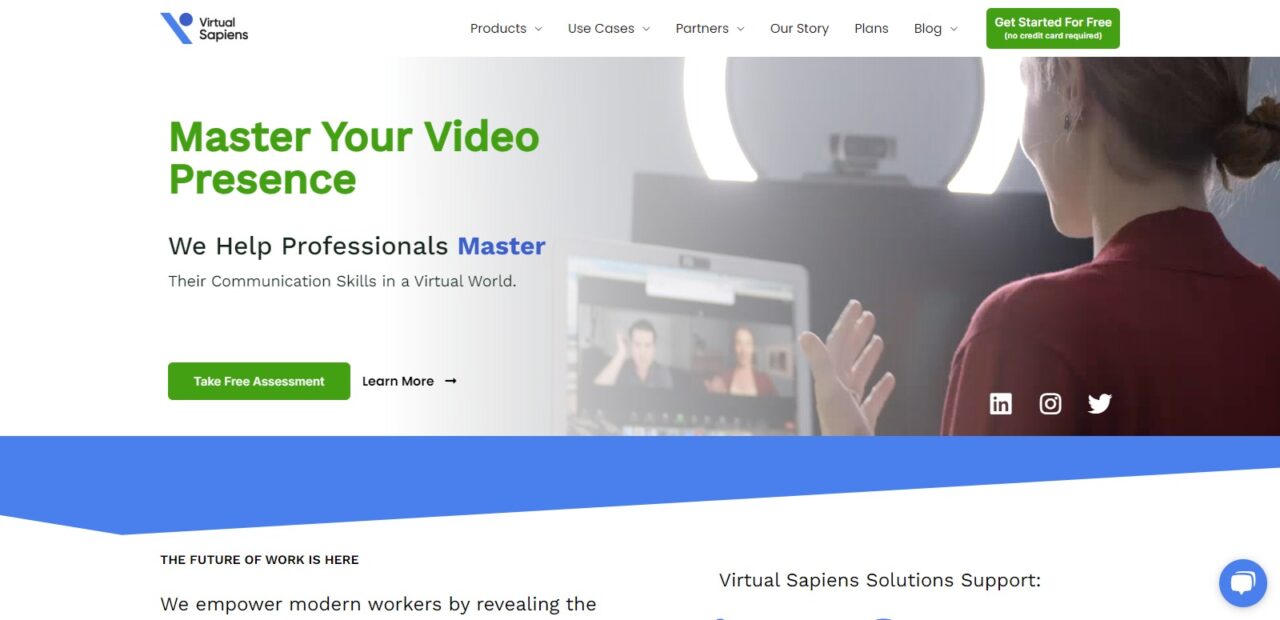 Their AI joins meetings alongside you, monitoring facial expressions during calls to assess performance – their concept could revolutionize speech coaching as it requires only webcam and software for use.
20. Ocrolus (Best AI Startups to Invest in 2023)
Ocrolus provides an innovative solution to the lengthy loan underwriting processes traditionally conducted by banks and lending institutions. Ocrolus uses artificial intelligence (AI) technology to simplify loan eligibility evaluation for its candidates, automating underwriting procedures by meticulously examining documents and data.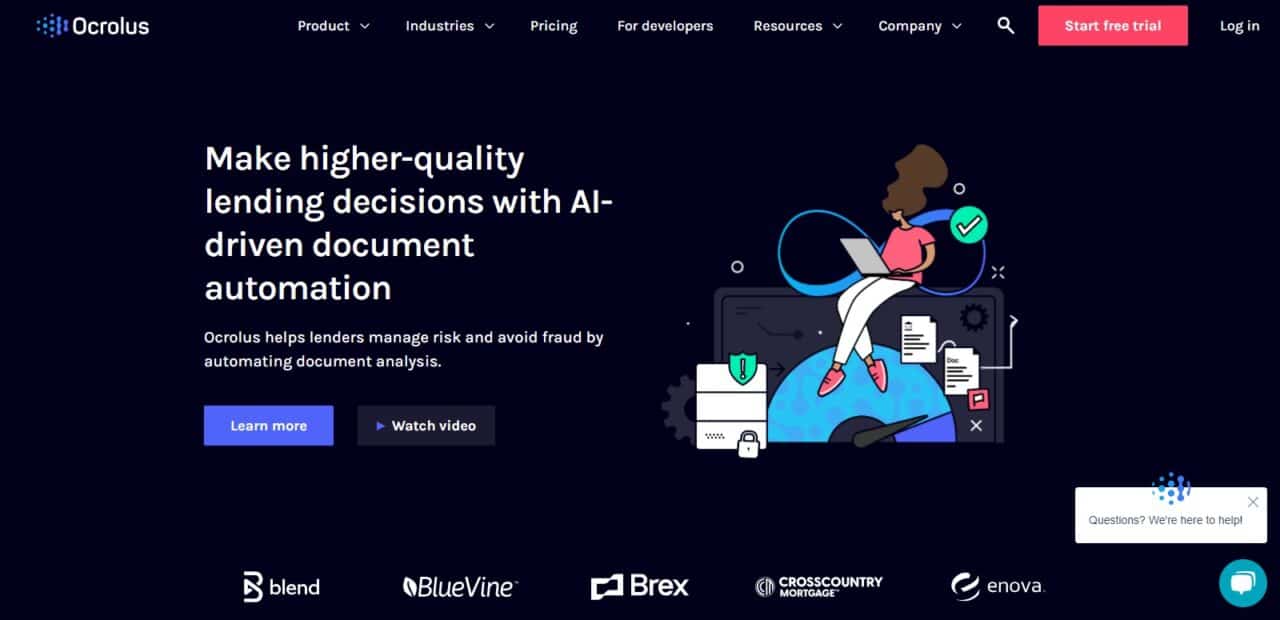 Ocrolus provides financial institutions with accurate and thorough information about loan applicants, streamlining loan approval processes while creating more equitable and impartial evaluation processes for all parties involved. Their innovative use of AI promises to revolutionize lending practices to make lending more efficient and accessible across a wider spectrum of borrowers.
Why Invest in AI Startups?
Investing in artificial intelligence startups can be an attractive proposition for several compelling reasons, including:
Innovation and Disruption: AI startups often lead technological breakthroughs and transform traditional industries. Early investments can lead to significant returns as their technologies gain ground.
Market Growth: Artificial intelligence is experiencing explosive expansion across various sectors – healthcare, finance, autonomous vehicles – so investing in AI startups gives you access to this tremendous growth potential.
Scalability: AI solutions have the capacity to scale quickly and efficiently, making it possible for startups to experience rapid expansion. Over time, this means your investment could significantly grow.
Diverse Applications of AI: Artificial intelligence has numerous uses in daily life, from improving customer service with chatbots to optimizing medical diagnoses. As a result, there are plenty of investment opportunities in startups catering to various market demands.
Talent and Expertise: AI startups frequently attract top talent and experts in their respective fields, increasing the chances of success and driving innovation forward. Such teams are equipped to face complex challenges head-on while driving success forward.
Acquisition Potential: Established tech giants and corporations often seek out AI startups with innovative capabilities to add them to their own capabilities, creating lucrative exit opportunities for investors.
Society Impact: AI can address some of the greatest societal challenges, from healthcare improvements and climate change mitigation, to investing in startups that contribute directly in these areas. Doing so may bring personal rewards.
Diversification: By including AI startups in your investment portfolio, they can help reduce risk by not solely relying on traditional assets.
But it is important to keep in mind that investing in startups, including AI startups, comes with its own set of risks. Many startup endeavors fail before your investments have time to mature – therefore due diligence, research, and a long-term perspective are imperative when investing in this sector.
Conclusion Best AI Startups to Invest in 2023
Conclusion In conclusion, 2023's AI startup landscape offers numerous promising investment opportunities for those hoping to harness artificial intelligence's transformative power. DeepMind, OpenAI, UiPath and Suki.AI have become powerhouses in healthcare, automation, natural language processing and natural language generation; offering exciting prospects for those interested in the healthcare sector as a whole.
Ocrolus' AI-driven solutions have revolutionized financial processes while Cresta is revolutionizing customer service through real-time AI assistance. AI startups present some of the greatest investment opportunities of 2023, as their potential is to disrupt industries and accelerate innovation. Investors should conduct due diligence and keep a long-term outlook when approaching this market.
Best AI FAQ Startups to Invest in 2023
What are AI startups?
AI startups are innovative companies that specialize in developing and deploying artificial intelligence technologies and solutions to address various industry challenges and opportunities.
Why should I invest in AI startups in 2023?
Investing in AI startups can be lucrative due to their potential for rapid growth and scalability, as well as their role in driving technological innovation and addressing critical societal challenges.
What are some of the best AI startups to invest in 2023?
Some notable AI startups to consider for investment in 2023 include DeepMind, OpenAI, UiPath, Suki.AI, Ocrolus, Cresta, Nektar.ai, Moveworks, SoundHound, and Abnormal Security.
What sectors do these AI startups operate in?
These startups operate in a wide range of sectors, including healthcare, finance, automation, customer service, cybersecurity, design, logistics, and more.
What should I consider before investing in AI startups?
Before investing, conduct thorough due diligence, assess the startup's technology and market potential, evaluate the team's expertise, and consider the long-term prospects. Be aware of the inherent risks associated with startups.