WazirX is a cryptocurrency exchange based in India. It was founded in 2018 with the mission to make cryptocurrencies accessible and affordable to everyone in India. The platform supports the trading of a variety of cryptocurrencies, including Bitcoin, Ethereum, and others.
WazirX also offers a peer-to-peer (P2P) trading platform that allows users to buy and sell cryptocurrencies directly with each other using Indian Rupees (INR). In addition to its exchange services, WazirX also provides educational resources, such as tutorials and market analysis, to help users better understand the cryptocurrency market.
1. Decentralized Exchanges (DEXs) ( Best Alternative To WazirX )
Decentralized exchanges (DEXs) are a popular alternative to Binance and other centralized exchanges. As the name suggests, these platforms are built on blockchain technology, which allows for decentralized trading and eliminates the need for a central authority to control user funds. This means that users have full control over their assets and can trade directly with other users without the need for intermediaries.
Below We Include Some popular DEXs Alternative To WazirX Exchange
1- ApolloX ( WazirX Alternatives Without Verification )
Founded in 2021, ApolloX is the first CEX-DEX hybrid crypto derivatives exchange. The ApolloX CEX went live in September 2021 offering trading of perpetual contracts. Two months later in November 2021, the ApolloX DEX was officially launched.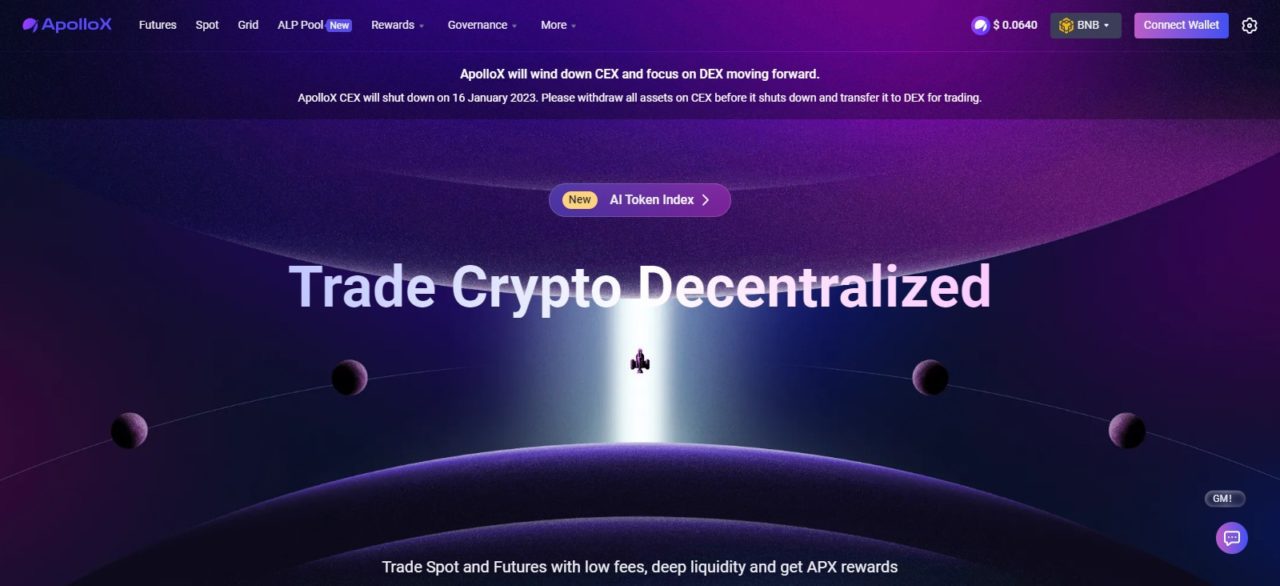 In December 2021, ApolloX launched APX, its native token. APX has a total supply of 10 billion, with 2.5% allocated for trading on PancakeSwap. The bulk of the supply will be allocated into trading rewards and ApolloX community treasury.
ApolloX aims to provide accessibility and anonymity to derivatives trading for both new and experienced traders. Users are free to trade USDT-based perpetual contracts with up to 100x leverage on either or both the ApolloX CEX and DEX. Both CEX and DEX offer enhanced security measures including 2FA and address whitelisting.
iZiSwap
Founded by iZUMi Finance, a multi-chain DeFi protocol providing one-stop Liquidity as a Service (LaaS), iZiSwap is an on-chain liquidity product that uses an innovative Discretized-Liquidity-AMM(DL-AMM) model to provide efficient on-chain liquidity for Web3 assets and a CEX-like order book trading experience for DEX users.
The DL-AMM improves on the concentrated-liquidity model first deployed by Uniswap v3, offering users enhanced capital efficiency, zero slippage, and cheaper trading fees. The product was initially launched on Binance's BNB chain and claims to be more than 5000x more capital efficiency than a traditional x*y=k DEX.
Baby Doge Swap
BabyDogeSwap is a popular decentralized exchange (DEX) allowing BEP-20 token swaps on the BNB Chain. It is the biggest exchange of the BNB Chain ecosystem and one of the top community DEXs by the baby doge community.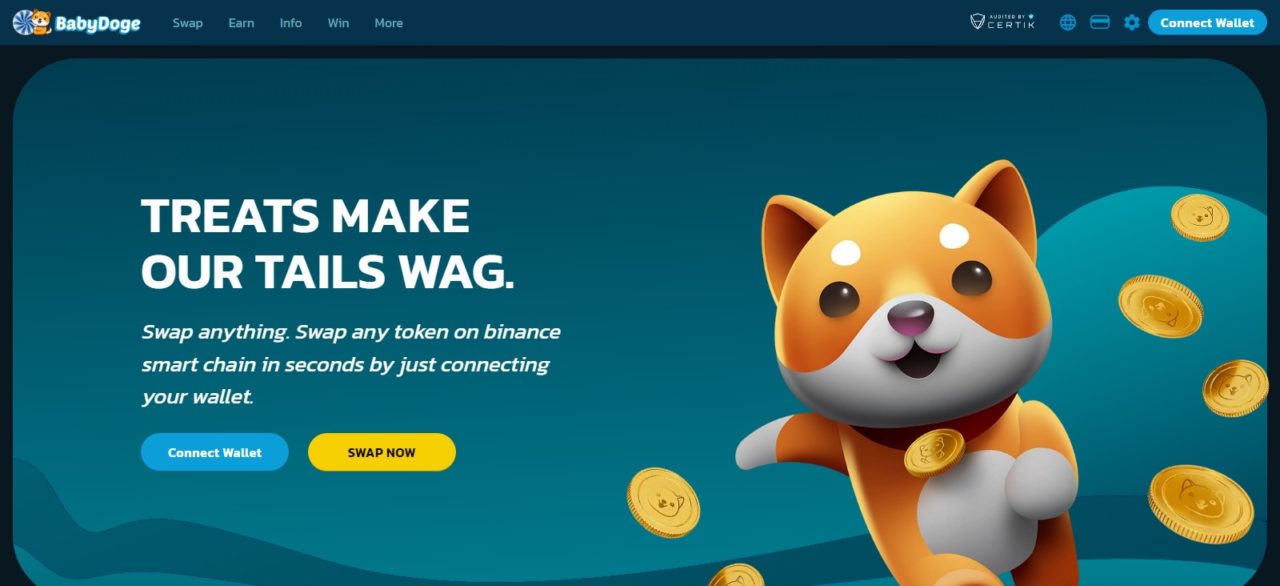 The exchange employs an automated market maker (AMM) model, allowing users to swap against a liquidity pool. You can become a liquidity provider and receive LP tokens, which entitle users to a share of the swap fees.
LP token holders can also engage in yield farming to earn BabyDoge, the swap's utility token. The token can be staked in so-called 'Farms' or Pools with flexible or fixed-term staking. When the BabyDoge token is held in your wallet users receive lower swap fees.
Best Centralized Exchange Of WazirX Alternative
1-One of the best alternatives to WazirX is Chiliz
Chiliz.net is the trading platform for all the sports & entertainment tokens partnered with Chiliz ($CHZ) and Socios.com. It includes FC Barcelona, Juventus, Paris Saint-Germain, Galatasaray, AS Roma, OG (esports DOTA2) and many more.

Chiliz is a European blockchain-based venture based in Malta with 60+ people. The exchange and trading resources are based in Singapore and across Asia.
2- Another popular alternative to WazirX is Bilaxy
Launched in Apr 2018, Bilaxy exchange is a centralized exchange registered in the Republic of Seychelles and launched in early 2018, Bilaxy exchange claims to have hundreds of thousands of traders from more than 80 countries all over the world.

Bilaxy places a strong focus on liquidity for new tokens for global crypto traders. With 150+ crypto pairs, Bilaxy aims to establish a leading global trading platform that provides a broad range of trading products and services for global traders with a focus on transparency, reliability, quality execution, and client services.
3- AcdX is another alternative to WazirX


AcdX exchange is an online platform used to purchase and sell NFTs. It is a centralized exchange where sports fans can gather to trade and invest on a global scale. In the exchange, you can purchase NFTs of your favorite athletes or teams by exchanging Bitcoin, Ethereum, or Tether .  Once you own an NFT, it's yours forever, unless you decide to trade or sell it to another user. The price of NFTs according to supply and demand as well as the activities of athletes and clubs is variable.
4-Gemini is another alternative to WazirX
Gemini is a New York-based cryptocurrency centralized exchange (CEX) regulated by the New York State Department of Financial Services, available in all 50 U.S. states and over 60 countries. The platform was built with a focus on security and compliance, although it offers fewer crypto assets than its competitors, notably over 120 cryptocurrencies and over 21 crypto-to-crypto trading pairs.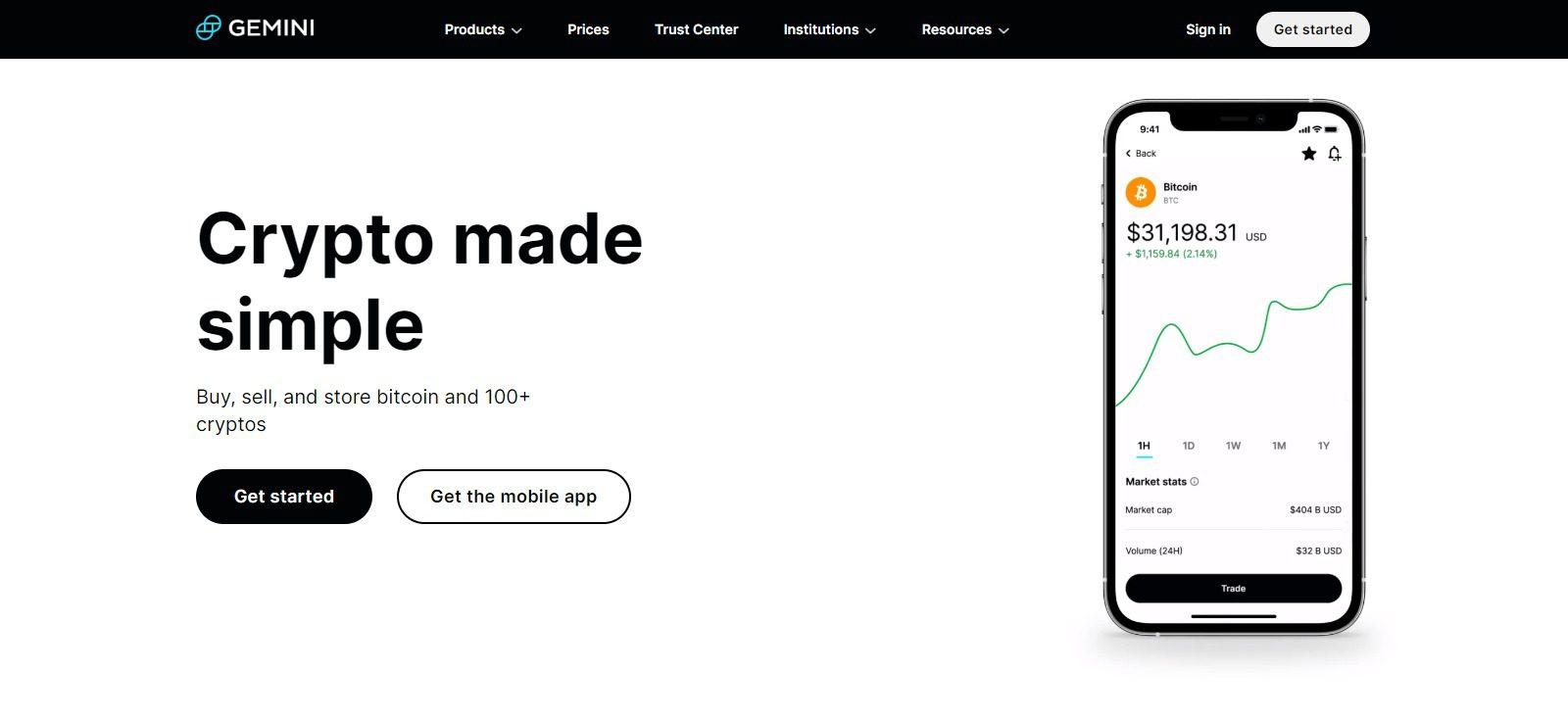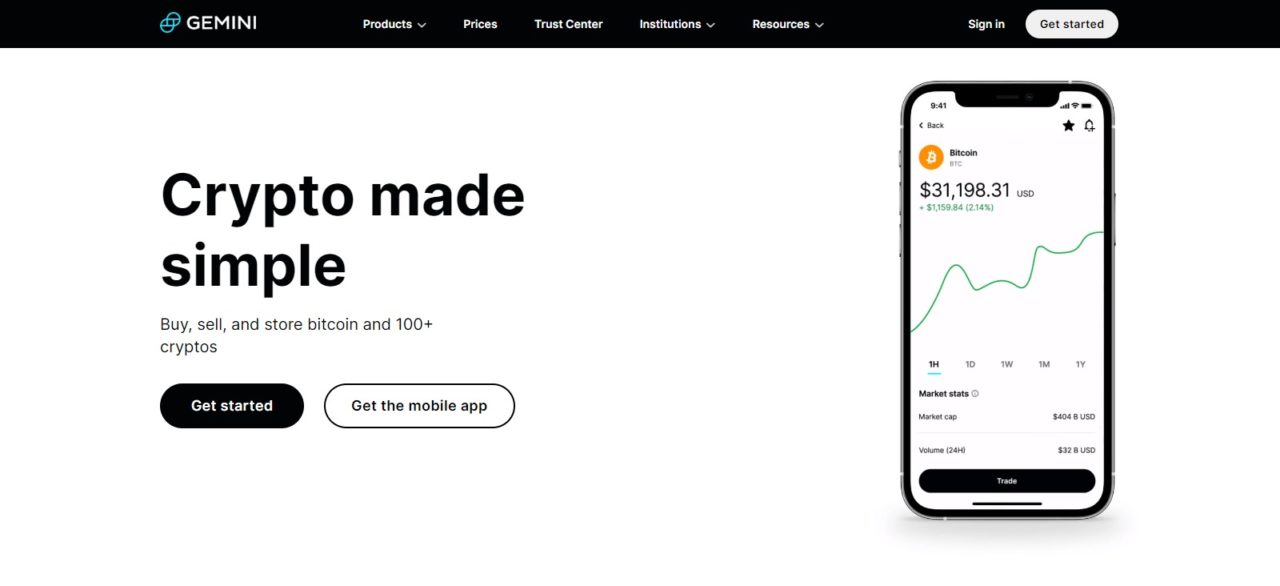 The platform is aimed at both beginners and advanced traders. In addition to an intuitive user interface, the project has a library of educational content for crypto newcomers. Customer accounts are well protected, the crypto exchange was one of the first to receive 'SOC 1 Type 2' and 'SOC 2 Type 2' certification. The exchange also offers insurance coverage against certain types of losses.
The core products are Gemini ActiveTrader (for skilled traders and investors), Gemini Earn, Gemini Exchange, Gemini Wallet, Gemini Mobile, Gemini Clearing, Gemini Dollar (GUSD) and Gemini Custody.
5 -Coincheck is another alternative to WazirX
Coincheck is a cryptocurrency centralized exchange (CEX) with a global community and a key user base in Japan. One of the leading crypto platforms in Asia (in terms of liquidity, trading volume and traffic) is registered under Japanese authorities, regulated by Japan's Financial Services Agency (FSA) and audited by the Japan Blockchain Association.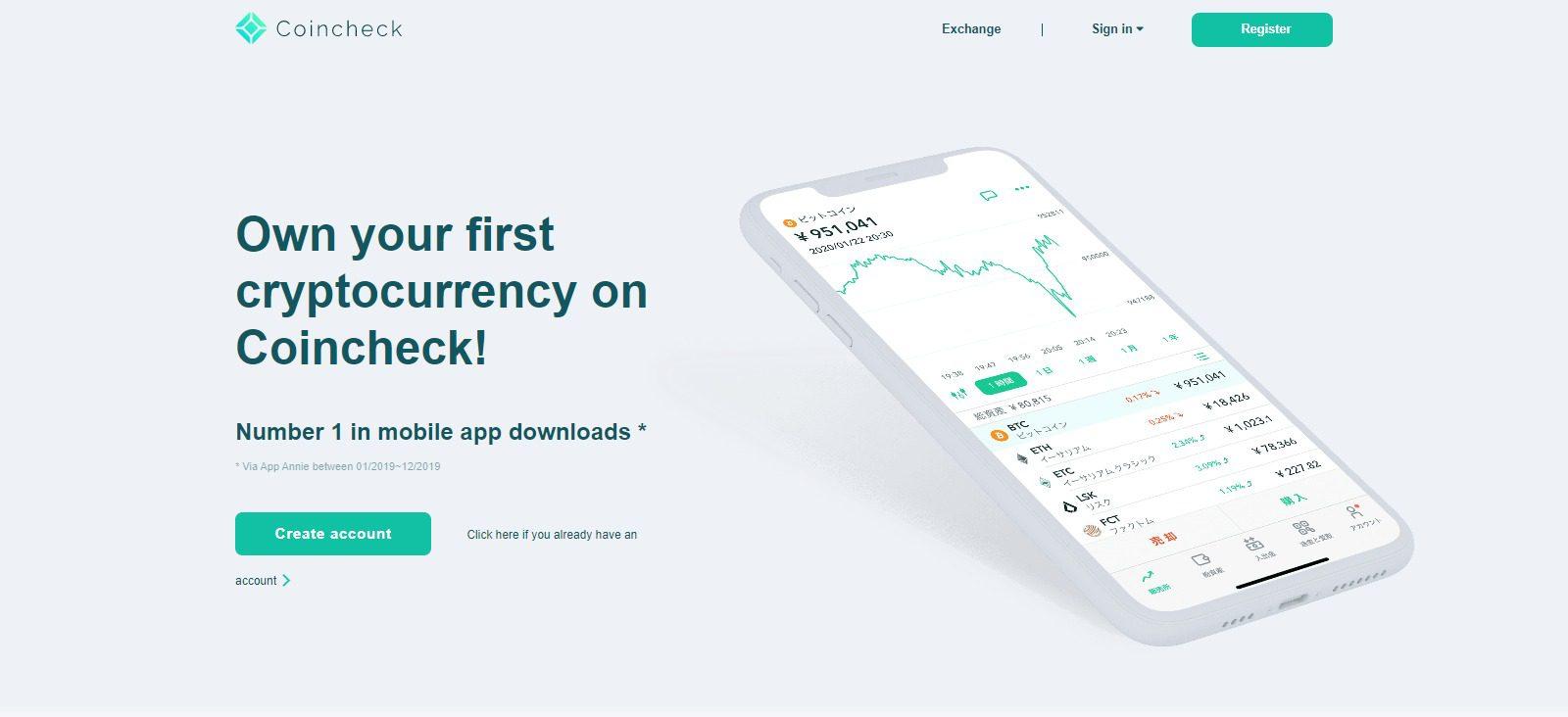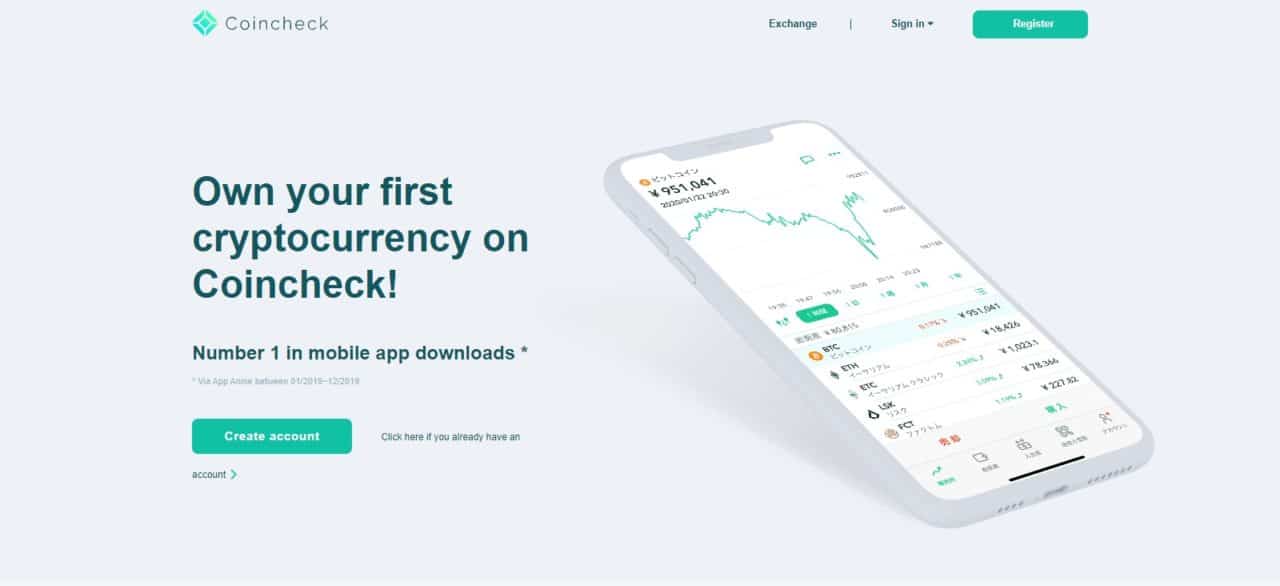 The Japanese exchange supports 17 popular large-cap cryptocurrencies. The Japanese yen is the main currency, though the US dollar is also accepted. Users can make fiat deposits through bank transfers or bank cards, digital assets of a customer are stored in a cold wallet.
Coincheck's other products and services include: OTC (over-the-counter) trading, initial exchange offerings (IEOs), Coincheck Denki (pay electric bills with Bitcoin), Coincheck Gas (pay gas bills with Bitcoin), Coincheck Survey (answer surveys and earn crypto) and Lending. Furthermore, the platform also has a non-fungible token (NFT) marketplace and staking service in beta.
The platform serves more than 1.5 million clients and has a trading terminal (both a web version and a mobile app), as well as the main tools for trading assets on the global market.
About Crypto Exchange
A crypto exchange is a platform where users can buy, sell, and trade cryptocurrencies. These exchanges can be centralized, meaning they are operated by a single company, or decentralized, meaning they operate on blockchain technology and are not controlled by a single entity.
Some popular centralized crypto exchanges include Binance, Coinbase, and Kraken, while popular decentralized exchanges include Uniswap and Sushiswap.
The exchange rate of a cryptocurrency on a specific exchange is determined by supply and demand on that platform. Some exchanges also offer additional features such as margin trading and staking.
Why WazirX Popular
WazirX has gained popularity among Indian cryptocurrency traders for several reasons:
User-friendly platform: WazirX has a user-friendly interface that makes it easy for both new and experienced users to trade cryptocurrencies.
Wide range of cryptocurrencies: The platform supports a large number of cryptocurrencies, allowing users to trade the assets they are most interested in.
P2P trading: The P2P trading platform allows users to buy and sell cryptocurrencies using Indian Rupees (INR), making it easier for them to trade without having to worry about the fluctuating value of cryptocurrencies.
Support for Indian Rupees: The platform supports deposits and withdrawals in Indian Rupees, making it more accessible for Indian users who are more comfortable using the local currency.
Strong security measures: WazirX has strong security measures in place, including two-factor authentication and secure storage of user funds, to ensure the safety of its users' assets.
Community and education: WazirX has a vibrant community of traders and investors who share their insights and knowledge, as well as educational resources and market analysis to help users stay informed.
These features, along with WazirX's commitment to providing a high-quality user experience, have helped make it a popular choice among Indian cryptocurrency traders.
Why WazirX Not Good Choice For Some Users
There are several reasons why WazirX may not be the best choice for some users:
Limited availability: WazirX is currently only available in a limited number of countries, so users in other regions may not be able to access the platform.
Low trading volume: Depending on the cryptocurrency being traded, WazirX may have low trading volume, which can result in slower transaction times and higher spreads.
High fees: Some users may find the fees charged by WazirX to be relatively high compared to other cryptocurrency exchanges.
Limited cryptocurrency options: WazirX offers trading for a relatively limited number of cryptocurrencies compared to other exchanges.
Lack of advanced trading features: For experienced traders who are looking for advanced trading tools and features, WazirX may not be the best choice.
These are some of the reasons why WazirX may not be a good choice for some users. However, it's worth noting that these drawbacks may not be significant for all users, and WazirX may still be an excellent choice for others, depending on their individual needs and circumstances. It's important to carefully consider your own requirements and research different options before choosing a cryptocurrency exchange.
How to Choose best crypto exchange?
Choosing the right crypto exchange can be a daunting task, as there are many options to choose from and each has its own set of pros and cons. Here are a few things to consider when choosing a crypto exchange:
Security: The security of your assets should be a top priority when choosing an exchange. Look for an exchange that has a history of good security practices and has never been hacked.
Jurisdiction and regulations: Some exchanges are not available in certain countries due to regulatory restrictions. Make sure the exchange you choose is available in your country and complies with the local laws and regulations.
Fees: Compare the trading fees of different exchanges to see which one offers the lowest fees. Also, consider the deposit and withdrawal fees as well.
Payment methods: Some exchanges only accept cryptocurrencies for deposit and withdrawal, while others also accept bank transfers, credit cards, and other methods. Make sure the exchange you choose offers a payment method that is convenient for you.
Coin offerings: Not all exchanges offer the same coins and tokens. Make sure the exchange you choose offers the coins you want to trade.
Trading volume: Exchanges with high trading volume typically have more liquidity, which means it's easier to buy and sell coins without affecting the market price.
User-friendly interface: Look for an exchange that has a user-friendly interface and offers helpful features such as charting tools and order book.
Customer support: Good customer support is important in case you have any issues or questions. Look for an exchange that offers multiple ways to contact customer support, such as email and live chat.
Reputation: Look for an exchange that has a good reputation in the community, and has been around for a while.
Remember to do your own research, read reviews and check the reputation of the exchange before making any decision.
WazirX Conclusion
In conclusion, WazirX is a well-established cryptocurrency exchange that has become a popular choice among Indian traders. With its user-friendly platform, wide range of cryptocurrencies, and support for Indian Rupees, it provides a convenient and accessible way for Indians to trade and invest in cryptocurrencies. Additionally, WazirX's strong security measures and vibrant community make it a trustworthy and educational platform for users. While cryptocurrency markets can be volatile and unpredictable, WazirX's educational resources and market analysis can help users stay informed and make informed trading decisions.