Best DeFi Staking Platforms have rapidly gained in popularity over time as they allow users to generate passive income from their crypto holdings. While some platforms provide reliable, secure services with attractive returns – these stand out among their counterparts as reliable, safe solutions with attractive returns. One such platform is Aave, which enables users to stake assets and earn interest while remaining fully in control over their funds.
Thanks to its secure technology and wide array of assets supported, this has quickly become the go-to platform for many DeFi enthusiasts. Synthetix stands out as an innovative platform, providing users with an innovative staking experience by rewarding them with rewards in the form of SNX tokens.
Thanks to its pioneering approach and strong community, Synthetix has quickly become one of the go-to choices among stakers. Compound Finance has established itself as an innovative DeFi lending platform and asset staking platform, giving users the option of earning interest while borrowing against staked holdings. Such platforms represent the best of decentralized finance staking, providing users with reliable returns, security, and an active role within its ecosystem.
What is DeFi Staking Platforms?
DeFi staking platforms are platforms within the decentralized finance (DeFi) ecosystem that enable users to stake cryptocurrencies or digital assets for an extended period and earn rewards in exchange. Staking involves depositing funds into smart contracts for this period and, typically, receiving interest, dividends or tokens as rewards in return.
These platforms utilize blockchain technology and smart contracts to facilitate the staking process. Smart contracts automatically enforce rules of staking, distribute rewards, and ensure security and transparency during this process. By participating in staking, users contribute towards maintaining the safety and operation of underlying blockchain networks like proof-of-stake (PoS) networks.
DeFi staking platforms offer several advantages to participants. First and foremost, they give users an opportunity to generate passive income on idle crypto assets by staking. Furthermore, this helps contribute towards secure networks by actively participating in consensus mechanisms.
How Does DeFi Staking Work?
DeFi staking works through smart contracts and blockchain technology. Here is an outline of how this typically plays out:
Choose a Staking Platform: When it comes time to selecting a DeFi staking platform that supports your chosen cryptocurrency or digital asset, take into account factors like security, platform fees, asset support and the platform's overall reputation.
Deposit Funds: Transfer your chosen cryptocurrency or digital asset to the staking platform's wallet address via its user interface or compatible wallet software.
Lock-Up Period: Once your funds have been deposited, the next step typically requires entering into a lock-up period. During this timeframe, your assets will remain locked within the staking contract and cannot be accessed or withdrawn at will.
Earn Rewards: As a staker, you contribute to the security and operations of the blockchain network. In return, rewards come in various forms: interest on staked assets; dividends or additional tokens as inflationary rewards may all come your way.
Rewards Distribution: Reward distribution varies based on the specific staking platform and blockchain protocol in use. While some platforms automatically distribute rewards at regular intervals, others require manual withdrawal or claim of rewards in order to secure them.
Monitoring and Managing: Once funds have been staked, you can usually keep an eye on their status through either the platform's interface or compatible wallets. Staying abreast of changes or updates related to either your staked platform or blockchain network can be crucial.
Unstaking and Withdrawal: Once the lock-up period has ended, you have the option to unstake your assets by initiating an unstaking transaction, with some transaction types offering waiting periods prior to funds becoming available for release. After unstaking has taken place, funds can then be withdrawn back from the platform to their wallet.
Here Is List Of Best DeFi Staking Platforms
Aqru
Binance
YouHolder
Cake DeFi
OKX
Crypto.com
Nebeus
DeFi Swap
Nexo
Uphold
10 Best DeFi Staking Platforms
1. Aqru
AQRU is an established staking cryptocurrency exchange defi platform founded in 2020. Offering cryptocurrency users an easy and safe way to earn and trade digital assets like DAI tokens, this staked defi platform ensures user safety and efficiency at all times.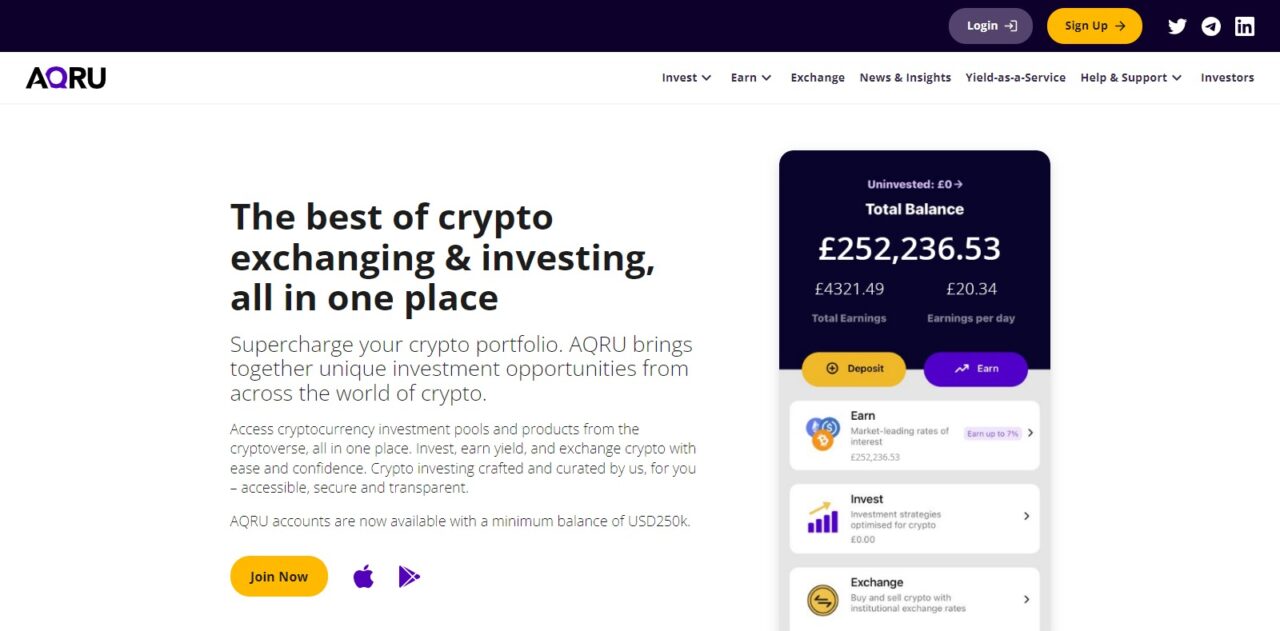 AQRU gives users access to unique features on defi staking platforms, including advanced order types, margin trading and low fees. Furthermore, cryptocurrency crypto staking platform also has tools designed to assist with informed decision-making and maximize returns; real-time market data viewing capabilities, charting tools and technical analysis tools among them are available as part of its offerings.
This defi platform offers competitive APY rates on its staking programs and staked rewards program for holders of certain coins/tokens. Furthermore, there are various staking fee structures such as maker, taker and withdrawal fees when using DAI coins for staked rewards programs.
2. Binance (Best DeFi Staking Platforms)
Binance is one of the largest and most renowned cryptocurrency exchanges globally, founded by Changpeng Zhao (CZ). Since 2017, Binance has quickly established itself within the cryptocurrency community by providing spot trading, futures trading, margin trading and various financial products and features for trading cryptocurrency.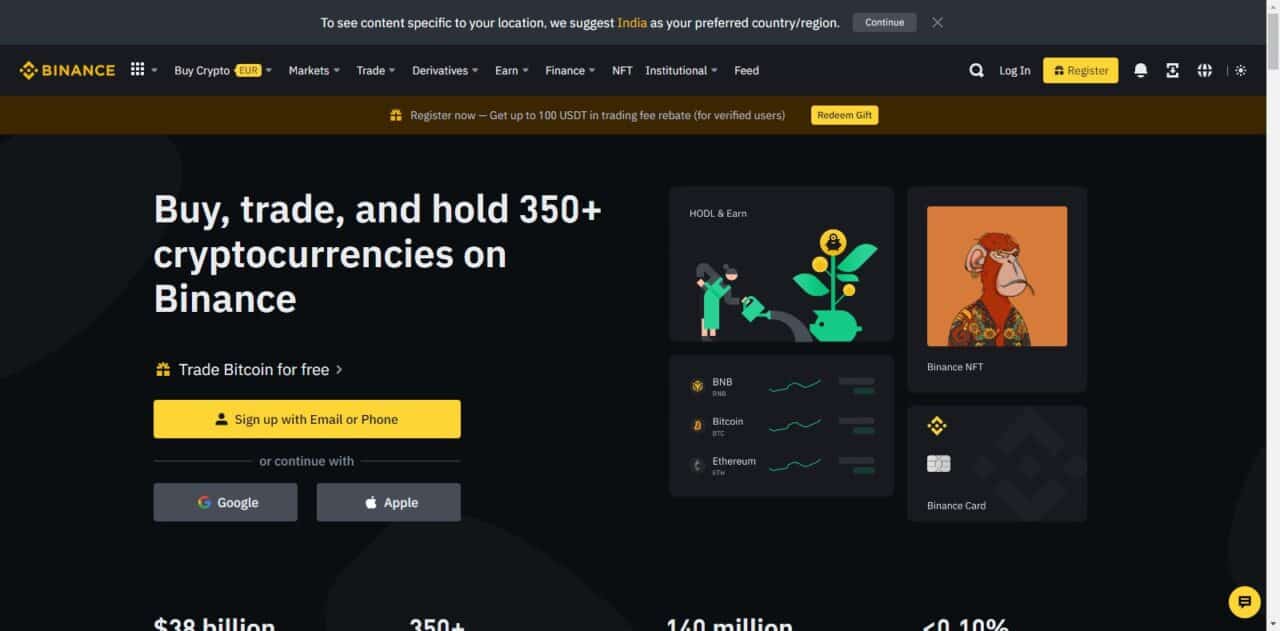 Binance offers users a convenient platform for buying, selling and trading cryptocurrency assets such as Bitcoin (BTC), Ethereum (ETH) and Binance Coin (BNB), in addition to various altcoins and tokens.
Binance is known for its user-friendly interface, advanced trading features, and extensive liquidity pool – features that appeal to both novice and veteran traders alike. Furthermore, this platform provides various trading options such as market orders, limit orders and stop-limit orders to accommodate different trading strategies.
3. YouHolder
YouHolder is a crypto lending and savings platform that enables users to earn interest on their digital assets while borrowing against them. With its focus on offering flexible and secure financial services, YouHolder supports an expansive variety of cryptocurrencies including Bitcoin, Ethereum and stablecoins.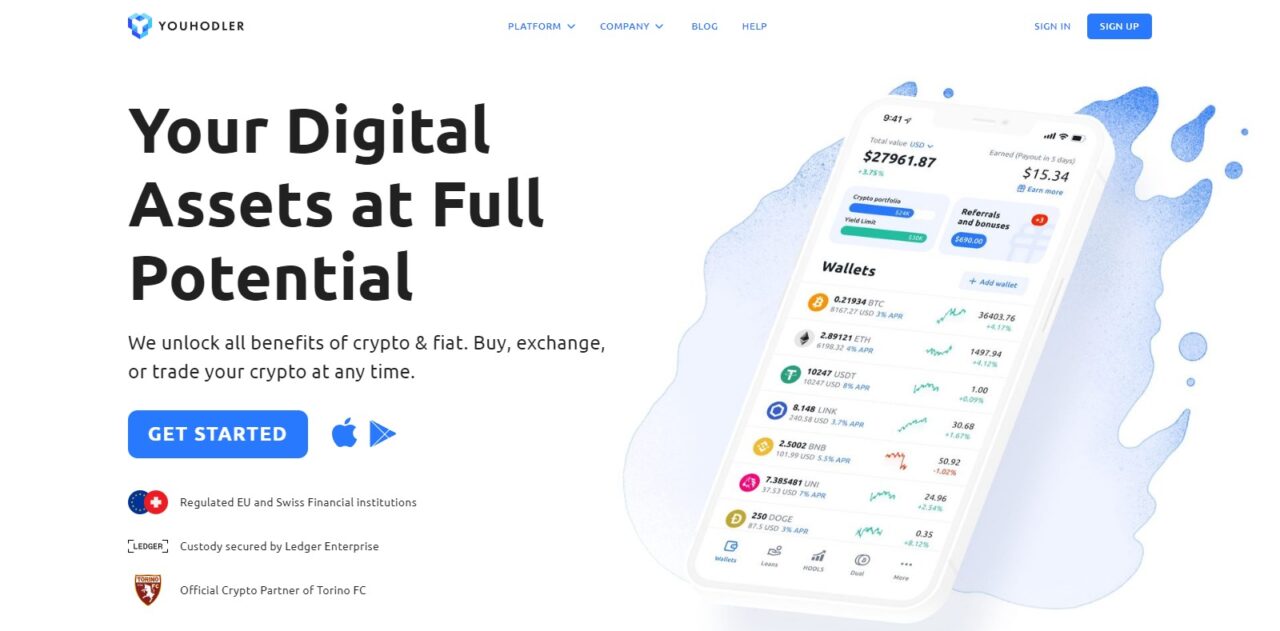 Users can deposit assets into interest-earning accounts and enjoy competitive interest rates calculated daily, paid out via YouHolder collateralized loans; using crypto holdings as collateral.
YouHolder places special emphasis on security by employing multiple measures including cold storage, two-factor authentication and multi-signature wallets. The platform's user-friendly interface and attractive features give individuals an opportunity to expand their crypto holdings as well as gain liquidity when needed.
4. Cake DeFi (Best DeFi Staking Platforms)
Cake DeFi is a decentralized finance (DeFi) platform offering various services for crypto investors, giving users the chance to generate passive income through staking, liquidity mining and lending. Cake DeFi's staking options enable users to stake popular cryptocurrencies and earn additional tokens as rewards.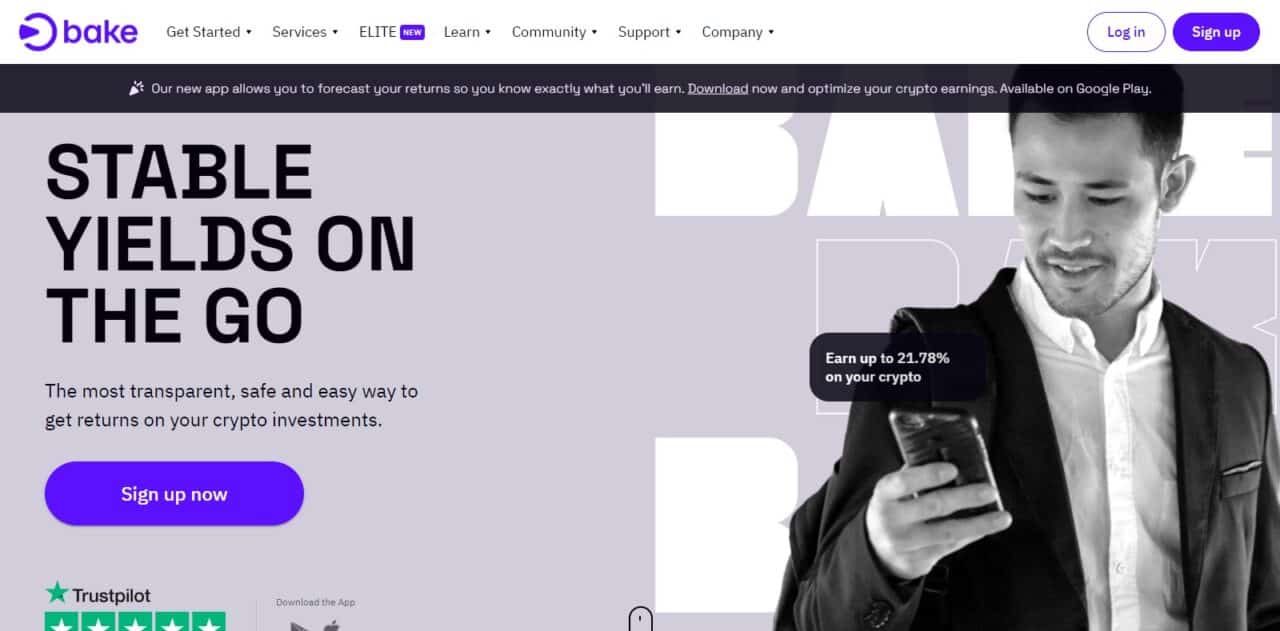 Furthermore, this platform offers liquidity mining pools whereby users can provide liquidity support to decentralized exchanges and earn additional tokens as a reward. Cake DeFi's lending feature allows users to lend cryptocurrency loans and earn interest. With its user-friendly interface and comprehensive range of services, Cake DeFi has become an attractive choice for individuals aiming to participate in the DeFi ecosystem and maximize their crypto investments.
5. OKX
OKX (formerly OKEX) is an established cryptocurrency exchange offering a diverse array of trading and financial services. OKX provides users with access to an extensive selection of cryptocurrencies for trading, such as major crypto assets such as Bitcoin and Ethereum as well as altcoins.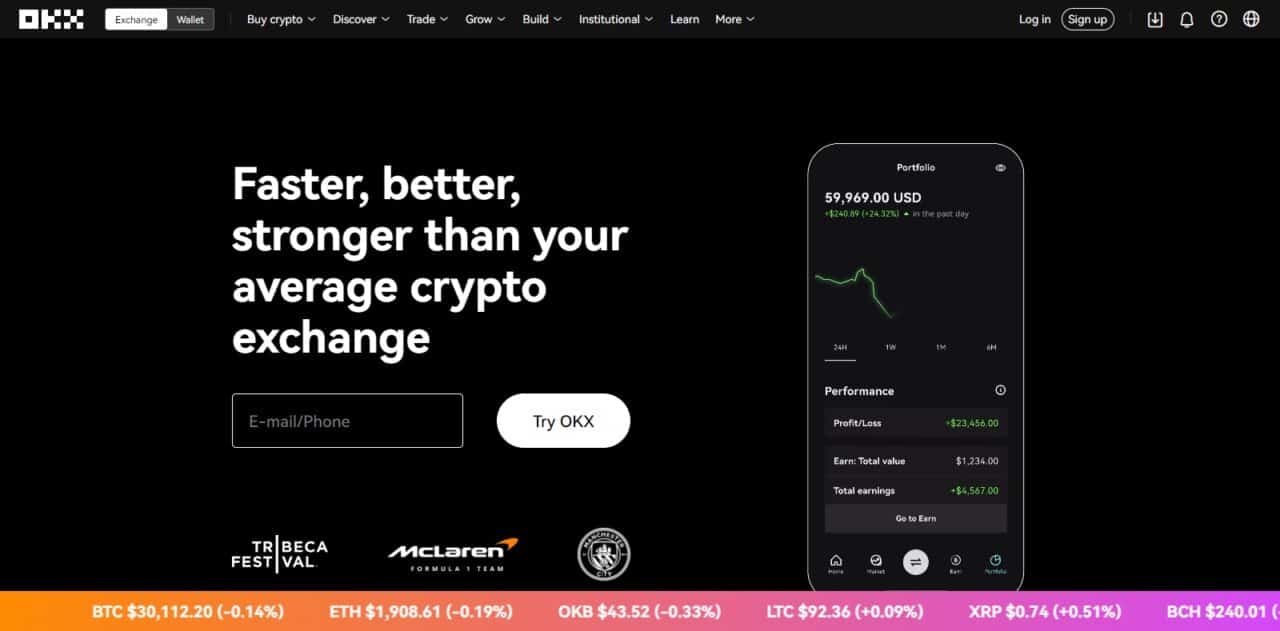 With its robust platform and global user base, OKX gives access to an abundance of cryptocurrencies for trade including popular ones like these two plus more altcoins. OKX provides spot trading, futures trading, options trading and margin trading to both newcomer traders as well as more experienced ones.
In addition, OKX also provides a lending platform where users can lend their digital assets for interest payments. OKX also provides a staking service, enabling users to stake supported cryptocurrencies and earn rewards. Thanks to its reputation, liquidity, and extensive selection of services, OKX stands out in the cryptocurrency exchange landscape.
6. Crypto.com (Best DeFi Staking Platforms)
Crypto.com is an industry-leading cryptocurrency platform offering an inclusive set of services for users. Their user-friendly mobile app and website interface allows individuals to buy, sell and trade a range of cryptocurrencies easily. Users can make secure and convenient cryptocurrency purchases using both credit and debit cards, while Crypto.com offers a Visa card that lets them spend their cryptocurrencies at millions of locations worldwide.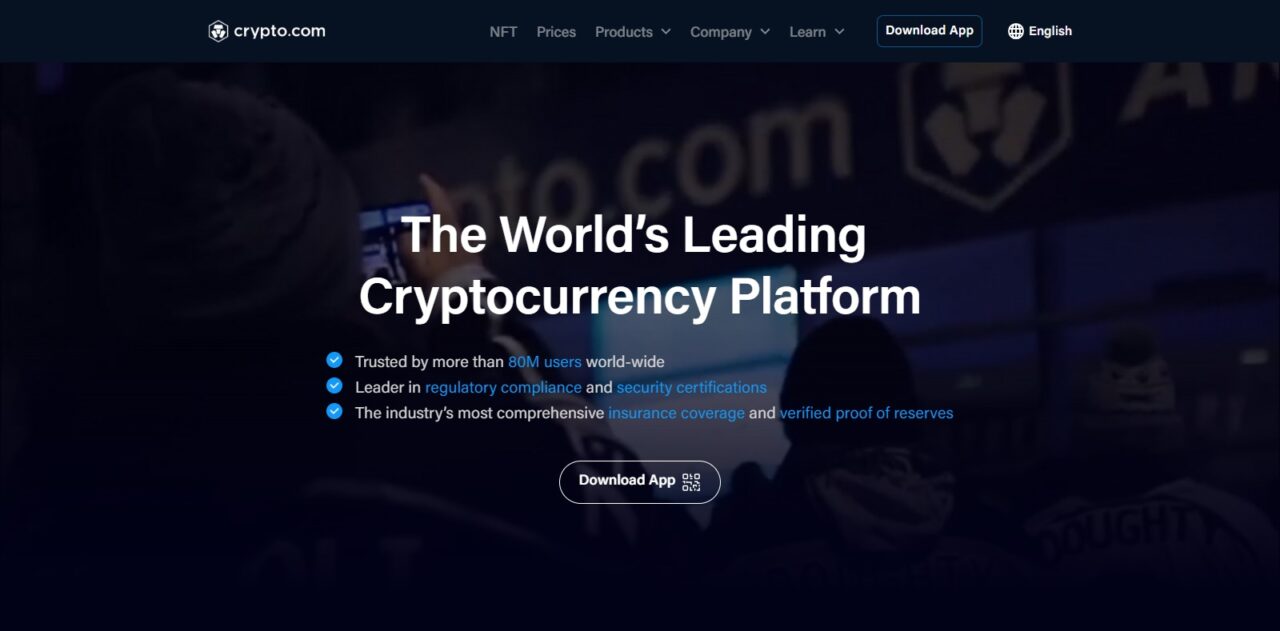 Crypto.com offers users attractive features like staking and lending to make cryptocurrency accessible to a wider audience, while providing innovative solutions that boost its utility and adoption.
Staking allows users to earn rewards by staking supported cryptocurrencies on the platform; lending allows users to borrow against digital assets they own; while its extensive range of services strives to make cryptocurrency accessible and increase its utility while improving adoption rates of digital assets.
7. Nebeus
Nebeus is a fintech platform dedicated to connecting traditional finance with cryptocurrency markets. Offering user-friendly services for individuals and businesses alike, Nebeus bridges the divide between traditional finance and cryptocurrency investment. Nebeus provides users with an easy platform for buying, selling and storing cryptocurrency assets like Bitcoin and Ethereum.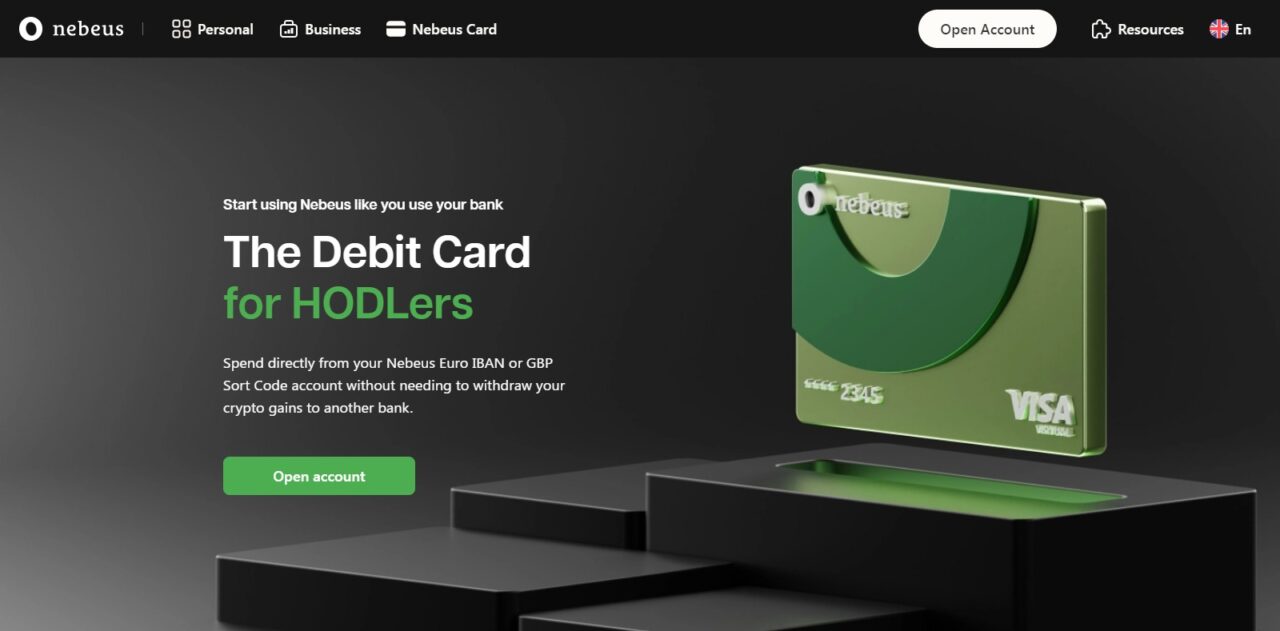 Furthermore, its lending feature enables users to take out loans against their digital assets to access liquidity without selling off their crypto holdings. Nebeus provides competitive interest rates on deposits, enabling users to enjoy passive income from their holdings. Furthermore, Nebeus provides prepaid debit cards so users can spend their cryptocurrencies at any Visa merchant – further increasing convenience and flexibility for its users.
8. DeFi Swap (Best DeFi Staking Platforms)
DeFi Swap is a decentralized exchange (DEX) built on the Ethereum blockchain that operates within the decentralized finance (DeFi) ecosystem. Based on the Uniswap protocol, DeFi Swap allows users to trade an extensive selection of ERC-20 tokens directly from their Ethereum wallets. Peer-to-peer trading without intermediaries provides users with enhanced privacy, security and control over their assets.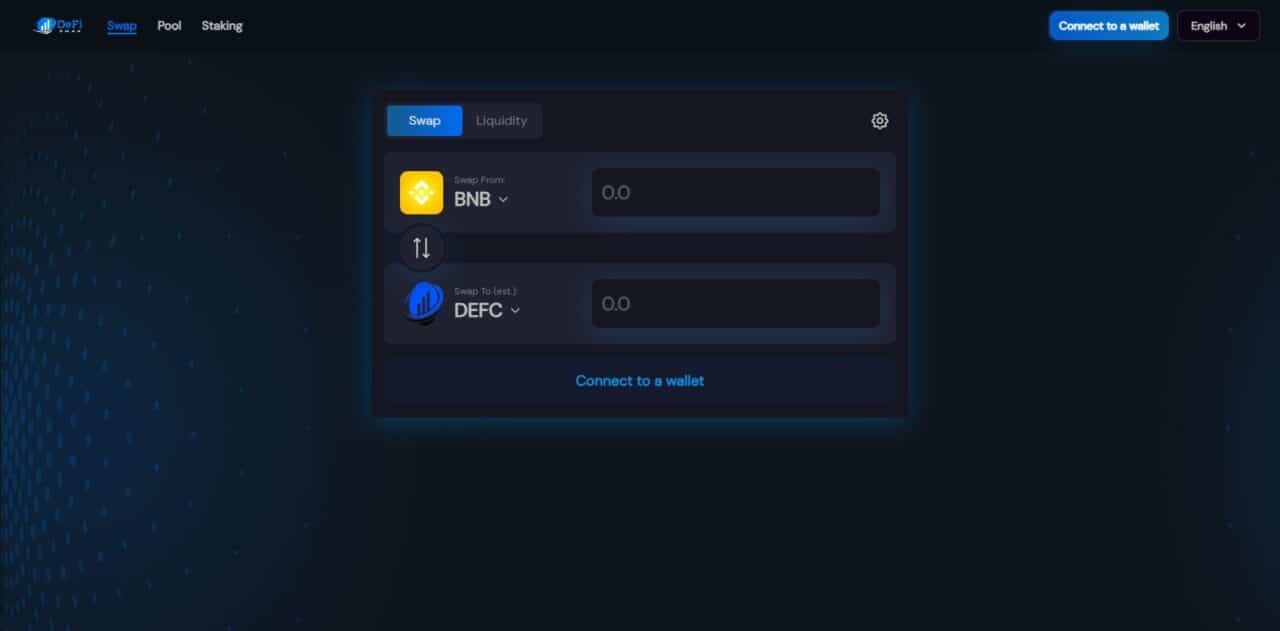 Users can provide liquidity to various token pairs and earn fees as liquidity providers. DeFi Swap also supports yield farming, enabling users to stake their tokens and reap additional rewards. DeFi Swap provides users with an efficient and user-friendly platform to engage in decentralized trading while increasing returns through liquidity provision and yield farming strategies.
9. Nexo
Nexo is a blockchain-based platform offering various financial services for cryptocurrency enthusiasts. Users are given the chance to earn interest on their digital assets through high-yield savings accounts, enabling them to passively expand their holdings over time.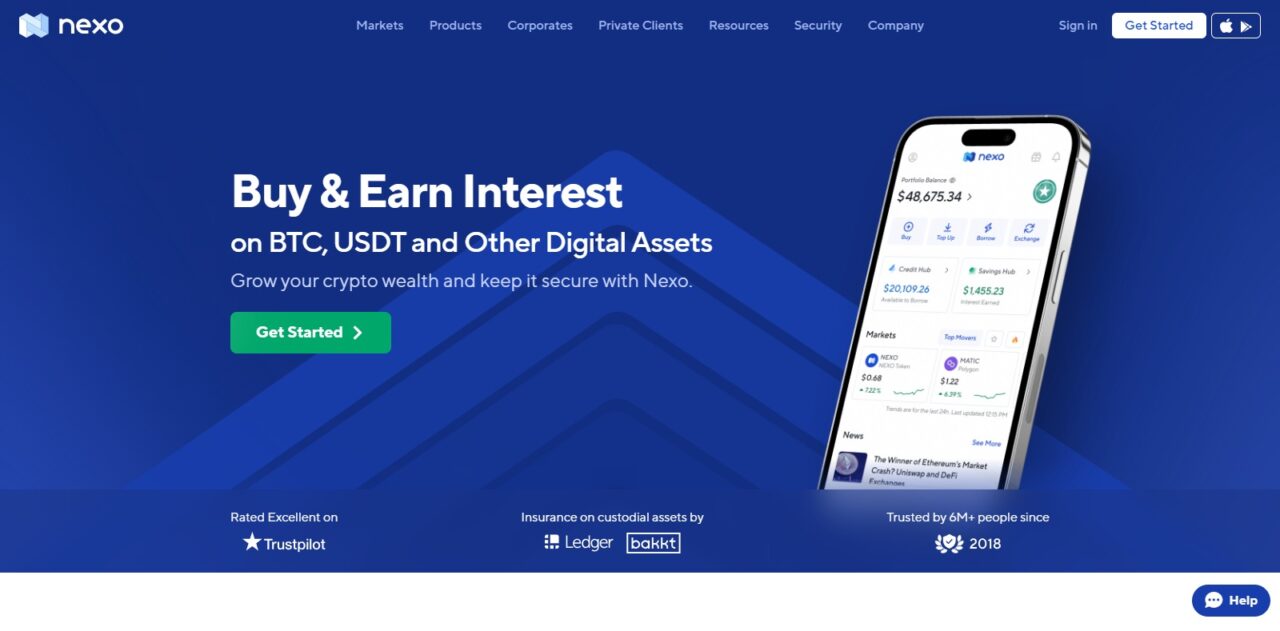 Nexo offers users the ability to borrow against their cryptocurrency holdings without the need for credit checks, providing instant loans with flexible credit lines that enable users to select between stablecoins or fiat currencies for funds delivery.
Nexo is well known for its security measures, such as cold storage and insurance for custodial assets. Furthermore, its native token NEXO provides various benefits like discounted interest rates and higher yields. Through a comprehensive suite of services offered on Nexo's platform, users gain increased liquidity and financial flexibility.
10. Uphold (Best DeFi Staking Platforms)
Uphold is a digital currency platform that enables users to purchase, sell, and hold various cryptocurrencies, fiat currencies and precious metals. Uphold's user-friendly interface and global availability provide both individuals and businesses with an effortless means of managing digital assets and traditional currencies. Users can quickly convert between various cryptocurrencies and fiat currencies with Uphold's currency converter, making cross-border transactions simpler than ever.
Uphold supports popular cryptocurrencies such as Bitcoin and Ethereum as well as stablecoins pegged to major fiat currencies for seamless cross-border payments. Uphold offers its users a debit card to enable them to spend their digital assets anywhere that accepts traditional debit cards, providing an accessible solution for anyone navigating digital currencies.
Best DeFi Staking Platforms Conclusion
Decentralized finance (DeFi) presents numerous opportunities for cryptocurrency holders to take part in staking activities and generate passive income with their crypto assets. DeFi staking platforms have quickly emerged as leaders in their space, providing reliable and secure services to investors. Platforms such as Aave, Synthetix and Compound Finance stand out with their stringent security measures, diverse selection of supported assets and attractive returns.
DeFi staking platforms enable users to stake their assets and earn interest, rewards or additional tokens while remaining in control of their funds. Not only can users utilize them to generate passive income streams but they also contribute towards improving security and decentralization within blockchain networks.
As with any investment, users should conduct thorough research, assess risks involved, and select a reputable platform that aligns with their financial goals and risk tolerance. By taking advantage of decentralized finance staking platforms like DeFi staking platforms, users can join this dynamic space while potentially strengthening their crypto investments.
Best DeFi Staking Platforms FAQ
What is DeFi staking?
DeFi staking refers to the process of locking up cryptocurrencies or digital assets in a smart contract on a decentralized finance (DeFi) platform to earn rewards. Stakers contribute to the security and operation of the underlying blockchain network and receive interest, dividends, or additional tokens as rewards.
How do DeFi staking platforms work?
DeFi staking platforms utilize blockchain technology and smart contracts to facilitate the staking process. Users deposit their assets into the platform's designated wallet addresses, and the smart contracts handle the locking, distribution of rewards, and other staking operations. Users can monitor their staking activities, earn rewards, and often have the flexibility to withdraw their funds after a specified lock-up period.
What are the benefits of DeFi staking platforms?
DeFi staking platforms offer several benefits. Users can earn passive income on their crypto holdings by participating in staking. Staking also contributes to the security and decentralization of blockchain networks. Some platforms provide flexibility, allowing users to unstake and withdraw their funds when needed. Additionally, users can actively engage in the decentralized finance ecosystem and potentially benefit from the growth of the crypto market.
What are the risks associated with DeFi staking platforms?
DeFi staking platforms carry risks that users should be aware of. These may include smart contract vulnerabilities, market volatility affecting the value of staked assets, and potential liquidity risks if the platform faces issues. Users should thoroughly research platforms, understand their security measures, and consider factors such as platform reputation, supported assets, and associated risks before participating in staking.
How can I choose the best DeFi staking platform?
Choosing the best DeFi staking platform requires careful consideration. Factors to evaluate include security measures, platform reputation, supported assets, staking rewards, user interface, fees, and the platform's overall track record. It's essential to conduct thorough research, read user reviews, and consider the platform's transparency and responsiveness to user concerns.