Best English To Hindi Translation Site Google Translate stands out as a top pick when it comes to English to Hindi translation services due to its wide usage and user-friendly interface. Millions have relied on it for quick and free translations; its instant and accurate language conversion services satisfy an ever-growing audience in need of instant language solutions.
Google Translate remains a reliable solution, but other translation services such as Kiwi, Lingvanex and DeepL provide more precise translations that enhance the translation experience and deliver proficiency- and reliability-driven output for business communication as well as language learning purposes. Translation platforms thus act to bridge language gaps and promote cross-cultural understanding.
What is Translation Site?
Translation is the process of converting written or spoken text from one language into another language while preserving its meaning, tone, and intent. It is a crucial communication tool that allows people who speak different languages to understand and communicate with each other effectively. Translators, whether human or machine-based, work to convey the original message accurately, taking into account cultural nuances and context.
Translation is used in various fields, such as literature, business, diplomacy, education, technology, and many others. It plays a significant role in fostering global communication, facilitating international relations, and enabling the exchange of ideas and information across linguistic barriers. Effective translation requires not only linguistic skills but also a deep understanding of the cultural, social, and historical aspects of both the source and target languages.
Here Is List Of Best English To Hindi Translation Site 
Google Translate
Easy Hindi Typing
Translate Now
Typing Baba
LingvaNex
Devnagri
HindiTyping.Info
Microsoft Translator
Translate.com
8 Best English To Hindi Translation Site 
1. Google Translate
Google Translate is widely recognized as one of the premier platforms for translation – not only from Hindi to English and vice versa – supporting over 100 languages including Spanish, French, Bengali and Chinese. Furthermore, this free service allows real time translation. Google Translate allows you to convert from English into Hindi or vice versa using any written, spoken, or uploaded document.

Although Google can automatically detect which language you wish to translate from, its default setting for translation will always be English. If you want to change the language, click on the 'down' icon and select it from the drop-down menu. Google Translate also enables users to copy, share and edit translated texts; while regarding privacy concerns, Google claims not to use any content except as necessary in providing its service to its customers.
2. Easy Hindi Typing (Best English To Hindi Translation Site) 
Easy Hindi Typing is an outstanding website to convert English text to Hindi language, offering translation services for Punjabi, Tamil, Marathi, Telugu and Gujarati as well. Furthermore, its versatile website also includes options for local Indian regional translation service like Punjabi, Tamil Marathi Telugu Gujarati translation.
Most users in India find this highly accessible. This easy website features different keyboard layouts for typing English into Hindi fonts with free fonts listed as Unicode numbers or you may simply watch video tutorials when experiencing difficulties using this website or facing difficulties using it!
3. Translate
Translate is an online translation tool that offers both machine and human translation capabilities to solve the issue of grammatical errors. Machine translation enables you to switch easily between Hindi to English or vice versa; its usage is completely free for images as well. If your translation seems off, try human translation;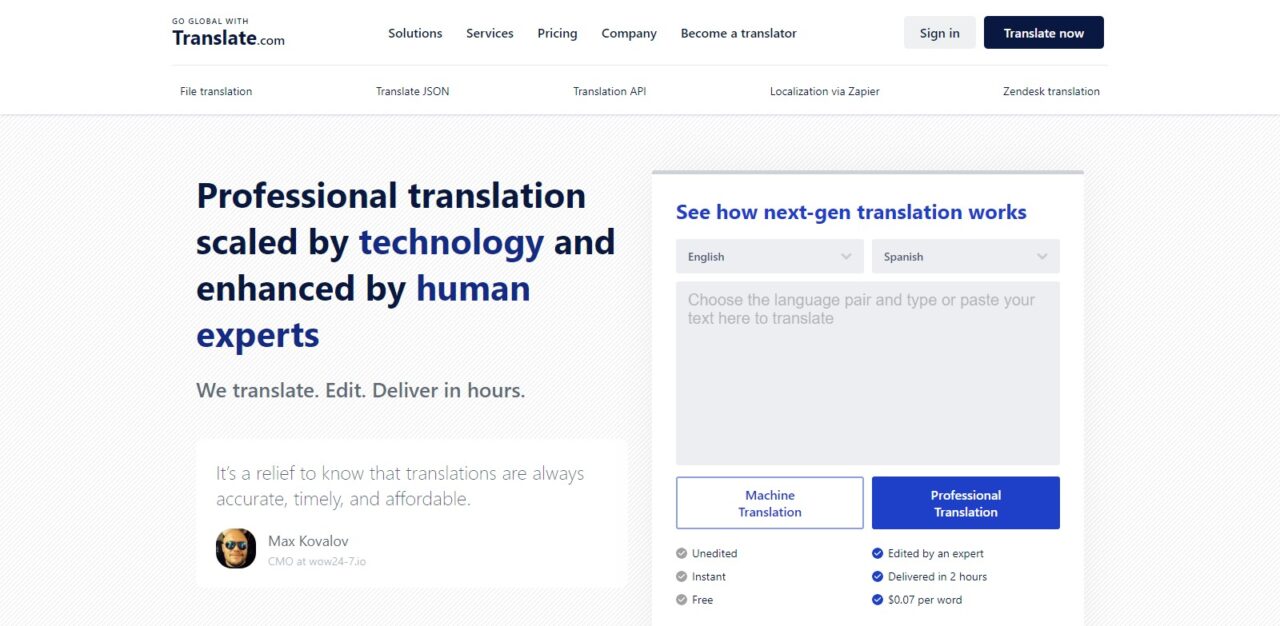 Its native and bilingual translators work on your texts to maintain the same meaning and emotional impact from its source language – first 50 words checked are free for new users, after that each word that requires professional vetting costs $0.7 (Rs 51).
4. Typing Baba (Best English To Hindi Translation Site) 
Typing Baba web tool makes translation from Hindi to English or English to Hindi relatively effortless and straightforward. All that's required to use it is visiting their website -> selecting the source language (by default this is English; to change, click on the Switch icon – but in either case typing begins immediately!). And begin typing! Once you have added text, simply click on the 'Translate' button.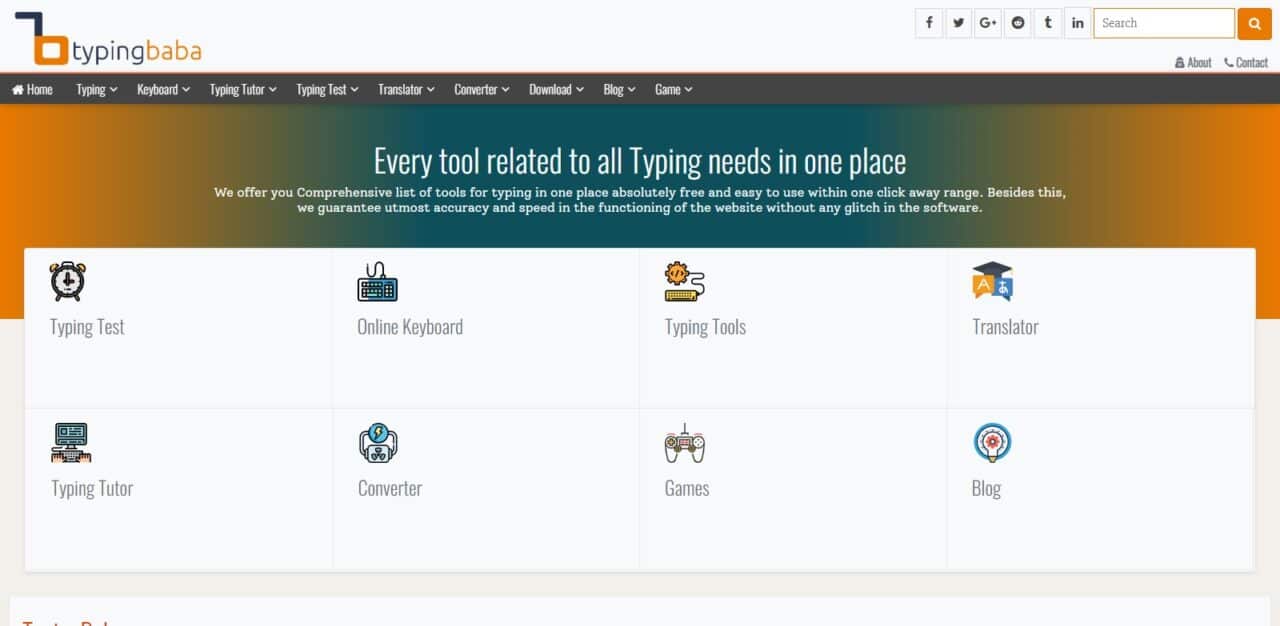 Your translated text will then appear in a box below for easy copying and saving or printing directly from Typing Baba's website. However, note that translation cannot be edited; Typing Baba only supports translating up to 2,000 words at a time and doesn't support image or voice translation either – use Typing Baba for its ease!
5. LingvaNex
If Typing Baba UI's word limit is too restrictive for your needs, why not give LingvaNex a try? With its impressive capacity of up to 10,000 words per translation session and user-friendly UI (two boxes: source box where text goes in while translation happens on right); plus you can change languages via the drop-down menu accessible when clicking 'down' icon;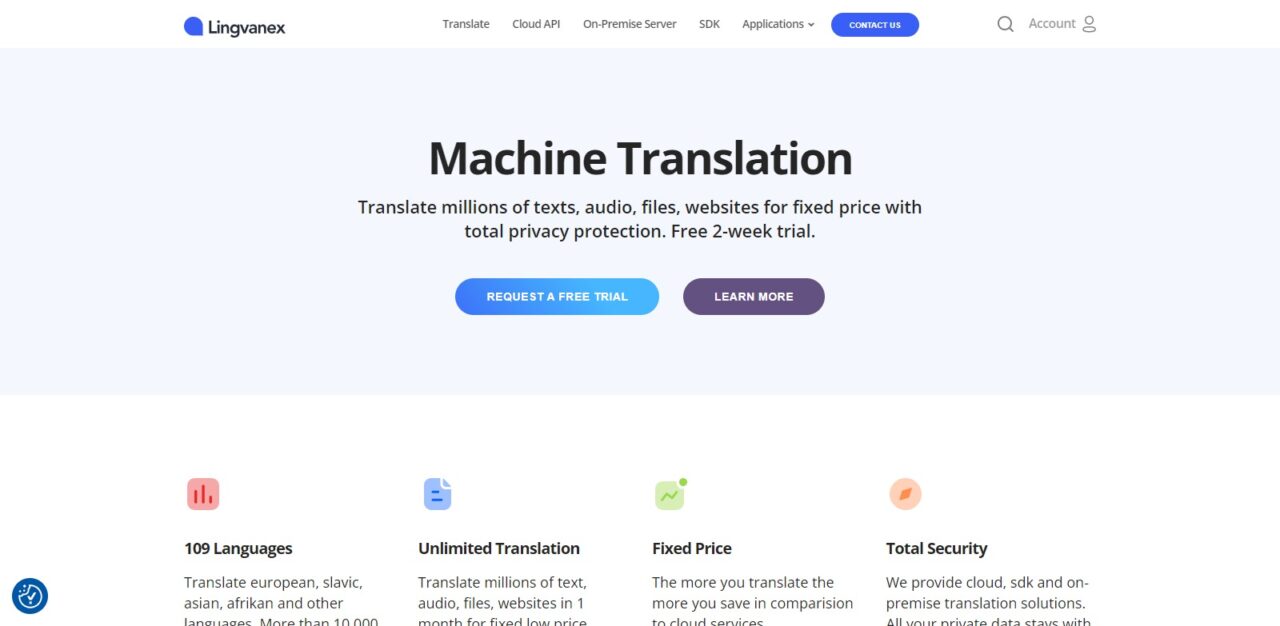 LingvaNex also comes equipped with its own dictionary so that users can look up word meanings without leaving page; voice translation support also makes LingvaNex the perfect companion when translating voice-generated material!
6. Devnagri (Best English To Hindi Translation Site) 
Devnagri is an excellent English to Hindi translation portal catering to anyone proficient with the English language. This user-friendly website makes text translation from English into Hindi a breeze – as well as to regional or vernacular languages like Malayalam, Kannada, Tamil, Punjabi Bengali Odia Assamese and more! Hindi.net stands out as a valuable multilingual communication resource that is both user-friendly and free, making its services easily accessible without incurring additional costs.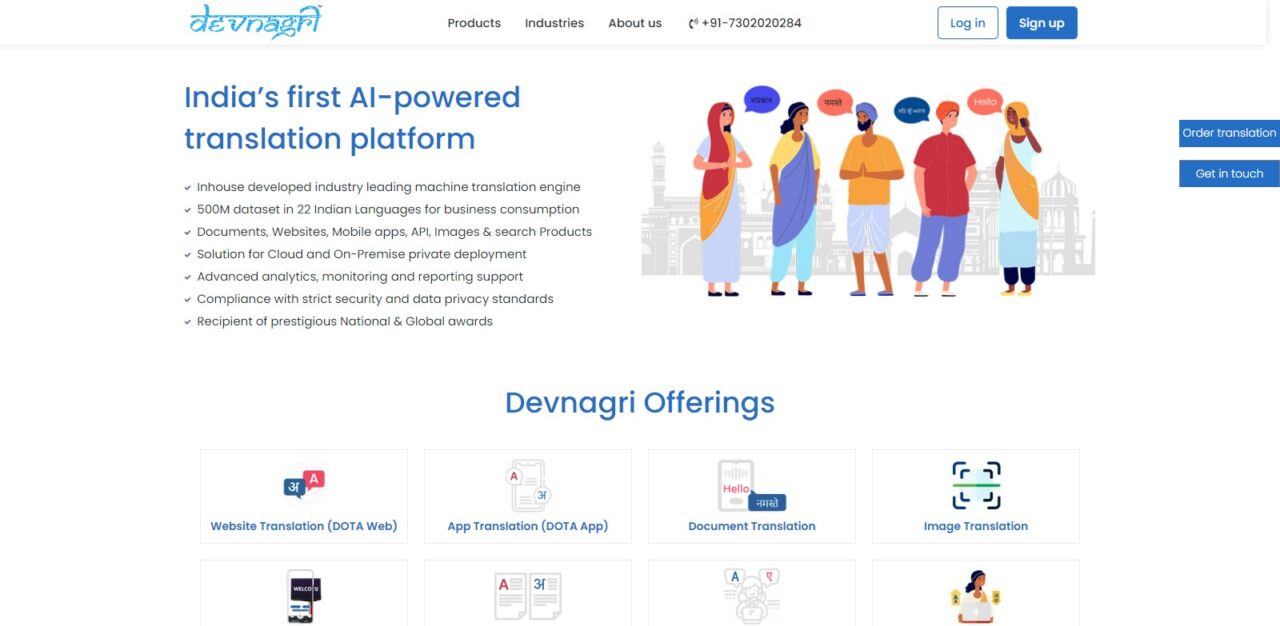 Devnagri also provides document translation and OCR (Optical Character Recognition), making the platform even more versatile in meeting various translation needs. Already translating over 50 million words per year, Devnagri has proven its reliability among users looking for accurate language conversions.
7. HindiTyping.Info
Easy Hindi Typing is another helpful website offering English to Hindi and Hindi to English translation services, with separate tabs for each language making translation simpler. Users have the freedom to write in Hinglish (a mix of Hindi and English) while our platform seamlessly translates it to Hindi for them. Furthermore, editing, copying, or downloading of translated content ensures its accessibility for easier usage and usage.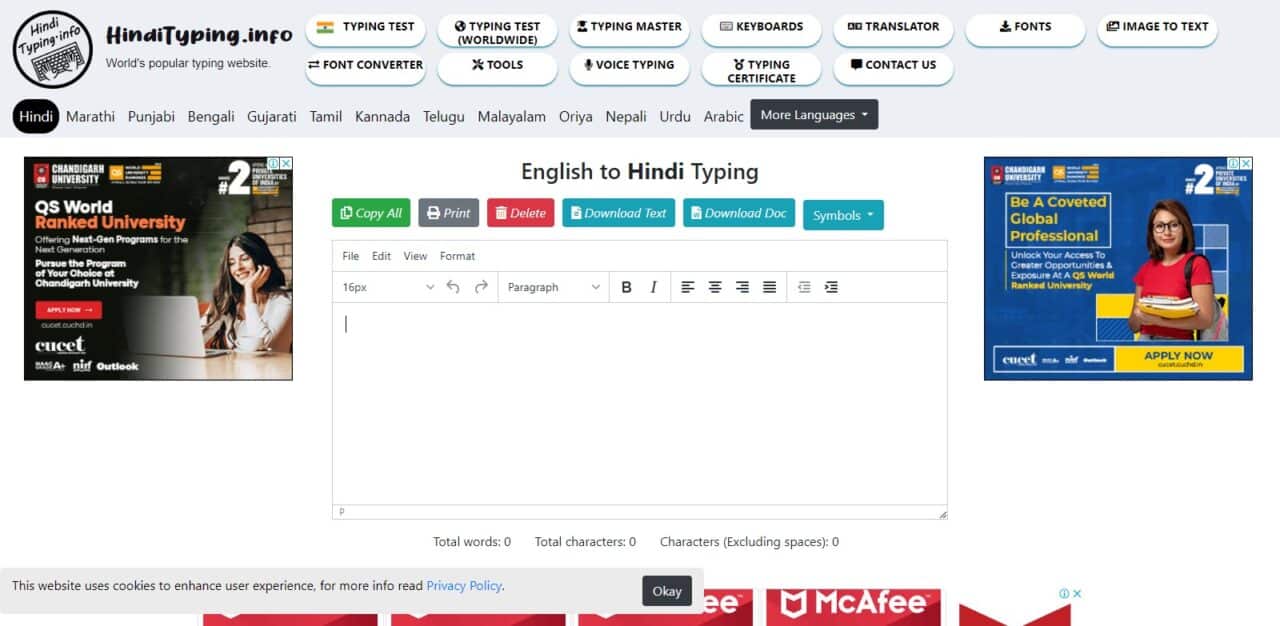 Easy Hindi Typing stands out from Google Translate with its support for more regional Indian languages, making it an excellent resource for accurate and versatile language conversions. Thanks to its user-friendly interface and additional language support, Easy Hindi Typing serves as an invaluable source of accurate language conversions.
8. Microsoft Translator (Best English To Hindi Translation Site) 
Microsoft Translator app comes equipped with 60 language translation options which is less than others but still completely free for Android and iOS users. One unique feature that sets this app apart is its live conversations translate feature, enabling up to 100 peoples at once.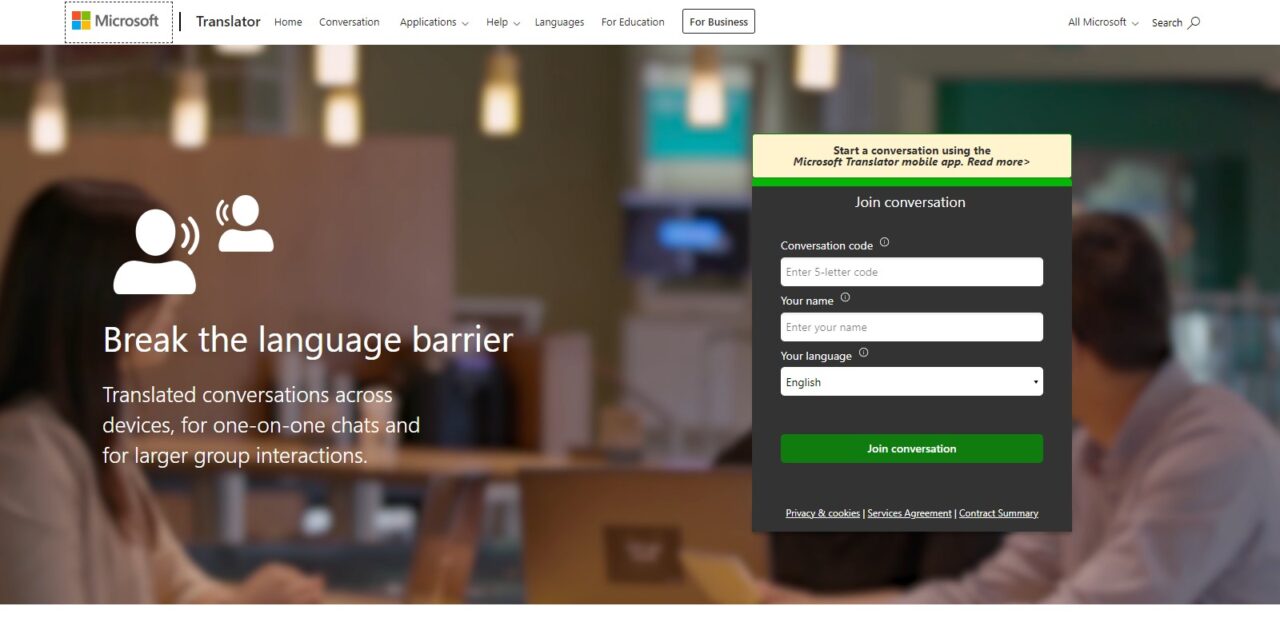 Furthermore, this App includes alternate translations as well as guides for pronunciation. Furthermore, write, speak, upload documents for translation – making this one of the best text translators out there that is easily available on Play Store!
Best English To Hindi Translation Site Conclusion
As mentioned previously, when it comes to selecting an English to Hindi translation site there are multiple exceptional options available, each boasting their own set of advantages and features. Google Translate stands out as an accessible and widely-used translation solution, offering fast, free translation services for millions of users worldwide. However, those seeking higher-quality translations and additional language support will find alternatives such as Kiwi, Lingvanex, DeepL, and Easy Hindi Typing invaluable.
These websites ensure reliable language conversion services to fulfill a range of translation needs. Devnagri stands out as a comprehensive portal that not only translates English to Hindi but also supports various regional languages – giving users an expansive scope for multilingual communication. As with any translation site, choosing the ideal English-to-Hindi translation site ultimately depends on individual needs and requirements; with these top options at your disposal you're bound to find one that perfectly meets them!