Best Free AI Face Swappers available online that have gained popularity for their ease of use and impressive results. One of the best options is Deepfake technology-based platforms like DeepArt.io, which offer a user-friendly interface for swapping faces in images and videos. Additionally, RefaceAI has gained recognition for its ability to create entertaining and convincing face swaps with a vast library of pre-set templates.
For those seeking more advanced features, FaceSwap is an open-source software that provides greater customization options and control over the face-swapping process. These free AI face swappers empower users to unleash their creativity and share amusing and imaginative content with friends and social media followers. However, it's essential to use these tools responsibly and respect privacy and ethical considerations when creating and sharing face-swapped content.
What is AI Face Swappers?
AI face swappers are software applications or online tools that utilize artificial intelligence and deep learning techniques to manipulate and replace faces in images or videos. These tools are designed to automatically detect and track faces in the input media and then seamlessly replace them with the faces of other individuals. AI face swappers have gained popularity for their ability to create entertaining and sometimes convincing face swaps, allowing users to superimpose one person's facial features onto another person's body or face.
The technology behind AI face swappers often involves generative adversarial networks (GANs) and deep neural networks, which enable the software to learn and mimic the facial features, expressions, and movements of the target person. These tools can be used for various purposes, from creating humorous and creative content to more practical applications like video editing and special effects in the film industry. However, it's important to use AI face swappers responsibly and ethically to avoid potential misuse or privacy concerns.
Here is List of Best Free AI Face Swappers Online
1. Reface.AI
Reface.AI, often referred to simply as "Reface," is a popular AI-powered face-swapping application that gained widespread attention and popularity for its user-friendly interface and impressive face-swapping capabilities. It allows users to create entertaining and often humorous content by seamlessly replacing faces in GIFs, videos, and images with the faces of celebrities, fictional characters, or other individuals.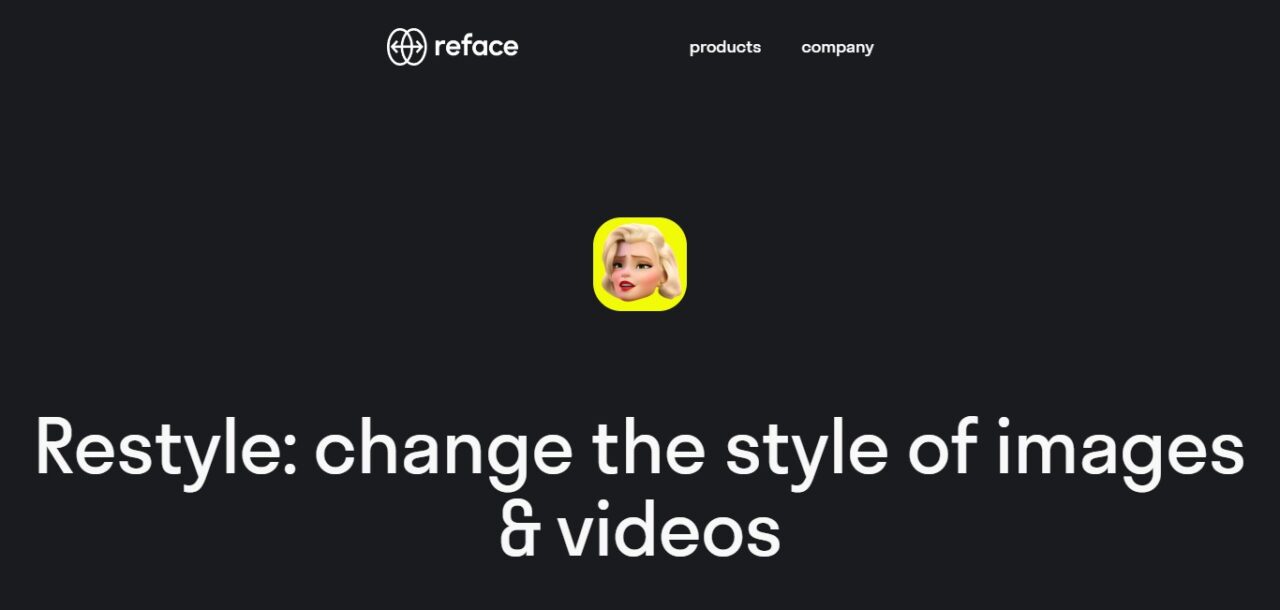 Reface.AI uses deep learning technology and neural networks to map and track facial features, ensuring that the replacement face blends realistically with the original image or video. It provides users with a vast library of pre-set templates and GIFs, making it easy to create and share engaging content on social media platforms.
While Reface.AI is primarily used for fun and creative purposes, it's important for users to exercise responsibility and ethical considerations when using the application, as the technology can raise privacy and consent-related concerns. Additionally, users should be mindful of potential misuse or misinformation that could arise from the use of such technology.
2. Faceswapper.AI
Faceswapper.AI is an innovative online tool that uses artificial intelligence (AI) for automatic photo swapping. Seamlessly swap faces in photos effortlessly using this breakthrough platform and experience photo transformations hassle free. With an emphasis on practicality and convenience, Faceswapper.AI provides a convenient and user-friendly solution for anyone interested in photo transformations.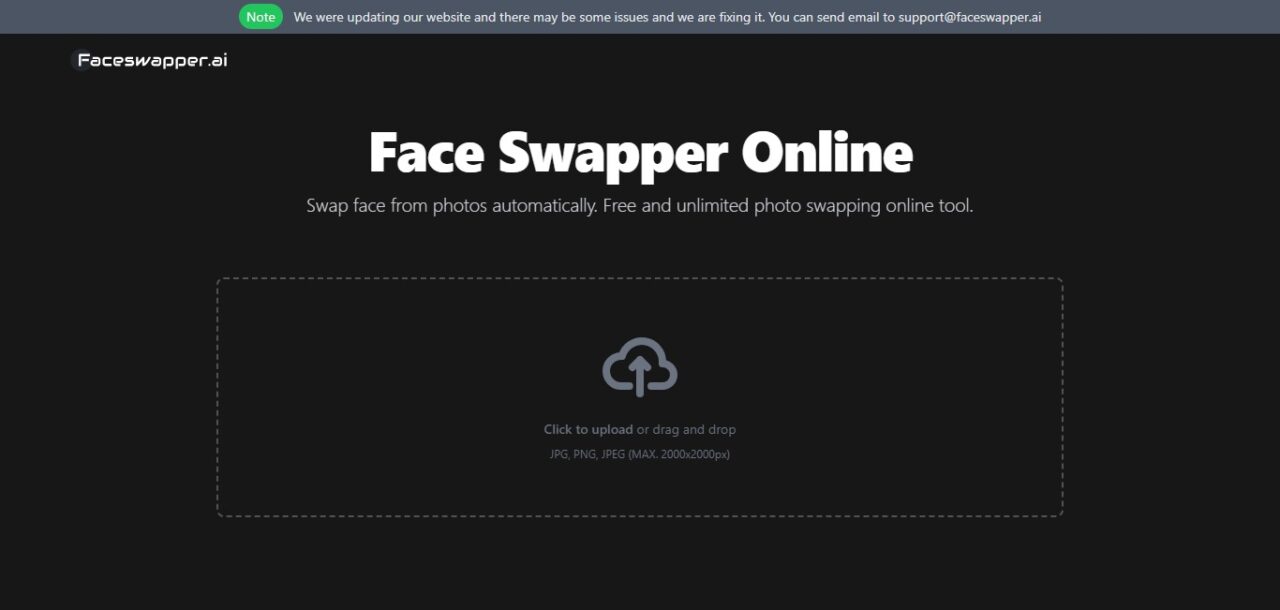 Faceswapper.AI provides an intuitive user-friendly tool that makes swapping faces in photos effortless. Simply by hovering your mouse over one, you can see its transformation occur live before your very eyes – evidence of its precision-powered AI swapping process! Furthermore, this technology ensures accurate results that remain faithful to its original image.
3. Icon8 AI Face Swapper
Icon8 AI Face Swapper introduces an exciting new dimension of face transformation technology, making its use suitable for both professional and creative endeavors. Going beyond casual face swapping, this platform opens the door for production-quality transformations.
Face Swapper features an intelligent artificial intelligence (AI) engine to meet various user requirements – from improving image resolution to performing complex face swaps. The platform makes replacing faces in images easier than ever through its intuitive process and may render graphic editors obsolete.
4. Fotor Free Face Swap
Fotor has revolutionized the face-swapping game with its feature-rich AI-powered Face Swapper, catering to a wide spectrum of user needs, from light-hearted fun to professional-grade applications. This online tool harnesses the power of cutting-edge technology to offer users a seamless and hyper-realistic face-swapping experience.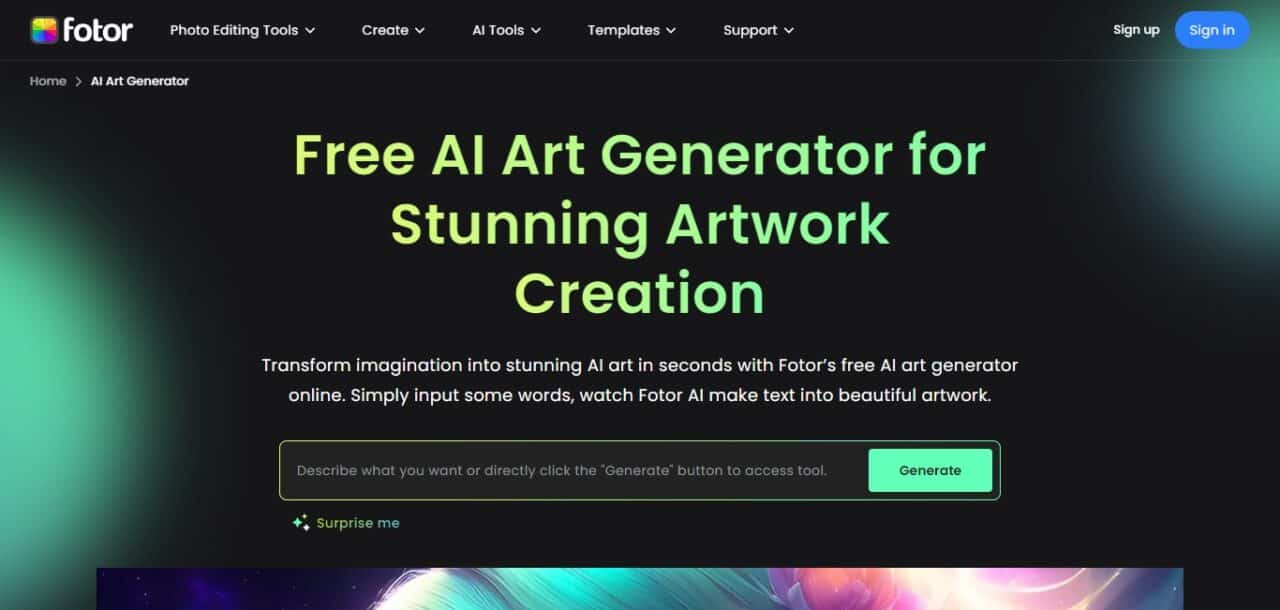 Whether it's for creating amusing social media content or enhancing the visual appeal of professional projects, Fotor's AI Face Swapper sets a new standard in versatility and precision, making it a valuable asset for a variety of creative endeavors.
5. ArtGuru Free Online AI Face Swap
Artguru has unveiled a game-changing addition to its arsenal with a free and user-friendly AI-powered Face Swap tool. This innovative feature empowers users to effortlessly replace faces in photos, opening up a world of creative possibilities. Whether it's for a whimsical touch in personal snapshots or experimenting with visual storytelling in professional projects.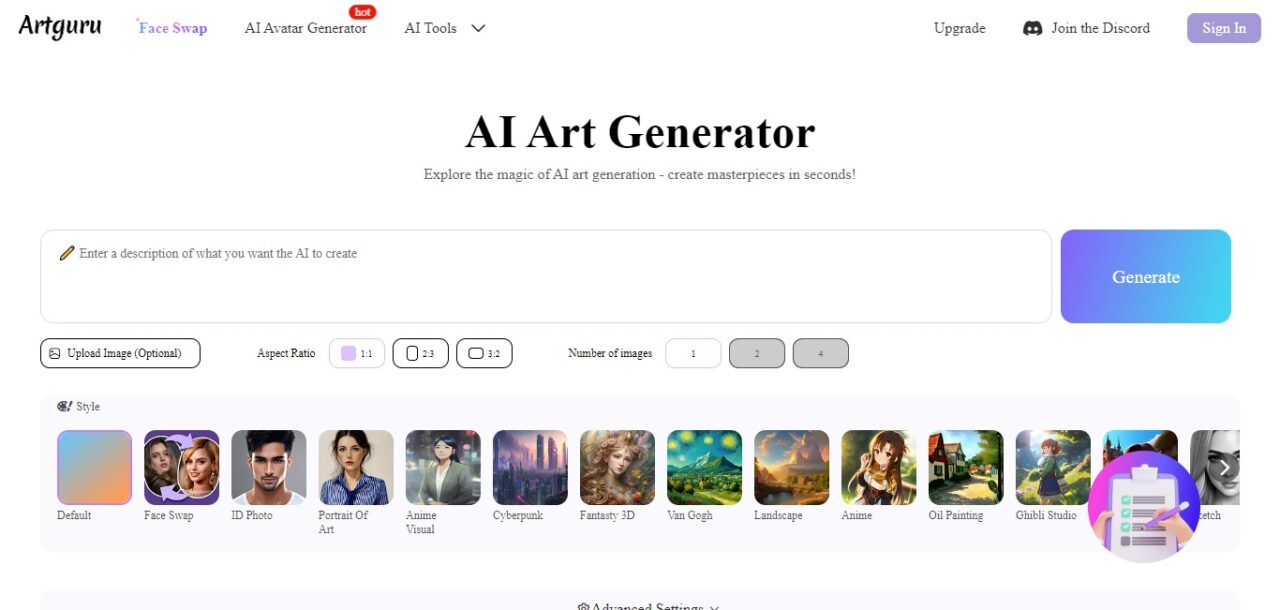 Artguru's Face Swap tool is designed to make the process simple and accessible to all. With the seamless integration of cutting-edge AI technology, users can embark on a journey of artistic expression, exploring endless avenues of imagination with ease and precision.
6. Deepswap AI Face Swap Online App
Deepswap stands out as an online AI face swap app that has captured the imagination of more than 150 million users across the globe. This platform offers a seamless experience for generating face swap videos, photos, and GIFs, all powered by advanced AI technology. Whether users are looking to step into the shoes of their favorite movie characters.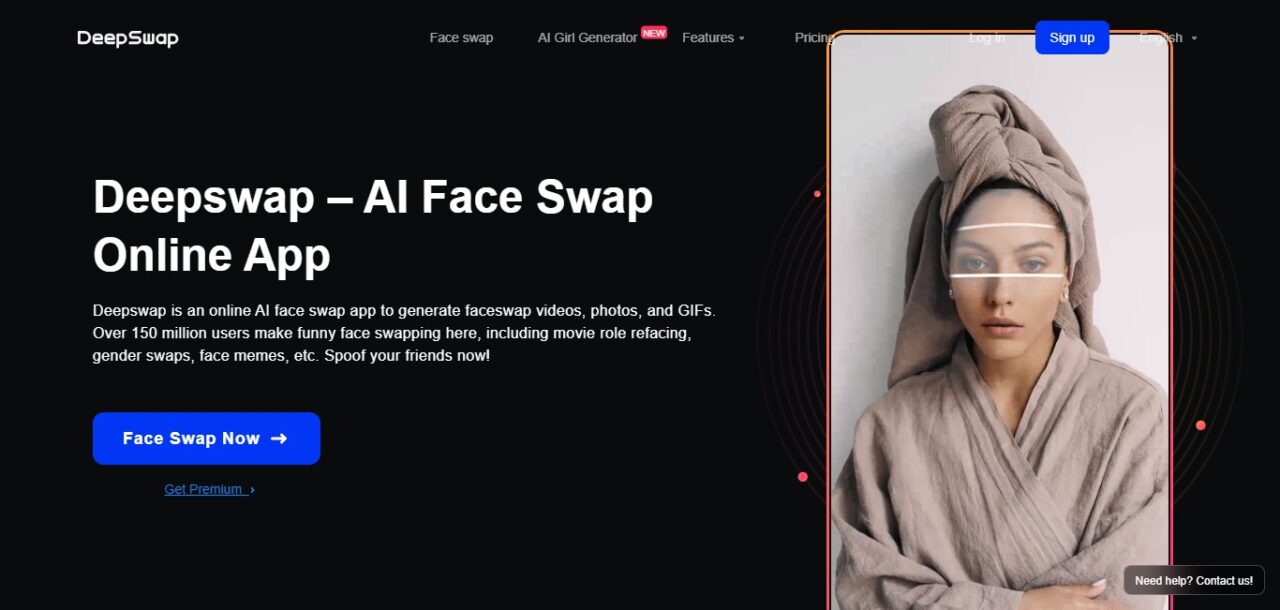 experiment with gender swaps, or craft hilarious face memes, Deepswap provides a versatile and dynamic platform for creative expression. With its vast and ever-growing library of features and templates, Deepswap continues to inspire artistic innovation and spark joy among its thriving user community.
7. Pixible
Pixible's revolutionary AI-powered platform delivers seamless photo refacing at an unrivalled efficiency and cost effectiveness, setting a new standard in quality and cost efficiency. Employing Artificial Intelligence capabilities.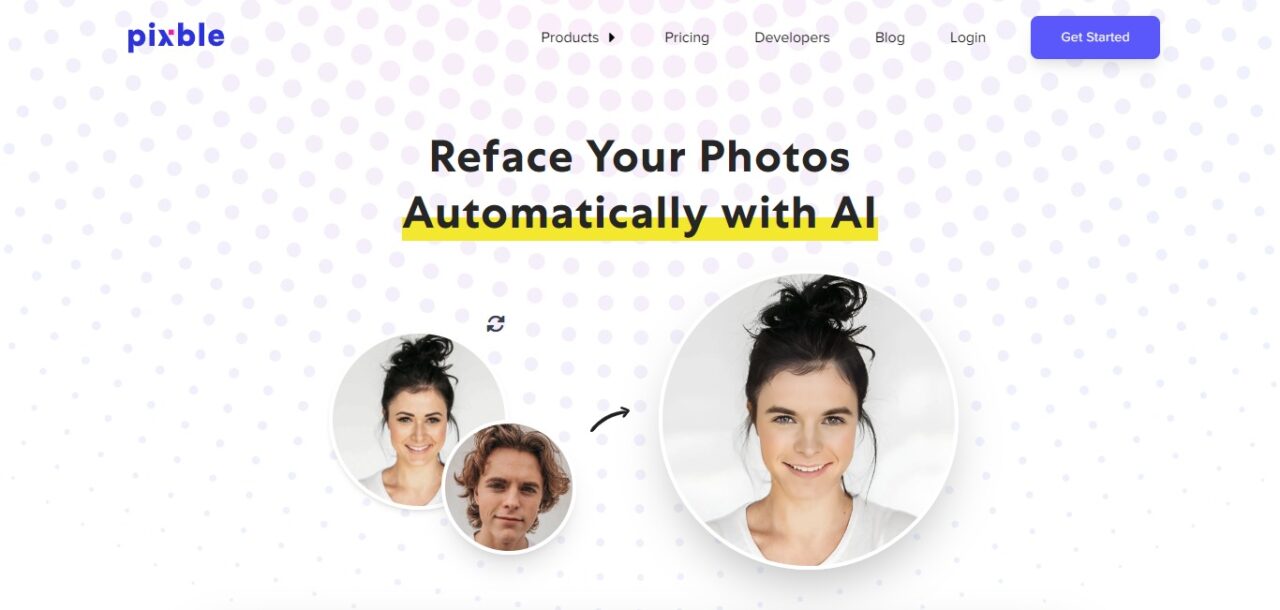 Pixible can identify faces within photos and automatically map them with desired facial features – with advanced 3D rendering technology providing highly accurate yet realistic results.
Best Free AI Face Swappers Conclusion
In conclusion, the world of free Best Free AI Face Swappers offers a myriad of exciting options for users to explore their creativity and have fun with digital content. Whether you're looking for a quick and easy way to generate amusing face swaps or seeking more advanced tools with customization features, there's something for everyone.
Platforms like DeepArt.io, RefaceAI, and FaceSwap bring innovation and entertainment to the forefront, allowing users to craft imaginative and often hilarious content. However, it's crucial to approach these technologies responsibly, respecting privacy and ethical considerations. As AI continues to advance, the realm of face swapping is likely to evolve even further, offering new possibilities for digital expression and storytelling.
Best Free AI Face Swappers FAQ
What is an AI face swapper?
An AI face swapper is a software or online tool that uses artificial intelligence, particularly deep learning techniques, to replace or swap faces in images, videos, or GIFs with other faces, often with the goal of creating humorous or creative content.
Are there any free AI face swappers available?
Yes, there are several free AI face swappers available online that offer basic to advanced face-swapping capabilities. Some popular options include DeepArt.io, RefaceAI, and FaceSwap.
How do AI face swappers work?
AI face swappers typically use deep neural networks and facial recognition technology to identify and map key facial features in the input media. They then replace these features with the corresponding features from another face, ensuring a realistic and seamless blend.
Is it legal and ethical to use AI face swappers?
While using AI face swappers for fun and creativity is generally acceptable, it's essential to respect privacy and obtain consent when using someone else's likeness. Misuse of this technology, such as for deceptive or malicious purposes, is unethical and, in some cases, illegal.
Can I use AI face swappers for professional purposes?
Yes, some AI face swappers offer advanced features and customization options that can be used for professional applications, such as video editing, special effects, and visual storytelling.