Best gold coins to buy In 2023, the best gold coins for investment remain those with a proven track record of value and liquidity – such as the American Gold Eagle, Canadian Maple Leaf, and South African Krugerrand – among them are timeless options that remain solid choices for investors. These coins are widely recognized for their quality and purity, backed by their respective governments to build trust in their authenticity.
British Britannia and Australian Gold Kangaroo coins have gained in popularity due to their attractive designs and high gold content, making them increasingly sought-after investments. When choosing gold coins to invest in, keep your investment goals, risk tolerance, personal preferences, and portfolio diversification in mind – diversifying with multiple coins may help protect against economic uncertainties while safeguarding wealth in 2023. Always consult a financial advisor prior to making any financial decisions!
What is gold coins ?
Gold coins are tangible forms of gold produced and issued by governments or private institutions, possessing intrinsic value due to their gold content, making them both an asset and form of investment. Gold coins come in various sizes and denominations, the most popular being 1 ounce but fractional sizes may also be available.
Gold coins are highly prized due to their beauty, historical importance and universal recognition, making them popular choices among investors and collectors. Gold coins often trade at market price; however, some may also hold special numismatic value due to rarity or historical significance or unique design features. Gold coins can be bought and sold on global precious metal markets as an effective way of diversifying an investment portfolio and protecting wealth.
Here is list of Best gold coins to buy in 2023
American Eagle Gold Coin
Gold Buffalo Coin
Canadian Maple Leaf
South African Krugerrand
ustralian Kangaroo Perth Lunar Year of Rabbit
Perth Lunar Year of Rabbit Gold Coin
Britannia King Charles
7 Best gold coins to buy in 2023
1. American Eagle Gold Coin
The American Eagle Gold Coin produced by the United States Mint is one of the world's most beloved and sought-after coins, first introduced to circulation in 1986 and widely revered for being a symbol of American heritage and trusted investment choice among investors and collectors alike.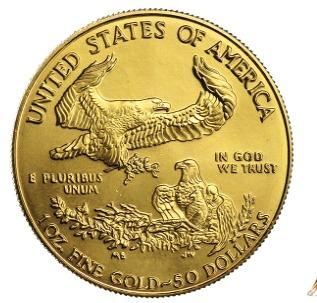 The coin's obverse depicts Lady Liberty with a torch and olive branch while its reverse features Miley Busiek's gorgeously designed bald eagle in flight – two timeless images which capture our collective memory of both Americas. What makes the American Eagle truly stand out is its gold content and purity: made of 22-karat gold, making it more resistant to scratches and wear compared to coins with higher purity levels.
These bonds offer investors peace of mind as their face value is denominated in US dollars, and are backed by the full faith and credit of the U.S. government – offering further assurance. American Eagle Gold Coins come in multiple sizes to fit a range of investment preferences, from 1 ounce, 1/2 ounce, 1/4 ounce and 1/10 ounce coins – giving investors reliable protection while contributing to American numismatic history.
2. Gold Buffalo Coin
The Gold Buffalo Coin, also referred to as an American Buffalo or simply Buffalo coin by many, is an exquisite and visually striking bullion coin produced by the United States Mint. It was first released for circulation in 2006, paying tribute to the historic Buffalo Nickel. This design features an iconic Native American portrait on one side and the majestic American buffalo on the reverse.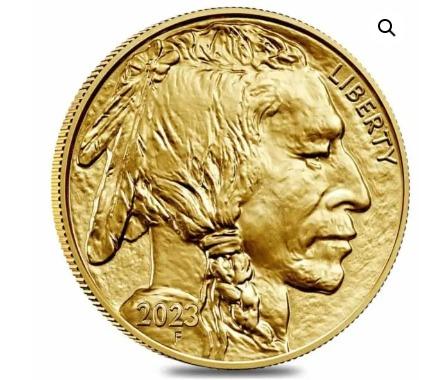 The Gold Buffalo stands out for its exceptional purity; as it contains 24-karat gold content only and no alloy metals to dilute its content. This level of purity underscores its appeal among collectors and investors who appreciate both its aesthetic beauty and high gold content. With its distinctive reeded edges and intricate details, the Gold Buffalo is considered a symbol of American craftsmanship, making it an excellent investment that simultaneously gives them access to pure gold as well as owning part of American numismatic history.
3. Canadian Maple Leaf
The Canadian Maple Leaf Gold Coin from the Royal Canadian Mint stands as an enduring reminder of Canada's commitment to quality and excellence in precious metals trading. Since its debut in 1979, it has become one of the world's most admired gold coins. This coin features the iconic maple leaf that symbolizes Canada, while on its reverse it bears the image of Queen Elizabeth II's effigy.
The Canadian Maple Leaf stands out due to its exceptional purity – 99.99% fine gold makes it one of the purest investment coins available, making it highly desired among collectors and investors alike. Coupled with exquisite craftsmanship, its unique characteristics ensure its desirability among both groups.
Available in various sizes such as 1 ounce, 1/2 ounce, 1/4 ounce and even larger ones, the Canadian Maple Leaf offers investment flexibility to individuals with various investment goals. Renowned for its purity, quality and beautiful design features, its purity makes the Canadian Maple Leaf an invaluable choice to protect wealth and appreciate Canadian coinage craftsmanship.
4. South African Krugerrand
The South African Krugerrand stands out in a field characterized by legendary gold coins. First released for use by the South African Mint in 1967, it established an industry standard. This coin bears Paul Kruger's name, former President of South Africa. On its obverse is his portrait and its reverse features the iconic Springbok antelope.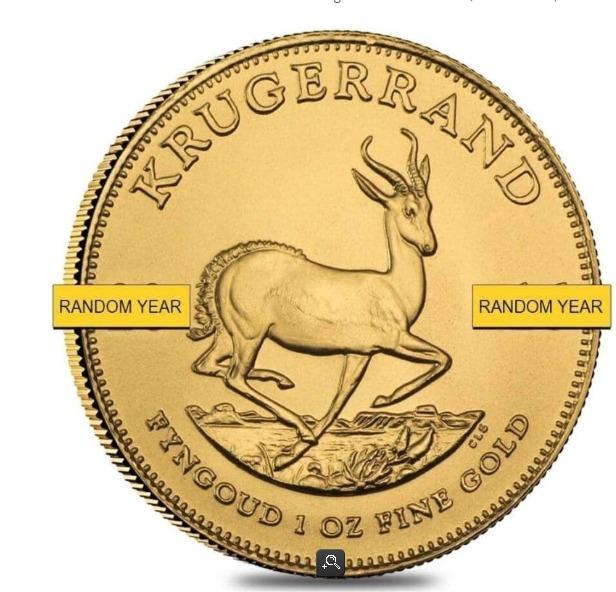 The Krugerrand is traditionally struck in 22-karat gold, containing precisely one troy ounce of pure gold for durability and wear resistance. Historical significance combined with wide recognition and affordability have made the South African Krugerrand an appealing investment choice over time, appealing both investors and collectors. Its longstanding status as a reliable gold investment makes the South African Krugerrand an essential addition to any precious metals portfolio.
5. ustralian Kangaroo Perth Lunar Year of Rabbit
The Perth Mint of Australia produces two distinctive yet treasured series: Australian Kangaroo Gold Coins and Perth Lunar Year of the Rabbit Gold Coins are two cherished series known for their changing design featuring an iconic kangaroo; representing Australia's unique wildlife; while their high purity (typically 99.99% fine gold) stands them apart.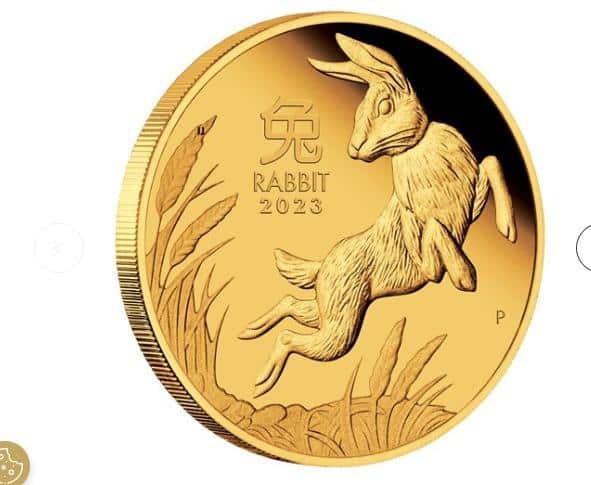 On the other hand, Lunar Series coins feature intricate designs honoring each year, which capture both cultural and artistic aspects associated with Chinese zodiac traditions such as celebrating this Year of the Rabbit series coinage; thus continuing this ancient tradition and commemorating it within Chinese zodiac tradition itself.
Both series are popular among collectors and investors, the Australian Kangaroo offering timeless connections to Australia's natural beauty while the Lunar series appeals to a broader global audience with its link to Chinese zodiac. Both coins share Perth Mint's commitment to quality making them attractive choices for those seeking gold investments with both aesthetic and numismatic appeal.
6. Perth Lunar Year of Rabbit Gold Coin
The Perth Lunar Year of the Rabbit Gold Coin is an eye-catching and treasured addition to The Perth Mint's Lunar Series, which pays homage to Chinese zodiac. These coins reflect both artistic excellence and exceptional craftsmanship from this esteemed mint. Each coin in this series features an intricately detailed representation of the Year of the Rabbit, honoring this ancient tradition's cultural and artistic significance.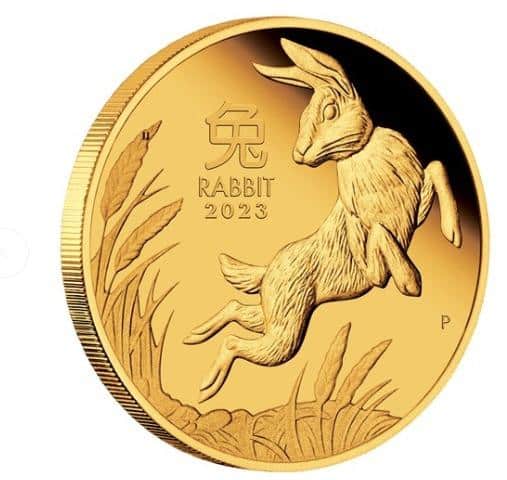 Struck from 99.99% pure gold, these coins not only capture the spirit of zodiac animals but can be valuable investments due to their intrinsic gold content. Perth Lunar Year of the Rabbit Gold Coins are highly prized collectibles and investments alike due to their intricate designs and connection with Chinese astrology, making them not only an elegant symbol of cultural appreciation but also a sought-after choice among collectors and investors worldwide, providing both aesthetic beauty and sound investment value through precious metals.
7. Britannia King Charles
The Britannia King Charles Gold Coin is an exquisite blend of British culture and numismatic artistry, commemorating an important chapter in British history. Introduced by the Royal Mint, this coin series pays homage to King Charles II – who played an essential part in restoring monarchy – through its design. On its obverse features his royal effigy while on its reverse features the timeless Britannia figure representing strength of British Isles spirit and strength.
The Britannia King Charles Gold Coin stands out due to its combination of historical significance and precious metal investment. Struck from 22-karat gold, these coins possess both a lustrous surface while remaining durable – ideal for collectors interested in British history as well as astute investors looking for historical coins with high returns on investment. Appealing both to collectors looking for tokens of Britain's past as well as investors looking for rare historical investments with long term value such as this coin provides collectors with tangible ties back through time as well as security of precious metal investments – it makes this an essential coin worth owning!
Best gold coins to buy in 2023 Conclution
Conclusion When selecting the ideal gold coins to purchase in 2023, multiple factors come into play. While American Gold Eagle, Canadian Maple Leaf, South African Krugerrand and Australian Kangaroo remain solid choices given their historic reputations, quality standards, government backing and design aesthetics; British Britannia and Australian Kangaroo coins have gained increasing attention for their design aesthetics and high gold content content – ultimately this decision depends on your investment goals, risk tolerance level and personal preferences.
Gold coins offer investors a way to diversify investment portfolios and protect themselves against economic instability. Not only can these tangible coins provide potential capital appreciation opportunities, but their intrinsic value may provide security as an investment hedge. To make informed decisions when buying gold coins in 2023, seeking advice from financial advisors and monitoring market trends are both essential. For best results when selecting their coin purchases in this way.
Best gold coins to buy in 2023 FAQ
What are the best gold coins to buy in 2023?
Some of the top gold coins to consider in 2023 include the American Gold Eagle, Canadian Gold Maple Leaf, South African Krugerrand, Australian Gold Kangaroo, British Britannia, and others. The choice depends on your investment goals and personal preferences.
Why should I invest in gold coins?
Gold coins are often seen as a reliable hedge against economic uncertainties and inflation. They offer a tangible asset with intrinsic value, making them a popular choice for preserving wealth.
What factors should I consider when choosing gold coins?
Factors to consider include coin purity (typically measured in karats), government backing, historical reputation, design aesthetics, and market liquidity. Your investment goals and risk tolerance should also play a significant role in your decision.
Are government-backed coins better than private minted coins?
Government-backed coins like the American Gold Eagle and Canadian Gold Maple Leaf often enjoy higher recognition and trust due to their official backing. However, some private minted coins can also be reputable and valuable.
How do I determine the authenticity of gold coins?
It's crucial to buy gold coins from reputable dealers or mints to ensure authenticity. Look for proper certification, official packaging, and a trusted track record.