About Blockchain Card
They believe that in a decade the financial system of the internet — that is, commerce that happens on the internet — will be the largest financial system in the world. And it will be powered by crypto.
Blockchain Card Specification Overview
| Card | Features |
| --- | --- |
| Anonymity | Medium |
| Instant TopUp | NO |
| Reward plan | Upto 11% |
| Annual Fee | 0$ |
| Abroad Transfer | 0% |
| Card Currency | USD |
| Official website | Click Here To Visit |
About Blockchain Company
Blockchain.com got its start as an early pioneer of key infrastructure for the bitcoin community. First, with a Blockchain Explorer that enabled anyone to not only examine transactions and study the blockchain, but an API that enabled companies to build on Bitcoin. They also have provided the most popular and widely used crypto wallet that enables anyone anywhere to control their own money..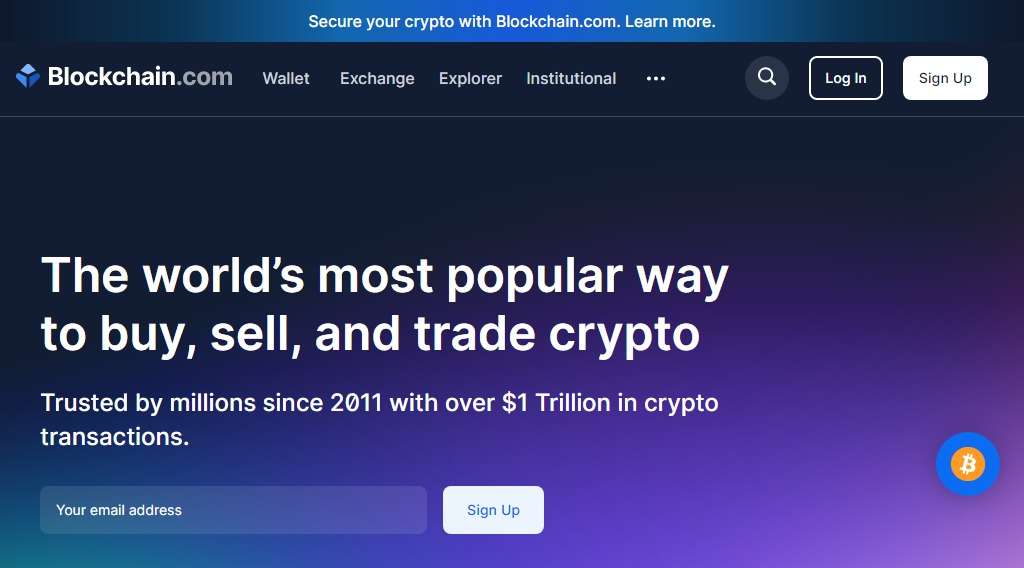 The team spans the globe and has worked tirelessly to accelerate the adoption of crypto and usher in the future of finance. They are passionate, relentless, and stoked — and believe that a lean team of world-class visionaries can ship products that empower customers and drive the business to new heights.
Is the Blockchain Card Good For You ?
If you are looking for a credit card with no annual fee and a great return on purchases paid in Bitcoin, the Blockchain Card might be perfect for you. Many investors praise dollar-cost averaging as the best way to invest in crypto, and the card is a great way to start for free. The basic 1.5% back in Bitcoin rate for purchases isn't mind-blowing, but it's certainly better than many of the card's competitors.
How to Apply for the Blockchain Rewards Credit Card
You can apply for the Blockchain Rewards credit card via the Blockchain website. You'll see a link to "Get your card" on the homepage.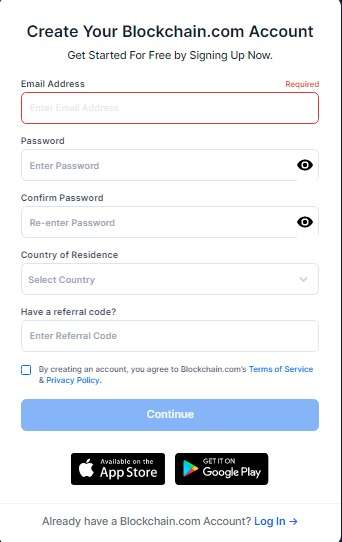 The first step to apply for your card is to sign up for Blockchain. You can do this by providing your full name, a password and confirming that you're over 18.
Rewards and Features
Works like a debit card
Pay from your crypto or cash balance anywhere Visa debit cards are accepted.¹
No fees
No sign up fees. No card issuance fees. No annual fees. No transaction fees.²
Earn crypto back
Get 1% back in crypto whenever you make a purchase.
Rewards
Blockchain.com offers a rewards program, which is basically a way to stake your cryptocurrency. Depending on the cryptocurrency, you can earn up to 11% when you keep the coins in your rewards account. Interest on coins accrues daily and is paid out monthly. You're allowed to withdraw crypto from your rewards account after seven business days. 
It's worth noting you'll need to upgrade to a Gold account to access rewards, which doesn't cost money but does require sharing a government-issued ID or passport.
Customer Service
Services for customer support are rather few. Information may be found using the search option, and support is broken down into Wallet and Exchange. However, there isn't a means to use live chat or dial a phone number. Instead, you must fill out a form to submit a request if you can't find your answer in the help pages. We sent a request for more details, but we never got a response.
Does Blockchain Rewards Card Affect Credit Score?
The preapproval process for the BlockFi Rewards Visa Signature credit card will not affect an applicant's credit score. However, applicants who want to proceed to the next stage must agree to a hard credit pull after the preapproval phase.
After agreeing to this term, BlockFi will conduct a credit inquiry. When the hard credit pull occurs, it may impact the credit score of potential cardholders.
Blockchain Card Competitors
If you are considering Mastercard Blockchain, you may also want to investigate similar alternatives or competitors to find the best solution. Other important factors to consider when researching alternatives to Mastercard Blockchain include ease of use and reliability. We have compiled a list of solutions that reviewers voted as the best overall alternatives and competitors to Mastercard Blockchain, including Hyperledger, BlockCypher, GoCoin, and Stellar Platform.
Is the Blockchain Credit Card Safe?
Yes, Blockchain Visa card is safe to use for investors worldwide. Although the rewards are managed by The card is issued by Evolve Bank & Trust. Cryptocurrency assets are held by regulated custodians.
Team Behind Blockchain Company
At Blockchain , Company pride on the variety and depth of talent team represents, ranging from the legacy financial space to the new world of crypto.