About Wirex Card
With the help of Wirex Card, you may buy, store, trade, and spend both digital and conventional currencies at any time and from any location. You can use the multicurrency Wirex Visa card to make real-world cryptocurrency purchases. Simply convert it to fiat currency, swipe your card, and get paid. Every inhabitant of the world needs a Wirex card. It automatically makes payments in the local currency with no exchange fees, and it supports over 150 different currencies.
Wirex Card Specification Overview
| Card | Features |
| --- | --- |
| Anonymity | Medium |
| Support Currency | AUD, CAD, EUR, CHF, CZK, GBP, HKD, JPY, MXN, SGD, USD |
| Founded | 2014 |
| Location | London, United Kingdom |
| Withdraw Fees | Depends on Currency |
| Deposit Fees | Low |
| Official website | Click Here To Visit |
About Wirex
The company behind the Wirex Mastercard card was founded all the way back in 2014. Wirex has continued to offer their service throughout multiple booms and busts in the crypto market and now offers the Wirex Visa in the USA.
Like many other crypto debit cards these days, the Wirex Visa card has a proprietary token attached to it in the form of X-points, which can be converted to cryptocurrencies.
You can earn up to 8% in cryptoback with X-Points although you don't get quite as many perks as other token-powered crypto debit cards such as the Crypto.com Visa card and the Swipe Visa card.
Is the Wirex Card Good For You ?
If you are looking for a credit card with no annual fee and a great return on purchases paid in Bitcoin, the Wirex Card might be perfect for you. Many investors praise dollar-cost averaging as the best way to invest in crypto, and the card is a great way to start for free.
How to Apply for the Wirex Rewards Credit Card
You can apply for the Wirex Rewards credit card via the website. You'll see a link to "Get your card" on the homepage.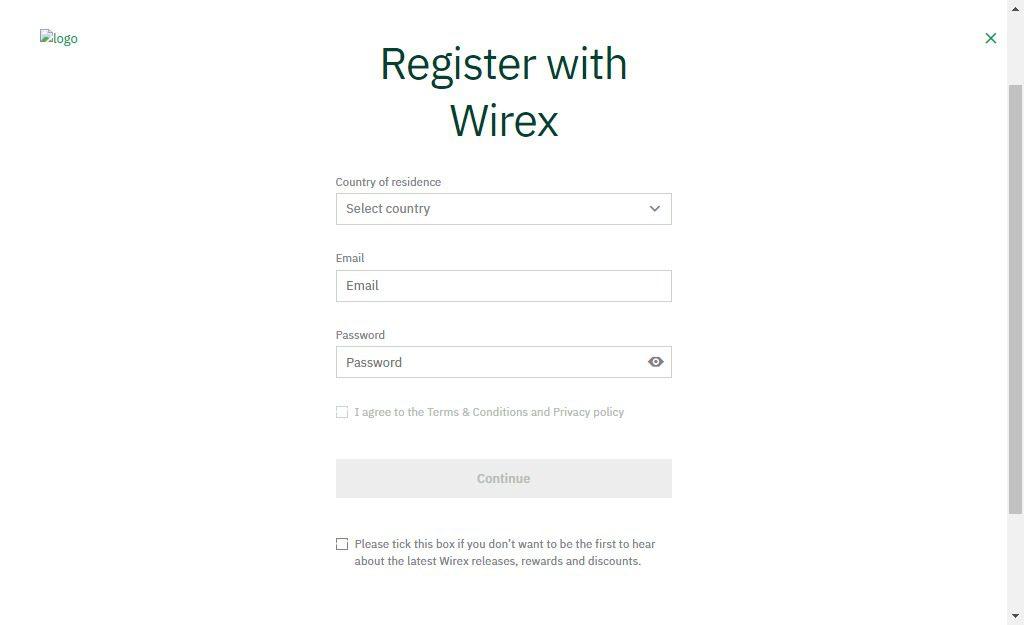 The first step to apply for your card is to sign up for Wirex . You can do this by providing your full name, a password and confirming that you're over 18.
Rewards and Features
Support Fiat Currency
Wirex also supports 16 fiat currencies that include Australian Dollar, British Pound, Canadian Dollar, Croatian Kuna, Czech Koruna, Euro, Hong Kong Dollar, Japanese Yen, Mexican Peso, New Zealand Dollar, Polish Zloty, Romanian Leu, Singapore Dollar, Swiss Franc, and U.S Dollar.
The next-gen Wirex travelcard
Your multicurrency Wirex card* lets you pay internationally without hidden charges. Plus, it earns WXT rewards with every in-store and online purchase. It's your money, take control.
The ultimate travelcard
Your multicurrency Wirex travelcard makes difficult things very easy. It automatically converts to local currency at point-of-sale using the best possible live & Over-the-Counter (OTC) rates. That means you can seamlessly spend any of 50* crypto and traditional currencies in real life, whether you're picking up the cheque or tapping in on public transport. If that isn't a game-changer, we don't know what is.
Quick Money Transfer
With Wirex, users can easily transfer cryptocurrencies globally for free and take advantage of the various integrated banking channels like Swift, SEPA, and other Faster Payments.
Global reach
Spend 150+ currencies at live rates at more than 80m locations worldwide.
Instant rewards
Cryptoback™ rewards pay back up to 2% in WXT on all spending, in-store & online.
High limits, zero fees
Up to SG $400 monthly ATM withdrawals and no monthly maintenance charge.
Keeping your money safe
Security is paramount. They put the power in your hands, combining resilient anti-fraud technology with practical measures like Strong Customer Authentication (SCA) and sophisticated device authorisation.
Wirex Credit Card Support
Similar to other traditional credit card companies, BlockFi Rewards Visa Signature credit card has its dedicated support team. This team was created to help cardholders resolve any problem they encounter when using the card.
Additionally, new applicants can reach out to the team to learn more about the status of their card applications
Does Wirex Rewards Card Affect Credit Score?
The preapproval process for the Wirex Rewards Visa Signature credit card will not affect an applicant's credit score. However, applicants who want to proceed to the next stage must agree to a hard credit pull after the preapproval phase.
After agreeing to this term, Wirex will conduct a credit inquiry. When the hard credit pull occurs, it may impact the credit score of potential cardholders.
Is the Wirex Credit Card Safe?
Yes, Wirex Visa card is safe to use for investors worldwide. Although the rewards are managed by the card is issued by Evolve Bank & Trust. Cryptocurrency assets are held by regulated custodians.
How do I get the Wirex welcome bonus?
You'll receive the welcome bonus just for signing up for the Visa card. The bonus let's new users earn 8%.
Can I buy Bitcoin on Wirex?
Yes, you can buy bitcoin and other crypto assets on Wirex.
How To Contact Wirex team 
You Can Contact Wirex team at supportescalations@wirexapp.com