About CryptoGPT Coin
CryptoGPT is the ZK Layer-2 blockchain that powers the AI revolution. $GPT blockchain hosts apps with 2+ million active users, placing it as one of the biggest blockchains at launch. ZK Layer-2 Blockchain that lets you own the monetisation of your AI data. Turn every task of your daily life into a source of income.
Data is the new holy grail: the asset that powers the AI revolution. Without data, it is not possible to build and improve AI. Big tech – Meta, Google and many others – are built on monetizing user data. CryptoGPT is the 1st technology to successfully merge blockchain and AI, built to decentralize the wealth of the trillion-dollar AI & data market.
CryptoGPT supplies data for AI: a trillion-dollar business ready for decentralization and disruption. ChatGPT is the fastest growing app in human history – It was first to create an AI app that retail can use. But ChatGPT is funded privately – you can't get a piece of OpenAI's success.
AI projects exploded in growth in recent weeks – but they have a problem: none of them have enough users to reach virality like ChatGPT. They already has apps with 2 million users – the only AI platform to come close to ChatGPT's success. Developers of lifestyle, music, gaming, dating, travel & other apps join CryptoGPT's ecosystem to unlock a new source of data income.
CryptoGPT Coin Point Table
| Coin Basic | Information |
| --- | --- |
| Coin Name | CryptoGPT |
| Short Name | GPT |
| Circulating Supply | 3,000,000,000 |
| Max Supply | 3,000,000,000 |
| Source Code | Click Here To View Source Code |
| Explorers | Click Here To View Explorers |
| Twitter Page | Click Here To Visit Twitter Group |
| Whitepaper | Click Here To View |
| Support | 24/7 |
| Official Project Website | Click Here To Visit Project Website |
CryptoGPT is a the layer-2 that is the dedicated blockchain for AI development
Scalable Layer-2:
CryptoGPT is a layer-2 that uses zkRollup technology. The unique EVM- compliance makes the protocol open to massive codebase libraries, enabling easy and rapid onramp of developers and users.
Truly Distributed:
CryptoGPT is carefully designed to be a network uncontrollable by centralized influence. The mining model and security align with the activity. #ProofOfActivity ensures the network's security increases in parallel to adoption.
Totally Limitless:
Immensely scalable, ultra-low-cost transactions combine with empowering infrastructure – data capsules, AI tooling, pluggable earn launcher – to create a blockchain that can expand the abilities of the global economy with the economics of AI.
Team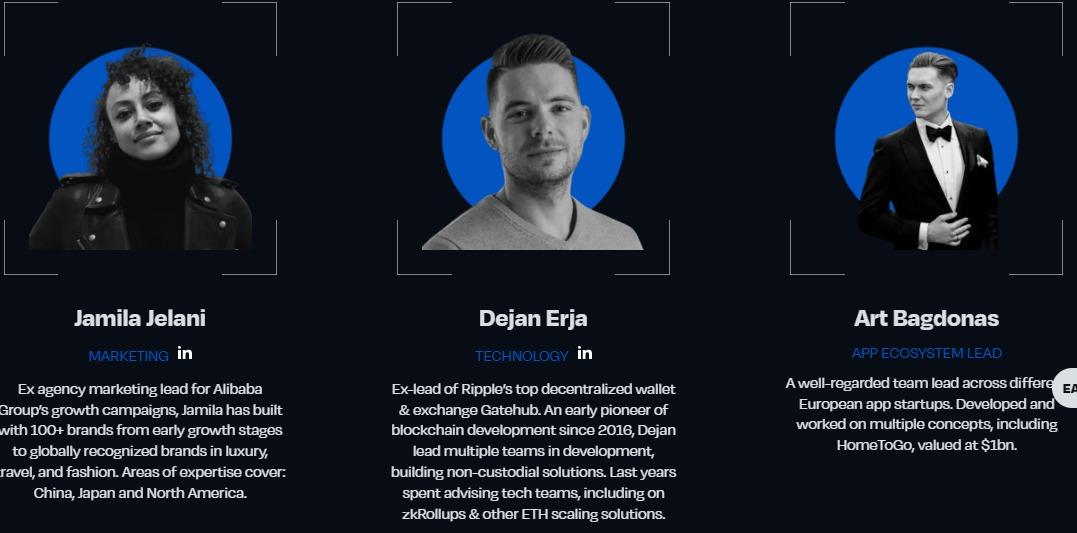 CryptoGPT Launcher
Every person on the internet can use the CryptoGPT Launcher and immediately begin data capture of their app usage, on any ecosystem app.
CryptoGPT core
Churn Core is the set of applications developed by the Foundation. These are everyday consumer apps that are designed to bootstrap user adoption of Churn.
‍
The initial base of users attracted by Churn (with a goal of 10M active adopters minimum) make the ecosystem attractive for both AI companies and developers with consumer apps.
CryptoGPT SDK
The composable code block plugs into any app without disrupting any feature, yet immediately make it more lucrative for the app developer and optionally for its users.
The initial base of users attracted by CryptoGPT (with a goal of 10M active adopters minimum) make the ecosystem attractive for both AI companies and developers with consumer apps.
Data & AI
Data is the economic backbone of the digital age. The biggest modern tech companies have been built thanks to the efficient collection and monetization of user data. Big Tech – Meta, Google, Amazon – are data businesses at heart, selling user data to advertisers to become the most valuable companies in the world.
However, it is expected that data will become even more valuable due to the Artificial Intelligence (AI) boom that the tech sector is experiencing in the upcoming decades. AI requires advanced data to train more sophisticated algorithms – companies that supply high-quality data will reap the benefits of this surge in demand.
Time-Tested Business Model
Data is set to become an asset class that powers the AI revolution. The increasing demand for high quality data to improve AI models is likely to lead to new companies creating a lot of value in the global data market.
Big Tech players – Meta, Google, Amazon and others – already created trillions in value from collecting and selling user data that the users never directly benefitted from. Building a decentralized solution where users choose to productize and earn from their data opens untapped sources of income.
Roadmap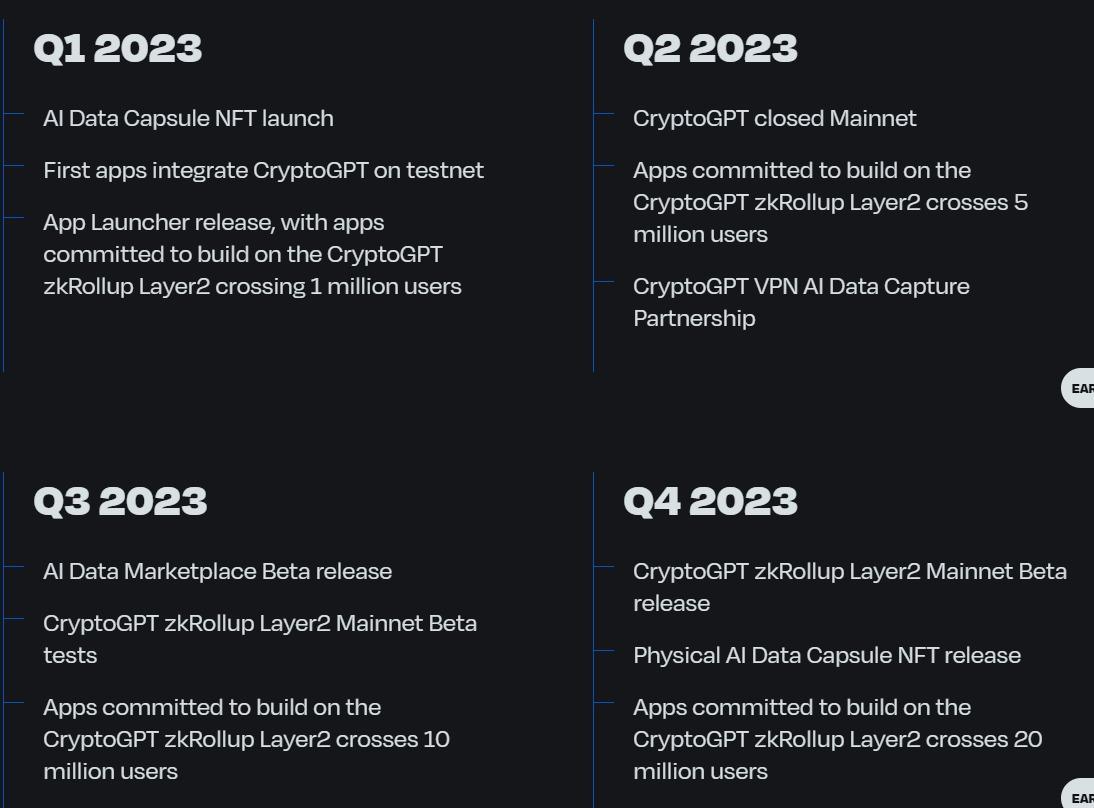 FAQ Of CryptoGPT Coin
Where I Can Find CryptoGPT Coin Whitepaper?
You Can Find CryptoGPT Coin Whitepaper By Clicking Here.
Where I Can Buy/Sell CryptoGPT Token?
You Can Buy or Sell CryptoGPT Token On Some Popular Exchange For Example – Uniswap (V2).
What is Circulating Supply Of CryptoGPT Token?
Total Supply Of CryptoGPT Token Is 3,000,000,000.