About Dexflow Coin
Dexflow Coin is a non-custodial trading terminal made for traders in DeFi era, leveraging on-chain analytics combined with token swap execution capabilities. They've built an interface that provides access to easy to understand on-chain data analysis across decentralized protocols on Ethereum, BSC, Polygon, Avalanche, Fantom, Arbitrum, Optimism, CELO, etc. to enable traders to make best the best possible trade decisions in real-time.
Some of your features are only available once you connect a wallet. You will be able to save your favorite tokens and change DexFlow settings. The assets in your wallet are always under your control. To use WalletConect you need to disable or delete the MetaMask extension on the desktop browser because it causes conflicts with other wallet providers. Another option is to use Incognito mode.
It's the easiest way to buy crypto, when you don't even need to have a wallet. It's completely secure and convenient not only for advanced crypto users but also for beginner's. To use your credit or debit card to buy crypto on DexFlow you only have to select Buy with card option when choosing a payment method, add your card details and shop for crypto just like in any online shop.
Dexflow Coin Point Table
Live Trade History / Transactions
This section shows you the live trade history of the token/project, with a few cool features. It shows you the date, Type of Transaction (buy/sell), Price of Token at Transaction, Price of token in Ether, Amount of Token in Transaction, Total Ether Worth of Transaction, The Wallet Address That is Responsible for That Transaction, and a Link to the transaction in Etherscan.
This feature allows you to monitor trades as they come in and lets you see how the holders of the project are feeling and how the holders react to certain news and events (related to the project, or not). Monitoring holders' reaction can give you a good idea whether you want to support the project that you're researching.
Trading Tools
Once you connect your web3 wallet, you can exchange one crypto for another directly from the DexFlow interface in the Trading Section. Keep in mind that when you're buying or selling crypto via your interface, you interact with smart contracts deployed on public chains like Ethereum or BSC. They do not control your transactions and couldn't stop a transaction or attempt to reverse a transaction after it occurred. You're the only one ultimately responsible for any transactions.
Use percentage buttons to allocate only that percentage of an asset from your wallet to a given trade. This way, you can sell 50% of all your tokens in 2 clicks. First, by pressing the 50% button and then the sell button. A tip to DexFlow is optional. They don't charge you additional fees, but your tips are highly appreciated and support your development and help build the best user experience for your traders.
Why Choose Dexflow Coin?
Before submitting your limit order on DexFlow, you need to approve token spending from your wallet. This is done to protect your wallet from being accessed by any smart contract. This approval is an on-chain transaction, so you will have to pay gas fees. Only one approval is required per token, per wallet. However, since they use two different protocols for market orders vs. limit orders, you need to approve token sending for market and limit orders separately.
No, if your limit order gets filled or automatically expires, you do not pay gas fees. The taker of the order will have to consider gas fees, personal profit margin, and order size before completing your order. However, you pay gas fees when approving new token spending in your wallet or canceling a limit order before it expires.
Where Can You Buy Dexflow Coin?
Tokens Can Be Purchased On Most Exchanges. One Choice To Trade Is On PancakeSwap (V2). As It Has The Highest DEXFLOW/WBNB. e Trading Volume, $8,947 As Of February 2021. Next is OKEx, With A Trading Volume Of $6,180,82. Other option To Trade Include DEXFLOW/WBNB And Huobi Global. Of Course, It Is Important To Note That Investing In Cryptocurrency Comes With A Risk, Just Like Any Other Investment Opportunity.
Market Screenshot

Dexflow Supported Wallet
Several Browser And Mobile App Based Wallets Support Dexflow. Here Is Example Of Wallet Which Dexflow – Trust Wallet For Hardware Ledger Nano.
Roadmap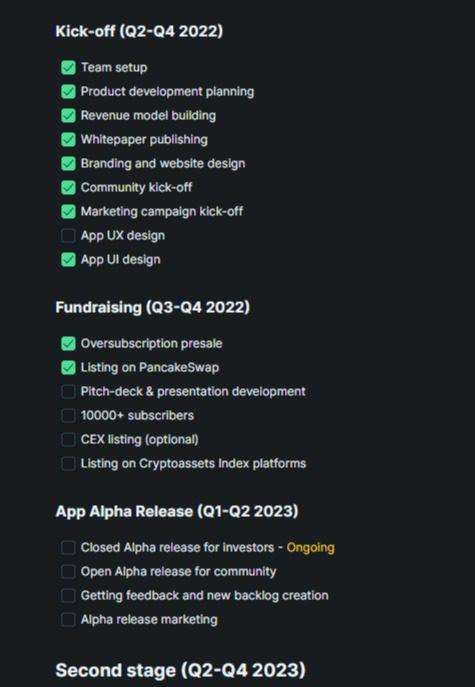 FAQ Of Dexflow Coin
Where I Can Find Dexflow Coin Whitepaper?
You Can Find Dexflow Coin Whitepaper By Clicking Here.
Where I Can Buy/Sell Balancer Token?
You Can Buy or Sell Balancer Token On Some Popular Exchange For Example – PancakeSwap (V2).
What is Circulating Supply Of Balancer Token?
Circulating Supply Of Balancer Token Is 50.00B DEXFLOW.