About Due.com
Founded in 2015, Due.com began with a goal to help people retire with enough money coming in each month to actually retire. It's crazy to think that they don't know how much money they will have coming monthly. We have 401k, IRA's, Stocks and Bonds but none of them equate to monthly money. Due is changing that so that you never have to wonder.
Founded in 2015, Due began with an online invoicing platform that was designed to help freelancers and small business owners. Due has helped thousands of companies and freelancers get paid faster and increase their cash flow while offering a professional, branded approach to payment requests.
After a year of operation and thousands of requests Due Payment began to offer payment services to it's customers. Due also offers a wide range of payment options, including eCash, eChecks and ACH, and domestic and international credit card process, as well as a digital wallet to store payment information and funds.
Basic Information Of Due.com
Basic
Details
Product Name
Due.com
Price
Free
Monthly Account Fee
Free
Payment Option
Instant Payment,
Accepted Credit Cards and Debit Cards,
ACH Payments, and eCheck Processing
Split Payments
Account Available
Individual Account , Business Account
Account Security
Two-Factor Authentication , Full SSL Supported Transfer
Support
Live Chat Option & Ticket System Support Available
Support
24/7
Official Website
Click Here To Visit Due
Preview in new tab
Price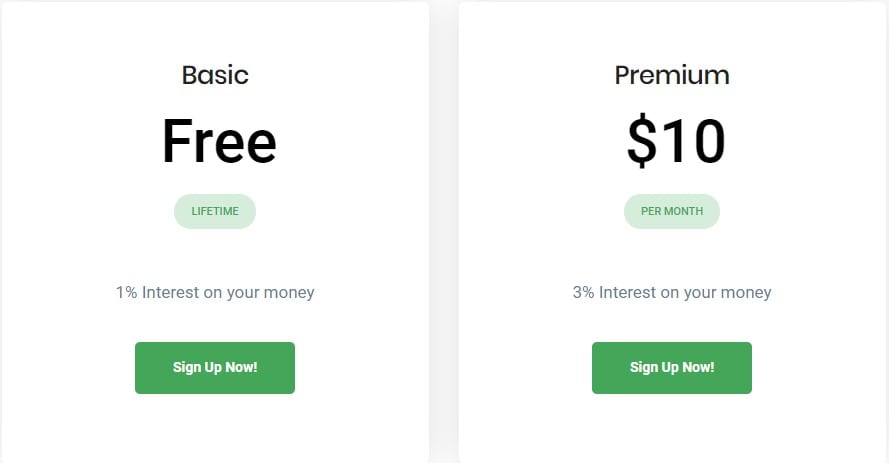 Each of the plans at Due Payment comes with a retirement guarantee that we'll be there every month for the rest of your life.
Invest with confidence that your money is being invested by trusted advisors. Your money is invested by Blackrock and ATHOS.
Know exactly how much you'll be getting each month. Never wonder if it'll go up or down or stop.
They guarantee return on your investment each and every month. They take on this risk to ensure customers can predict their futures.
They are audited by Ernst and Young to ensure the customers transparency into your money.
When you retire, your money will arrive every the 1st and 3rd week of each and every month till death.
Annuity
Your Due.com Annuity Account comes with a 3% guaranteed interest rate on your money. No hidden fees. Just a simple retirement plan for people like me and you.
Due Annuity Plan Rates
They offer two Annuity plans.
Free Plan – 1% on every deposit into your Due plan. We do not charge a monthly fee for our free plan.
Pro Plan – 3% on every deposit into your Due plan. We charge $10/month to manage this plan.
When you retire at 65+ you get a fixed monthly fee for the rest of your life. This isn't a variable annuity rate, this is a fixed annuity rate that you will get till you die.
Take control of your retirement
See exactly how much money you will get on a monthly basis once you retire. Login to your account and we'll show you the exact dollar amount you'll be getting each month.
Looking to know how much money you need when you retire? With our simple Annuity Calculator you can see how much money you will have coming into your bank account.
Due Payment Pro Annuity Plan gets you 3% a month on your money for life. No catch. Deposit money each month and know exactly how much money you'll have when you retire.
Got unexpected expenses? You can cash out your annuity money you've invested at any time.
Biggest Reasons
One of the biggest reasons you should buy an annuity is to avoid outliving your money. An annuity is a way to supplement your income in retirement each month. They allow you to deposit money every month, earn interest and when you retire we pay you out money each and every month for the rest of your life. This means you will never run out of money.
Who we are
Due.com are people just like you. Moms, dads, grandparents, millennials, Gen Z, etc. They have been putting money into an account each month that when we retire we have no clue what to do with. No clue how taxes will impact the withdrawals, etc. This shouldn't happen. The goal is for you to never wonder again.
Withdraw Money
YES, they allow the customers to withdraw their money at any time. Since they have your money invested long term, there is a 10% early withdrawal fee. You will typically receive your money in 3-5 business days.
Minimum Contribute
Due.com allow you to invest whatever you would like. That being said, they have fees to fun the business and your account. On average our customers are saving $400 a month towards their retirement.
Putting Security First
Everything they do or develop for you and your customers starts with security. From creating or enhancing the security technology to adhering to industry standards for payments network to a formal set of policies used throughout our organization, your data – and your customers' data – remains protected.
Simple, Yet Secure
While Due Payment process for keeping your data secure seems simple, it's because there is very sophisticated technology behind the scenes that makes it work that way. What you get is a secure and trustworthy transaction process based on encryption technology that tokenizes the data when it reaches our servers.
This means they can track the transaction – from purchase and payment until the funds are deposited in your bank account – but the data never touches any device you are using for that transaction.
Due's fraud monitoring and detection processes are designed to identify suspicious behavior throughout the transaction process. If identified as potential fraud, technology stops that activity in its tracks. They don't want your business, brand, or bottom line to be impacted by fraud.
Disclaimer:
Not All The Websites Which Listed In Top List Are 100% Safe To Use Or Investment. We Do Not Promote Any Of Those. Due Diligence Is Your Own Responsibility. You Should Never Make An Investment In An Online Program With Money You Aren't Prepared To Lose. Make Sure To Research The Website. So Please Take Care Of Your Investments. And Be On The Safe Site And Avoid Much Losing Online.