About Panther Protocol.io
Panther Protocol.io is an interoperable privacy solution focused on the needs of decentralized finance traders and investors. Due to the immutable and transparent nature of public blockchains, DeFi users are subject to surveillance and economic espionage. Transactional privacy is in high demand, as it allows retail, whales and institutional users to protect their competitive advantages by not allowing adversaries to reverse engineer and front-run their strategies. Traders lose their alpha very quickly in DeFi and one of Panther's strongest value propositions is to help traders protect that alpha.
Panther Protocol allows users to mint fully collateralized private assets called zAssets, private synthetics of any digital asset – think zBTC, zETH and zUSD. Users deposit their digital assets in a vault and receive zAssets in their Panther wallet. Such zAssets can be confidentially routed through the Panther network for use across all of DeFi.
Panther Protocol, a privacy-preserving protocol for digital assets focused on DeFi, has released its comprehensive whitepaper today. Formed in 2020 by leading entrepreneurs and technologists, Oliver Gale (CEO) and Anish Mohammed (CTO), Panther Protocol positions itself as a decentralized privacy metaprotocol that enables confidential, trusted transactions and interoperability in DeFi.
Quick Fact About Panther Protocol
| Coin Basic | Information |
| --- | --- |
| DEFI Coin Name | Panther Protocol |
| Short Name | NFT |
| Circulating Supply | N/A |
| NFT Reward | 50% |
| Source | Click Here To View Source |
| Explorers | Click Here To Visit |
| Twitter Group | Click Here To Visit Twitter Group |
| Documentation | Click Here To View |
| Project Support | 24/7 |
| Official Project Website | Click Here To Visit Project Website |
Transparent Nature
Due to the immutable and transparent nature of public blockchains, DeFi users are subject to surveillance and economic espionage. There is no privacy on-chain. Retail, institutional traders and whales risk losing their competitive advantages by having their transaction history observed, strategies reverse engineered and front run, rapidly turning their alpha into obsolete tactics.
Groundbreaking privacy enhancing technology for DeFi
Panther Protocol provides DeFi users with interoperable, fully collateralized privacy enhancing digital assets, leveraging zkSNARK technology and offering a novel price discovery mechanism for privacy. Users are able to mint zero knowledge zAssets by depositing digital assets from any blockchain into Panther vaults and using these zAssets across a full range of DeFi applications.
Panther is an end-to-end privacy protocol:
Panther Wallet
A browser-based self-custodial wallet. Users manage their own keys, generate stealth addresses and can vote on governance proposals.
Panther Vaults
Autonomous, zero knowledge, self-custodial smart contracts which act as decentralized custodians for collateral of zAssets.
Privacy Miners
Network participants which are rewarded in $ZKP tokens for providing zAssets to Panther Protocol.io to increase the anonymity set.
Layer 1 interchain DEX
Allow users to transact between peerchains through private cross-chain transactions.
Service Providers
Allow trusted Panther protocol users to privately transact with their zAssets in a compliance-friendly manner.
Trust Providers
Panther Protocol.io Provide verifiable statements about users which allow service providers to trust those users.
Panther DAO
A decentralized autonomous organization for protocol governance.
Panther Token
A finite supply, privacy preserving gas token used to pay for fees in the Panther ecosystem, also used to vote in the DAO. The Panther Token is a finite supply, privacy-preserving gas token used to pay for fees within the Panther ecosystem and represents a right to participate in Panther governance, and for voting on Panther Improvement Proposals (PIPs).
Composable Privacy for all of DeFiz
Assets are designed to be cross-chain – an ever expanding privacy infused asset class that becomes interoperable with Ethereum, Polkadot, Solana, Cosmos, Flare, Binance Chain and Avalanche. The vision is to take zAssets wherever DeFi goes.
An intuitive solution for a complex problem.
Panther Protocol.io Wallet is a browser-based self-custodial wallet. The Panther Wallet prevents address reuse, enables private connections to Ethereum DeFi using stealth addresses and is used for voting on governance proposals.
Meet the builders of Panther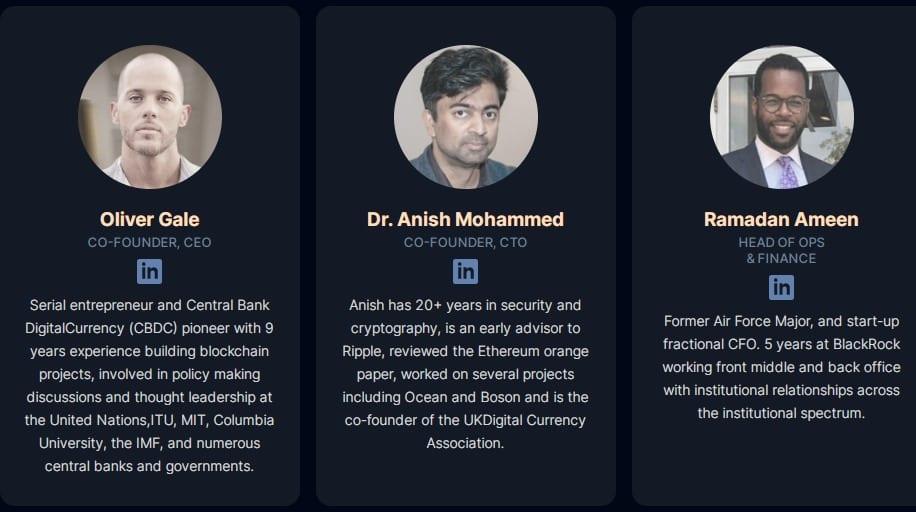 Become part of the Panther community
Let's turn DeFi into a private financial ecosystem together.
Disclaimer:
Not All The Websites Which Listed In Top List Are 100% Safe To Use Or Investment. We Do Not Promote Any Of Those. Due Diligence Is Your Own Responsibility. You Should Never Make An Investment In An Online Program With Money You Aren't Prepared To Lose. Make Sure To Research The Website. So Please Take Care Of Your Investments. And Be On The Safe Site And Avoid Much Losing Online.