About Paymentdepot.com
Payment Depot is a credit card processor that saves you hundreds every year on credit card processing fees. PaymentDepot.com is a registered ISO of Wells Fargo Bank, N.A., Concord, CA. All other trademarks, service marks and trade names referenced in this material are the property of their respective owners. The Clover name and logo are owned by Clover Network, Inc. a wholly owned subsidiary of First Data corporation, and are registered or used in the U.S. and many foreign countries.
Basic Information Of Paymentdepot.com
Basic
Details
Product Name
Paymentdepot.com
Starting
$79
Support
 877-877-7668
Payment Option
Instant Payment,
Accepted Credit Cards and Debit Cards,
ACH Payments, and eCheck Processing
Split Payments
Account Available
Individual Account , Business Account
Account Security
Two-Factor Authentication , Full SSL Supported Transfer
Support
Live Chat Option & Ticket System Support Available
Company Office
238 W Chapman Ave #201
Orange, CA 92866
Official Website
Click Here To Visit
Pricing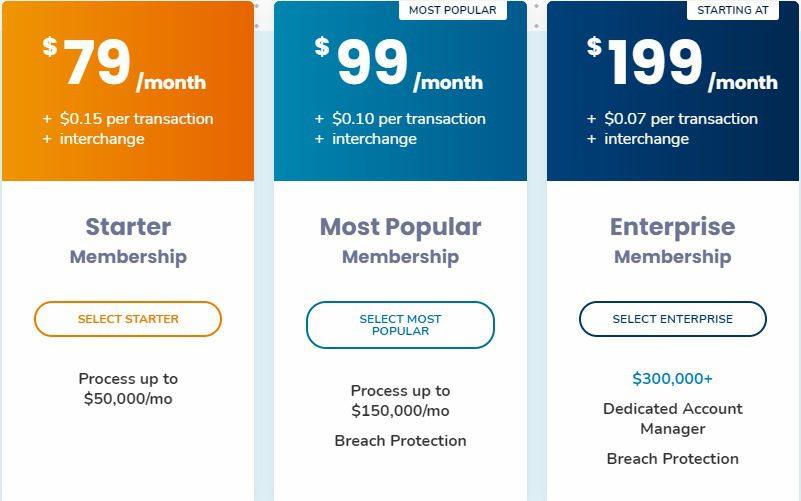 How It Works
The credit card processing industry isn't exactly transparent. Below, they uncover how the industry works and what Payment Depot is doing to save you money.
How Do Credit Card Processors make money
Payment processors make money by marking up the fees charged by credit card networks like Visa and Mastercard.  Think of it this way: the fees of Visa and Mastercard are the wholesale costs of payment processing. Your credit card processor then adds their fees on top of those wholesale rates to make a profit.
The more you process… the more THEY make.
Paymentdepot.com With traditional credit card processing, the payment processor takes a cut out of every transaction, so the more sales you process, the more they profit.  That's good news for credit card processors, but for merchants like yourself, this model means higher credit card volumes lead to higher fees.
Payment Depot doesn't mark up rates! So we don't profit from rates.
Payment Depot saves you money by giving you access to wholesale rates. Unlike traditional payment processors, we don't profit by marking up interchange rates and we don't take a cut of your sales. 
You get direct access to interchange rates with no added percentage markup, which leads to lower overall costs. We work using a monthly membership model, so you only pay a small, predictable fee for payment processing.
With Payment Depot, the more you process… the more YOU keep!
Since they don't take a percentage off of your transactions, you get to keep more of your revenues — while paying lower credit card fees overall.
Paymentdepot.com members save an average of $400 a month in payment processing fees and are far more profitable. Just pick a membership plan that's right for you, and you're good to go. 
How do we do it?
Payment Depot charges a small membership fee based on your needs. That's how we earn revenue and how you save money.
In the same way that Costco sells products at wholesale prices, We offer wholesale credit card processing fees and pass along the savings to merchants.
At Payment Depot they do more than just save you money.
Paymentdepot.com customers aren't just more profitable – they're a lot happier and you don't have to take our word for it. Read the reviews!
The members also have access to next day deposits, free equipment, rate protection, plus chargeback and risk monitoring. 
No surprises. No hidden costs. No cancellation fees. Ever.
Save $800+ a month with Payment Depot
Meet Craig — the owner of Image Imports, an independent auto shop that specializes in European cars. Thanks to Payment Depot, Craig was able to get up and running quickly, and he's been consistently saving $800 a month in credit card processing.
Disclaimer:
Not All The Websites Which Listed In Top List Are 100% Safe To Use Or Investment. We Do Not Promote Any Of Those. Due Diligence Is Your Own Responsibility. You Should Never Make An Investment In An Online Program With Money You Aren't Prepared To Lose. Make Sure To Research The Website. So Please Take Care Of Your Investments. And Be On The Safe Site And Avoid Much Losing Online.
Article Disclaimer
The Information Presented Here Does Not Constitute Investment Advice Or An Offer To Invest. The Statements, Views, And Opinions Expressed In This Article Are Solely Those Of The Author/company And Do Not Represent Those Of Coinworldstory. We Strongly Advise Our Readers To Do Your Own Research (DYOR) Before Investing In Any Cryptocurrency, Blockchain Project, Or Ico, Particularly Those That Guarantee Profits. Furthermore, Coinworldstory Does Not Guarantee Or Imply That The Cryptocurrencies Or Projects Published Are Legal In Any Specific Reader's Location. It Is The Reader's Responsibility To Know The Laws Regarding Cryptocurrencies And Icos In His Or Her Country. Please Respect Your Country Law & Take Advice From Your Advisor .