About PiConnect Coin
PiConnect Coin aims to solve the existing limitations on the Pi Network. Currently transactions must be completed manually in order to trade Pi and this is proving to be a barrier which is stopping many users from being able to trade their Pi coins. This application provides a safe exchange for people to trade their coins and also receive real time updates on prices and exchange rates between Pi coins and other mainstream coins. PiConnect users will be able to conveniently buy or sell Pi anytime and anywhere with ensured security and low fees. This aim to bring benefits to your users globally.
The world of finance has been rapidly changing in the past few years. As the world becomes more and more digitized, it is clear that the financial world is slowly following suit. Blockchain technology and Cryptocurrencies are a huge breakthrough emerging recently with massive advantages to follow. Blockchain technology forces all transactions to be recorded and publicly viewed using peer to peer systems, this in turn provides decentralization, transparancy and security with money as know it. It is virtually impossible to forge a fraudulant transaction on a blockchain because all requests must be verified and agreed upon by all the computers on the network meaning no one computer has control of the network.
Your personal information is protected using encryption and all you need to complete transactions is a unique personal private key provided to you by whatever wallet you are using. This also makes it impossible for organizations to manipulate transactions on the blockchain. This technology provides users with the ability to make global transactions at high speed and a meager cost. Gone are the days of complicated bank procedures and waiting for weeks before the money is transferred to the recipient all you need is a phone/computer and access to the internet and you can complete transactions almost instantly.
PiConnect Coin(PICO) Point Table
High safety and security
PiConnect Coin is built on the blockchain platform, ensuring each transaction goes smoothly, without problems, and without interference. PiConnect will be an application that provides safety and security, ensuring there will not be any loss or fraud during operation. PiConnect will be the bridge linking Pi Network and Binance Smart Chain. Users can easily transact and will be charged a small fee for each transaction (2% of the total based on BNB, BUSD, USDT, ETH…). This fee will be used to upgrade the system and develop the PiConnect ecosystem in the future.
Flexible
Users can be flexible in choosing a seller and a buyer based on the consensus of both parties, as well as choosing the currency pair they want, such as BNB, BUSD, USDT, ETH. In addition, PiConnect will have many attractive features such as staking, farming, lending, auction, and ref code for users and pioneers. The price of Pi coin will be balanced and priced based on the average of the trade. This will help the trader to know a reasonable and convenient price will be accepted faster by the opposite traders. This feature will be updated automatically every time there is a new transaction.
Investors
A newly launched Dapp promises interesting things by solving problems that improve blockchain performance or a new feature. Along with it, a new TOKEN will be released so you can take advantage of these new features. However, new TOKENs will require a lot of effort from the development team, as well as efforts to promote and build a community for it. This requires trust from the first investors who own the token, but it also puts them at risk if the token fails, and its value could go back to zero.
Well aware of this problem, PiConnect built on the BEP20 platform, can integrate the latest Blockchain technology and features to create liquidity for Pi Network. It was born not as a single blockchain but as a collection of blockchains specifically designed to be interchangeable.
Why Choose PiConnect Coin?
Low fee decentralized P2P cryptocurrency with multi-sig technology: PiConnect provides users the ability to transfer Pi coin from one person to another on a safe exchange. The network will also support wrapped tokens, or tokens that represent other coins on the network.
Decentralized token exchange with low fees: PiConnect will feature a decentralized token exchange, providing a gateway for users to switch between tokens and its equivalents. Users can then switch to a decentralized token exchange where they can swap any token easily with cheap fees.
Low-cost buying and selling service, communicate with each other through the system: Users can buy PiEx directly on the app through codes. This facilitates Pi Network users who have difficulty trading in the crypto market. In addition, users can capture each other's information through the direct messaging system to improve transaction quality.
Scalability and continuous price updates based on consensus: With the PiConnect, they didn't expect it to be the biggest. But because it was designed to be scalable and adaptable from the start, they will gradually add more new features to the network, allowing it to achieve scalability that is second to none.
Where Can You Buy PiConnect Coin (PICO)?
Tokens Can Be Purchased On Most Exchanges. One Choice To Trade Is On PancakeSwap (V2) As It Has The Highest PICO/WBNB. e Trading Volume, $8,947 As Of February 2021. Next is OKEx, With A Trading Volume Of $6,180,82. Other option To Trade Include  PICO/WBNB And Huobi Global. Of Course, It Is Important To Note That Investing In Cryptocurrency Comes With A Risk, Just Like Any Other Investment Opportunity.
Market Screenshot

PiConnect Coin Supported Wallet
Several Browser And Mobile App Based Wallets Support PiConnect Coin. Here Is Example Of Wallet Which PiConnect Coin – Trust Wallet For Hardware Ledger Nano.
Team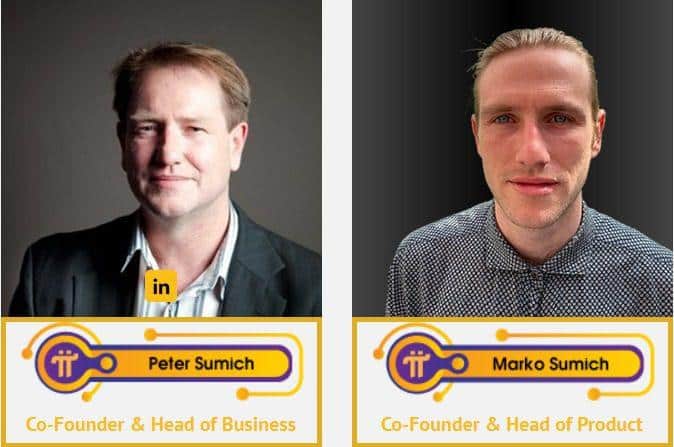 Roadmap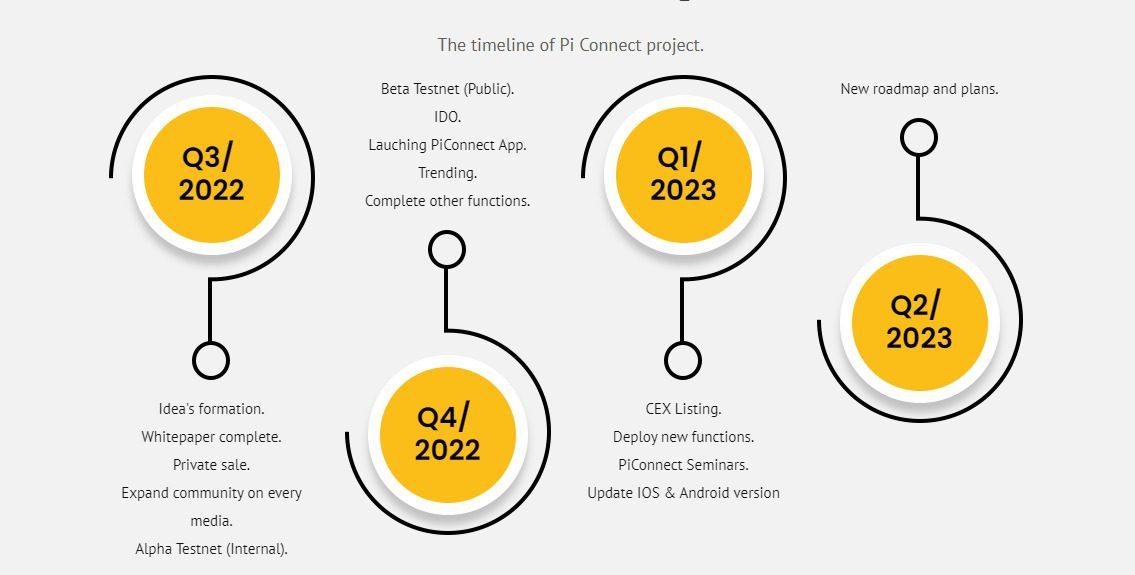 AQ Of PiConnect Coin
You Can Buy or Sell Balancer Token On Some Popular Exchange For Example – PancakeSwap (V2).
Circulating Supply Of Balancer Token Is N/A.