About ProtocolX Coin
ProtocolX Coin is a large-scale ecosystem that seeks to serve as the future of decentralized finance. Having one basic formula or business model in a protocol allows for significant failure points, often relying on only one avenue for growth and development. ProtocolX brings new elements to DeFi by implementing an ever developing, expanding, and growing ecosystem that all feeds into each other. ProtocolX is located on the Binance Smart Chain, utilizing a strong and unique token (PTX) that has the ability to enhance (ePTX) and engage with various parts of the ecosystem. The PTX is the fundamental token of the entire ecosystem and has both direct and indirect ties to every aspect of ProtocolX.
A separate token (XSWAP) will be utilized as a farm token (5B supply distributed per year / 50B max circulating token supply). $XSWAP will be the native token of our own Decentralized Exchange and will utilize farming/staking to distribute the supply. ProtocolX is developing and integrating a professionally developed decentralized exchange (DEX), introducing staking, liquidity farming, vaults, and a uniquely developed tokenomics exchange platform.
ProtocolX Coin Point Table
How it all works
PTX and ePTX
$PTX is the fundamental token of ProtocolX Coin. PTX is strategically developed to facilitate interaction and growth of the protocol. PTX has a buy and sales fee associated with it, with a 4% buy and 8% sales fee. Enhanced PTX (ePTX) is a token representation of enhancing PTX to allow it to be utilized for all aspects of the ecosystem. ePTX can be staked to earn daily rewards, utilized directly with the XSWAP and XLottery, and otherwise designed to promote growth of the ecosystem.
SEM (Sustainable Emissions Model)
The SEM is an unique and intricate aspect of ePTX. By enhancing PTX to ePTX, you begin to accumulate additional ePTX (similar to a staking mechanism). The staking APR begins at 1.77% daily, and APR will decrease by 10% each month. This will continue each month for 12 events, ending with a fixed .5% daily yield rate of ePTX.
PUSD
PUSD is an algorithmic token that is 100% backed by BUSD. This means that it is effectively designed to only appreciate in value over time. You can purchase PUSD by simply sending BNB directly to the contract address, and it will exchange your BNB for PUSD. To sell PUSD, you just have to send PUSD to yourself.
There will be a button on the dApp to buy/sell PUSD very simply. PUSD will be distributed with the XShare revenue pools and will be incorporated with various aspects of the protocol. PUSD has a 2% buy / 2% sale / 2% transfer tax. 100% of the taxes are utilized to burn the token and bolster the algorithmic price appreciation mechanics.
Why Choose ProtocolX Coin?
X-SWAP (ProtocolX DEX)
XSWAP is a uniquely and strategically designed decentralized exchange for the utilization of DeFi protocols and to host various farming, staking, locking, and other mechanics within ProtocolX.
Governance token: $XSWAP
Tokenomics:
Allocations 0.17% to the LP to pay Liquidity Providers
Allocates 0.08% to the current XLottery Proxy as the reward pot.
Treasury of PTX
The ProtocolX Coin Treasury will be invested in various DeFi protocols with varying levels of risk in addition to being reinvested directly into the ProtocolX parent company to maintain the everlasting growth of the protocol. Profits generated from the ProtocolX treasury investments are reinvested back into the treasury, utilized for buybacks/burned, and used directly to facilitate additional growth of the protocol.
Where Can You Buy ProtocolX Coin?
Tokens Can Be Purchased On Most Exchanges. One Choice To Trade Is On PancakeSwap (V2) As It Has The Highest PTX/WBNB. e Trading Volume, $8,947 As Of February 2021. Next is OKEx, With A Trading Volume Of $6,180,82. Other option To Trade Include PTX/WBNB And Huobi Global. Of Course, It Is Important To Note That Investing In Cryptocurrency Comes With A Risk, Just Like Any Other Investment Opportunity.
Market Screenshot

ProtocolX Coin Supported Wallet
Several Browser And Mobile App Based Wallets Support ProtocolX Coin. Here Is Example Of Wallet Which ProtocolX Coin – Trust Wallet For Hardware Ledger Nano.
Team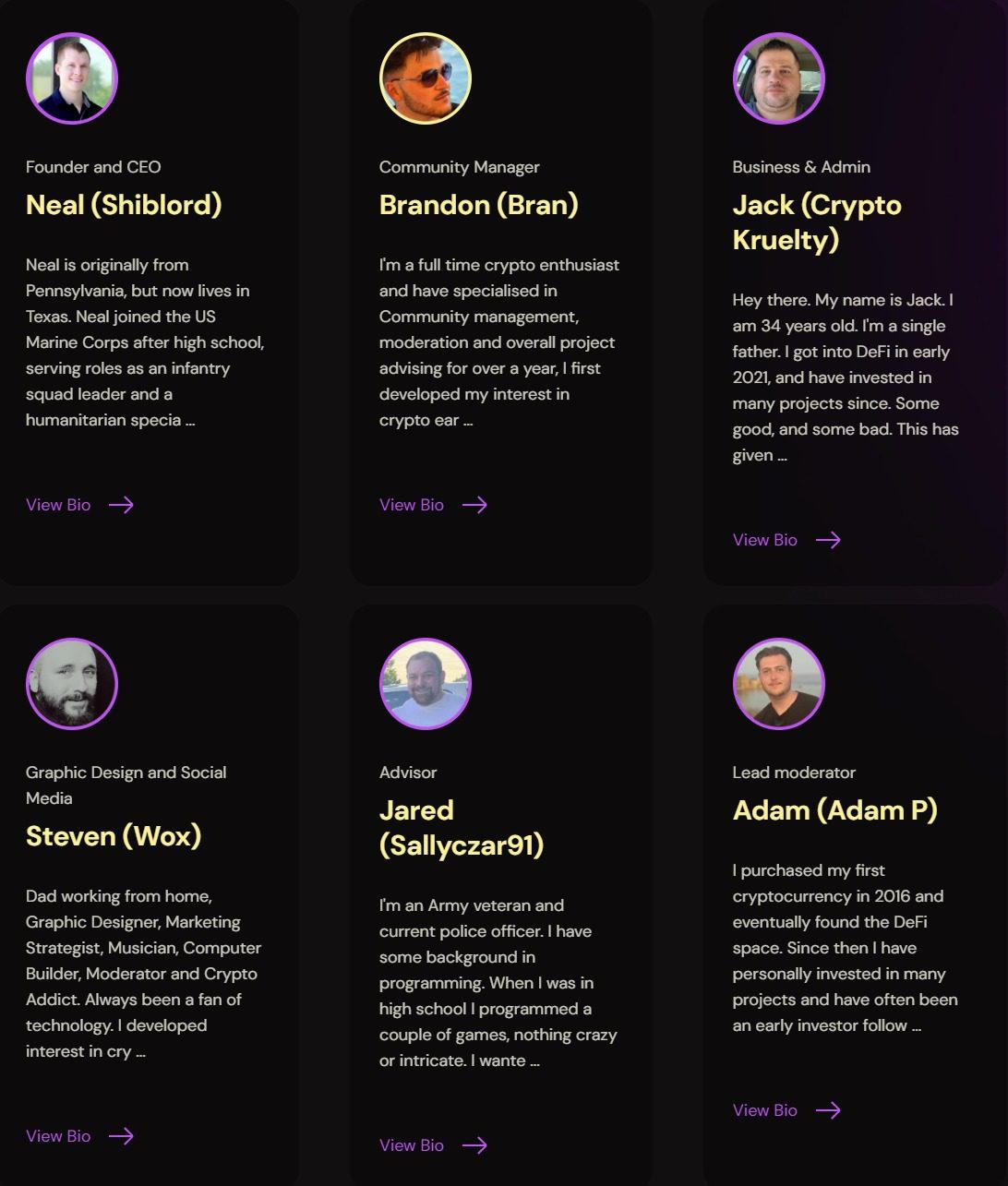 Roadmap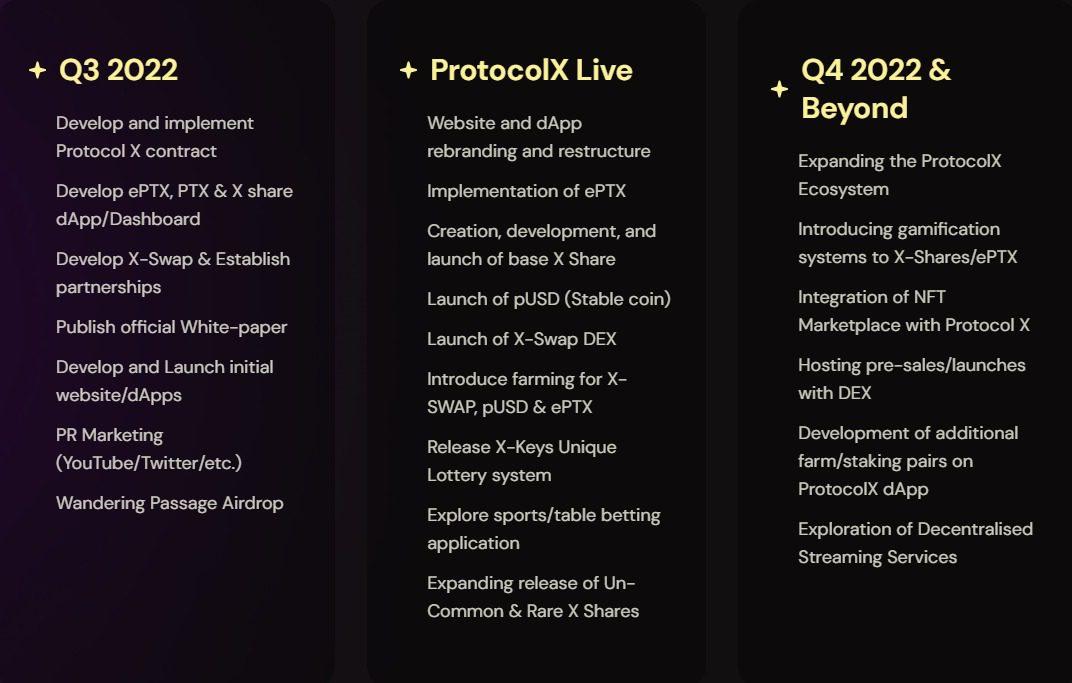 FAQ Of ProtocolX Coin
You Can Buy or Sell Balancer Token On Some Popular Exchange For Example – PancakeSwap (V2).
Circulating Supply Of Balancer Token Is 91,076,277.00 PTX.