About Sofi Card
Sofi Card is a financial product offered by SoFi, a personal finance company. It is a cash back rewards credit card that provides users with rewards for everyday spending. . The card excels at avoiding fine print. For starters, there are no purchase category restrictions and no cash-out minimums. The card also has no annual fee and no foreign transaction fees. For customers who love to set it and forget it, this is an easy card to keep in your wallet.
Sofi Card Specification Overview
| Card | Features |
| --- | --- |
| Anonymity | Medium |
| Instant TopUp | NO |
| Reward plan | Upto 2% |
| Annual Fee | 0$ |
| Abroad Transfer | 0% |
| Card Currency | USD |
| Official website | Click Here To Visit |
About Sofi Company
Sofi Card is to help people reach financial independence to realize their ambitions. And financial independence doesn't just mean being rich—it means getting to a point where your money works for the life you want to live. Everything we do is geared toward helping members get their money right. We're constantly innovating and building ways to give our members what they need to make that happen.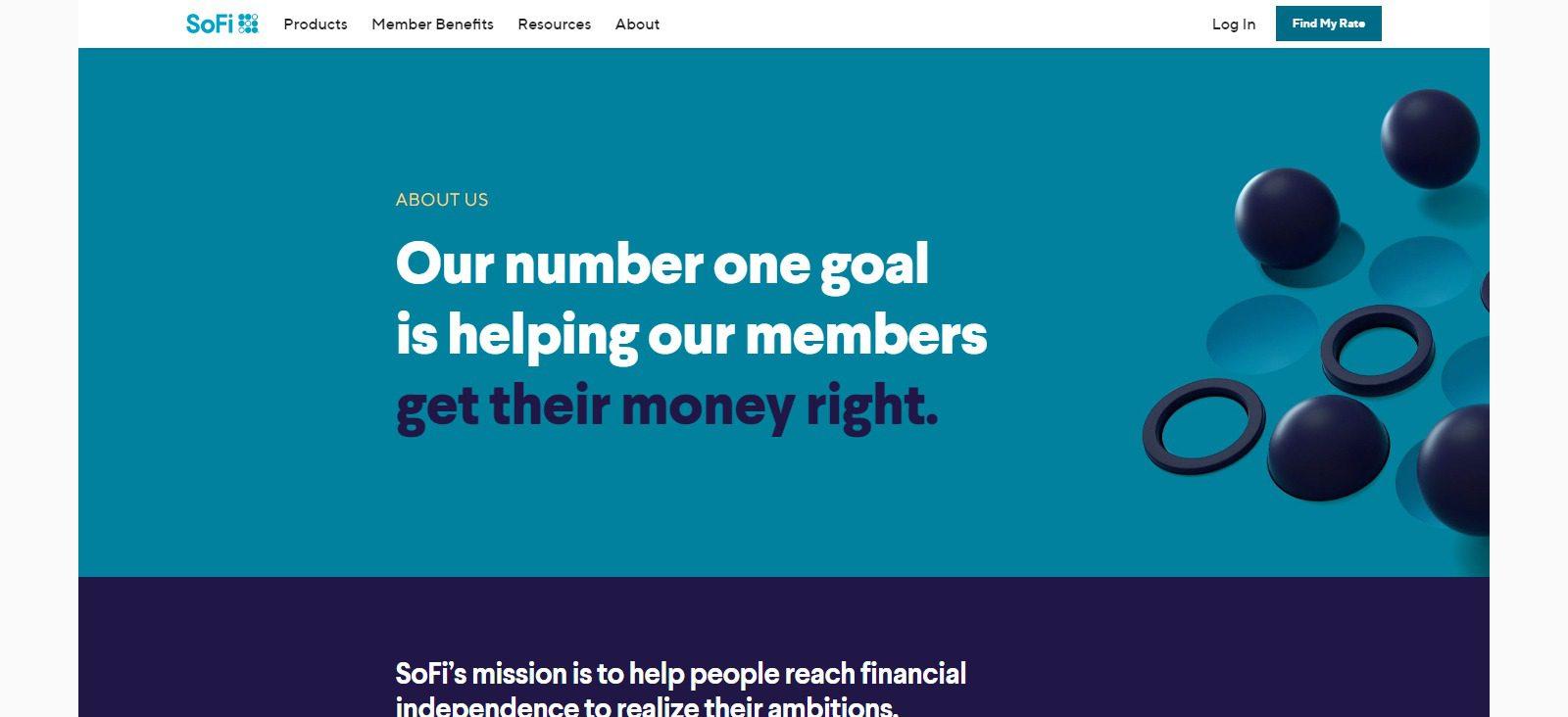 Is the Sofi Card Good For You ?
If you already use SoFi to bank or invest, the SoFi card is a straightforward way to boost your account balances with savings on your regular spending. You'll get the full 2% back in rewards value when you redeem into your SoFi Money Account, SoFi Invest Account, or if you transfer your rewards to a SoFi checking or savings account. You also get the full 2% cash back when you redeem rewards to pay down the outstanding balance of your SoFi student refinance loan or SoFi personal loan.
How to Apply for the Sofi Credit Card
You can apply for the Sofi card via the Sofi website. You'll see a link to "Get your card" on the homepage.
The first step to apply for your card is to sign up for Sofi. You can do this by providing your full name, a password and confirming that you're over 18.
Rewards and Features
No annual fee
Many rewards credit cards with higher-than-average purchase rewards charge an annual fee. But the SoFi Credit Card charges no annual fee whatsoever. This is a nice perk because it means your earnings are just that. You won't lose any of your rewards earnings to balance out an expensive annual fee.
Plus, if you find you don't use your card much or decide to move on to bigger rewards, you don't have to worry about canceling your SoFi Credit Card. Without an annual fee, it won't cost you anything to hang onto the card regardless of how often you use it (or don't).
Zero fraud liability
You will not be liable for unauthorized transactions made to your SoFi Credit Card if you immediately contact SoFi if your card is lost or stolen, if your credentials are compromised, or if your account has been accessed without your permission. 
Earning Rewards
Accumulating points is simple with the SoFi credit card since every purchase earns the same flat rate. The SoFi credit card earns cash back in the form of points, with 1 point equivalent to 1 cent. You'll earn 3 points per dollar spent your first year when you make an eligible purchase and 2 points per dollar spent thereafter.
The structure keeps things simple—you don't have to worry about bonus spending categories, expiration dates or earning limits—ideal features for a card that is designed to make budgeting, saving and investing easy.
Unlimited 2% cash back
Cardholders earn an unlimited 2 SoFi Rewards Points per $1 on qualified purchases, regardless of category. The value of your points will depend on how you redeem them. SoFi Rewards Points are worth $0.01 per point when you redeem them as cash back deposited into an eligible SoFi account. These include savings products, such as a SoFi Checking and Savings or SoFi Invest account, or towards a SoFi personal loan. That's how the unlimited 2% cash back rate is determined.
BlockFi Credit Card Support
Similar to other traditional credit card companies, BlockFi Rewards Visa Signature credit card has its dedicated support team. This team was created to help cardholders resolve any problem they encounter when using the card.
Additionally, new applicants can reach out to the team to learn more about the status of their card applications. To Chat to a member of the support team, Chat (855) 456-SOFI (7634).
This number is available Monday – Thursday 5am-7pm PT, and Friday – Sunday 5am-5pm PT. You can also contact support by submitting a ticket.
Sofi Card Competitors
Avant provides access to a full suite of digital financial solutions, including personal loans, credit cards, mobile banking, and auto refinance, to everyday American .
Is the Sofi Credit Card Safe?
Yes, Sofi Visa card is safe to use for investors worldwide. Although the rewards are managed by Sofi , the card is issued by Evolve Bank & Trust. Cryptocurrency assets are held by regulated custodians.
What is authentication?
Authentication is the process of reasonably verifying that you are who you say you are. For online systems this is typically accomplished via the use of a unique identifier, often your email address, and one or more additional items that provide further assurance of the identity you assert as being yours.
Why should I enable two-factor authentication for my SoFi account?
When you enable 2FA, a verification code will be required to log into your account, in addition to your email and password. Depending on the method you choose, the verification code will be sent to you via text (SMS), voice call, or email. These codes can only be used once and expire after a short time frame.
You can also enable SoFi to "remember" devices you use frequently, so that you don't have to use a verification code to login every single time you visit your account(s). We do not recommend that you "remember" any device that is shared or publicly accessible.
How else is SoFi working to keep my information safe?
SoFi takes the privacy and security of its members' financial and personal information very seriously. We maintain industry-standard administrative, technical and physical safeguards designed to protect your information's confidentiality and integrity. Our systems and security controls are reviewed by third parties against security standards such as SSAE18 SOC2 and PCI DSS, and rigorous third-party penetration testing is done at least annually.