Advertise on Coinworldstory.com
Got a product or service that will make the life of bloggers and website owners easier? Then my blog is the right platform to advertise it. Below you'll find all the specifications.
Blog Stats
Over 50,000 monthly unique visitors
Over 1,50,000 monthly page views.
17,000 RSS/email subscribers.
Ranked among the Top 50000 blogs in the world according to BussinessDesk.
Ranked among the Top 1000 marketing blogs in the world according to AdvertisingAge.
Audience Profile
Virtually all our readers have their own blogs and websites.
Most of them spend money online regularly (e.g., purchasing web hosting, eBooks, online services and so on).
50% of our readers work full time on the Internet.
Out of those who don't work online, 90% are trying to get started.
Current and Past Sponsors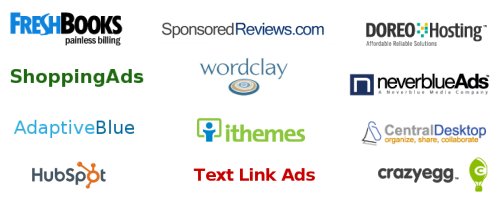 Get In Touch For Rates and Availability
If you are interested, just send an email to [email protected] and We Will  get back to you with the rates and availability.
Or Fill Contact Form For Question Regarding Advertisement
Article Disclaimer
The Information Presented Here Does Not Constitute Investment Advice Or An Offer To Invest. The Statements, Views, And Opinions Expressed In This Article Are Solely Those Of The Author/company And Do Not Represent Those Of Coinworldstory. We Strongly Advise Our Readers To Do Your Own Research (DYOR) Before Investing In Any Cryptocurrency, Blockchain Project, Or Ico, Particularly Those That Guarantee Profits. Furthermore, Coinworldstory Does Not Guarantee Or Imply That The Cryptocurrencies Or Projects Published Are Legal In Any Specific Reader's Location. It Is The Reader's Responsibility To Know The Laws Regarding Cryptocurrencies And Icos In His Or Her Country. Please Respect Your Country Law & Take Advice From Your Advisor .