Ai Tools For Designers : The discipline of design has undergone a revolution thanks to artificial intelligence (AI), which has given designers access to a wide range of potent tools that boost innovation, productivity, and effectiveness. There are a couple that stand out particularly among the top AI tools for designers. First off, by utilising pre-trained models and clever algorithms, AI-powered design platforms like Canva and Adobe Sensei empower designers to quickly create outstanding pictures, logos, and graphics.
These systems provide a vast library of fonts, graphics, and templates, enabling designers to produce high-quality designs even without substantial technical knowledge. Second, advanced algorithms are used by AI-based picture editing programmes like Adobe Photoshop and Pixlr to automate difficult tasks like background removal, image enhancement, and content-aware scaling, easing the design process and saving crucial time.
As a final step, AI-driven design assistants like DesignBold and Framer X support designers by creating design recommendations, recommending colour schemes, and offering immediate feedback on composition and layout. This aids in decision-making and fosters design coherence. Designers may push the frontiers of creativity and produce amazing products faster with the help of these great AI technologies.
What Is Ai Tools For Designers?
Designers can use software programmes or platforms called artificial intelligence (AI) tools to improve many areas of the design process. In order to automate processes, produce design recommendations, deliver real-time feedback, and improve the entire design workflow, these tools make use of machine learning algorithms, computer vision, natural language processing, and other AI technologies.
Designers can utilise AI technologies to help with activities like coming up with design ideas, making layouts, choosing colour palettes, altering images, and even anticipating user behaviour or preferences. By enhancing designers' creativity, effectiveness, and productivity, they hope to free them up to concentrate more on the artistic elements of their job and rely less on laborious, time-consuming, or repetitive activities and more on their creative abilities.
Here Is List Of Best Ai Tools For Designers
Canva
MidJourney
Khroma
Uizard
DreamStudio
Adobe Firefly
AutoDraw
Looka Logo Maker
8 Best Ai Tools For Designers
1. Canva
Canva is a well-known website design tool that enables users to make beautiful graphics, presentations, posters, social media posts, and more without having to have a lot of design knowledge. Canva makes it simple for people and companies to produce designs with a professional appearance because to its user-friendly interface and extensive library of templates, fonts, pictures, and illustrations. It has a drag-and-drop feature that makes designing simple and uncomplicated.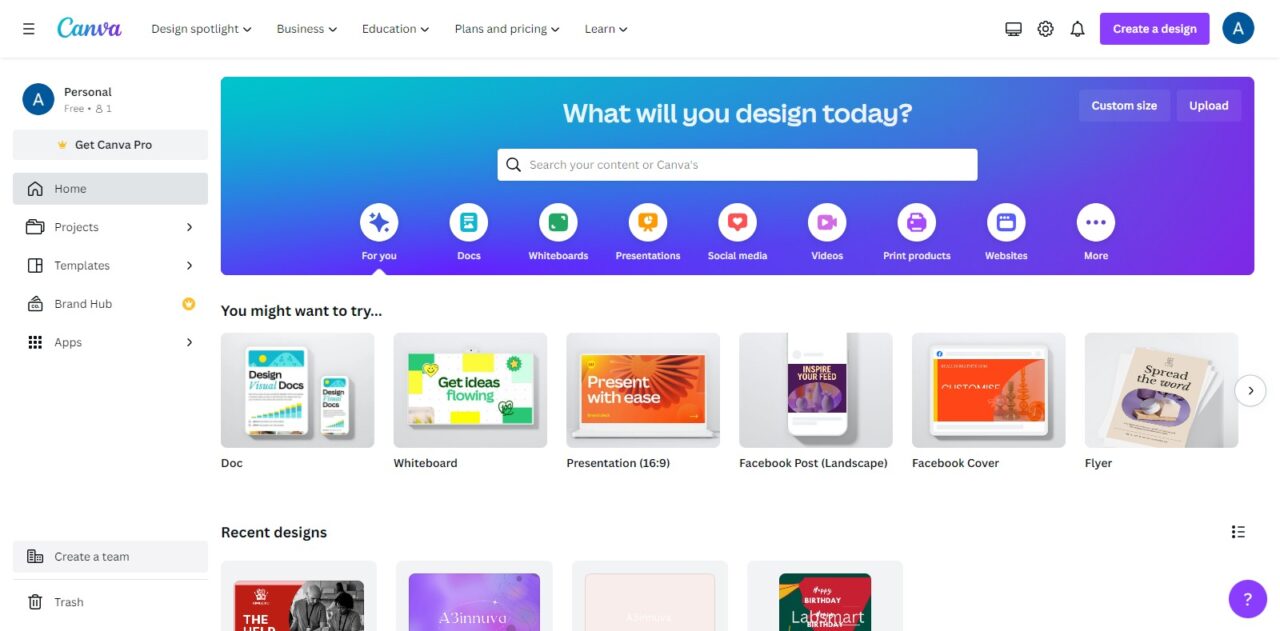 Canva also makes use of AI technologies to offer colour schemes, make design suggestions, and automatically reposition items for the best composition. Teams may collaborate on projects, discuss concepts, and offer feedback thanks to its collaborative capabilities. Canva is a flexible and affordable tool for designers of all skill levels because it is available on a variety of platforms and offers both free and paid subscription choices.
2. MidJourney (Ai Tools For Designers)
Companies can streamline the customer journey and boost conversion rates by using the AI-powered analytics and optimisation platform MidJourney. MidJourney's cutting-edge machine learning algorithms and data-driven insights enable organisations to track and understand consumer activity across all touchpoints and channels. MidJourney monitors user interactions to discover places of friction, spot possibilities, and provide helpful advice to enhance the user experience.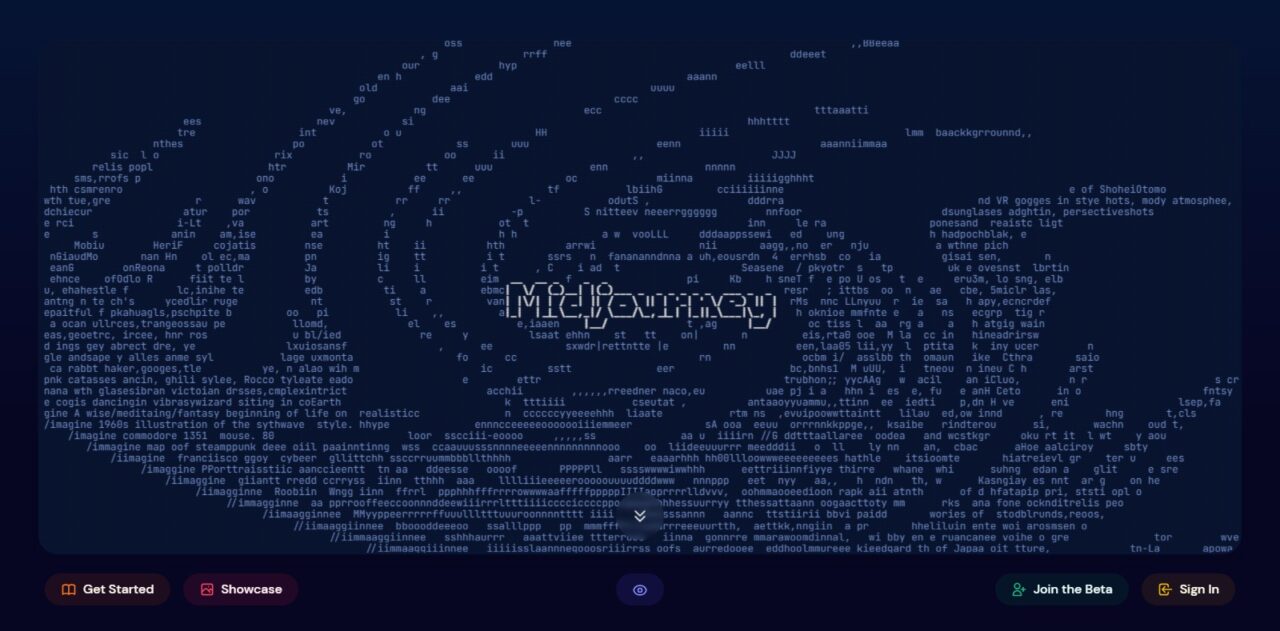 The platform offers heatmaps, visualisations, and real-time analytics to effectively visualise and evaluate data. Because of its AI capabilities, MidJourney can anticipate customer behaviour, customise experiences, and speed up decision-making. With MidJourney, businesses can increase engagement, increase conversions, and improve their marketing efforts, which will increase customer satisfaction and aid in business growth.
3. Khroma
Khroma is a cutting-edge AI-powered colour palette tool made to help designers, painters, and other creatives find unusual and motivational colour combinations. Khroma uses machine learning to create a variety of aesthetically pleasing colour palettes by analysing enormous volumes of visual data. Users can customise and personalise Khroma's colour choices by entering keywords, emotions, or even specific images.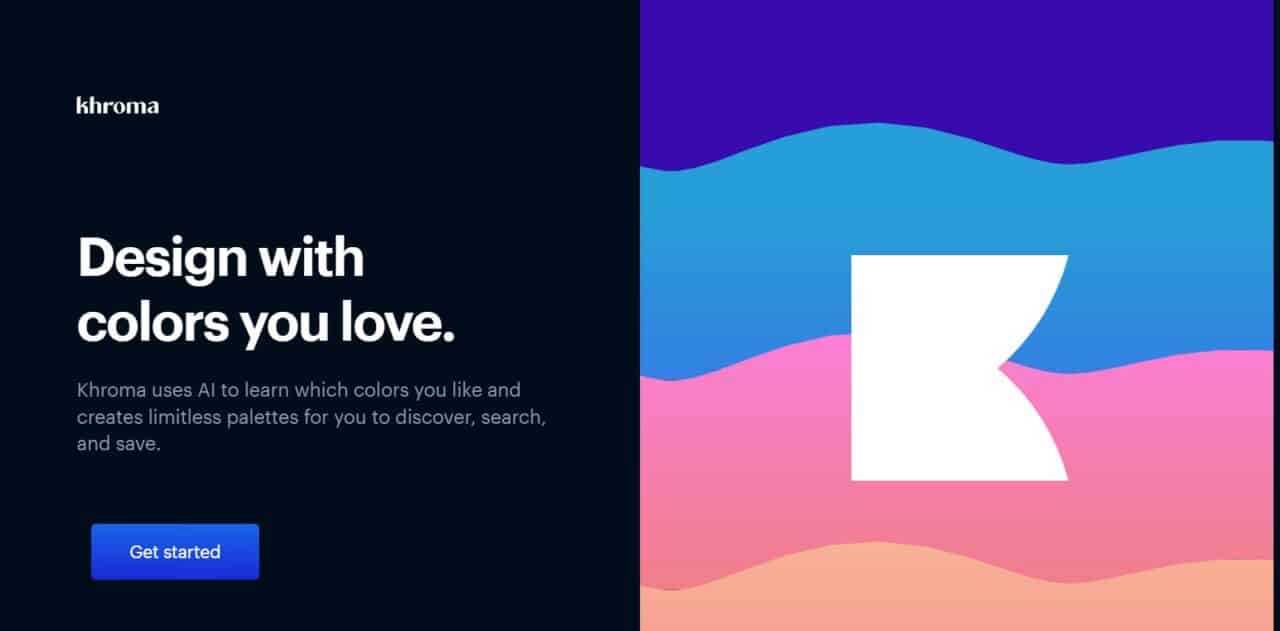 Users may easily tweak and explore many colour selections with the tool's real-time feedback. With Khroma, designers can abandon conventional colour schemes and discover novel, surprising pairings that inspire innovation. Khroma's AI-driven technique streamlines the colour selection process and assists designers in creating visually arresting and distinctive designs, whether for graphic design, web design, branding, or any other creative project.
4. Uizard (Ai Tools For Designers)
The revolutionary AI-powered design platform Uizard is redefining how designers develop digital interfaces. Uizard gives customers the ability to automatically turn hand-drawn sketches into functioning and interactive prototypes by utilising the power of machine learning and computer vision. With the help of this ground-breaking technology, designers can iterate and realise their ideas more quickly because manual digitization is no longer necessary.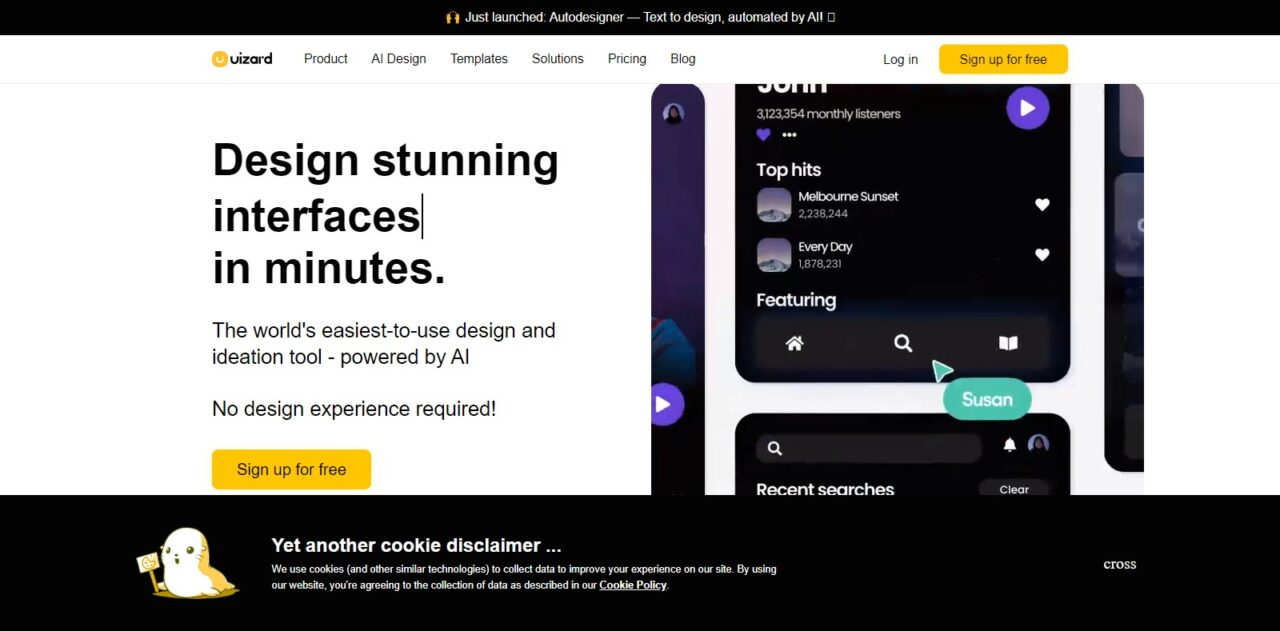 Uizard's sophisticated algorithms comprehend and translate drawing parts into code-ready components. Teams may easily collaborate and exchange designs thanks to the platform's support for collaboration. Designers can quickly prototype websites, mobile apps, and other digital interfaces with the help of Uizard, allowing them to concentrate on the creative aspects of their work while expediting the design process. Uizard provides a revolutionary product that boosts productivity.
5. DreamStudio
You can create a variety of images with DreamStudio's style presets, including enhanced, photographic, comic book, and others. You begin with a solid prompt, just like with other text-to-image models. A negative prompt can be included to tell DreamStudio what to avoid. Another fantastic feature is the ability to upload your own photographs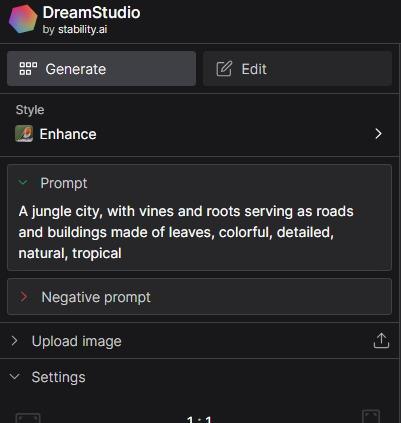 And then edit them using your own prompts. You can select how many copies to create, and there are many image size formats. You can change the number of generation steps needed to get more realistic photographs and select one of three models, each of which has a distinct level of realism.
6. Adobe Firefly (Ai Tools For Designers)
Without a question, creative workers are aware with Adobe and its line of cutting-edge products. However, you might not be familiar with their most recent product, Adobe Firefly. With the aid of a variety of AI design tools, this state-of-the-art programme can produce amazing text effects, convert text into images,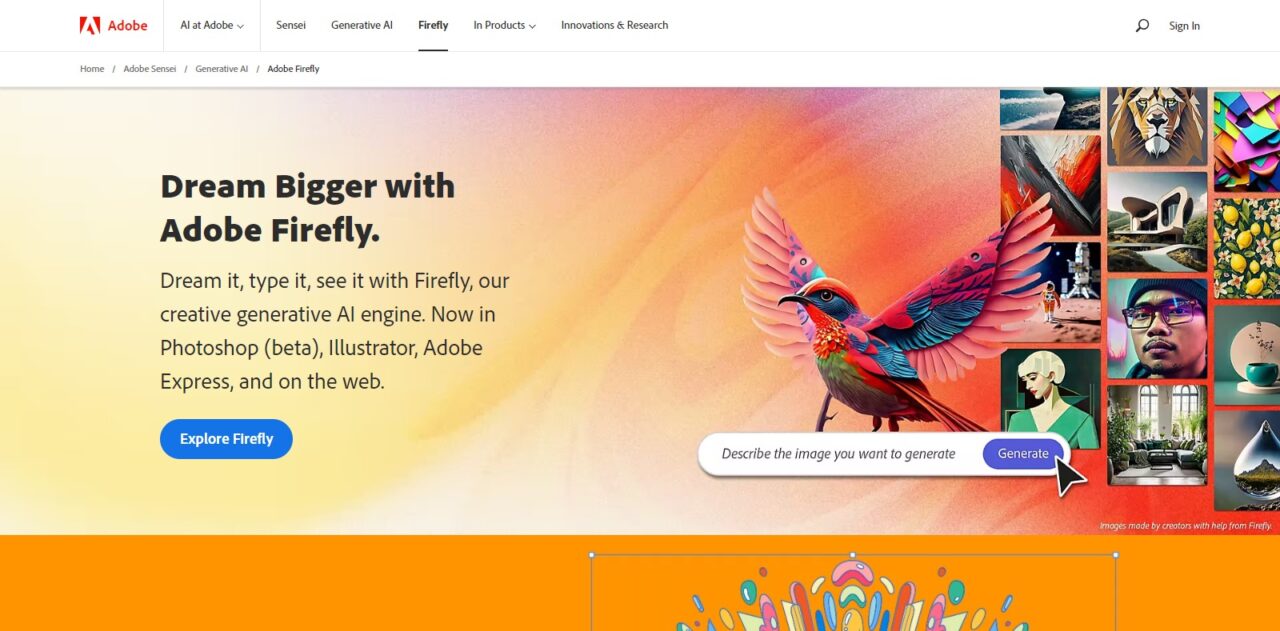 And change the colour of vectors to get a wide range of colour combinations. Although Firefly is currently in beta, members to other Adobe cloud products like Illustrator or Photoshop can already use it. Acceptance into the beta often takes a few days, which is acceptable given how well-liked it is right now.
7. AutoDraw
Google's Creative Lab created the intelligent drawing tool known as AutoDraw. AutoDraw recognises and anticipates what users are attempting to draw using machine learning and artificial intelligence, offering them a curated selection of expertly created icons and pictures to choose from. Even for individuals with little to no sketching experience, it makes the process of producing visual material simpler.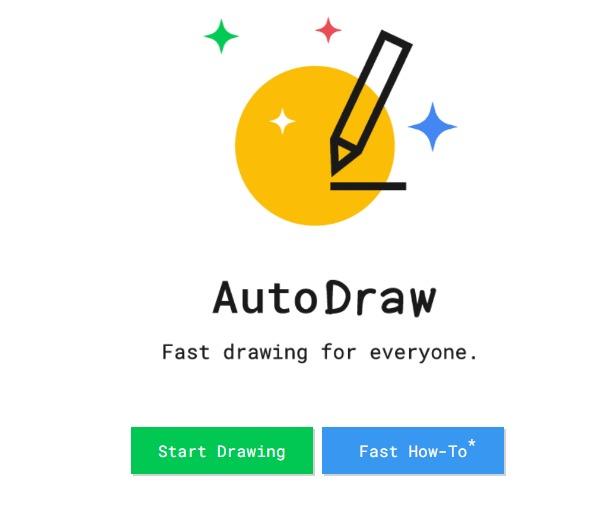 AutoDraw makes pertinent suggestions while users draw on the canvas, making it simple to locate the ideal fit for their intended image. Users can quickly produce attractive and polished visuals using AutoDraw for presentations, social media postings, invitations, and more. The tool is convenient and adaptable for a variety of design projects because it can be used via web browsers and mobile devices.
8. Looka Logo Maker (Ai Tools For Designers)
A simple online application called Looka Logo Maker enables both people and companies to quickly and easily create great logos. Looka develops distinctive and customisable logo designs based on user preferences and sector-specific templates thanks to its user-friendly UI and AI-powered algorithms. Users may create a logo that matches their business identity by entering their company name, choosing pertinent icons and symbols, and experimenting with different fonts and colour schemes.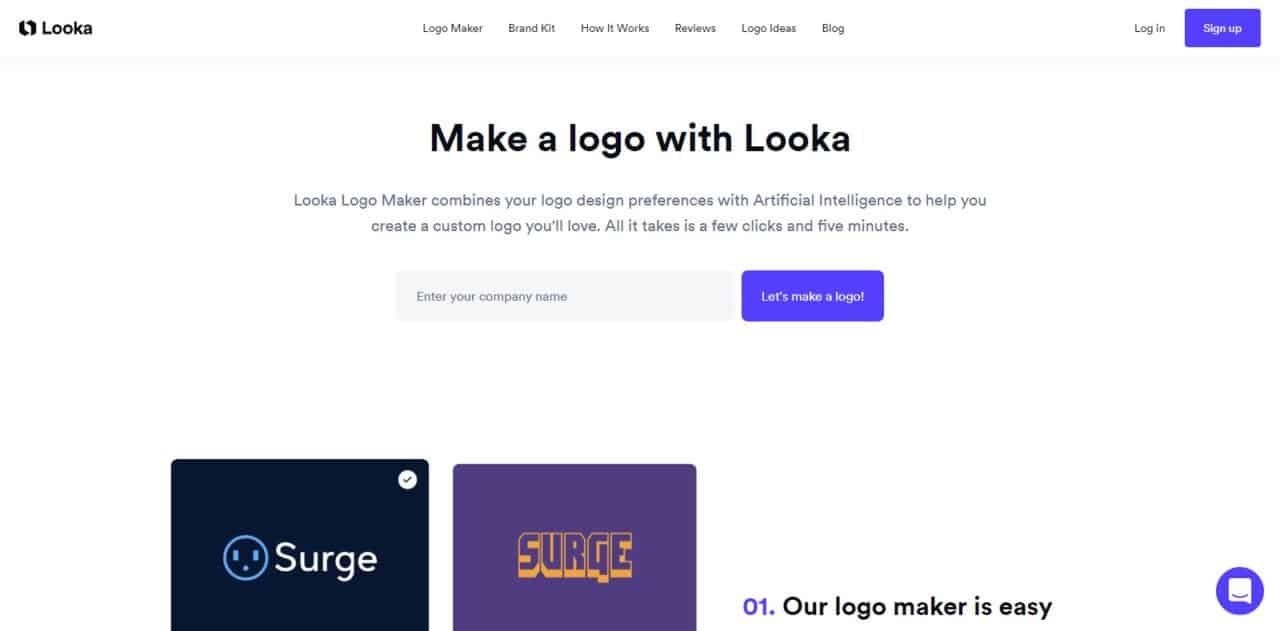 Users of Looka Logo Maker can see their logo in many scenarios thanks to the tool's extensive library of design elements and real-time previews. Users can receive high-resolution assets for both print and digital use after a logo is finalised. Looka Logo Maker is a practical method for making eye-catching and memorable logos without spending a lot of money.
Ai Tools For Designers Conclusion
As a result of the development of AI tools, the field of design has undergone a substantial transformation. Designers now have access to a wide range of effective tools that can boost their creativity, effectiveness, and productivity. These tools make use of artificial intelligence, machine learning, and other cutting-edge technology to automate processes, produce design suggestions, deliver real-time feedback, and streamline complicated ones.
Designers today have access to smart solutions that save time and provide high-quality outcomes, from platforms like Canva and Adobe Sensei that ease the creation of professional designs to AI-powered image editing tools like Adobe Photoshop and Pixlr.
Additionally, decision-making is improved by the help and insights provided by AI-driven design assistants like DesignBold and Framer X. When given the best AI tools, designers can push the envelope, unleash their artistic vision, and achieve remarkable outcomes while leveraging the immense potential of artificial intelligence in the world of design.
Ai Tools For Designers FAQ
What are AI tools for designers?
AI tools for designers are software applications or platforms that utilize artificial intelligence techniques to enhance various aspects of the design process. These tools leverage machine learning algorithms, computer vision, natural language processing, and other AI technologies to automate tasks, generate design recommendations, provide real-time feedback, and streamline the overall design workflow.
What are some popular AI tools for designers?
Some popular AI tools for designers include Canva, Adobe Sensei, Adobe Photoshop, Pixlr, DesignBold, Framer X, and many more. These tools offer features such as automated design generation, image editing enhancements, real-time feedback, collaboration, and personalized recommendations.
How can AI tools benefit designers?
AI tools can benefit designers in various ways. They can automate repetitive or time-consuming tasks, provide design suggestions and recommendations, enhance productivity and efficiency, streamline the design process, offer real-time feedback on layouts and compositions, and even predict user behavior or preferences. Overall, AI tools empower designers to focus more on the creative aspects of their work and achieve remarkable results in less time.
Are AI tools easy to use for designers?
Many AI tools are designed to be user-friendly, with intuitive interfaces and drag-and-drop functionalities. They are created to be accessible for designers of all skill levels, even those without extensive technical expertise. However, the ease of use may vary depending on the specific tool and its features. Some tools may have a learning curve, but most provide tutorials, documentation, and customer support to assist users in getting started and maximizing their potential.