Best Computer Monitors for Business When selecting the ideal computer monitors for business, there are various choices that prioritize productivity, reliability and performance. One of the top contenders is the Dell UltraSharp U2719D, known for its 27-inch QHD display that delivers accurate color reproduction – making it perfect for graphic design and data analysis tasks.
HP EliteDisplay E273 offers another superb option with its 27-inch Full HD screen and ergonomic features to provide prolonged comfortable usage during long working hours. ASUS ProArt Display PA278QV monitors offer an affordable yet quality option, featuring 27-inch QHD panels with excellent color accuracy and adaptable connectivity options – making them excellent choices for professionals looking to increase productivity and business performance.
What Is Computer Monitors?
Monitors are electronic display devices used to visually represent data and information from a computer in a visual form. As such, they're essential parts of any computing setup as they allow users to interact with its operating system, software applications and content. Monitors come in various sizes, resolutions and technologies which offer users different viewing experiences.
Monitors serve the primary function of displaying text, images, videos and graphical user interfaces (GUIs) generated by their computer's graphics card. They do this by converting electronic signals from the computer into visible images using pixels arranged in rows and columns; their resolution determines their sharpness – higher resolutions offering sharper and more detailed visuals.
Computer monitors can be divided into various categories depending on their display technologies, including LED, LCD, OLED and more. Each of these technologies has unique benefits and drawbacks to suit different user preferences and use cases.
As technology has advanced, monitors have also become more feature-packed, featuring touchscreens, curved displays, high refresh rates to facilitate smoother motion in gaming, color accuracy for professional design work and ergonomic adjustments that ensure user comfort during extended usage.
Here Is List Of Best Computer Monitors for Business
BenQ PD3420Q Ultrawide
Huawei MateView 4K+ 3:2 aspect
BenQ PD3220U
Dell UltraSharp UP3218K
Dell UltraSharp U2723QE 4K USB-C Hub
BenQ GW2785TC 27″
MSI Prestige PS341WU
Philips Brilliance 499P9H
Monoprice 32-inch CrystalPro 4K
9 Best Computer Monitors for Business
1. BenQ PD3420Q Ultrawide
BenQ's PD3420Q monitor is an impressive device we have enjoyed using since plugging it in. With its massive real estate screen and ability to fit three web pages side by side easily as well as large video timelines and photo editing software with reference right on top of each other – as well as large spreadsheets – the monitor has truly increased our productivity thanks to how much content can fit on its surface at one time.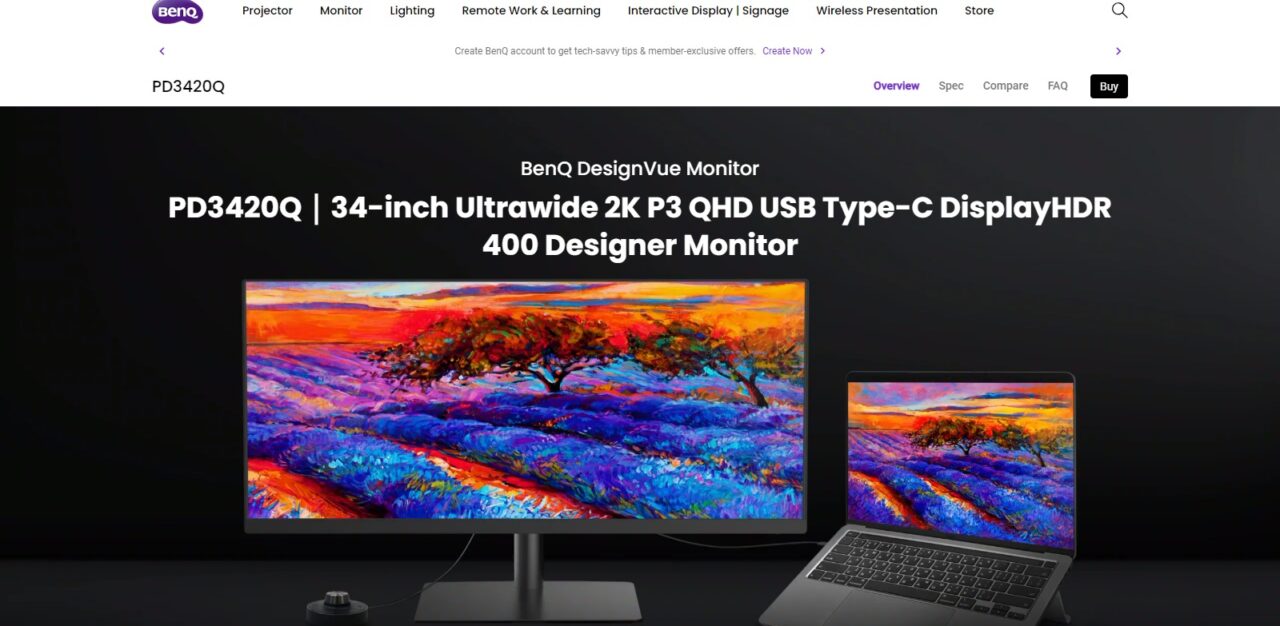 Additionally, this monitor's IO capabilities are exceptional and include a built-in KVM for multitasking use cases. At one point we connected it to both a MacBook Air (M1) and Mac Mini (M1) without experiencing any difficulty when switching mice, keyboards or displays between devices. Overall this monitor makes an outstanding choice for productivity!
2. Huawei MateView 4K+ 3:2 aspect (Best Computer Monitors for Business)
The Huawei MateView stands out in a sea of widescreen monitors by offering an alternative tall-screen experience with its 3:2 panel format, offering more vertical pixels – 2,560 to be exact – that can come in handy for document editing workflows.
It features an IPS panel with 500 nits of peak brightness and 98% coverage of the DCI-P3 gamut for exceptional color fidelity and color fidelity. Although not intended as professional-grade content creation tools, it certainly can contribute to light content creation activities.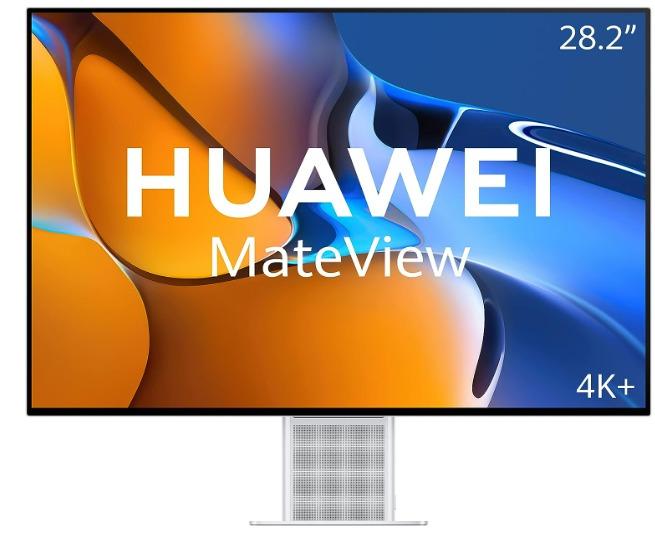 With a native resolution of 3,840 by 2,560 pixels and an excellent pixel density of 156DPI for desktop monitor standards, it boasts crisp fonts and highly detailed image details with plenty of desk working space available to work comfortably on.
One major highlight is USB-C connectivity with 65W power delivery and a USB hub, making a noticeable difference for ease of connectivity thanks to single cable docking for laptops – you won't want to go back to using multiple cables plugged into your laptop before.
Huawei MateView does have one minor shortcoming – limited tilt and height adjustability on its stand. Furthermore, the base doesn't swivel for portrait orientation support or support of rotating into landscape orientation.
3. BenQ PD3220U
If you're searching for a premium 4K panel with fantastic features and image quality, the BenQ PD3220U should top your list. Boasting an amazing 32-inch 4K display with plenty of working space and a tight pixel pitch for sharp fonts and impressive image detail – it makes an excellent productivity machine.
Connectivity is another strength, featuring USB-C with Thunderbolt 3 support for high bandwidth and 85W power delivery, enabling you to connect your laptop via one cable while charging it and driving the display. In addition, there's also a KVM switch and a USB hub offering USB-A and USB-C ports to meet all of your connectivity needs.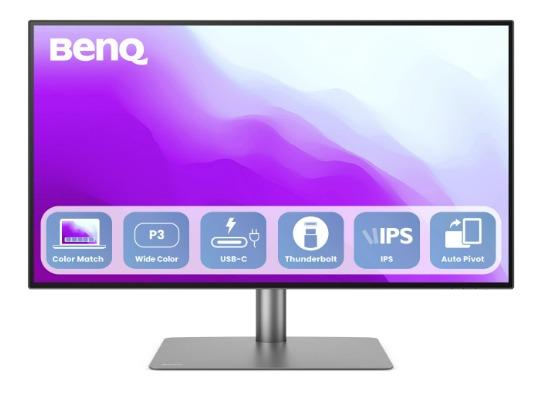 Thunderbolt/USB-C ports support daisy chaining, enabling users to easily connect a laptop through one cable while driving two monitors at once – an impressive feat indeed!
The IPS panel is of very high quality, boasting 94% coverage of the DCI-P3 gamut. However, it doesn't qualify as true professional-grade hardware due to HDR support limited to signal processing; there's no local dimming available and only 300nits peak brightness; yet still accurate enough for web SDR workflows and would make an invaluable tool.
4. Dell UltraSharp UP3218K (Best Computer Monitors for Business)
The Dell UltraSharp UP3218K stands out as our favorite business monitor. Boasting an enormous 32-inch screen and amazing 8K resolution, its size makes it an invaluable asset for photographers and video editors who demand exquisite precision in their work. High resolution monitors offer ample screen real estate, making multitasking and productivity much simpler.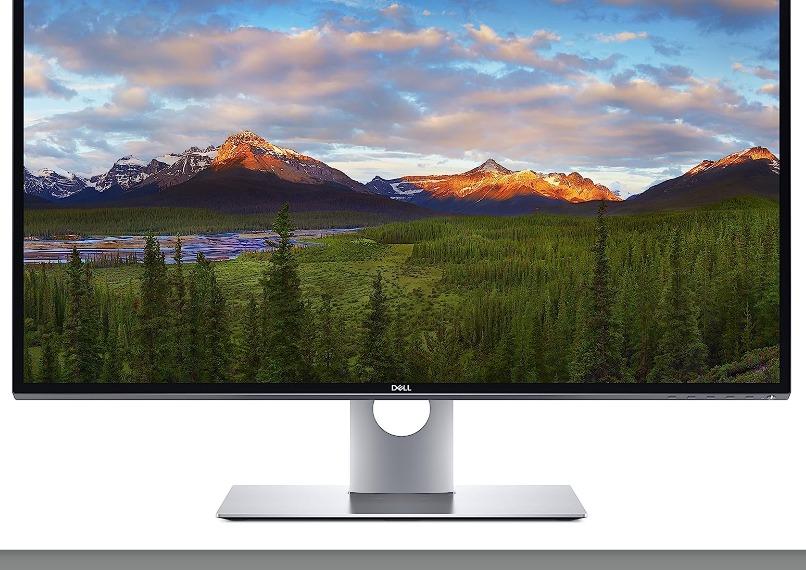 Plus, these displays come professionally calibrated ensuring stunning visuals right out of the box! Note, however, that such excellence comes at a considerable cost – one which might dissuade some businesses from investing. Although investing in high-performance graphics software will undoubtedly bring many advantages for graphic-intensive tasks in businesses,
Its high cost may put off some people. So while the Dell UltraSharp UP3218K may be an invaluable asset to certain industries, for others it could simply be considered a luxury purchase. Before including this expensive monitor into your setup, be sure to carefully consider your business needs and budget before making this choice.
5. Dell UltraSharp U2723QE 4K USB-C Hub
The Dell U2723QE 4K monitor provides more than just an exceptional viewing experience; its built-in hub also makes for a convenient and stylish solution to expanding connectivity options in an attractive package.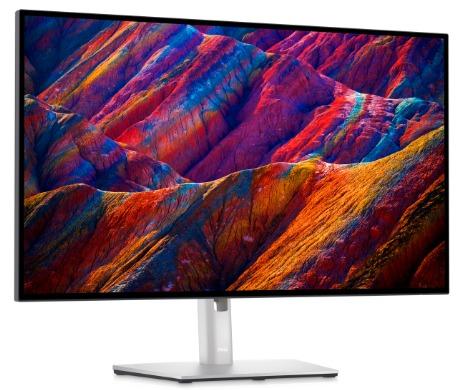 We were particularly appreciative of the wide selection of built-in color settings (sRGB, Rec. 709, DCI-P3, and HDR) which allowed us to quickly tailor the monitor for optimal viewing in different scenarios and situations. Furthermore, Low Blue Light output meant less eye strain.
What we really appreciated, however, was its built-in hub which provided ample connectivity through one cable. The U2723QE offers additional ports for daisy-chaining multiple monitors using USB-C or DisplayPort connections; additionally KVM, Picture-In-Picture (PIP), and Picture-By-Picture (PBP) functionality allow you to see or control multiple computers at once.
6. BenQ GW2785TC 27″ (Best Computer Monitors for Business)
BenQ developed the GW2785TC specifically to meet business needs in various ways. For one thing, its built-in microphone makes quick meetings even without cameras a breeze. Second of all, its impressive IO capabilities make this laptop an indispensable business partner. Plug in both of your work and personal laptops seamlessly and create a multi-use space with minimal effort. Furthermore, BenQ Eye-Care provides customizable viewing modes.
This feature offers auto-dimming and reduced color saturation to protect the eyes from harsh contrast and color, reading mode that filters out blue light in the evenings, code mode (day/night specific settings available for coding mode), and code mode which makes lines more easily identifiable for faster coding sessions.
7. MSI Prestige PS341WU
Are You Searching for an Ultra-Wide Monitor? Philips Brilliance 499P9H offers an incredible 32:9 aspect ratio across 49 inches of screen real estate, providing plenty of workspace without resorting to multiple monitors at once. An ultra-wide monitor like this will save space as it removes multiple screens from being attached at once;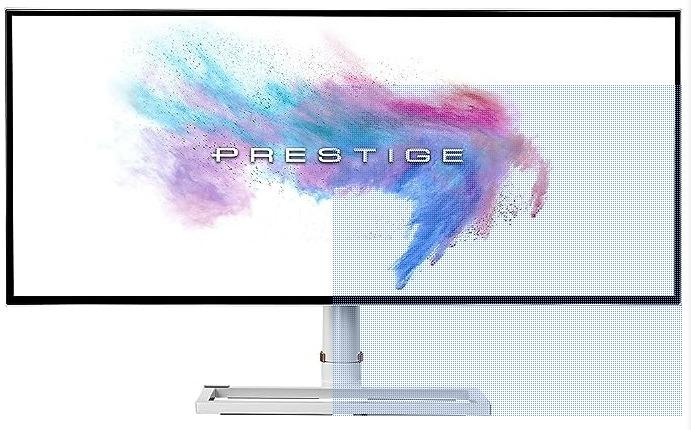 Making this choice ideal for people working with multiple apps at the same time and offering massive desktop space to work from. However, it won't fit on every desk, but can save space as it eliminates having multiple monitors connected simultaneously.
8. Philips Brilliance 499P9H (Best Computer Monitors for Business)
Philips Brilliance monitors are known for their high-quality displays and innovative features that cater to various users including professionals, gamers and general consumers.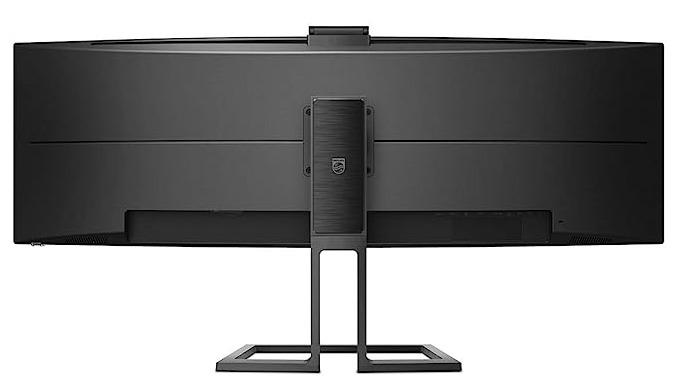 Philips Brilliance series monitors offer different screen sizes, resolutions, and technologies. Common features found in these monitors are IPS or VA panels for improved color accuracy and viewing angles, high refresh rates to provide smoother gaming visuals, ergonomic adjustments that enhance user comfort over extended use, and ergonomic features like wrist rests for improved user comfort during extended use.
Philips Brilliance series products may have changed since their initial introduction, as technology and product offerings evolve over time. Therefore, it's always wise to review current models and reviews in order to make an informed decision based on current information available.
9. Monoprice 32-inch CrystalPro 4K
Monoprice's 32-inch CrystalPro 4K monitor is an affordable 4K computer monitor available through Monoprice, an electronics and accessories brand known for providing high-resolution displays at competitive prices.
Monoprice's 32-Inch CrystalPro 4K monitor offers a 32-Inch screen with 4K resolution (3840 x 2160). This high pixel density produces sharp and detailed visuals suitable for tasks such as video editing, graphic design and content creation. An IPS or VA panel may provide accurate colors with wide viewing angles.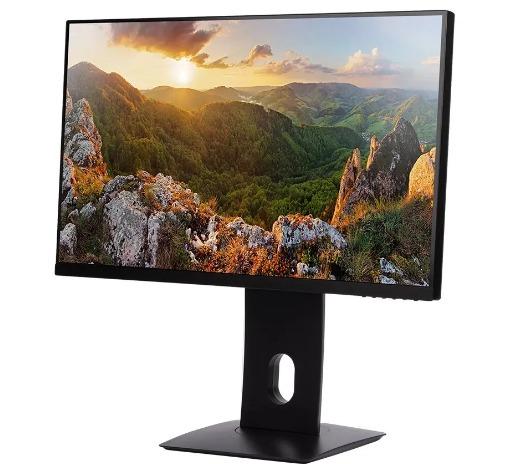 Monoprice CrystalPro 4K monitor is likely to feature multiple connectivity options that allow users to easily connect various devices such as computers, laptops, gaming consoles and more. Furthermore, ergonomic features like tilt, swivel and height adjustments may ensure an enjoyable viewing experience during extended use.
Be mindful that product specifications and availability could have changed since my last update; therefore, please check reviews to ensure you have access to the most up-to-date details about the Monoprice 32-inch CrystalPro 4K monitor before making a purchasing decision.
Which business monitor is best for you?
When selecting the appropriate business monitor, take into account factors like cost, screen size, color accuracy and connectivity options. Determine whether high-resolution screens or ultrawide panels would better meet your needs.
Consider color coverage across various important gamuts, such as sRGB, Adobe RGB and DCI-P3. Likewise, productivity enhancements could include parallel monitor use, portability and the number of USB connections.
What type of monitor is best for office work?
When selecting the optimal monitor for office work, there are various factors to take into account. One key element is panel type; three main choices include TN, VA and IPS panels with IPS being best due to its balance between colors, brightness and viewing angles. If your role involves content creation or creating visuals with high-resolution graphics or visual content, take a look at top monitors for photo editing, video editing, 5K/8K monitors and digital design.
Which monitor is best for long working hours?
When considering a monitor for extended use, several considerations come into play to ensure maximum comfort and reduce eye strain. Here are some features you should look out for when selecting an optimal monitor:
Size and Resolution: To maximize multitasking capabilities and minimize constant scrolling, opt for a larger monitor with at least Full HD (1920×1080) resolution or higher for optimal text and image display.
Eye Comfort Features: When purchasing monitors for eye comfort purposes, look out for models equipped with flicker-free technology and blue light filters. Flicker-free displays help alleviate eye fatigue by eliminating screen flickering while blue light filters may reduce eye strain caused by prolonged exposure to blue light.
Ergonomic Adjustability: Select a monitor that offers height, tilt, and swivel adjustments so you can customize its viewing position based on your viewing preferences and maintain an ergonomic work posture during extended sessions.
Low Reflection and Matte Finish: Monitors with anti-glare or matte screens can significantly decrease reflections and glare for an enhanced viewing experience in bright environments, creating more comfortable viewing conditions.
High Refresh Rate Monitor: When working with video editing or gaming during breaks, monitors with higher refresh rates (75Hz or 144Hz) may provide smoother visuals.
Panel Technology: In-plane switching (IPS) panels offer accurate color reproduction and wider viewing angles, making them perfect for professionals who rely on precise colors while sharing their work with others.
Built-In Blue Light Filter: Some monitors come equipped with built-in blue light filtering software or capabilities, enabling you to adjust color temperatures in order to reduce blue light emissions during evening hours.
Reduced Response Time: While not strictly essential in office work, having a faster response time can be helpful when performing activities requiring quick movement such as gaming or video editing.
Best Computer Monitors for Business Conclusion
Selecting the appropriate computer monitor for business is paramount to improving productivity and comfort during long hours of work. The Dell UltraSharp U2719D stands out as an exceptional choice with its large 27-inch QHD display and accurate color reproduction, making it ideally suited for graphic design and data analysis tasks.
Professionals looking for ergonomic features at an economical price should consider the HP EliteDisplay E273. Featuring a 27-inch Full HD screen, this monitor ensures comfortable usage during extended working sessions. ASUS ProArt Display PA278QV offers an ideal combination of cost-effectiveness and color accuracy, making it suitable for multiple business applications.
While ultimately selecting the most suitable monitor will depend on individual needs, taking into account factors like screen size, resolution, eye comfort features, ergonomic adjustments can ensure more productive work sessions and improve employee happiness.