Best Digital Marketing Agencies & Companies Hong Kong is home to numerous digital marketing agencies and companies renowned for their data-driven strategies and inventive campaigns that help businesses thrive online. Marketing Pulse stands out as a pioneering force, boasting expertise in this field through data-driven strategies and creative campaigns designed to increase business' success online.
Isobar Hong Kong stands out as an influential agency that specializes in creative digital solutions and cutting-edge technologies, while New iMedia Solutions stands out for offering comprehensive SEO, SEM and social media marketing solutions. Both firms play key roles in shaping Hong Kong's digital marketing scene by giving businesses access to tools necessary for success in today's highly competitive online marketplace.
What is Digital Marketing Agencies?
Digital marketing agencies are firms or companies that specialize in offering an array of online marketing services to businesses and organizations. Their primary purpose is to assist clients in building and expanding their digital presence, reaching target audiences more effectively, and meeting marketing objectives through digital channels. Most agencies employ teams of specialists with expertise in various forms of online promotion including search engine optimization (SEO), pay-per-click (PPC) advertising, social media marketing, content production/creation, email marketing campaigns etc.
Digital marketing agencies provide clients with a range of services designed to meet the individual needs of each of their clients. They devise and execute marketing strategies, create and oversee advertising campaigns online and manage them for maximum search engine optimization, manage social media accounts effectively and track and measure performance metrics to ensure that their efforts yield tangible results.
Businesses often turn to digital marketing agencies in today's incredibly competitive online landscape for assistance in using their expertise, keeping up-to-date on digital trends, maximizing online presence to reach wider audiences, and driving business growth.
Here is list of Best Digital Marketing Agencies & Companies in Hong Kong
NinjaPromo
TEAM LEWIS
Fimmick
WILD Solutions
First Page
MARK&TING
Digital Nomads
7 Best Digital Marketing Agencies & Companies in Hong Kong
1. NinjaPromo
NinjaPromo is an energetic and forward-thinking digital marketing agency which has made an indelible mark in Hong Kong and globally. NinjaPromo excels at crafting effective digital campaigns by leveraging social media marketing, influencer collaborations and content production – specialties that bring engaging results-driven digital campaigns.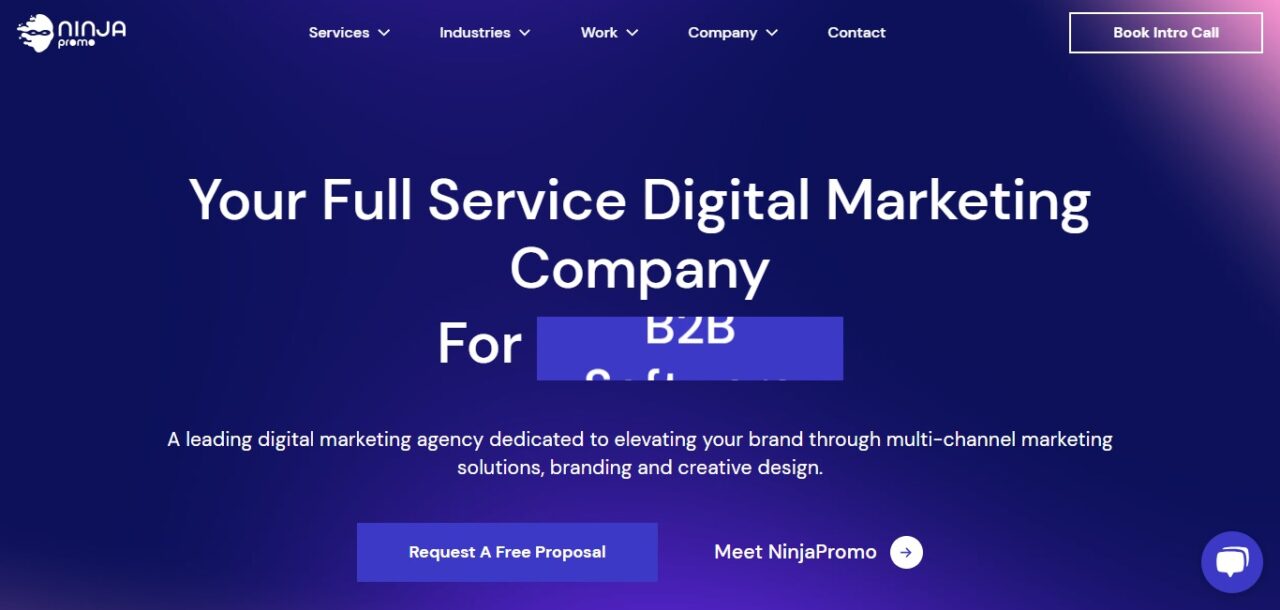 Their creative strategies pair perfectly with data analysis to help businesses effectively connect with their target audiences. NinjaPromo remains on the cutting-edge of digital marketing trends and technologies to offer clients cutting-edge, custom solutions designed to drive growth and engagement. Their commitment to producing tangible results has earned them a spot as a top choice among businesses looking to navigate successfully the complexities of the digital era.
2. TEAM LEWIS (Best Digital Marketing Agencies & Companies in Hong Kong)
TEAM LEWIS is an internationally recognized integrated communications agency that is widely admired for its strategic approach to public relations, digital marketing and branding. TEAM LEWIS boasts an established presence in Hong Kong and multiple offices around the world, where we utilize creativity with data-driven insights to develop comprehensive communication strategies that connect with our diverse audience segments.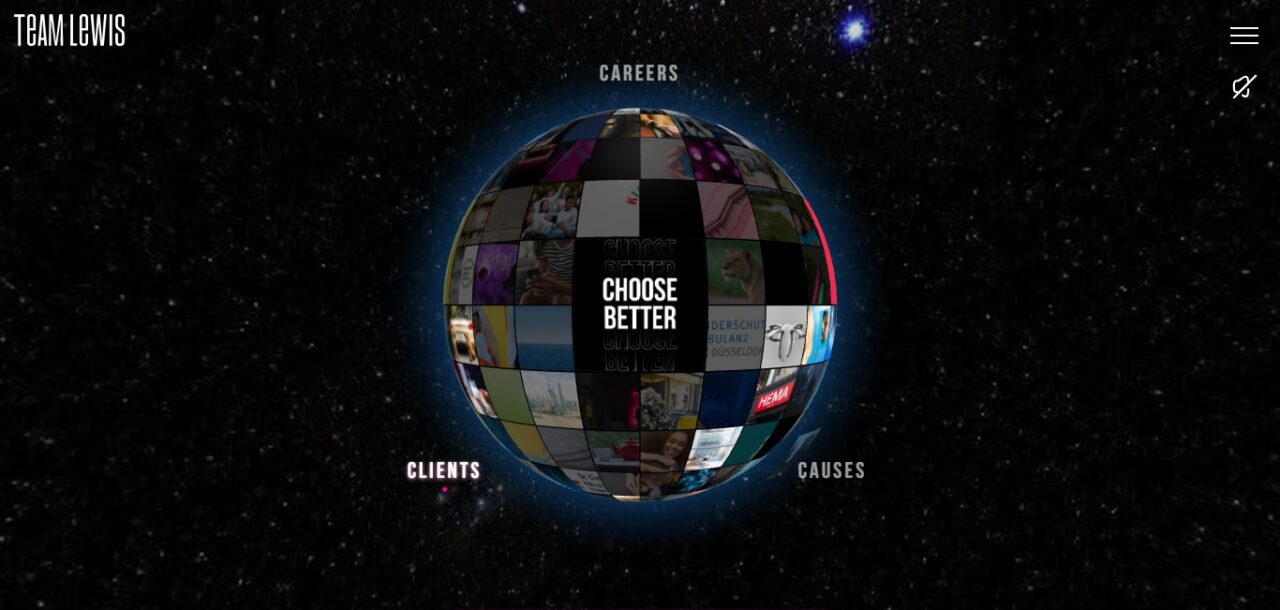 TEAM LEWIS stands out among competitors by adhering to innovation and adapting quickly to an ever-evolving digital landscape, which makes them a reliable partner for businesses seeking to build brand visibility, engage customers and drive growth. Their highly skilled team of professionals use their knowledge and experience to deliver tangible and measurable results, making TEAM LEWIS one of the premier choices among modern communications services providers.
3. Fimmick
Fimmick is an award-winning digital marketing agency in Hong Kong renowned for their progressive and forward-thinking approach to online promotion. Fimmick offers businesses assistance with the complex digital landscape by employing data-driven strategies that emphasize SEO, social media management, content creation and e-commerce solutions.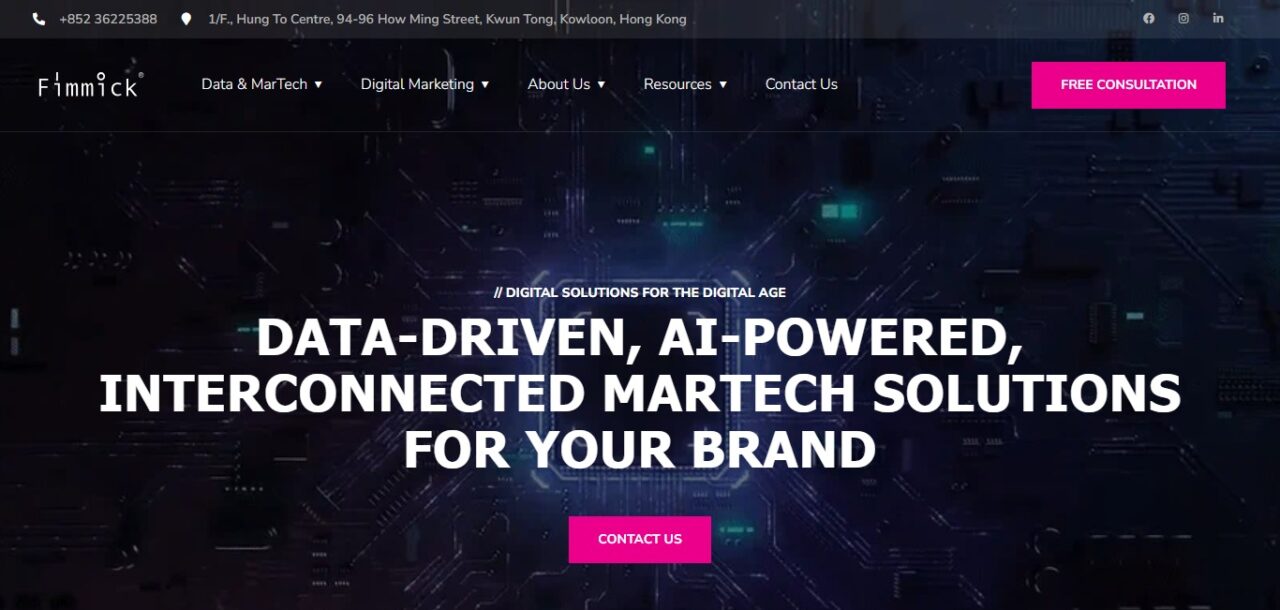 Their creative team is known for crafting visually-appealing and captivating campaigns that resonate with their target audiences across various digital platforms. Fimmick has earned itself an esteemed place among Hong Kong marketers due to their dedication to staying ahead of industry trends and producing tangible results,
with client-first approach and passion for success as key hallmarks of success in digital marketing. Their client-first philosophy and ability to bring business strategies alive make them invaluable partners for businesses looking to excel in today's increasingly competitive digital environment.
4. WILD Solutions (Best Digital Marketing Agencies & Companies in Hong Kong)
WILD Solutions is an innovative digital marketing agency with a strong presence in Hong Kong and an impressive global reach. Renowned for its commitment to environmental sustainability and social impact, WILD Solutions stands out in the digital marketing field. Their approach combines traditional marketing strategies with sustainability considerations to create campaigns that not only drive business expansion but also contribute positively to society and the environment.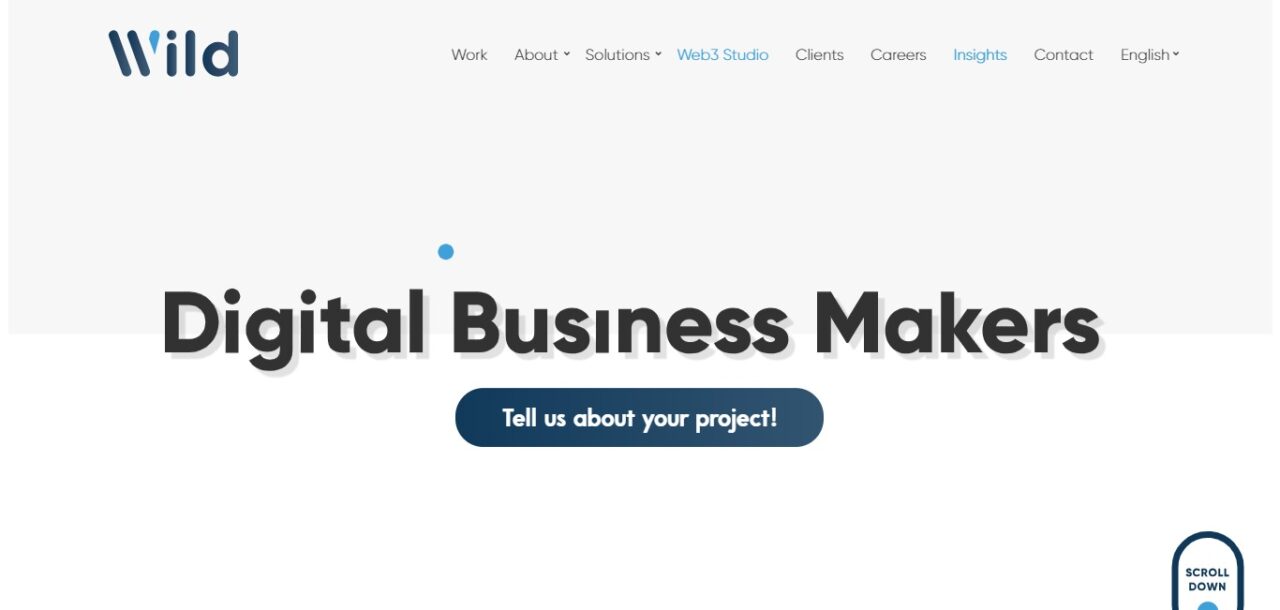 WILD Solutions offers an eco-conscious range of services, such as SEO, content marketing and social media management. Their commitment to creating a more sustainable future while helping businesses excel in the digital sphere has earned them recognition as an innovative and socially responsible choice for companies looking to make a meaningful impactful statement through their marketing.
5. First Page
First Page is an established digital marketing agency in Hong Kong and throughout Asia-Pacific region. First Page has earned a strong reputation for providing industry-leading SEO and SEM services, helping businesses increase online visibility while reaching target audiences effectively. Data-driven strategies from this agency focus on cutting-edge technologies and industry insights to create campaigns with proven success.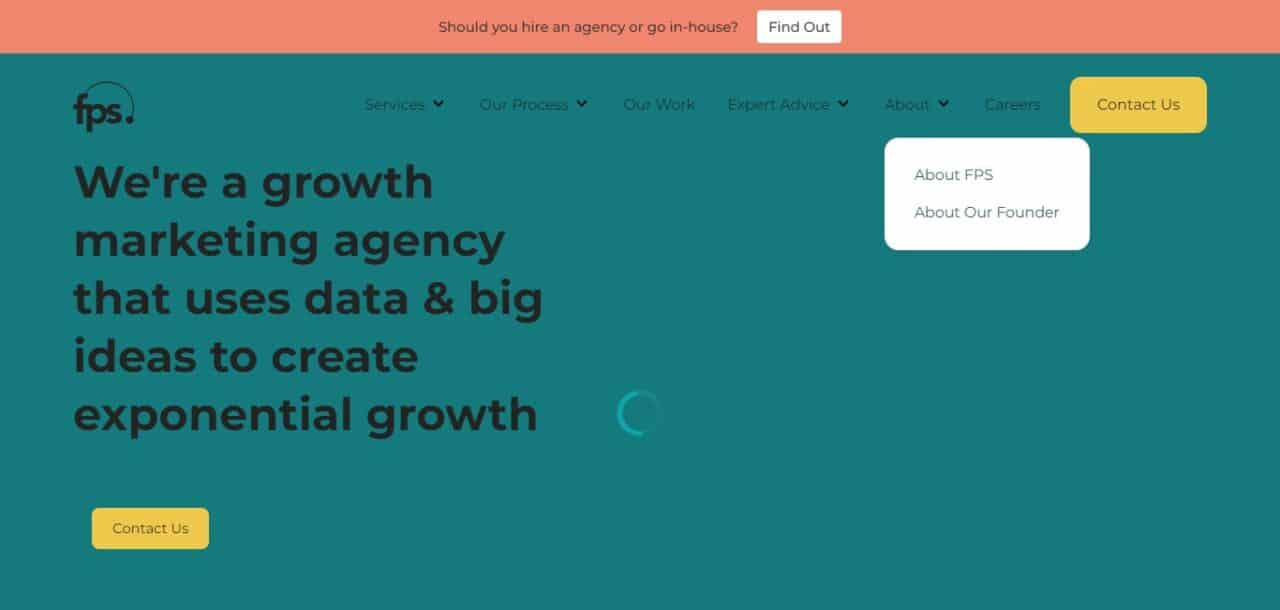 First Page's team of experts is dedicated to staying ahead of the ever-evolving digital landscape, offering clients cutting-edge digital marketing solutions and services. Their successful track record and commitment to client success has established them as a reliable partner for businesses seeking to conquer digital space and achieve first-page search engine results visibility.
6. MARK&TING (Best Digital Marketing Agencies & Companies in Hong Kong)
MARK&TING is an up-and-coming digital marketing agency making waves in the marketing scene by providing innovative solutions to businesses looking to thrive in the digital era. Based out of Hong Kong, MARK&TING specialises in offering creative yet data-driven strategies for online marketing – SEO services, social media management services, content creation services, etc.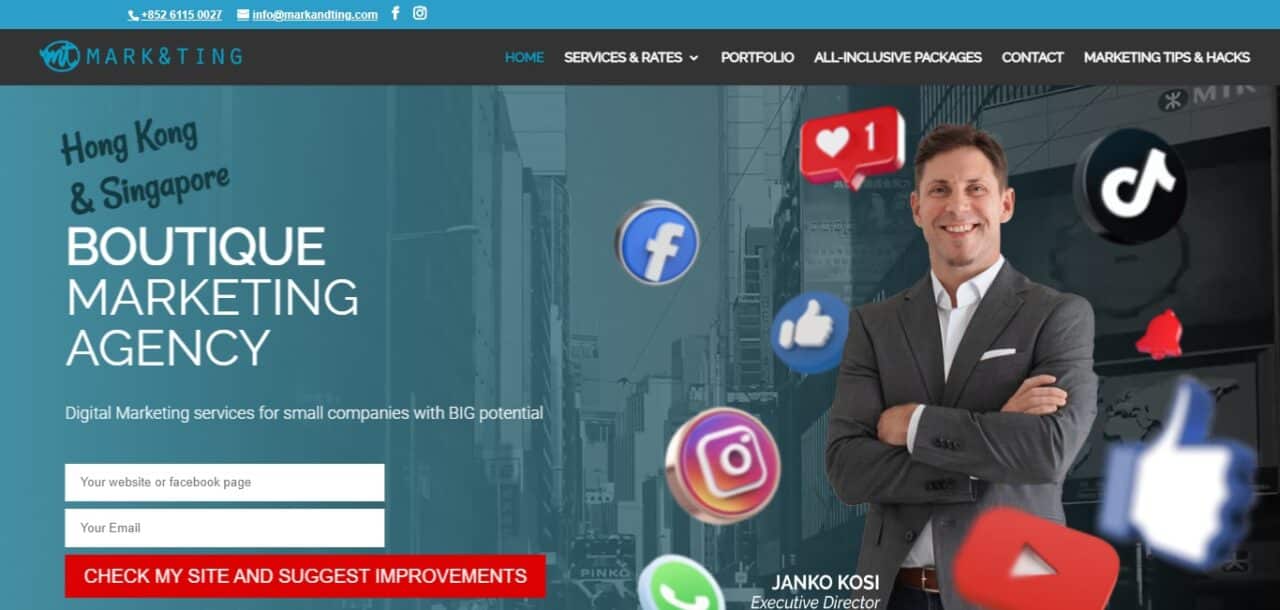 MARK&TING stands out by creating meaningful connections between brands and consumers through engaging storytelling and personalized experiences. MARK&TING has quickly established themselves as experts at crafting marketing strategies to meet the individual needs of their clients,
helping them meet their marketing goals effectively and efficiently.Their dedication to staying abreast of industry trends and their promise of tangible results make MARK&TING an attractive option for businesses aiming to establish strong digital identities.
7. Digital Nomads
Digital nomads are an emerging community who have revolutionized how we work and travel. Leveraging technology for income while living a location-independent life. Digital nomads are distinguished from their colleagues by their ability to work from anywhere using the internet to collaborate with clients and employers globally.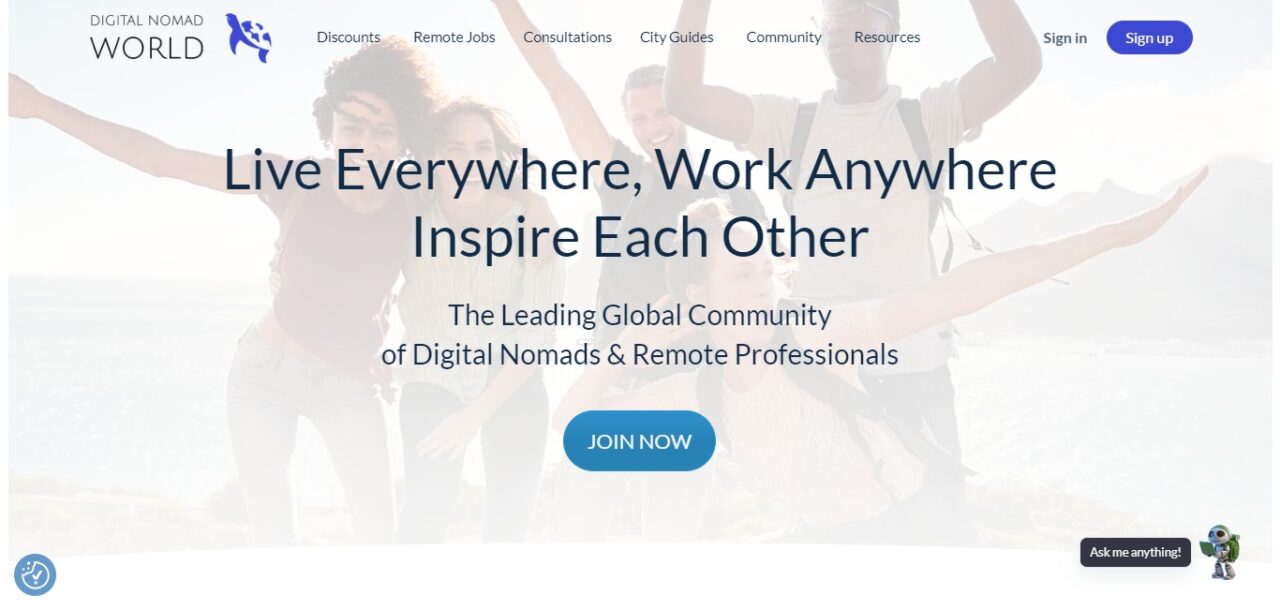 This lifestyle allows them to explore diverse cultures, traverse vast terrain, and immerse themselves in unique environments while fulfilling professional obligations. Coworking spaces, remote job opportunities and global networks of like-minded individuals have helped foster this unique subculture of digital nomads. As our world becomes more interconnected, digital nomads represent an exciting combination of work and travel that challenges conventional ideas of career paths.
Best Digital Marketing Agencies & Companies in Hong Kong Conclution
Hong Kong boasts an energetic digital marketing ecosystem, featuring numerous exceptional agencies and companies at the forefront of this sector. Marketing Pulse's data-driven strategies, Isobar Hong Kong's innovative approach and New iMedia Solutions' comprehensive services have all played an instrumental role in shaping Hong Kong's digital marketing ecosystem.
These agencies' expertise, dedication to staying on the cutting-edge, and ability to produce measurable results make them invaluable partners for businesses aiming to succeed in the online marketplace. From SEO services and social media management solutions to creative campaigns – Hong Kong offers businesses access to cutting-edge digital marketing solutions.
Best Digital Marketing Agencies & Companies in Hong Kong FAQ
What are digital marketing agencies in Hong Kong?
Digital marketing agencies in Hong Kong are firms that specialize in providing a wide range of online marketing services to businesses. These services may include search engine optimization (SEO), social media marketing, content creation, pay-per-click (PPC) advertising, and more.
What makes a digital marketing agency the best in Hong Kong?
The best digital marketing agencies in Hong Kong typically excel in areas like strategic planning, creativity, data-driven decision-making, and the ability to deliver measurable results. They adapt to the ever-changing digital landscape and offer customized solutions that meet their clients' specific goals.
Which digital marketing agencies are known for SEO in Hong Kong?
In Hong Kong, agencies like First Page, New iMedia Solutions, and MARK&TING are well-known for their expertise in search engine optimization (SEO) services. They have a proven track record of helping businesses improve their online visibility through effective SEO strategies.
What should I look for when choosing a digital marketing agency in Hong Kong?
When selecting a digital marketing agency, consider factors like their track record, client testimonials, the range of services they offer, their understanding of your industry, and their ability to tailor strategies to your specific needs and goals. It's also essential to assess their approach to data analytics and reporting.
How much do digital marketing services in Hong Kong typically cost?
The cost of digital marketing services in Hong Kong can vary widely depending on the agency, the scope of the project, and the specific services required. Small-scale projects like social media management might have lower monthly fees, while comprehensive campaigns involving multiple services can be more expensive.