About Binance Card
Binance Card is a debit card offered by Binance, a popular cryptocurrency exchange platform. The card allows users to easily spend their cryptocurrency holdings in everyday purchases, as it can be used wherever Visa debit cards are accepted. Binance Card supports multiple cryptocurrencies, including Bitcoin, Ethereum, Binance Coin, and others, and automatically converts the selected cryptocurrency into the local currency of the user's choice at the point of sale. The card also provides benefits such as cashback and discounts for certain merchants, and users can track their spending and view transaction history within the Binance app.
Binance Card Specification Overview
| Card | Features |
| --- | --- |
| Anonymity | Medium |
| Instant TopUp | NO |
| Refer Plan | $50 |
| Annual Fee | 0$ |
| Abroad Transfer | 0% |
| Card Currency | USD |
| Official website | Click Here To Visit |
About Binance Company
Binance is a leading cryptocurrency exchange platform founded in 2017. The company's headquarters are located in Malta, but it has operations in various countries around the world. Binance offers a wide range of crypto-related services, including a spot and margin trading platform, a futures trading platform, a decentralized exchange (DEX), a crypto wallet, and more.

Binance is known for its user-friendly interface, fast transaction processing, and strong security measures. It has become one of the largest cryptocurrency exchanges in the world by trading volume and has millions of users worldwide. Binance also offers its own cryptocurrency, Binance Coin (BNB), which is used to pay trading fees on the platform and
At Binance, they believe that everyone should have the freedom to earn, hold, spend, share and give their money – no matter who you are or where you come from. Binance is the world's leading blockchain ecosystem, with a product suite that includes the largest digital asset exchange. Our Mission is to be the infrastructure service provider in crypto.
Is the Binance Card Good For You ?
If you are looking for a credit card with no annual fee and a great return on purchases paid in Bitcoin, the Binance Card might be perfect for you. Many investors praise dollar-cost averaging as the best way to invest in crypto, and the card is a great way to start for free. The basic 1.5% back in Bitcoin rate for purchases isn't mind-blowing, but it's certainly better than many of the card's competitors.
How to Apply for the Binance Rewards Credit Card
You can apply for the Binance Rewards credit card via the Binance website. You'll see a link to "Get your card" on the homepage.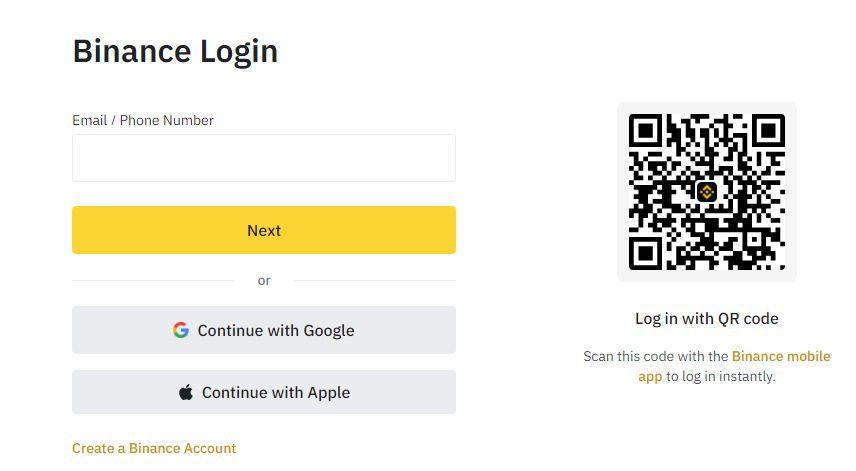 The first step to apply for your card is to sign up for Binance . You can do this by providing your full name, a password and confirming that you're over 18.
Rewards and Features
Trading Discounts
Binance users receive a discount on trading fees when they use Binance Coin (BNB) to pay for their trades. The discount percentage decreases over time, but it remains a significant advantage for users who hold Binance Coin.
Referral Program
Binance offers a referral program that allows users to earn a commission on trades made by people they refer to the platform. The commission percentage is based on the tier of the referrer and the referred person.
Binance Launchpad
Binance Launchpad is a platform for token launches that allows users to participate in new project launches and potentially earn profits.
Binance Academy
Binance Academy is a learning platform that provides educational resources about blockchain, cryptocurrencies, and other related topics.
Binance DEX
Binance DEX is a decentralized exchange that allows users to trade cryptocurrencies without having to entrust their assets to a centralized entity.
Binance Savings
Binance Savings is a platform that allows users to earn interest on their crypto holdings by depositing them into term deposits.
Binance Card
Binance Card is a debit card that allows users to spend their cryptocurrency holdings in everyday purchases.
Binance Wallet
Binance Wallet is a crypto wallet that allows users to store, manage, and trade their cryptocurrencies.
Does Binance Rewards Card Affect Credit Score?
The preapproval process for the Binance Rewards Visa Signature credit card will not affect an applicant's credit score. However, applicants who want to proceed to the next stage must agree to a hard credit pull after the preapproval phase.
After agreeing to this term, Binance will conduct a credit inquiry. When the hard credit pull occurs, it may impact the credit score of potential cardholders.
Binance Card Competitors
Binance Card has several competitors in the market, including:
Crypto.com Visa Card
Coinbase Card
BitPay Card
Wirex Card
BlockFi Debit Card
Revolut Metal
Cash App Card
TenX Card
These are some of the leading players in the market that offer similar services as Binance Card, including converting cryptocurrency to fiat currency for use in day-to-day transactions.
Is the Binance Credit Card Safe?
Yes, Binance Visa card is safe to use for investors worldwide. Although the rewards are managed by Binance, the card is issued by Evolve Bank & Trust. Cryptocurrency assets are held by regulated custodians.
Founder Binance Company

Binance FAQ
What is Binance?
Binance is a leading cryptocurrency exchange platform that offers a wide range of crypto-related services, including spot and margin trading, futures trading, a decentralized exchange (DEX), a crypto wallet, and more.
Is Binance safe?
Binance has a strong security track record and implements measures such as two-factor authentication, SSL encryption, and multi-tier architecture to protect user funds. However, like with any platform that holds digital assets, there is always some level of risk involved.
How do I contact Binance customer support?
You can contact Binance customer support through the support center on their website, or by submitting a ticket through their online form. Binance also has a strong presence on social media, and you can reach out to them through their official channels for assistance.