About ExtractoDAO Bull Coin
ExtractoDAO Bull Coin is a Decentralized Autonomous Organization of private property sometimes called a Decentralized Autonomous Corporation, with the objective of developing a shared purpose. ExtractoDAO is a decentralized proposal of food production and commodities, striving to contribute to the cause of food security, fighting hunger, misery, malnutrition and at the same time generating fair revenue to all the participants in the ExtractoDAO.
The ExtractoDAO also proposes the decentralization of private property by the collective man. The core thought at ExtractoDAO DeFi is the administration of these private properties by the collective in fractioned form, diminishing risks, with the benefit of the correct application of smart contracts. You will be able to have fractions of hundreds even thousands of assets throughout the world, in this way, you will be able to diminish the exposure to risk safely and transparently.
ExtractoDAO Bull Coin Point Table
What changes with ExtractoDAO?
Smart contracts hedge
You can manage structured smart contract operations and hedge against the volatility of the cryptocurrency market. Manage stable contracts and avoid risky tokens without ballast. Settle your contracts whenever you want.
Smart contract trading
The world's first DeFi that does not use token collateral to generate profits for participants. You trade smart contracts. Store your smart contracts in your very own Drawer, or trade them before their expiration.
The real futures market
Extracto contracts offer market participants a wide range of products – which will be offered to sophisticated traders and financial institutions. Smart contracts offer flexibility and precision to manage your exposure in the cryptocurrency market without being positioned in cryptocurrencies.
Decentralization of private property
The premise is that private property will now be able to acquire through a collective sense of ownership rather than an individual one. ExtractoDAO has created hybrid functionality to the concept of DPoS (Delegated Proof of Stake), Bringing to the market capital DPR (Delegates Per Reputation).
When the futures contract reaches maturity, the contract is burned, the buyer will receive the Cow coin and will immediately be able to exchange his Cow coin for say USDT, BUSD, USDC and the positions will be closed.
Why Choose ExtractoDAO Bull Coin?
Your voting power
They have decided to apply the kg mathematics to symbolize the voting power. Votes have a weight in kg (KG) which may vary from 0.001 kg to 5 kg.
Delegate per reputation
One of the novelties for the market allows delegates to receive the hybrid license of powers in the ExtractoDAO ecosystem. This delegation of power will be based on the reputation acquired through participation in the Bull Token.
The prosperity game
EXFARM is a teaching game with the Drawer function where you are able to visualize your smart contracts and simultaneously monitor the gaining weight – or fattening of animals – as you play.
Where Can You Buy ExtractoDAO Bull?
Tokens Can Be Purchased On Most Exchanges. One Choice To Trade Is On DigiFinex, As It Has The Highest XBLL/USDT. e Trading Volume, $8,947 As Of February 2021. Next is OKEx, With A Trading Volume Of $6,180,82. Other option To Trade Include XBLL/USDT And Huobi Global. Of Course, It Is Important To Note That Investing In Cryptocurrency Comes With A Risk, Just Like Any Other Investment Opportunity.
Market Screenshot

ExtractoDAO Bull Coin Supported Wallet
Several Browser And Mobile App Based Wallets Support ExtractoDAO Bull. Here Is Example Of Wallet Which ExtractoDAO Bull – Trust Wallet For Hardware Ledger Nano.
Team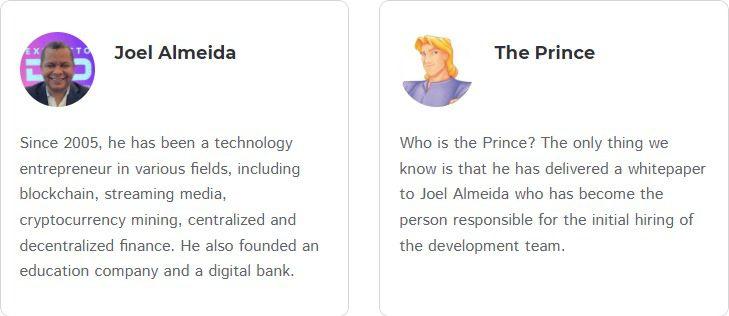 Roadmap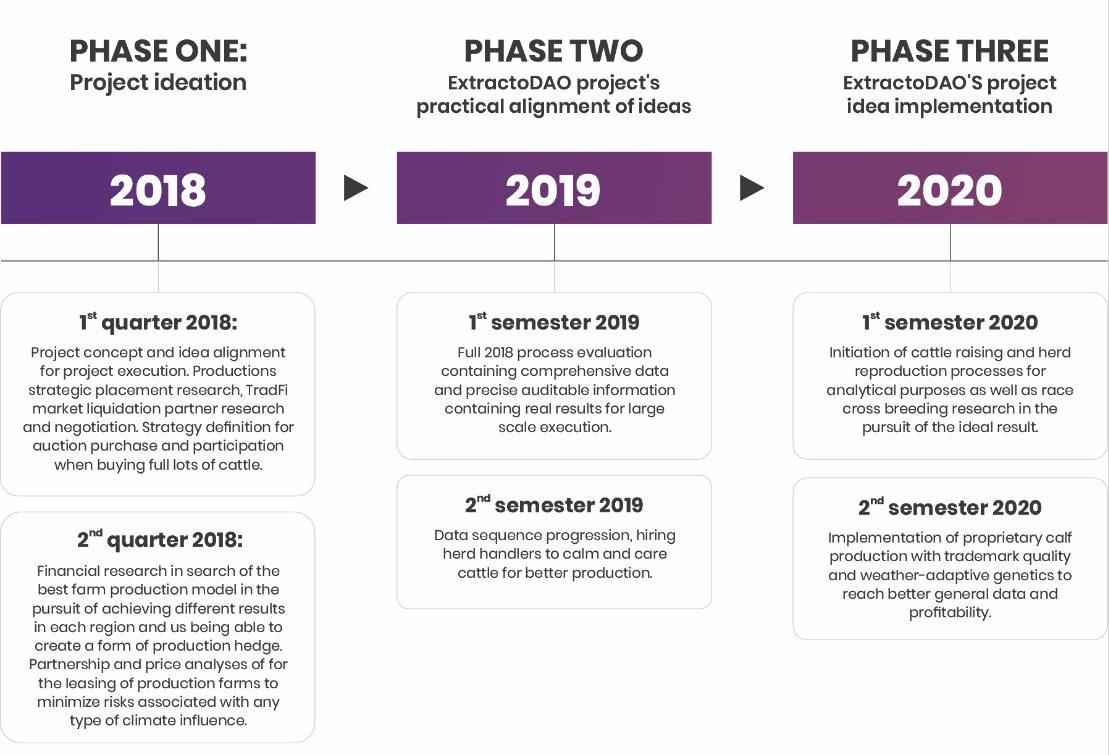 FAQ Of ExtractoDAO Bull Coin
Where I Can Find ExtractoDAO Bull Whitepaper?
You Can Find ExtractoDAO Bull Whitepaper By Clicking Here.
Where I Can Buy/Sell Balancer Token?
You Can Buy or Sell Balancer Token On Some Popular Exchange For Example – DigiFinex.
What is Circulating Supply Of Balancer Token?
Circulating Supply Of Balancer Token Is N/A.